Spread and Co originated as a cheese and charcuterie board delivery company in Austin and in 2019 they made their debut as a breakfast and lunch spot right off West 38th street in the Rosedale neighborhood! It's adorable, perfect for girls' days out or a quick lunch, and they cater events too!
Updated October 2021
---
Spread & Co. started in 2016 and made its way into the hearts of many Austinites homes with cheese boards and charcuterie trays delivered for parties, work events, and picnics. They use a breadth of hard and soft cheeses, pickled veggies, fruit, honey, and jams to make some of the most instagrammable cheese boards. The shop opened in 2019 and has a full coffee, breakfast, lunch and cheese selection with beer and wine specials as well.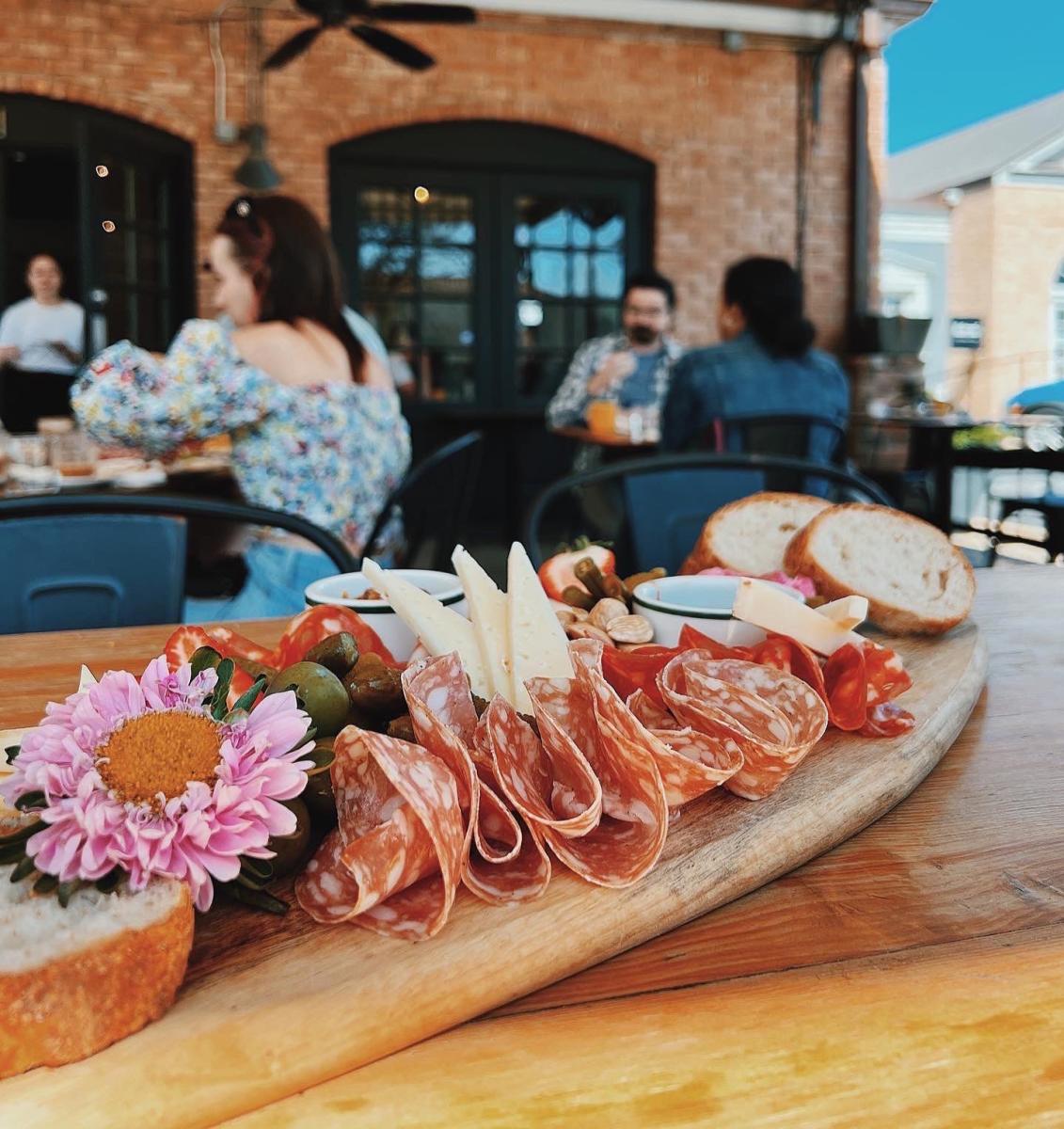 THE CHEESE INSPIRED MENU
Most of the options on the menu you'll notice boast a wide variety of cheese offerings. On the breakfast menu, try the "Croque Oui Oui' which is brioche stuffed with prosciutto, raclette cheese, béchamel, caramelized onions, and a sunny side egg. Their burger for lunch is a MUST – one of our favorites in town which includes raclette cheese, pickled mustard seed, pickled cucumbers, and caramelized onions.

They also offer cheeseboards to enjoy in-house or their newest addition charcuterie cones "a cheeseboard for on the go".
THE LOCATIONS
Spread and Co now has two locations! They offer their dine in experience with cute murals and a patio in their Rosedale spot. The newest pop up is at The Contemporary Laguna Gloria which opened in 2021. This menu is smaller with more grab and go options – don't forget admission is free on Thursday's!

Owners Rosemary and Austin Ewald have a true passion for food and taking care of people. We are so glad they brought their passion for cheese boards and serving the community into Austin with 2 great locations. Be sure to dine in for breakfast or lunch or order a cheese board for your next event!
---