We recently visited the first of its kind, thrivXR, and had an absolute blast experiencing all the different immersive XR fitness games! It's a super unique experience, and we've never seen or done anything like it in Dallas!
Updated October 2023
---
thrivXR is a fitness studio where you can gamify your workout experience! Their innovative eXtended reality (XR) technology combines kickboxing, yoga, cycling, running, and core stability with circuit training. Their coaches will guide you through their one-of-a-kind training program, Quest, to burn fat, build lean muscle, and boost your metabolism all while having fun!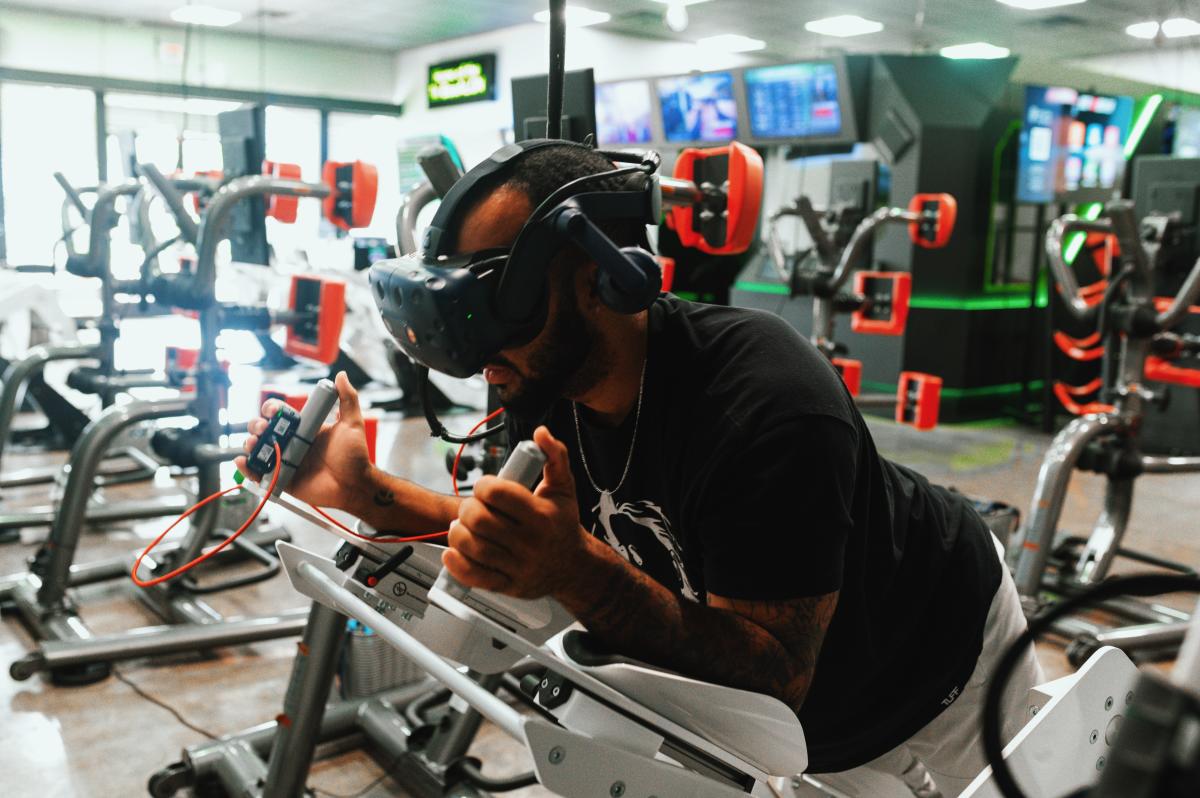 🥊 XR Boxing Robots: The robots use AI technology to interpret your movements allowing you to fight zombies 1v1 with increasing levels of difficulty, plus it provides on-demand kickboxing workouts, animated sparring rounds, & total body workouts.
🚴‍♀️ XR Avatar Racing: immersive & virtual indoor cycling experience that burns fat to improve heart health & tone muscle
✈️ XR Flying + Yoga: XR flying machines will help improve core stability with controlled yoga,  space battles, or virtual skydiving
🏃‍♂️ XR Arena: burn calories & beat high scores in FPS games fighting zombie militias, robot villains, or dance to the beat in Rhythm Master while you compete against friends.
Become a founding member of thrivXR today! You can choose between two tiers of membership, Champion which is $149 a month, or Champion Plus which is $199 a month and comes with additional benefits like guest passes and merch discounts. Both memberships come with priority access to classes, unlimited club access, a fitness consultation, and even a 90-day PT plan!
LOCATION