Round, creme-filled croissants have been taking social media by storm, and when we saw that one of our favorite patisseries, Le Rêve, joined in on the croissant craze we had to see what it was all about!
Updated August 2023
---
Hidden in the Preston Valley Shopping Center in North Dallas, La Reve is one of our favorite patisseries where gelato and pastries coexist! Andy Pham, the 24-year-old Dallas native and founder turned his passion for French pastry and European desserts into a successful entrepreneurial venture, bringing upscale desserts to the city! The innovative treats are made with the highest quality ingredients and are not only delicious but also almost too pretty to eat!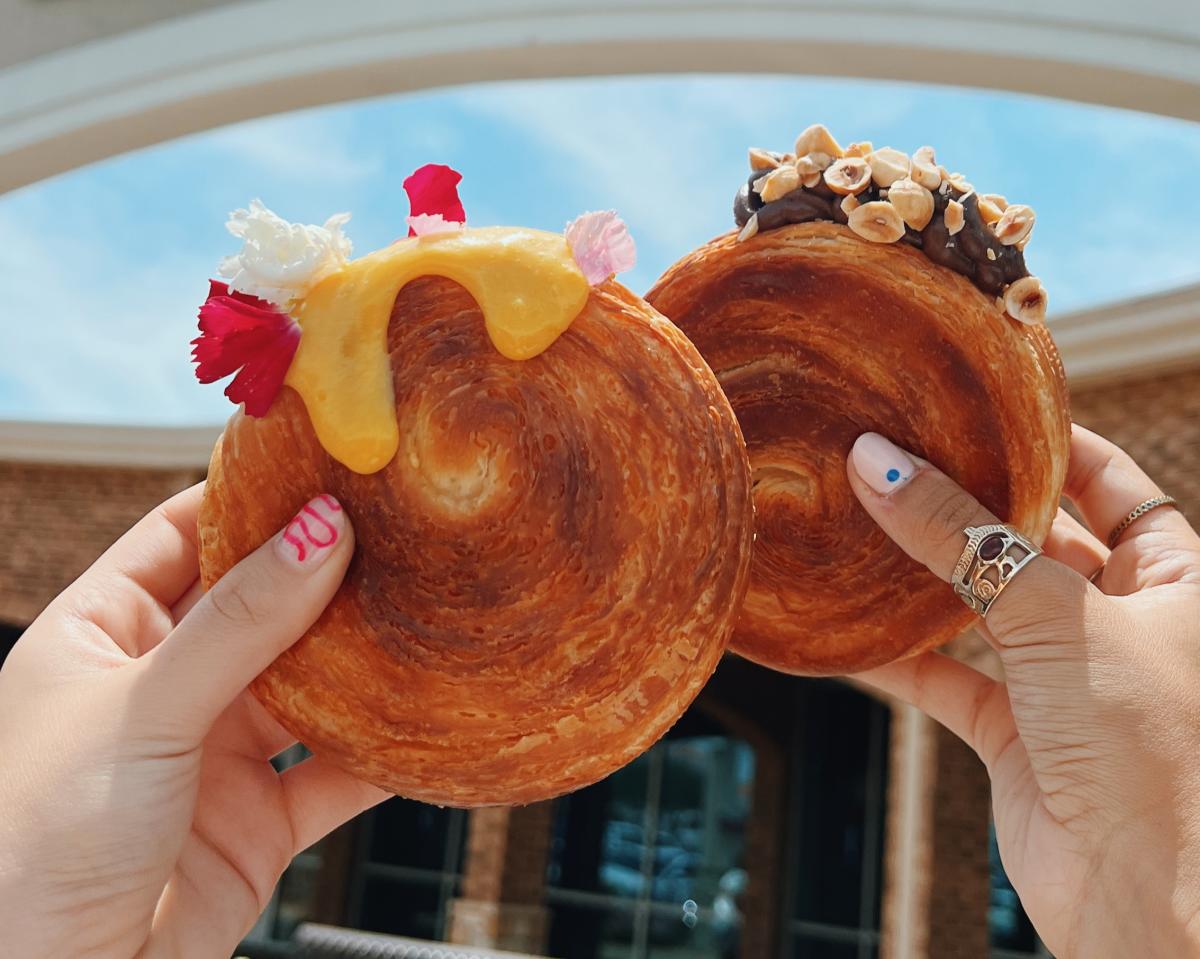 VIRAL CROISSANTS
Le Rêve's Supreme Croissant is inspired by Lafayette Grand Cafe & Bakery in NYC. It's an extra large, spiral-shaped croissant with a scratch-made filling that is still delicate and flaky… we're drooling just thinking about it! They have a lineup of regular flavors and a few that rotate so keep an eye out for what's on the menu. Our faves were passionfruit & pistachio!

Pro tip: They're working hard to keep up with demand but right now Supreme Croissants are only available on weekends and made in limited daily batches, so run, don't walk to get yours!

OTHER TREATS
While Supreme Croissants have stolen the spotlight, their other treats are just as delicious and will transport you to the streets of Saint-Germain! With macarons as their signature item, they sell out fast, and for good reason! Beyond the macarons, they make other treats like Tarte au Chocolat and Eclair Citron. Our favorite was the Cafe et Caramel, a coffee caramel petit gateau with crunchy pearls, coffee mousse, and a vanilla sponge, so good!

Plus, if you want a cold treat they also have creamy gelato and refreshing sorbet, featuring flavors like creme brulee, earl grey, and more!

TAKE A TOUR