In support of Breast Cancer Awareness Month this October, we've rounded up all the ways you can support! From fundraising walks to pink drinks, there are so many ways to participate!
Updated October 2022
---
EVENTS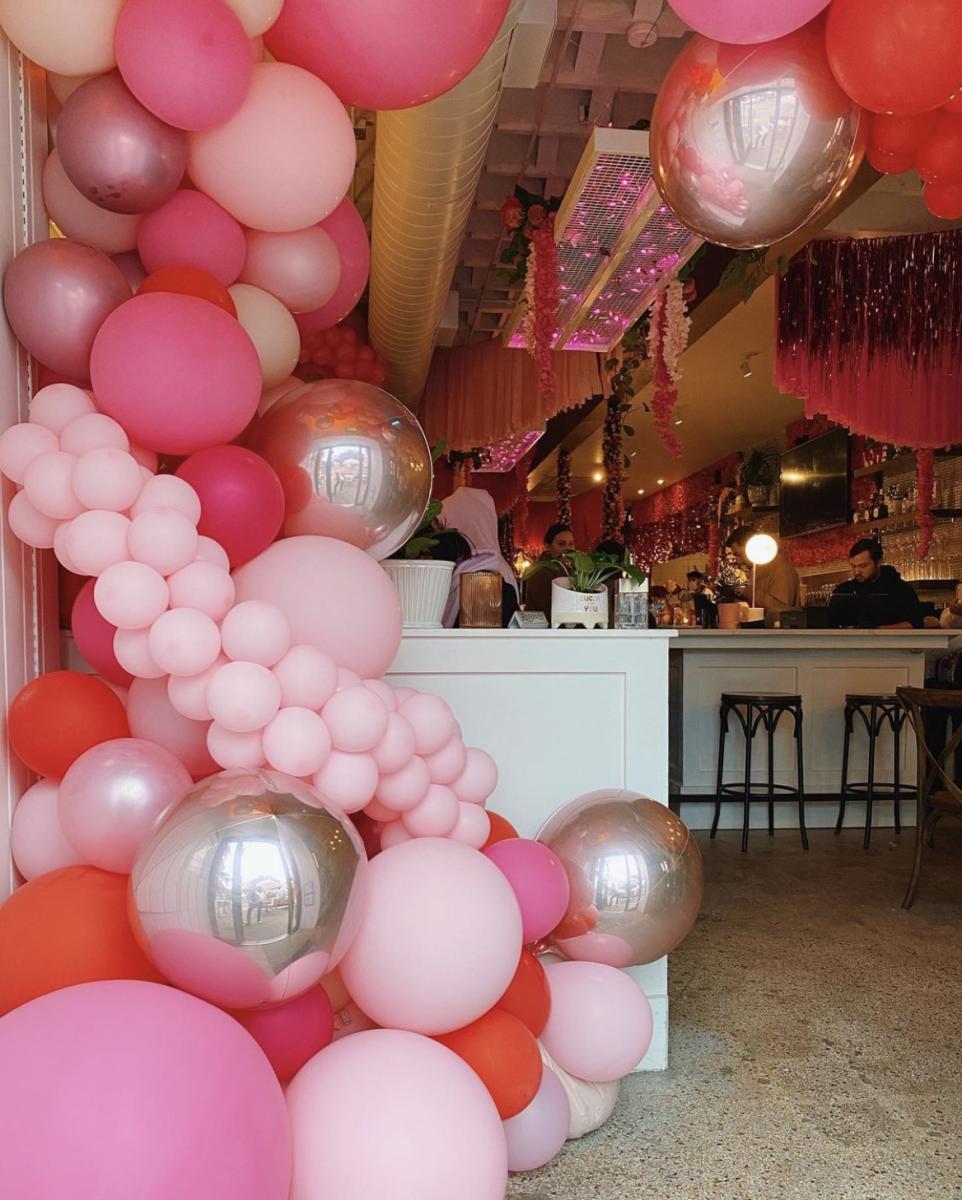 pictured: BuddyLove Babes in Pink at Leela's
Popular burger spot Rodeo Goat is opening their largest location yet in Frisco, and the grand opening event will benefit the National Breast Cancer Foundation! Tickets include burgers and beverages, with proceeds from ticket sales going to The National Breast Cancer Foundation. Seats are limited – get your tickets now!
October 11th | Frisco
Calling all Arlington residents! This educational fair will have free mammograms, well woman exams, and flu or COVID-19 vaccines. There will be several booths for health and wellness information on breast cancer and beyond. There will also be food trucks!
October 14th | Arlington
Join the walk and make strides against breast cancer! From risk reduction and early detection to providing free information and services, breast cancer awareness is year round for American Cancer Society. The walk will help fundraise this mission, and include a tribute garden display honoring those affected. Get a team together and sign up today!
October 15th | Arlington
CycleBar is riding for a reason! Breast Cancer Awareness by offering
$15 rides! 100% of the proceeds will be donated to the Susan G. Komen Foundation. Book a bike today!
October 15th | Uptown
Head to Leela's Wine Bar for the first-annual Babes in Pink event, benefitting Mammogram Poster Girls! Order the "Pretty in Pink" cocktail to directly benefit MPG, or enter in the national silent auction fundraiser. There will be pink photo backdrops, educational resources, and a BuddyLove gift card raffle!
Can't make it? Give back online by donating, ordering, or entering in the silent auction! BuddyLove will be donating a percentage of sales from all orders placed in the month of October to support MPG.
October 17th | Lower Greenville
Whether you're a supporter or survivor, you have the power to change lives by fundraising for Susan G Komen! You can join this walk as an individual participant or as a team, or even volunteer to help out on event day. The walk routes are 1 and 2.7 miles, and there will be educational opportunities all day long. All participants who raise a minimum of $100 will receive a commemorative event t-shirt. Sign up or donate now to join the fight!
October 22nd | Las Colinas
Join Jenny from Karma Fitness for a yoga brunch benefiting the National Breast Cancer Foundation. Bring a mat, wear pink, and get a workout in. After yoga, there will be a healthy brunch buffet, mimosas, and live music! Space is limited, so reserve your tickets now!
October 22 | The Colony
Get ready to pay pickleball with Mammogram Poster Girls! Presented by Pep Pickleball and hosted by Chicken & Pickle, this event is open to both beginner and competitive levels. The $200 team entry fee includes lunch and one drink ticket per player, and proceeds go to help save lives, one mammogram at a time. Pink costumes encouraged!
October 23 | Grand Prairie
Get fit and give back! TITLE Boxing in Uptown is bringing back Boxing for Boobies, a charity class supporting The Bridge Breast Network. All the proceeds from the class will go towards helping low income families dealing with breast cancer. Tickets are $30 and must be reserved prior to the class. The 75 minute class will include pink wraps, so rock your pink and join the fight!
October 26 | Uptown
This pink bus travels around the DFW metroplex all year round, making early detection both convenient and accessible. Hosted by community centers, clinics, businesses, churches, schools, and more, you can find the unit at multiple events this October.
Multiple Dates & Locations | See Calendar
Trinity Cider is raising money all month long for Joan Katz Cancer Research Center at Baylor, Scott & White Health. Their Cide with the Boob bar crawl will happen later this month! Check out their website for more details coming soon.
Also, try their Cideboob watermelon cider, available all month long in the taproom and stores across DFW. Show even more support by purchasing a Cideboob t-shirt from the taproom!
Date Coming Soon | Deep Ellum
---
BUSINESSES GIVING BACK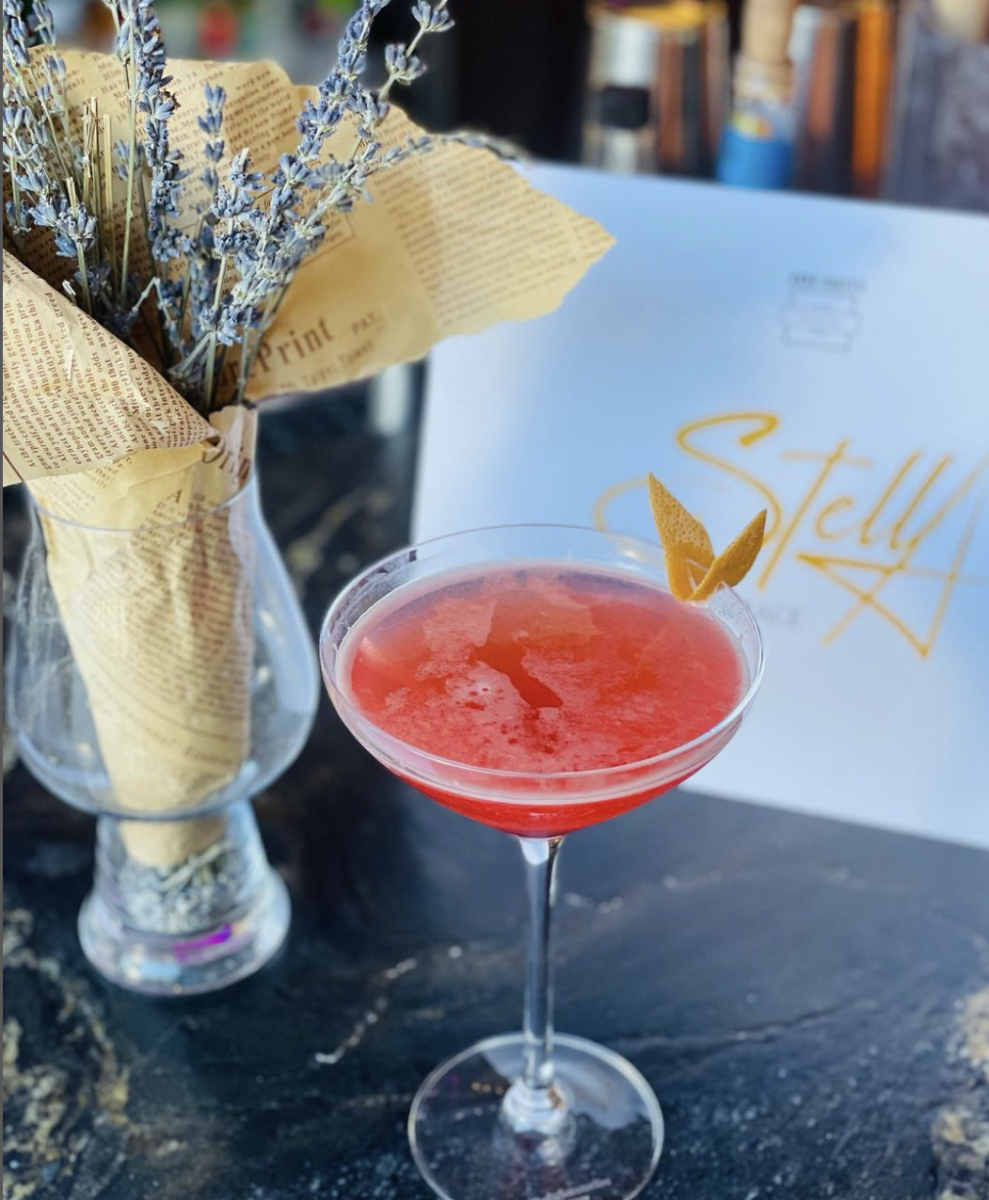 photo courtesy of La Stella
All month long, they are engaging community leaders and influencers to help eliminate breast cancer through the nationwide Real Men Wear Pink campaign. Campaign Ambassadors across the nation and North Texas are stepping up and using the power of wearing pink to raise funds and draw attention to the breast cancer fight. Nominate a Campaign Ambassador, donate or volunteer!
Avanti is giving back all month long! Order any of the menu items identified with a pink ribbon, and Avanti will donate 5% of their proceeds to Susan G. Komen Dallas County.
All month long, order from their limited edition pink menu! For every item, $2 will be donated to the American Cancer Society. The new menu features a Pink Ribbon Roll with pink soybean paper and pink mayo. To drink, try their pink lemonade or strawberry milkshake. For dessert, try their Strawberry Mochi, a traditional Japanese ice cream dessert wrapped in sweet rice cake.
Say "Cluck Cancer" by purchasing one of their pink reusable cups! Proceeds will go to Courage Conquering Cancer, an organization providing education and advocacy for patients. Available through October 15th!
Join Dahlia on Saturdays and Sundays for brunch all month long! Order a Hampton Rose Water or a Calirosa Tequila Cocktail on special! A portion of proceeds will go toward breast cancer research and care through "The Pink Agenda" Charity.
Brunch and give back! Ellen's is supporting organizations on the front lines in the fight against breast cancer. All month long, Ellen's is donating when customers order rotating specific menu items. Check out their social media or ask your server to know which items are featured in this each day!
Drink for pink! Available on their rooftop menu, The Boys Are Back cocktail is made with Tito's Handmade Vodka, strawberry purée, lemon juice, and simple syrup. A portion of the proceeds will go to funding breast cancer research. Available through October 31.
If you've been thinking of joining Hotworx, now is the time. All of October, they are running a special deal of $19 enrollment fee with half off a mat & towel. The $19 enrollment fee will be donated to the We Are Living Proof charity to help fund a Warrior!
Try the "La Rosa" a refreshing house cocktail with gin, aperol, freshly squeezed house citrus blend and a hint of hibiscus. All proceeds from this cocktail will be donated to the Susan G. Komen foundation. Available all of October!
All month long, head to any of Landry's restaurants such as Del Frisco's, Saltgrass Steakhouse, Joe's Crab Shack, and Morton's for a pink drink! $1 from each pink drink ordered will go to the National Breast Cancer Foundation. Each restaurant will feature a different specialty cocktail, so find locations near you and try them all!
Buy a pair of sneakers and give back in style! Shop any of their Pink Esseutesse sneakers in store and online! 20% of proceeds will be donated to Atlanta Cancer Care.
Truluck's has teamed up with J. Lohr to give back! Breast Cancer Awareness hits close to home for J. Lohr wines, and they have made it a part of their mission. Carol's Vineyard Cabernet Sauvignon commemorates the founder's late wife Carol, and in honor of her fight with Breast Cancer, Truluck's is highlighting the wine all October. For every bottle sold, a donation is made to the National Breast Cancer Foundation.
Try their Strawberries and Cream donut! Featuring a brioche bottom crusted in white chocolate, strawberry cookie crumble, strawberry cream cheese glaze, and a  white chocolate drizzle. A portion of the proceeds will be donated to The Breasties, an all-inclusive nonprofit organization that creates community for those impacted by breast cancer. Try it until October 23rd!
 
---
you may also like