Grab your beret - Bastille Day is coming up on Friday, July 14th and there are many ways to celebrate around Dallas! The French holiday commemorates the storming of the Bastille on July 14, 1789, in an uprising that helped start the French Revolution. Cheers to all things French culture and cuisine, and Bonne Fête Nationale!
Updated July 2023
---
BASTILLE DAY EVENTS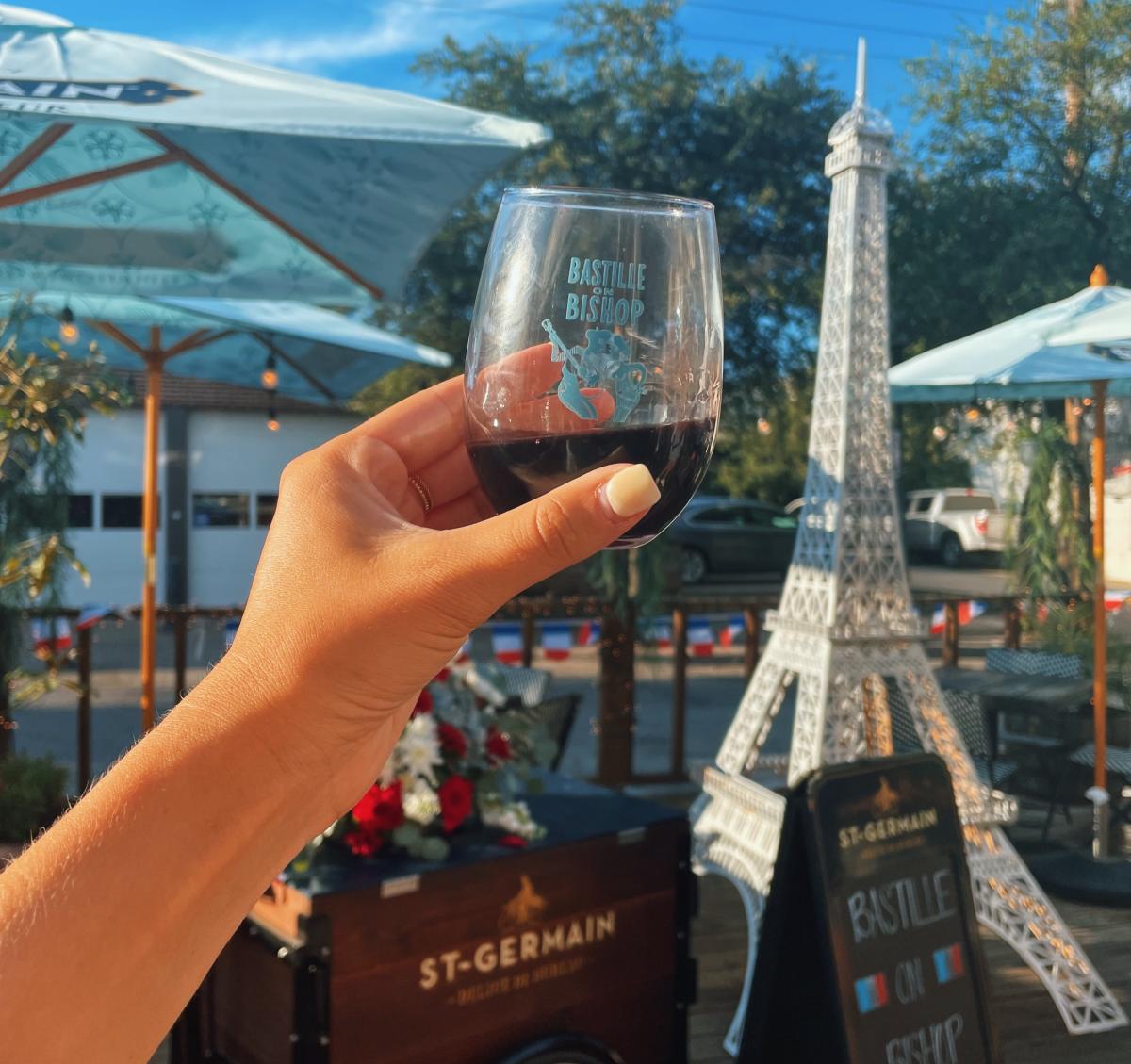 Join Oak Cliff in celebrating its French roots – the neighborhood was originally established as a French colony in the 1850s! Hosted by Go Oak Cliff from 5pm to 10pm, the adorable Bishop Arts District transforms into a Parisian paradise with games like petanque, mime and acrobat performers, French music, and more. Vendors line the street as N Bishop is closed down for pedestrian strolling and the shops get in on the fun too! The event itself is free and open to the public, but if you want to stroll with a glass of wine in hand, tickets are $25 per person and include a branded wine glass and three drink tokens.
Bishop Arts District | Directions
Head to Kimbell Art Museum for a fête (aka festival) in Fort Worth! From 5pm to 7pm, explore the museum after hours with a scavenger hunt throughout the art collections. Plus, check out beautiful French art and learn more about it from expert staff members! This event is free but requires online registration prior to attending. Snacks and drinks will be available for purchase.
Fort Worth | Directions
Head to the stunning Sweet Tooth Hotel for a chic celebration starting at 7pm! The elegant night will transport you straight to the streets of Paris, via art and music! While you admire the art installation, enjoy a French-inspired charcuterie spread with a glass of complimentary champagne! Don't forget to snap some pics – the entire space is basically a photo op! Tickets are $20 per person and include exclusive access to the Calirosa Cocktail Lounge. 
Downtown | Directions
Eat, play and celebrate Bastille Day and the upcoming Paris 2024 Olympics! Hosted by The General Consulate of France and the FACC Texas, this event combines sports, culture, and family-friendly fun. The games kick off at 9am at the Dallas International School with the playing of both the American and the French national anthems. After you play, enjoy authentic French bites from Whisk Crepes Cafe, Great Galettes, Les Crepes de Cedric, Salut Paris Bakery, and Cafés Richard. There's even a wine tasting for adults! Tickets are available online for $15 per person or $20 at the door.
North Dallas | Directions
BASTILLE DAY SPECIALS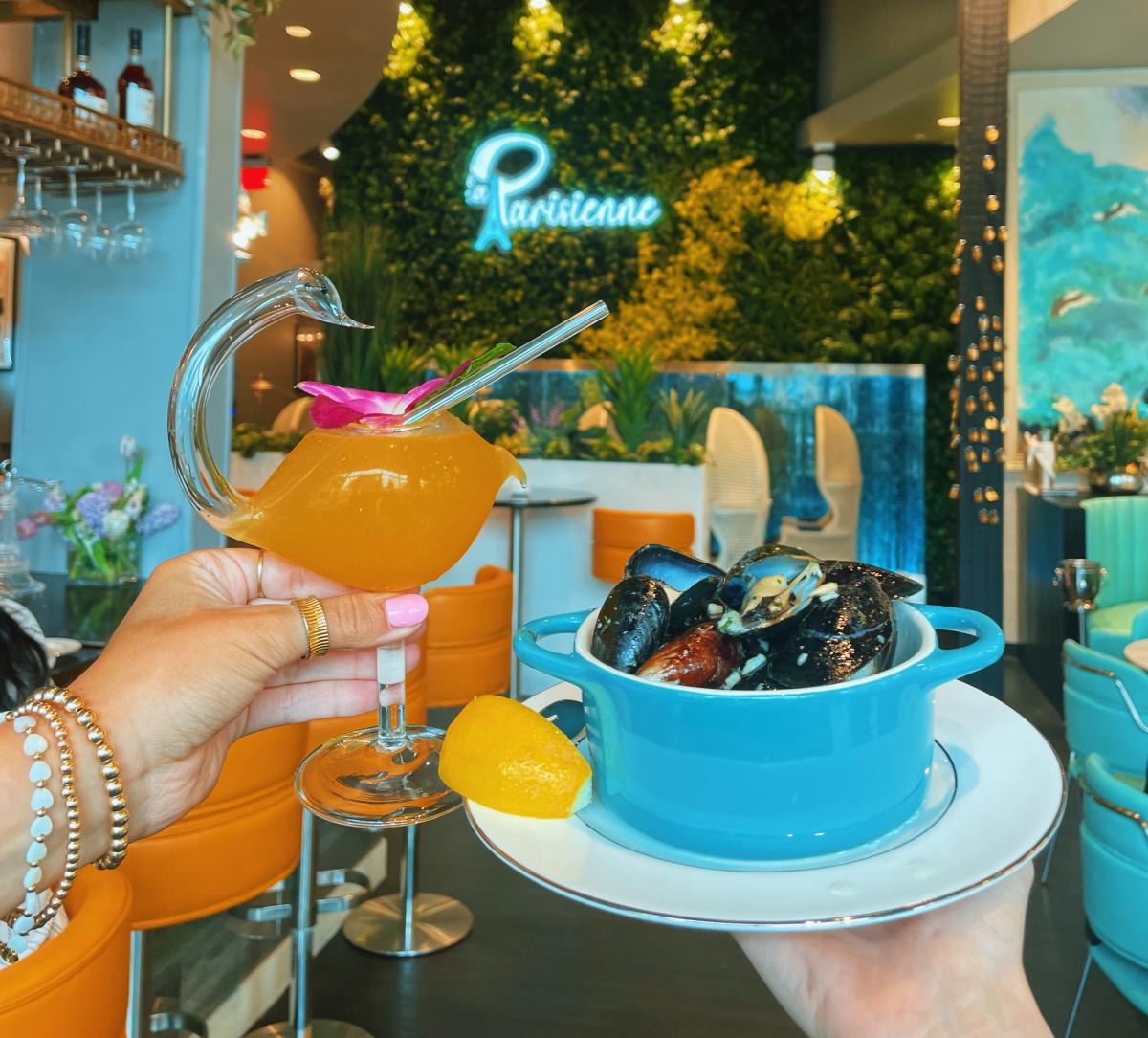 Raise your coupe glass to all things French! This classy champagne lounge will have discounted bubbly and bites starting at 3pm on Bastille Day. Enjoy $5 bites like Gougères, BonBons, and Buttered Radishes, plus $8 options like Pommes Frites, Panisses, and Carmelized Onion Alsatian Cheese Tarts. Or, go all out with a Jambon Beurre for $12 or Deviled Eggs with Caviar for $15! Pair it all with half-off all wines by the glass, and take home a picnic basket complete with mini bottles of champagne! Reservations are recommended and start at 3pm.
Highland Park | Directions
Take a trip to France without leaving the metroplex! This chic bistro at The Star is celebrating Bastille Day with live music, French wine, and top-notch dishes. Indulge in classics like Nicoise salad, escargot, foie gras, croque madame, steak tartar, and more. There will even be a sweet and savory crepe station, on special for $2 off! Plus, save while you sip on $6 mimosas and $2 off cocktails. At the end of your meal, say au revoir with French pastries like macarons!
Frisco | Directions
Head to this adorable bistro to enjoy Bastille Day specials on wine and bubbly! Bouchard Aine Sauvignon Blanc, Pinot Noir, and Chardonnay wines will be $10 a glass. If you're more of a champagne fan, sip JCB Sparkling Brut for $16, Brut Rose for $17, or Blanc de Blanc for $20 each.Pair your sips with decadent French eats for an authentic experience!
North Dallas | Directions
Harwood's charming French cafe, Mercat Bistro, is celebrating with delicious eats that will have you saying merci! Enjoy French favorites in a three-course menu consisting of Spinach and Caramelized Onion Tart, Coq Au Vin, Bouillabaisse, and Chocolate Crêpes. The meal is $48 per person, with an optional wine pairing available for $30 per person. The special menu will be offered all week long, with some additional fun on the holiday! Stop by for complimentary wine tastings from 5pm to 8:30pm, plus live music from 6pm to 9pm. Book your res now, this quaint cafe fills up fast!
Harwood District | Directions
A Bishop Arts favorite, Oddfellows has a New Orleans cafe meets Parisian bistro feel year round! For Bastille Day, they're cooking up all the classics, available Wednesday, July 12th through Saturday, July 15th. Specials include Escargot with garlic butter, Duck Rillette with pickled veggies and crostini, Beef Bourguignon stew with red wine gravy and whipped potatoes, and a Croque Monsieur Sandwich made with gruyere, parmesan, ham, and a béchamel sauce. End your meal with decadent Chocolate Mousse, all while you sip on one of their new Summer Spritzes! Reservations are recommended and can be booked on Resy.
Bishop Arts | Directions
Whether you're French or just want in on the fun, celebrate Bastille Day with the universal language ... music! Upbeat jazz joint Revelers Hall is offering specials from Wednesday, July 12th through Saturday, July 15th -- and they're open 'til midnight every night so you can keep the party going after Bastille on Bishop! Enjoy Escargot with garlic herb butter, Duck Rillette with pickled veggies and crostini, Pomme Frites with garlic aioli, and 
Chocolate Mousse, all paired with lively tunes from the Revelers Hall Band. They only take walk-ins, so get there early to secure a seat. Can't make it? Check out their weekly shows like Terraplane Tuesdays or Bishop Ave Hot 6 Thursdays!
Bishop Arts | Directions
One of the coziest cafes in town, Toulouse is celebrating with surprise specials! All day long July 14th, enjoy limited-time chef-curated menu items, themed cocktails, and live music during dinner! We love their French classics like escargot all year round, so trust us when we say the specials will be delicious. Reservations are recommended.
Knox & Plano | See locations
---
YOU MAY ALSO LIKE