Calling all pickle lovers! The Best Maid Pickle Emporium is a must-see with everything from pickle candles to pickle cotton candy and it's just a day trip away in Fort Worth! 
Updated July 2022
---
Best Maid Pickles have been serving some of the tastiest pickles in Texas since 1926! Fast forward to 2020, the Best Maid Pickle Emporium opened its doors in Fort Worth's Texas Cultural District, offering its visitors exclusive merch, pickle products and a behind the scenes look at how these delicious pickles are made!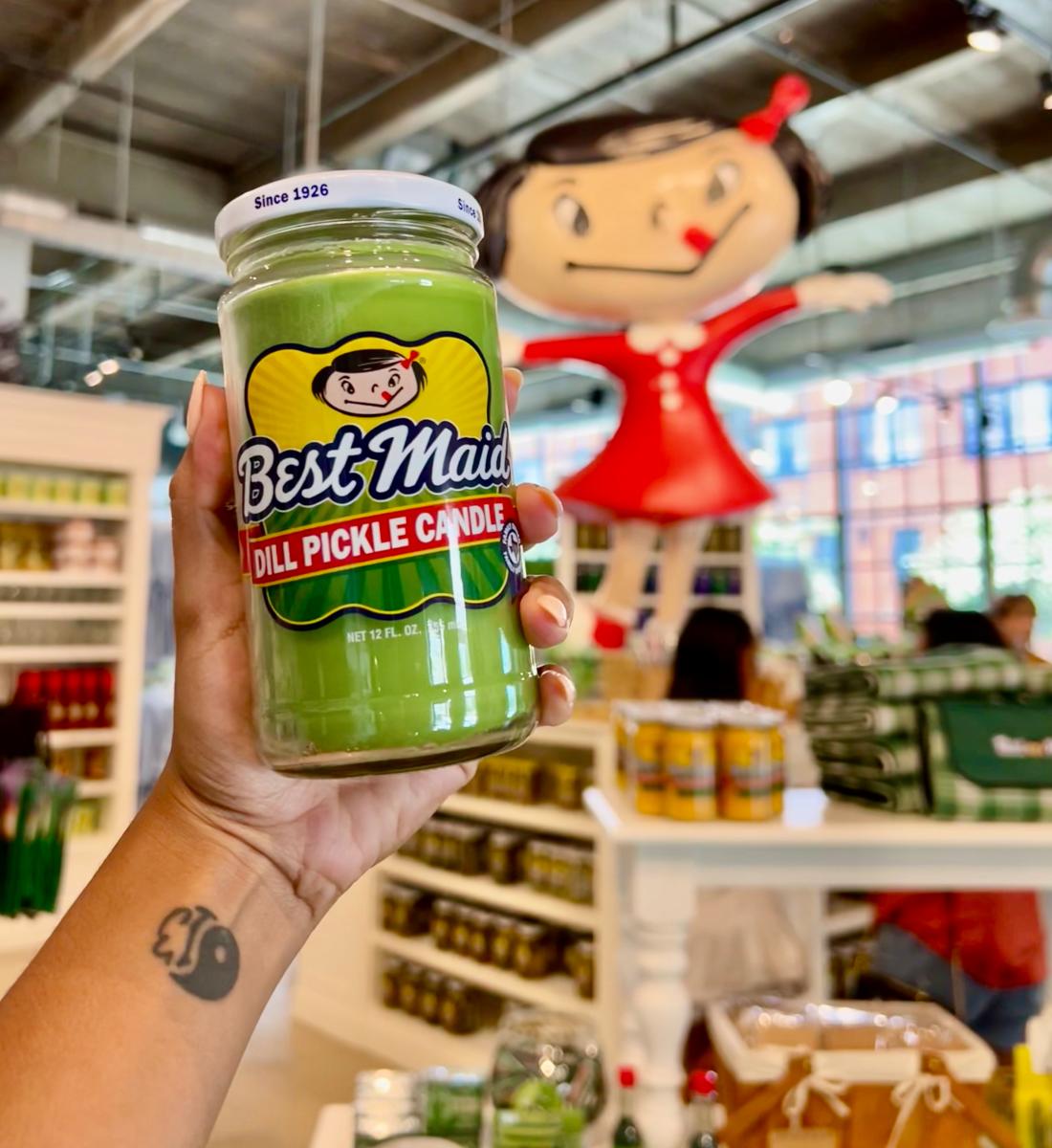 PRODUCTS 
If you like pickles, this place is for you! You can shop variations of the Best Maid Pickles, like Hot & Spicy, Sweet, Sour, and so much more! If you're feeling adventurous try some pickle cotton candy or bloody mary pickles! They also sell other pickled and jarred goods, like okra, jalapeños, and their very own relish and sauces! 

Stroll around and shop their merch, like sweatshirts with their smiley logo or a pickle candle if you're a true pickle fanatic! 
SPACE
In order to match the history of the Best Maid Pickles brand, they selected a historic building from the 1930s for the emporium. The space is decked out in pickle merch and products with endless shelves of pickled goodness! You might bump into their mascot, Smiley, whose face is printed on all the labels and merch! After shopping all your goodies, you can even walk around and learn all the history about the brand and the Dalton family who started it all! 

So grab fellow pickle lover and head to Fort Worth for a one-of-a-kind experience!
---