Looking for ways to try something new, learn a few things, or even just enjoy some air-conditioning while exploring the city? Well, here's a round-up of ATX's best museums to visit!
Updated October 2023
---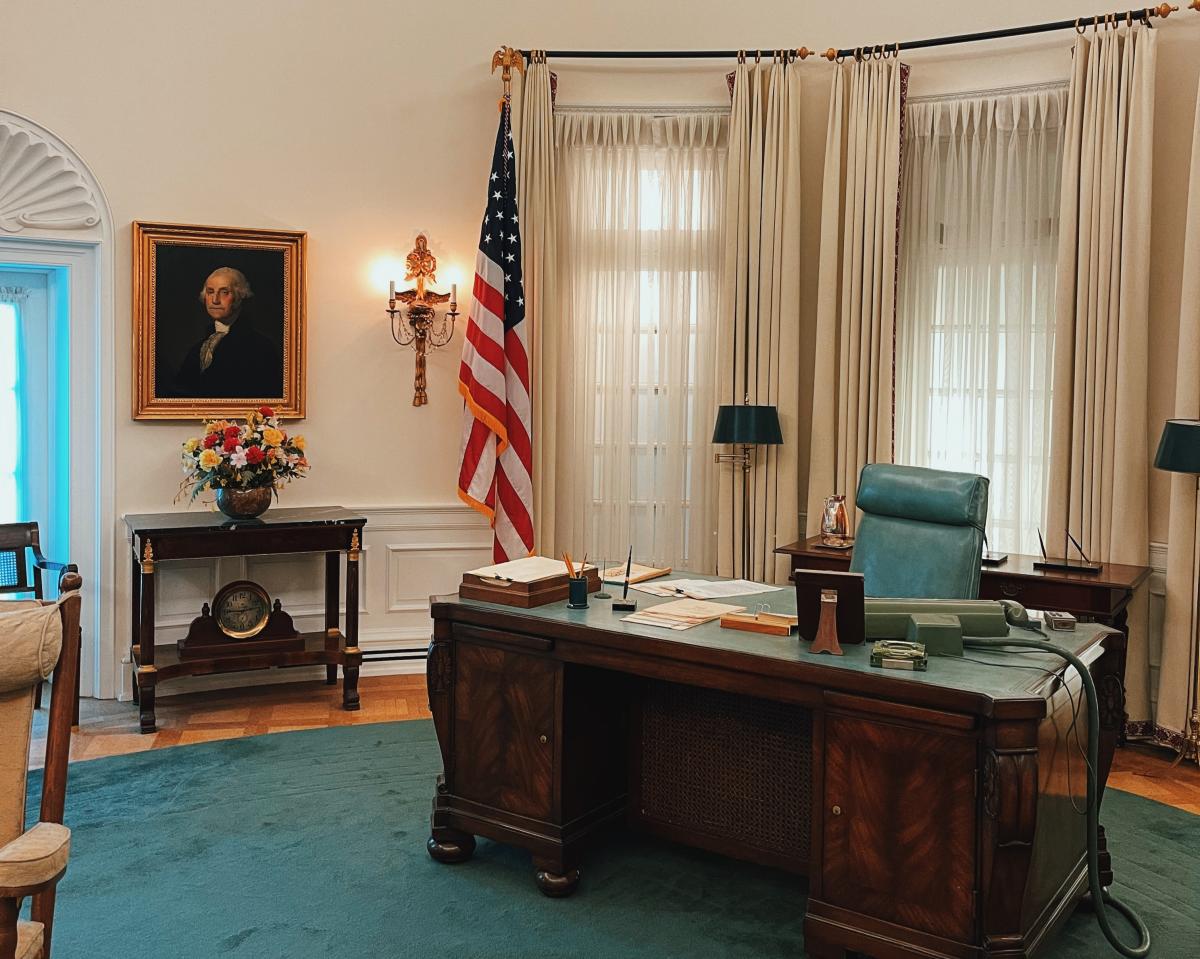 The LBJ Library provides unique opportunities to learn more about the U.S. presidency and all LBJ touched during his time in the White House, and beyond! Each area is filled with interactive installations that showcase the life and work of the president and first lady. Check out the life-sized talking LBJ, the Oval Office as it was, Laby Bird's fashion, LBJ's work in Civil Rights, the Kennedy Assassination, and more! Whether you're a history buff or looking for a fun day out, this museum is a must-visit!
UT Campus | Directions

ART

 
The Blanton Museum is the largest and most comprehensive collection of art in Central Texas! From modern and contemporary art to art from across the ages, there is so much to discover and admire within the halls of Blanton. Make sure to check out Ellsworth Kelly's "Austin", a beautiful stone building with colorful glass that sits just outside of the museum. Also, note that visitors get free admission every Tuesday! (Pictured)
Campus | Directions
Enjoy Austin's only museum that solely displays the spectrum of contemporary art! It's home to two stunning museums, Laguna Gloria and Jones Center. Laguna's entire museum is outdoors with a sculpture garden and more, and Jones is completely indoors with Instagrammable art pieces and a rooftop with amazing views! If you plan your visit on a Thursday, you'll be able to get your ticket for free!
Multiple locations | See locations
If you're a fan of history and the craftsmanship of marble statues, then this museum is for you! This museum started out as an art studio for Ney and later was converted to become a place dedicated to showcasing her incredible work. You can also explore rotating exhibits like photography and multimedia artwork here. Admission is free and there are always fun events happening at the Ney Museum year-round!
East | Directions
Explore traditional and contemporary Mexican and Latin American art and culture at Mexic-Arte! With over 1,500 works of art to see from paintings to sculptures and more, the exhibits are truly fascinating. The museum also hosts fun annual events like Taste of Mexico and Viva la Vida Parade and Festival, and a Dia de los Muertos exhibit!
Downtown | Directions
The UMLAUF sculpture garden and museum are centered on the artistic works of Charles Umlauf! With over 50 touchable sculptures in a tranquil garden and rotating exhibitions of other contemporary sculptors, you can get your fix of both art and nature in your visit. Make sure to check out their visiting hours page for the selective dates for free admission!
Zilker | Directions

HISTORY
Bullock is the official history museum of the State of Texas! For all of the history buffs and Texas lovers, this museum is the place to be. With three floors of Texas History Galleries filled with artifacts, interactive multimedia, theatres, and more, you'll be able to be fully immersed in the richness of this state. The museum also always has exciting programs and events year-round for all ages! (Pictured)
Campus | Directions
Discover the history of Austin's African-American families in the 19th century and an AA-centric gallery! You can walk through the space that celebrates and honors culture, the global contributions that have been made toward Texas, and more. Admission at the George Carver is always free, so it's super easy and worth it to stop by and explore!
East | Directions
This historic home was built in 1855 and has been preserved with original furnishings, bedrooms, and objects! The NCHM also has The Untold Story of Race in Austin, which honors every person connected to the slave quarters building that has also been preserved behind the museum. You can walk in the steps of those who built the city and learn what their personal stories were as well.
Downtown | Directions
The Texas Music Museum preserves the story of the musicians who made Austin the live music capital of the world! Browse through their endless collection of artifacts, documents, and more. The Texas Music Pioneers exhibit features artist memorabilia, antique phonographs, and unique gems that can't be found anywhere else!
East | Directions
Explore the history of Texas' military at the museum that's located at the Texas Guard Headquarters! This museum is filled with Texas military personnel, equipment, uniforms, and so much more. You can view archives from the Texas fight for independence through all major US military conflicts, and you can do so for free!
Camp Mabry | Directions

SCIENCE & INDUSTRY
Admire the conservation of more than 970 species of native Texas plants and colorful wildflowers! From gardens and arboretums to nature scenes, there are so many grounds to explore at Wildflower Center. Pack a picnic and enjoy the views, bring a camera and take closeups of butterflies, and go birdwatching! The possibilities are endless and are perfect for a family-friendly day!
South | Directions
This hands-on children's museum has 40,000 square feet of interactive STEAM activities! Explore exhibits like water activity stations, light labs, an outdoor playground, and a farmer's market. Thinkery also hosts recurring events like holiday gingerbread workshops, a think lab, and more! (Pictured)
Mueller | Directions

ENTERTAINMENT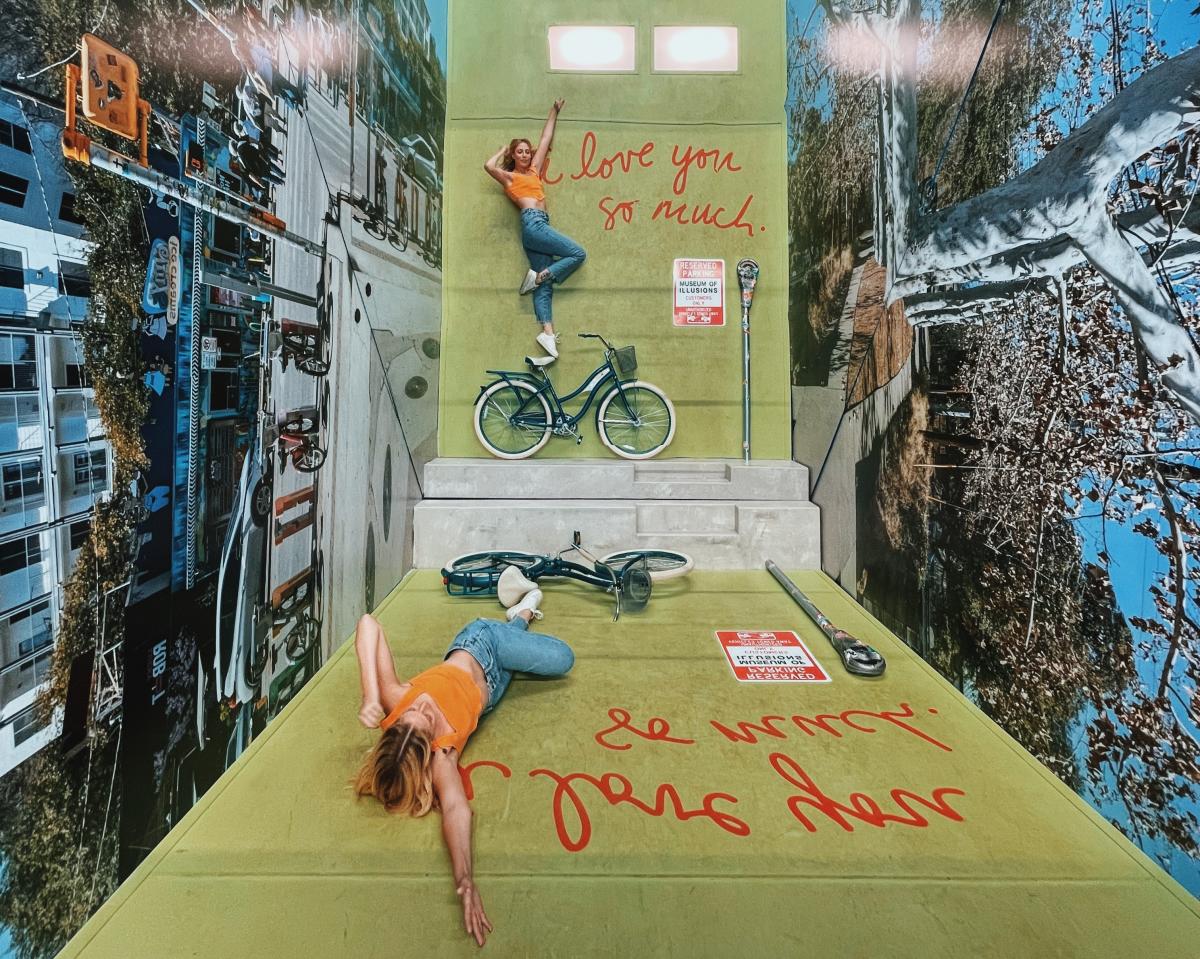 Visit Austin's sweetest playground, a vibrant wonderland of immersive installations! It's a place where you can learn about ice cream, ride on an animal cookie, jump in the world-famous sprinkle pool, and do so much more. Grab your friends for a scoop of ice cream and the cutest photo ops!
Domain | Directions
Explore illusion rooms, installations, and fun activities at the Museum of Illusions! Here, you can alter your perspective with the tilted room, a vortex tunnel, and holograms, all while learning about the mysterious ways of the human brain. It's totally Instagrammable too, so take some unique pics for fun! (Pictured)
Domain | Directions
Come visit America's strangest attraction at the Museum of the Weird! Features a variety of unusual attractions, such as monsters, mummies, freaks of nature, and more. Find all things weird like Bigfoot, shrunken heads, the Fiji mermaid, and beyond!
E. 6th | Directions
There are 17 extraordinary art installations and signature cocktails to go along with them at Wonder Spaces! Experience immersive installations like a virtual reality experience, an audiovisual experience, and tons of other cool and thought-provoking art spaces. The installations rotate every few months, so you'll definitely want to come back for more!
I-35 | Directions
TAKE A TOUR