Earlier this month, we showcased the State Fair of Texas 10 Big Tex Choice Finalists and we are excited to announce the three winners: Best Savory, Best Sweet and Most Creative, voted by a group of judges in real time!
Updated September 2023
---
The annual Big Tex Choice Awards competition had 57 entries and ten finalists this year! Out of those ten finalists, a group of judges chose the winners for the Best Savory, Best Sweet and Most Creative categories. All three winners, along with the finalists, can be found at the State Fair so be sure to try them for yourself!
BEST SAVORY: DEEP FRIED PHO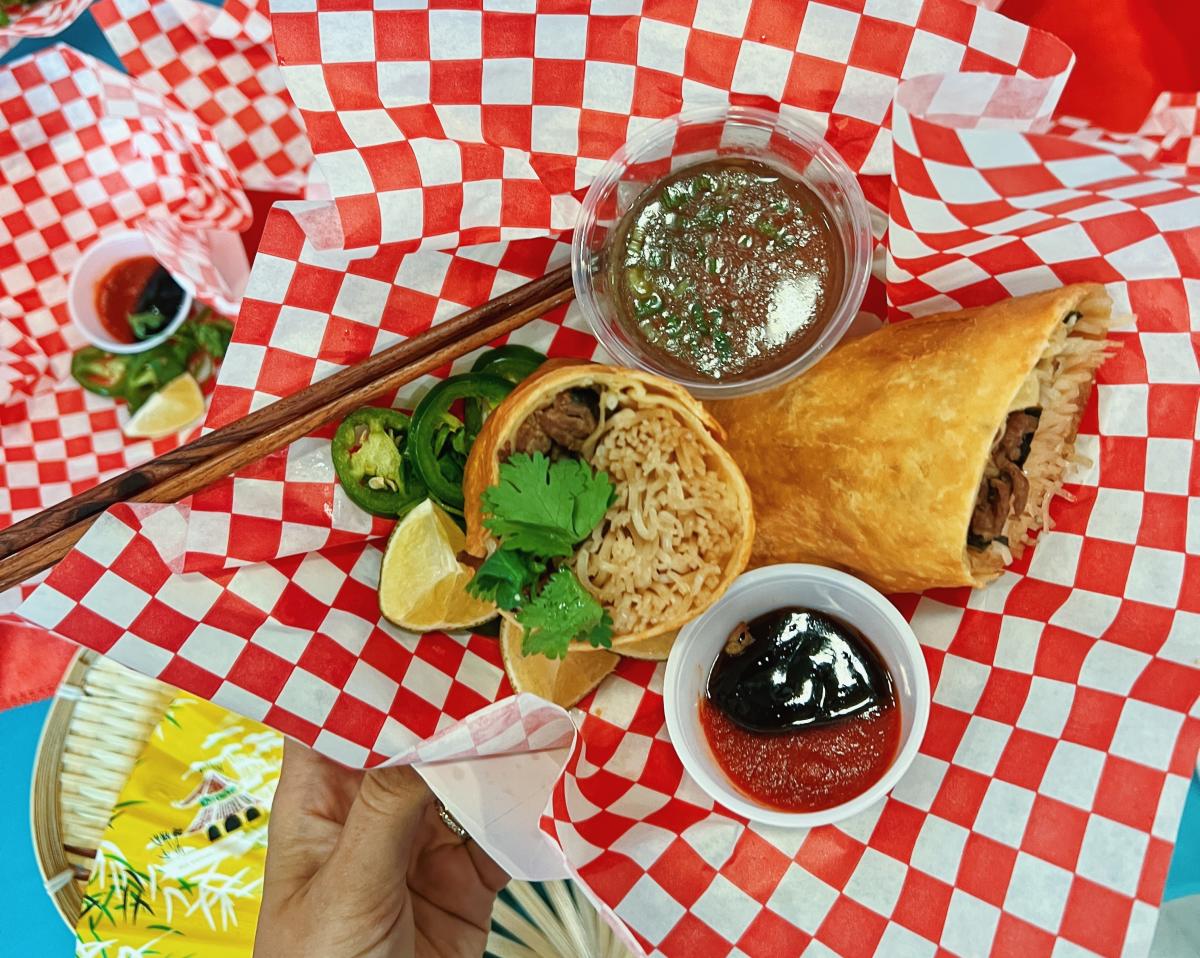 A spin on the Vietnamese comfort food, enjoy a fried burrito filled with noodles, beef and mint, and served with a side of pho broth, and a bit of sriracha and hoisin sauces.
BEST SWEET: BISCOFF DELIGHT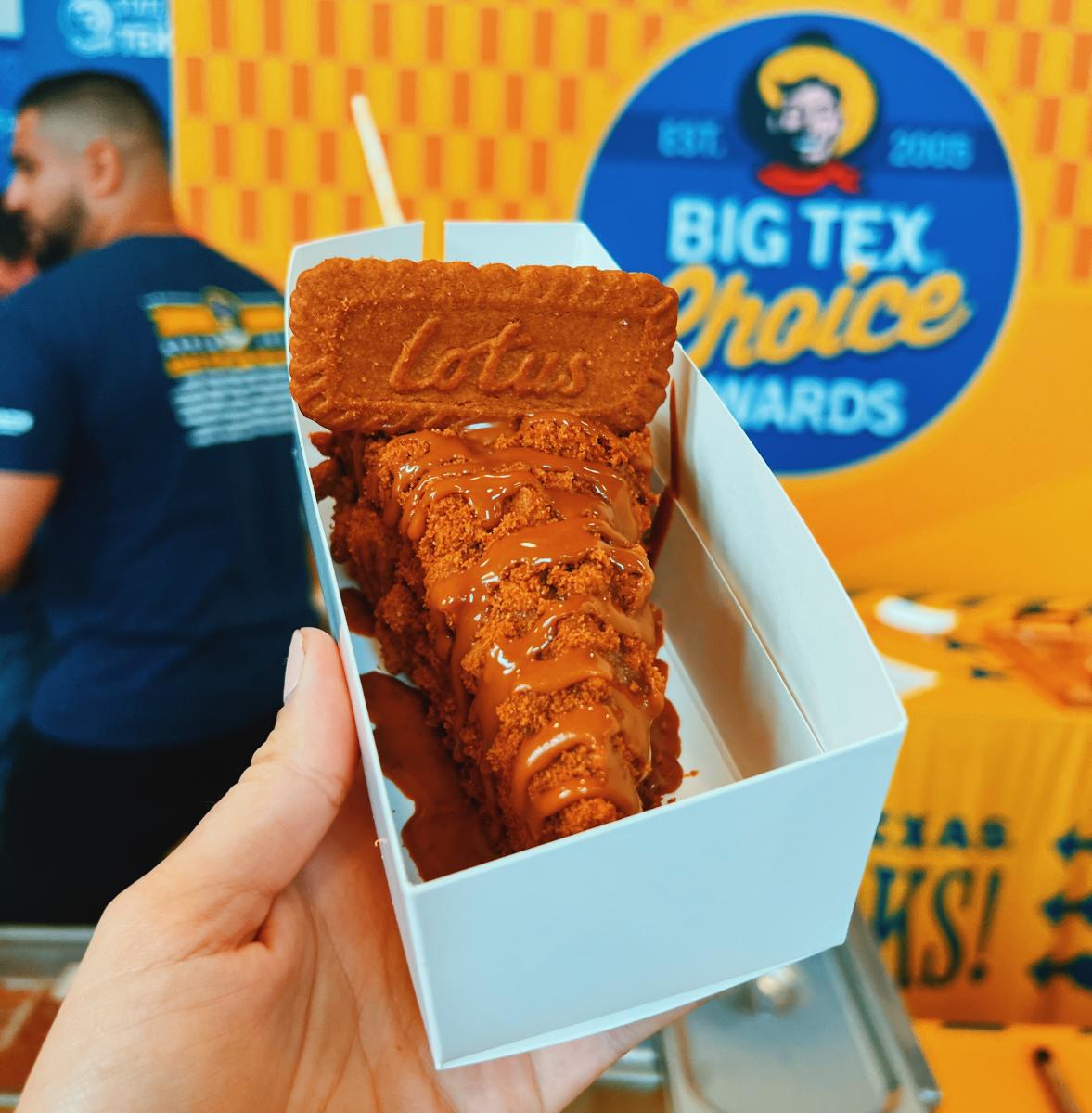 This NY-style cheesecake is so light and fluffy! Choose between red velvet, Oreo, peanut butter, sweet and salty pretzel and hazelnut, it's coated in Belgian chocolate & Biscoff cookies, and served in a stick!
MOST CREATIVE: BOURBON BANANA CARAMEL SOPAPILLAS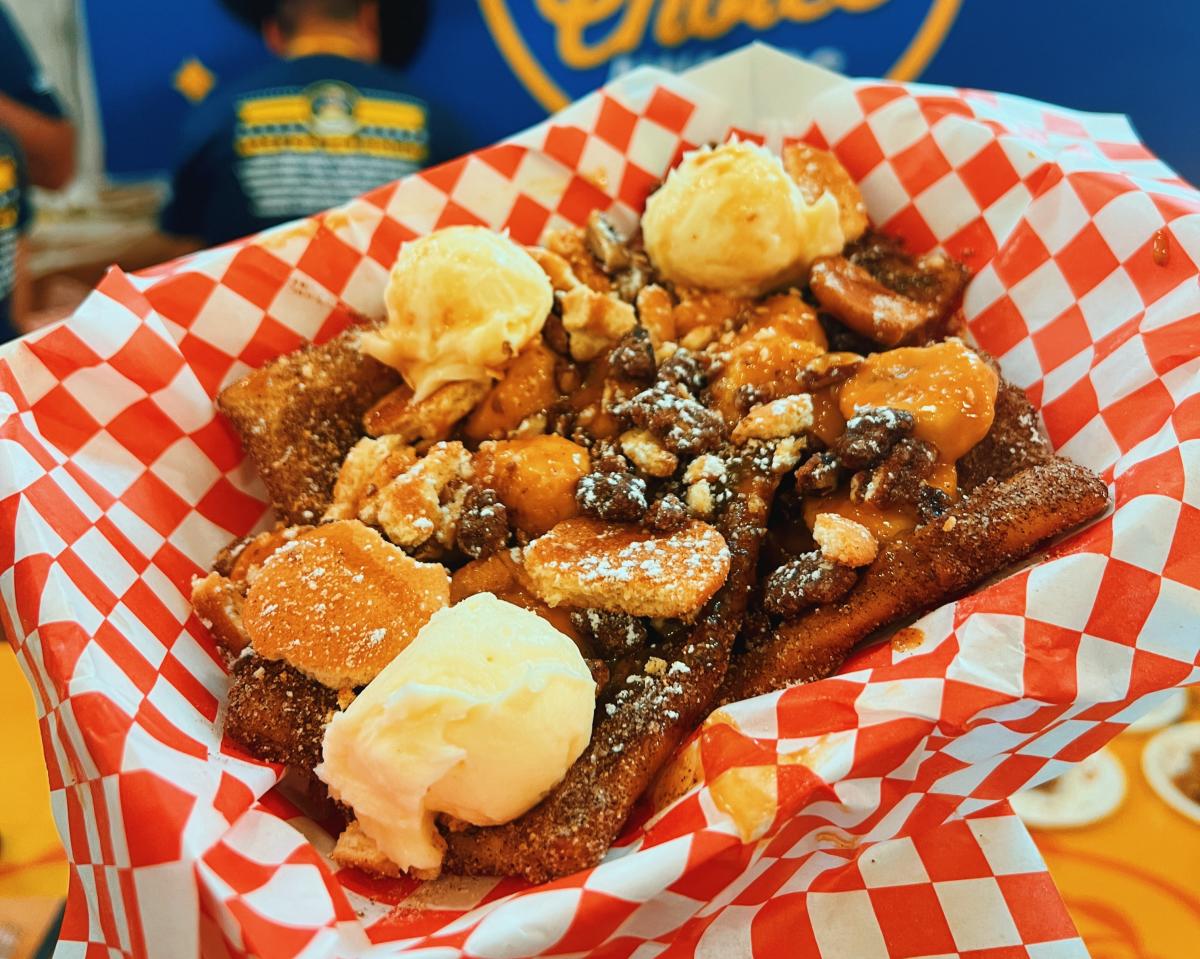 A huge dish of sopapillas topped with bananas, sweet bourbon syrup and crushed Nilla Wafers, it's big enough to share with a few friends.
Make sure to also check out the other finalists in 32 days!
🦀 Deep Fried Cheesy Crab Tater Bites
🍕Loaded Fried Pizza
🐂 OX-cellent Soul Roll
🦃 Turkey Ribs with stuffing seasoned fries + gravy
🍒 Fernie's Fried Cherry Pie in the Sky
🧇 Sweet Encanto aka a dulce de leche waffle
🍓 Trail-Ade aka a lemonade mocktail
Mark your calendars for opening day on 9/29! Get your season passes & premium tickets at BigTex.com/Tickets & make your plans to enjoy the fair through 10/22!
---
YOU MAY ALSO LIKE