If you have plans to visit Fredericksburg or simply just have to see this adorable store in person, we're highlighting BuddyLove's first ever brick and mortar, BuddyLove- Fredricksburg, and what you can expect!
Updated July 2022
---
Dallas-based Grayson & Buddy DiFonzo founded BuddyLove back in 2012! The women's online boutique and brand specializes in ready to wear styles and trendy pieces at affordable prices! You may have seen them popping up all around Dallas via their warehouse or found their clothes in local boutiques,, but after a marketing trip to Fredericksburg, the brand decided this was the perfect home for their first store-front!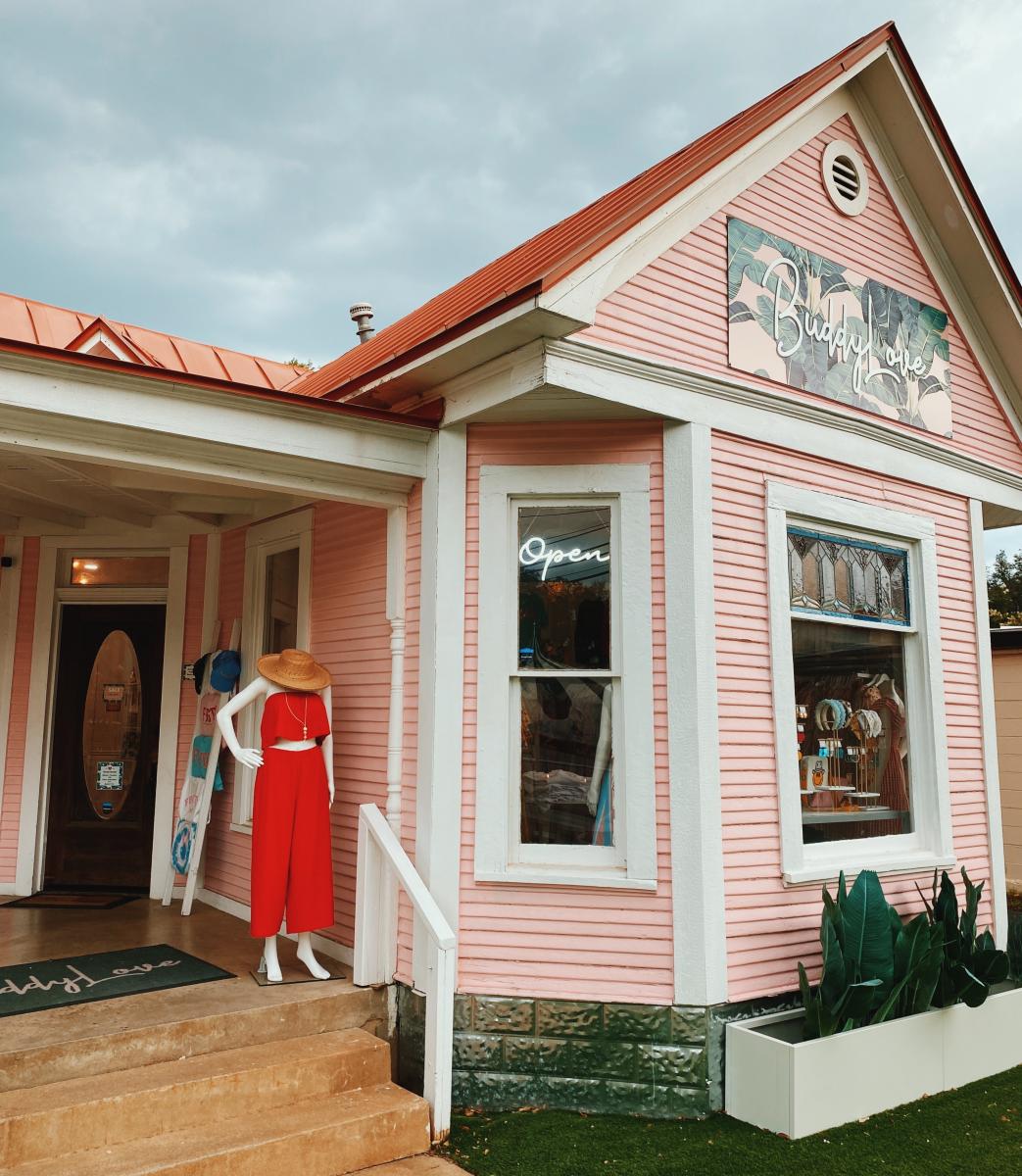 FREDERICKSBURG FLAGSHIP 
If you're walking down Main Street and come across an adorable pink house with a gigantic Adirondack chair and white picket fence, then you're in the right place! Once you're done oo-ing and aah-ing outside and taking pics, step inside the quaint home turned store to shop all of BuddyLove's collections, including exclusive Fredericksburg-branded merch that is only available in store! 

From unique bags and , dresses for every occasion, a whole wall of earrings, and a room dedicated to shoes, you will seriously want it all! 
15% OFF CODE
If you can't make it to Texas Hill Country, you can still shop at the Dallas HQ pop-up or online. Take 15% in store or online using our code DALLASITES101 (offer ends 12/31/22).
---