If you love the Duro Hospitality and their Sister and The Charles restaurants, then you're in luck because you can now enjoy their Italian food and ornate decorations at any time of the day in a fast casual environment! Welcome Cafe Duro!
Updated June 2022
---
CAFE DURO
Cafe Duro comes from a group curating concepts that bring us the best of both worlds: amazing Italian food and a fun, ornate and upscale Euro atmosphere! And Cafe Duro is now open right next to Duro's second concept, Sister, at 2804 Greenville Ave. It's an "Italian-ish" neighborhood street cafe with coffee, fast casual food and to-go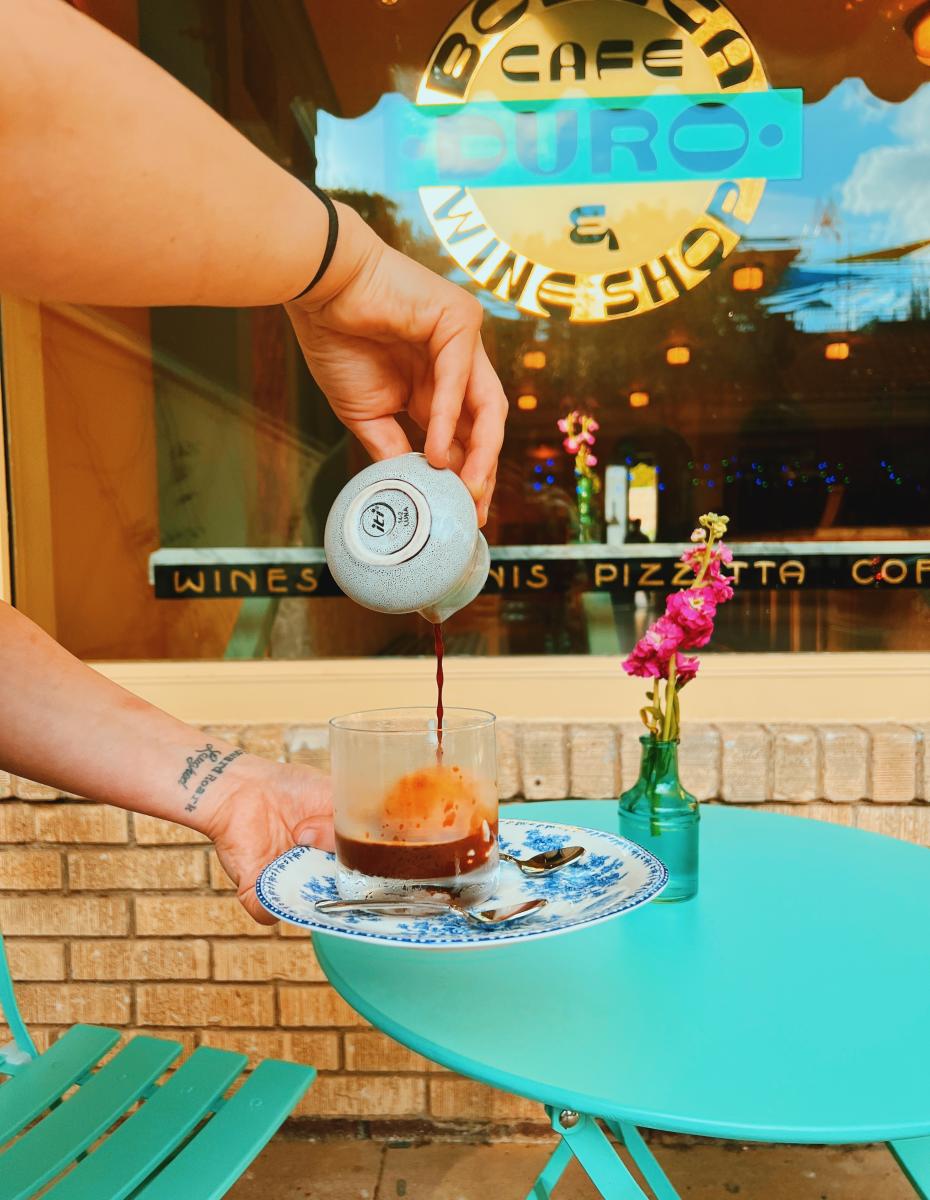 SPACE
Sitting across from Terillis and Christies, Cafe Duro helps bring that whole part of Lower Greenville together into a European street-style neighborhood. Turquoise chairs spill out from the Cafe with a matching awning and retro sign calling you inside. 

And once inside, you'll immediately know that it's from the same fam as Sister and the Charles with the ornate decor and multiple textures, patterns and colors. It was all inspired by a famous restaurant from Milan, Ristorante de Giacomo, and if you google photos, the green and white wallpaper and brown tile floors will instantly look familiar! 
 
FOOD
In the morning, enjoy a sausage kolache, olive oil coffee cake or breakfast polenta cup. For lunch and dinner, try a panini - the chicken is fab; or try a Pizzetta - the pepperoni and burnt honey was our fave. You can also take home fresh made pastas and sauces among other Italian market goods.
DRINKS
We already know that Cafe Duro is going to be come a great evening stop for an Italian cocktail or cup of coffee, pre or post dinner. Order an Aperol Spritz or an Espresso Martini (coming soon) - the full cocktail list uses Italian liqueurs to bring to life popular drinks (as Duro doesn't have its liquor license, but that makes it more inventive and fun!)

Currently, you can only sit outside as the Cafe works out permitting issues but you can come in to order and even sip a quick espresso at the counter - so Italian!
---