What started as a gourmet burger at a steak house quickly evolved into an entire restaurant dedicated to giving the All-American burger a makeover with new menu items every single month… say hello to Chop House Burger!
Updated September 2023
---
This local burger joint is a Downtown Dallas worker's go-to lunch spot, but if not familiar, Chop House Burger comes from DRG Concepts with multiple locations across Dallas and Fort Worth! CHB is the All-American burger joint you love, but with unique twists on the classics and flavor combos you can't say no to!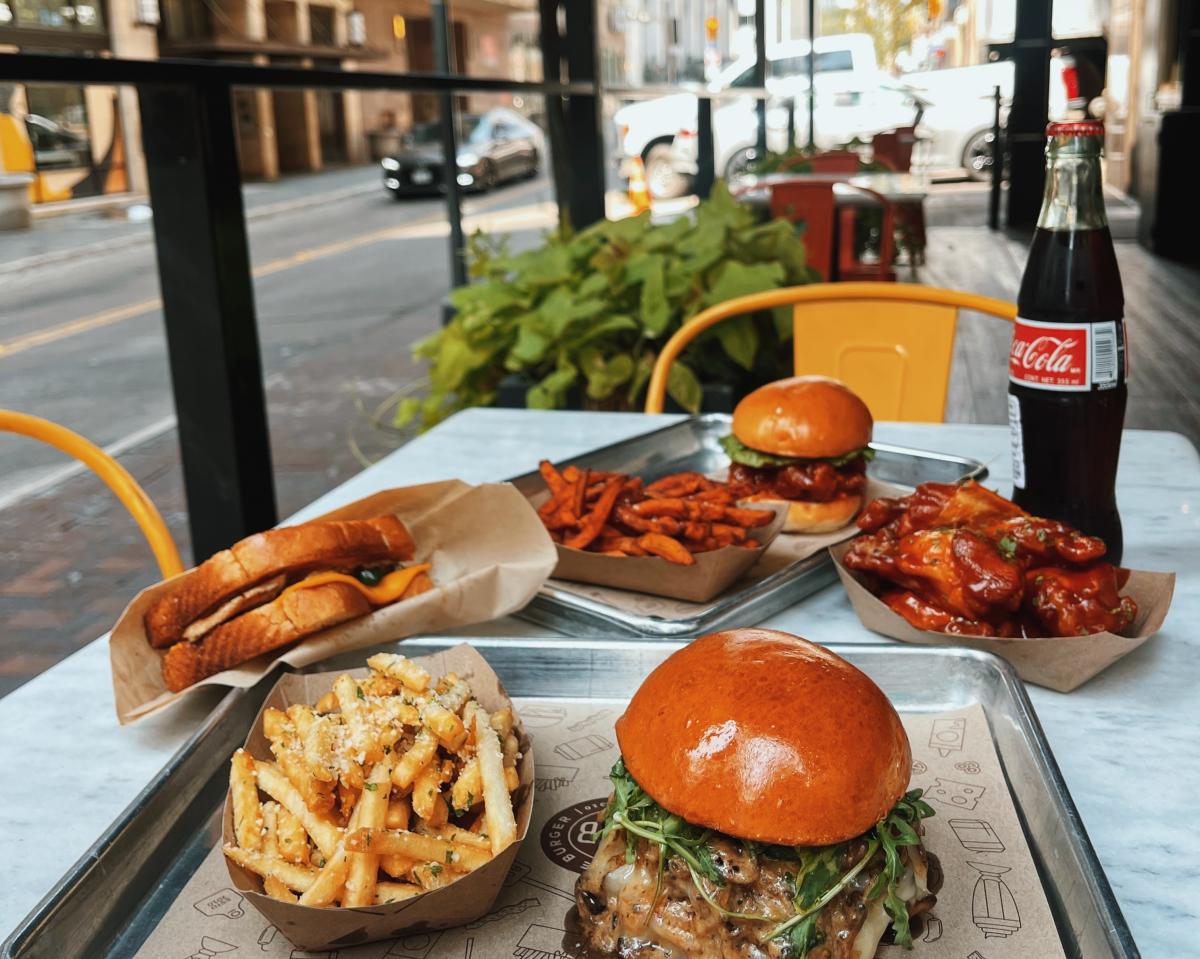 MENU
Their menu items feature locally sourced ingredients to ensure freshness and flavor, like Texas-sourced angus beef. On the menu, you'll find a wide array of gourmet burgers, melts, milkshakes, scratch-made sides, and more!

Apart from their normal menu items, CHB launches a new limited-time burger every single month & for the month of September, you can bite into the mouthwatering Steakhouse Burger, feat. Double-stacked patties with pepper jack cheese, caramelized onions, mushrooms, au poivre sauce, arugula, and more!

OUR TOP PICKS
🍔 Steakhouse Burger
🍗 Buffalo Hot Wings
🔥 Hot Chick Sandwich
🍟 Truffle Fries
🍠 Sweet Potato Fries
🥪 Billie Jean Melt

DRG CONCEPTS
DRG Concepts is the hospitality group behind many of the restaurants you love in DFW, like Wild Salsa, Dallas, and Wicked Butcher FW!
TAKE A TOUR