Sometimes, nothing satisfies a sweet tooth quite like an over-the-top treat, piled high with ice cream and delicious toppings. Here's your list of the best, over-the-top, most Instagrammable desserts in DFW! Send to the biggest sweet tooth you know!
August 2023
---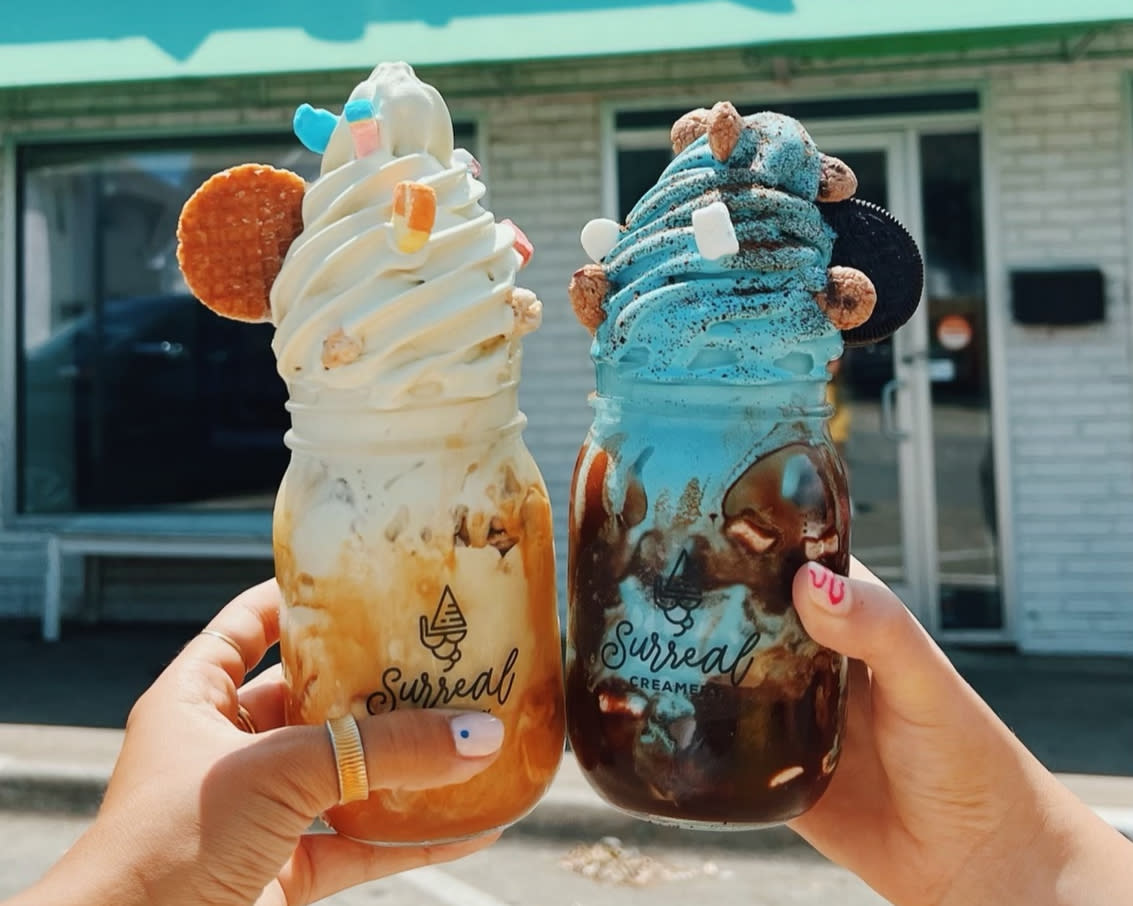 Where Texas-sized portions of soft serve and toppings are piled high on cups and cones! Surreal is known for its towering Mason jar treats, each stacked with swirled ice cream in unique flavors like taro, matcha, and Earl Grey, then layered with toppings. The Nom Nom Cookie, a bright blue sundae layered with cookies and marshmallows, is a fan fave but we loved the Matcha Made in Heaven, a matcha ice cream sundae with lucky charms! They also have floteas (ice cream and boba tea), classic boba teas, and milkshakes!
University Park | Directions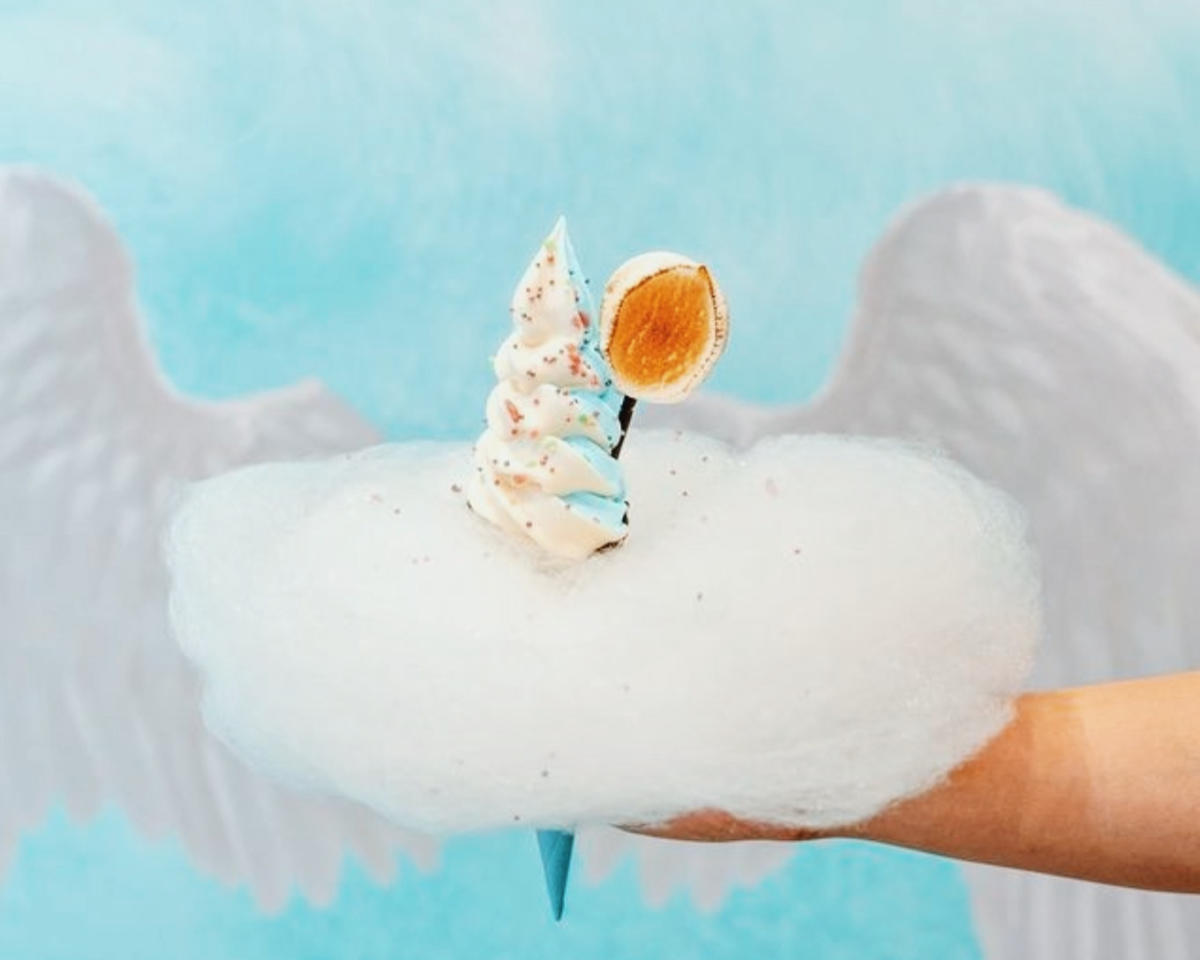 photo courtesy of Aqua S

Aqua S is the spot for a soft swirl served high! With more than 100 flavors to choose from, you can choose one or two flavors and make it the perfect swirl. Try unique flavors like their signature sea salt or matcha and top it off with a toasted marshmallow or sweet popcorn for that extra crunch! A bonus, the soft serve cone can come wrapped in a dreamy cloud of cotton candy, or as they call it, "fairy floss!" 
Victory Park | Directions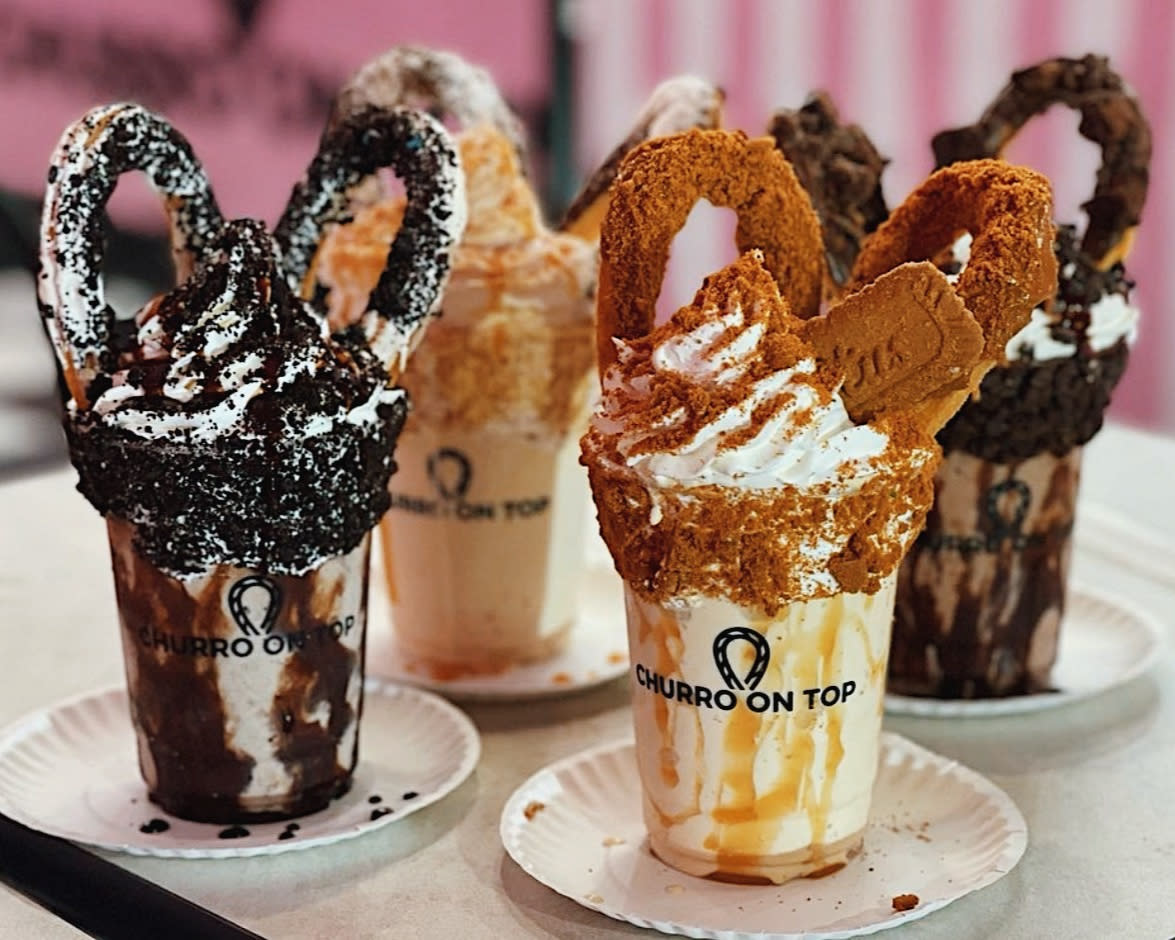 photo courtesy of Churro on Top

Nestled in the heart of Arlington, this spot boasts more than 30 delicious churro varieties, 20 milkshakes, and endless toppings! With bright pink walls and black and white checkered floors, you'll feel like you're stepping into an old-fashioned milkshake parlor. The Panda Panda is a fave that comes with cookies and cream ice cream served with The Panda Churros, and topped with whipped cream, crushed Oreo, plus drizzled with chocolate syrup!
Arlington | Directions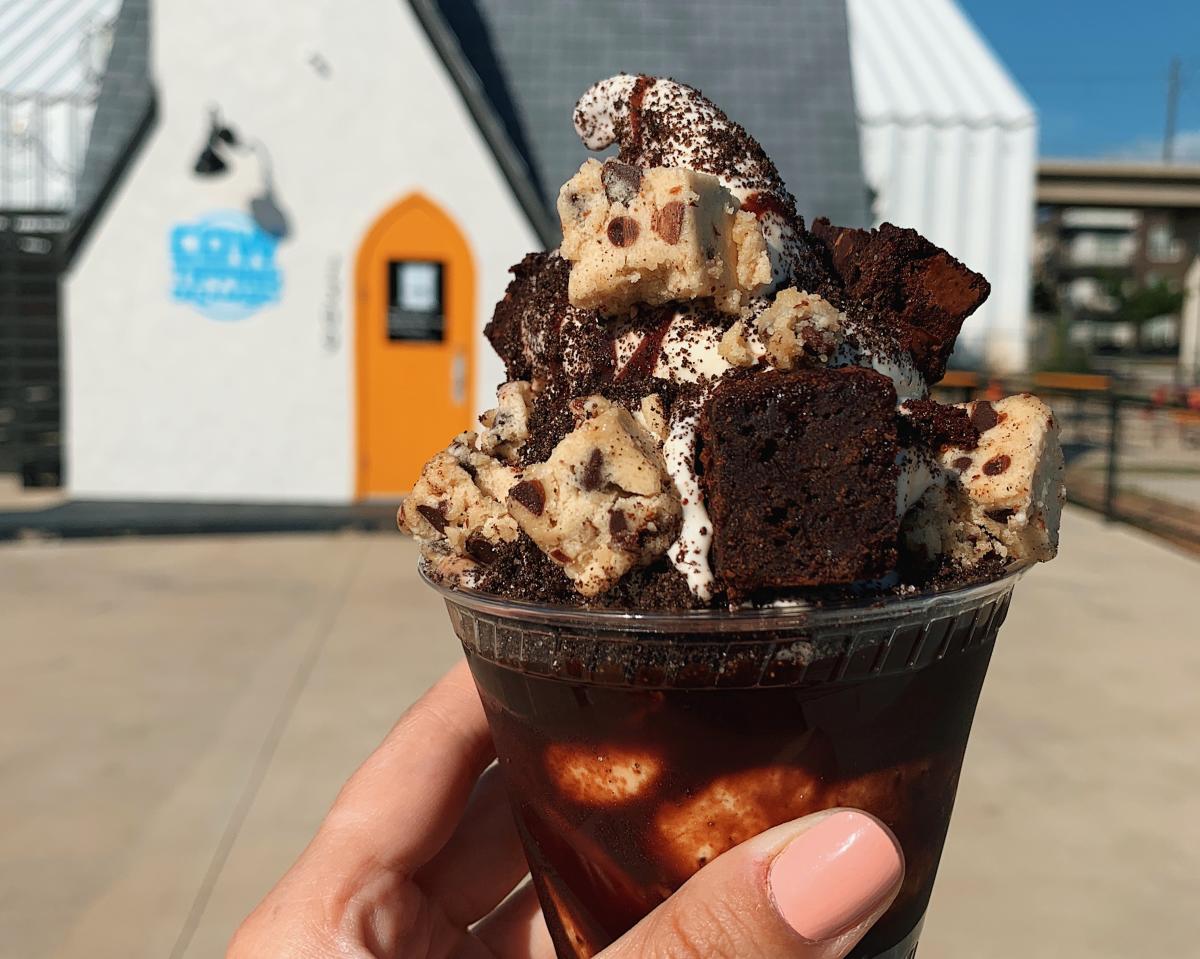 Cow Tipping Creamery serves its soft serve in cups, waffle cones, and warm waffle bowls! The star attraction? Stackers, aka, layered sundaes! Make your own or try a signature stacker like Reese's Witha'spoon made with peanut butter blondie bar chunks or NOLA made with bananas foster bread pudding. Felling a milkshake? Turn any stacker into a shake with vanilla, chocolate, cookies & cream, berries & cream, or minty fresh soft serve!
Frisco | Directions

photo courtesy of Creamistry

Want the scoop? Creamistry has all kinds! Customize your liquid nitro ice cream with choices of dairy, vegan, and fruit sorbet bases. Choose from 19 ice cream flavors and an infinite amount of toppings from candies, cereals, cookies, and cakes, to fruits, nuts, and more! Their ice cream sandwiches are a must-try, like the Captain's Breakfast -- Cap'n Crunch ice cream layered with strawberries, bananas, Nutella, and whipped cream.
Multiple locations | See locations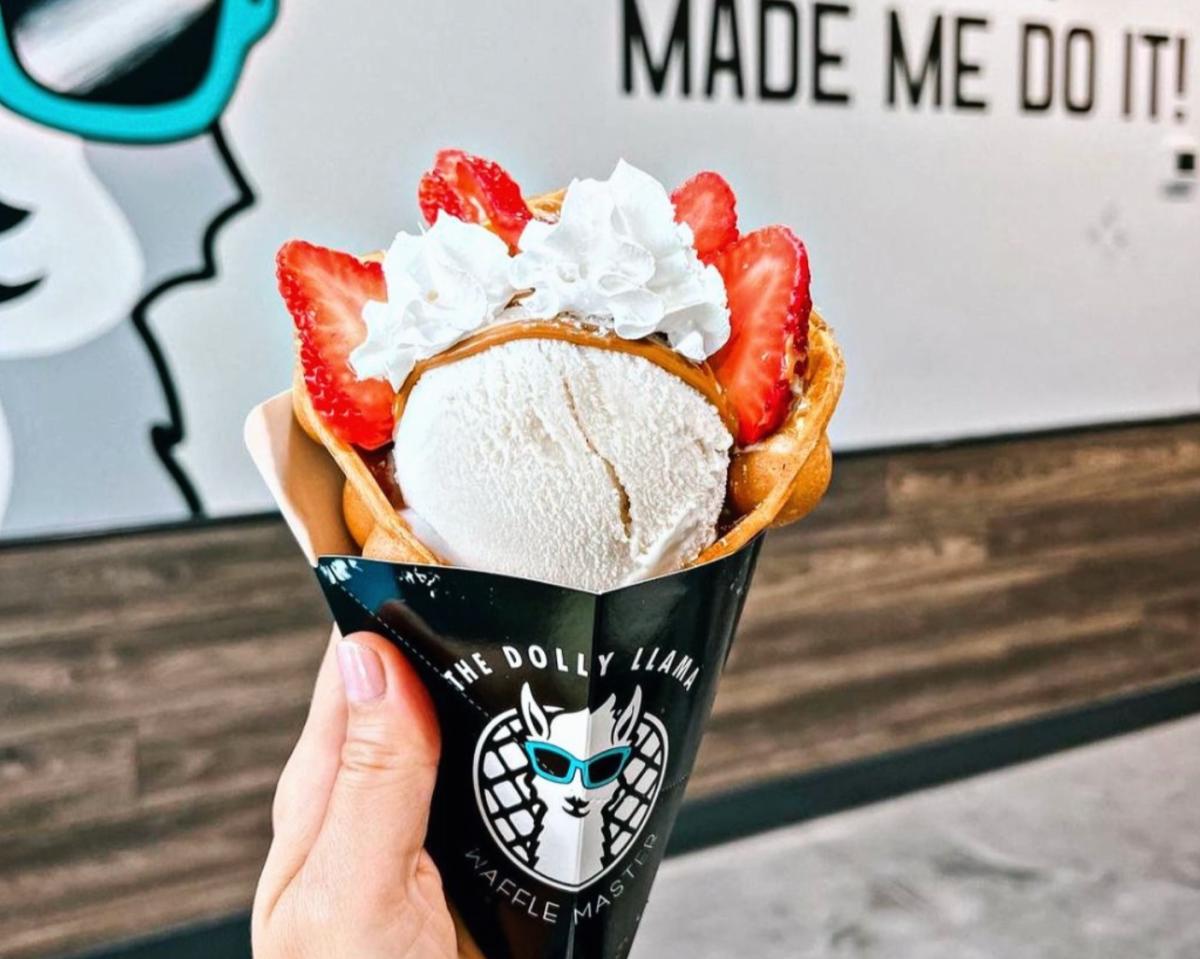 photo courtesy of The Dolly Llama

The Dolly Llama serves warm bubble and Belgian waffles topped with huge scoops of ice cream and toppings. Build your own or choose one of their signatures like Dolly's Dream, topped with ultimate cookie monster ice cream, fresh strawberries, brownies, and Nutella sauce! Looking for a little nostalgia? Give their Party Animal a go! It's a liege waffle topped with salted caramel ice cream, Kinder Chocolate bites, circus animal cookies, and chocolate sauce.
Uptown | Directions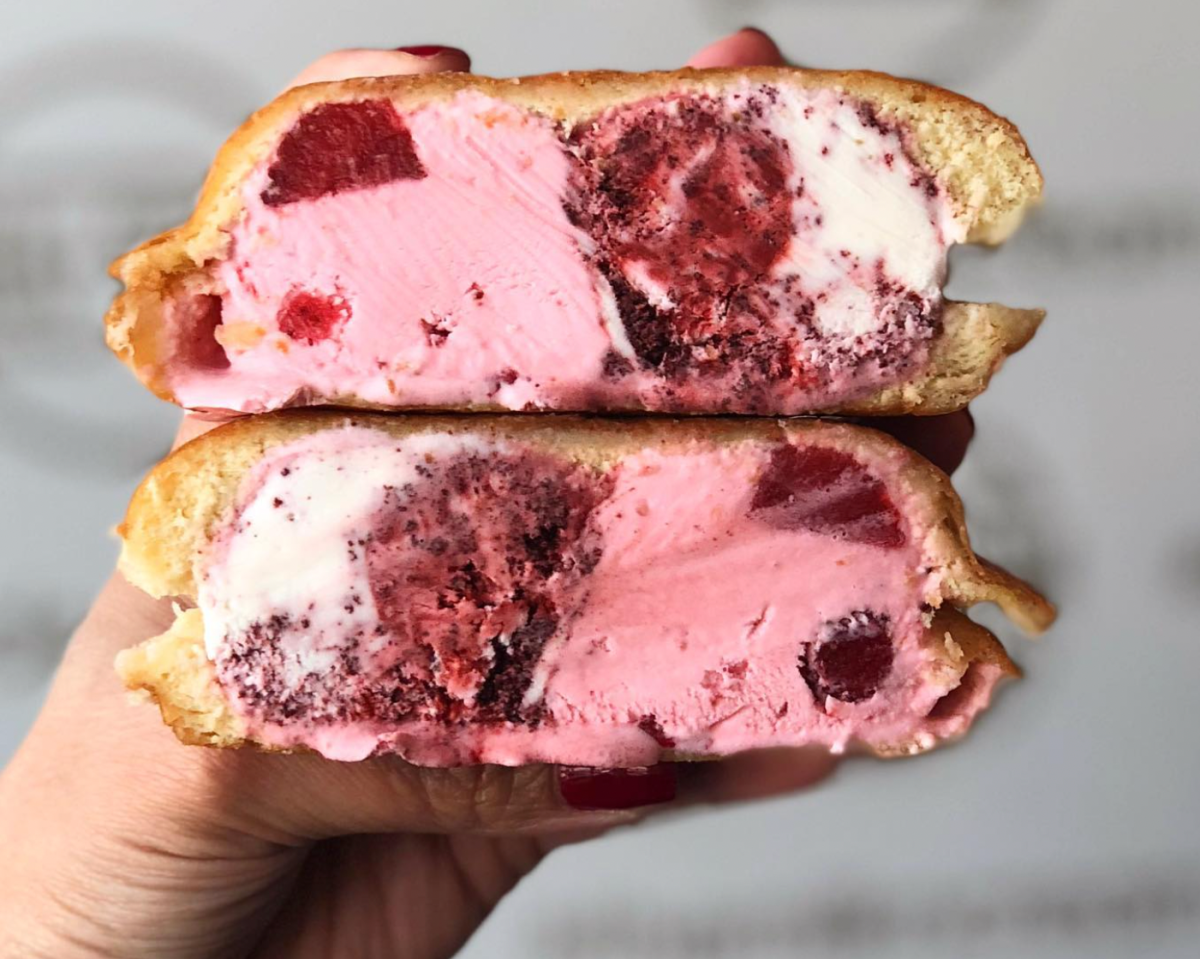 photo courtesy of The Milk N Cream

Get a warm, glazed doughnut filled with ice cream and mix-ins with the milky bun at The Milk N Cream! Choose from 16 ice cream flavors like honey lavender, sea salt caramel, cheesecake, and cookie monster. You can also add your fave cereal as a topping! Try out the glazed Nutella with Froot Loops and Fruity Pebbles, or the glazed cookie monster with Cookie Crisps.
Lower Greenville | Directions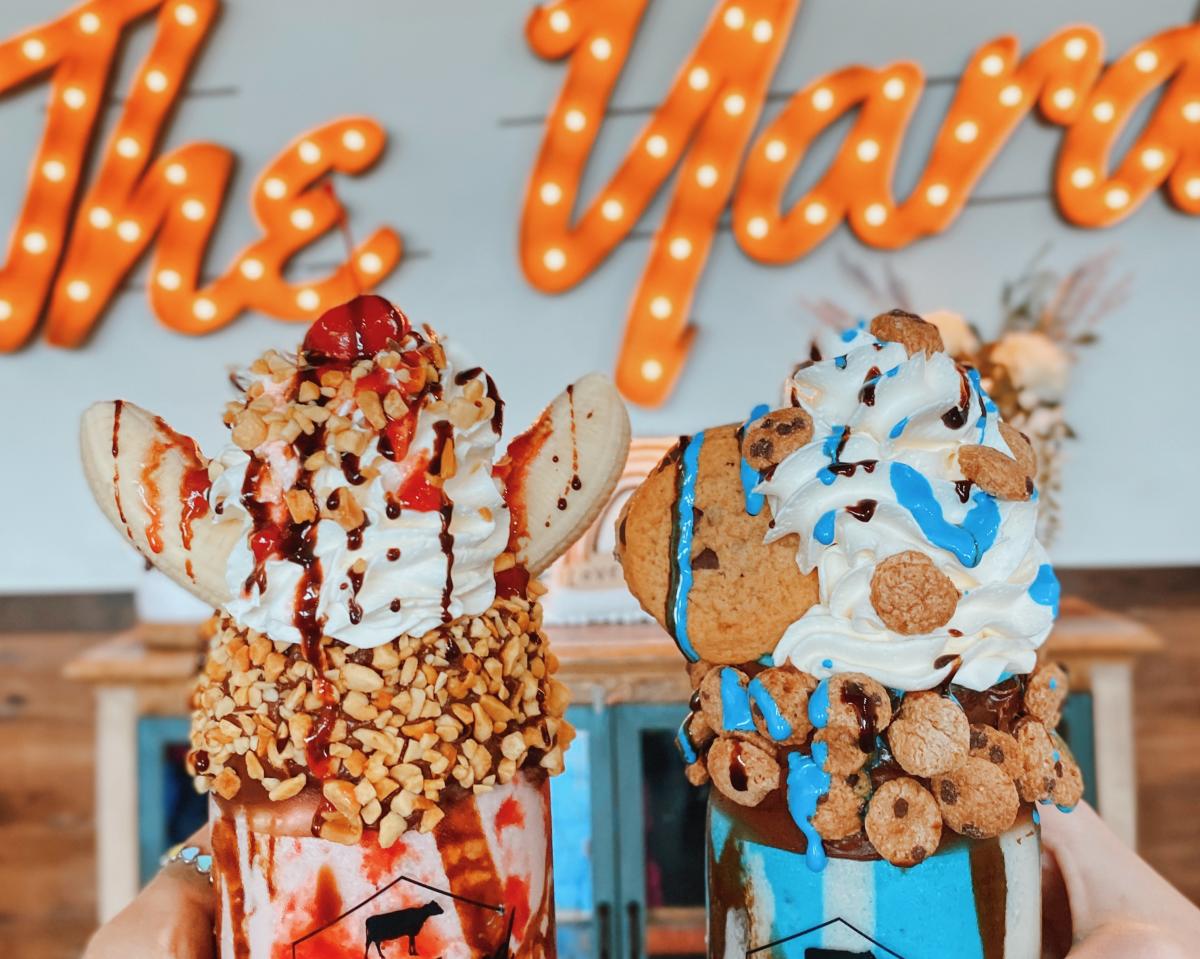 This local ice cream shop specializes in Instagram-worthy milkshakes that are as delicious as they are pretty! Each specialty milkshake and sundae comes in your very own souvenir glass mason jar. They also have bowls, cones, floats, and edible cookie dough, too. Pile your sundae high with toppings like Rice Krispy treats, cupcakes, or even an entire slice of cheesecake!
The Colony | Directions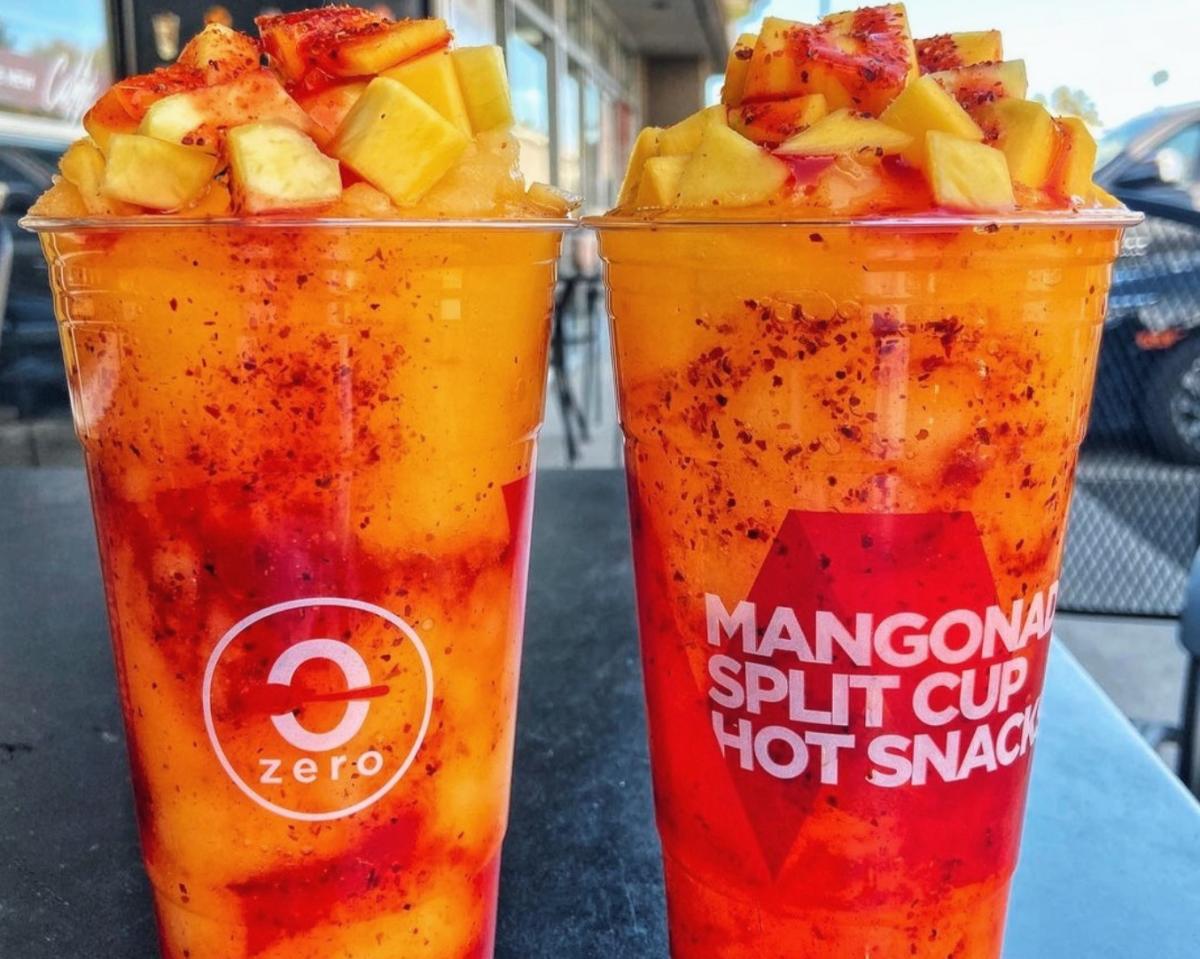 photo courtesy of Zero Degrees

Zero Degrees has tons of over-the-top drinks! Try the mangonada, piled high with fresh mango chunks, chamoy, and tajin. They also serve other drinks that are just as delicious like the ube milkshake with camo brûlée and crushed Oreos and the watermelon slush with juicy watermelon chunks. If you're in the mood for something creamy and sweet, give the strawberry cheesecake with camo brûlée and strawberry blend a go!
Multiple locations | See locations