If you've been wondering what would come of the former Five Sixty space, here's your answer: Crown Block! It opened officially on April 17th with stunning 360 views of the city and a modern refresh of the space! We were really impressed and blown away, and are excited to showcase this new spot!
Updated April 2023
---
The name comes from what you call the highest point of an oil tower, and you'll see influences of Texas's history throughout the restaurant. But that doesn't mean it's old school. The restaurant is beautifully decorated. The floor-to-ceiling windows help too and create a constantly changing vibe from a sunny happy hour moment to a sexy nightcap with the illuminated skyline in the background.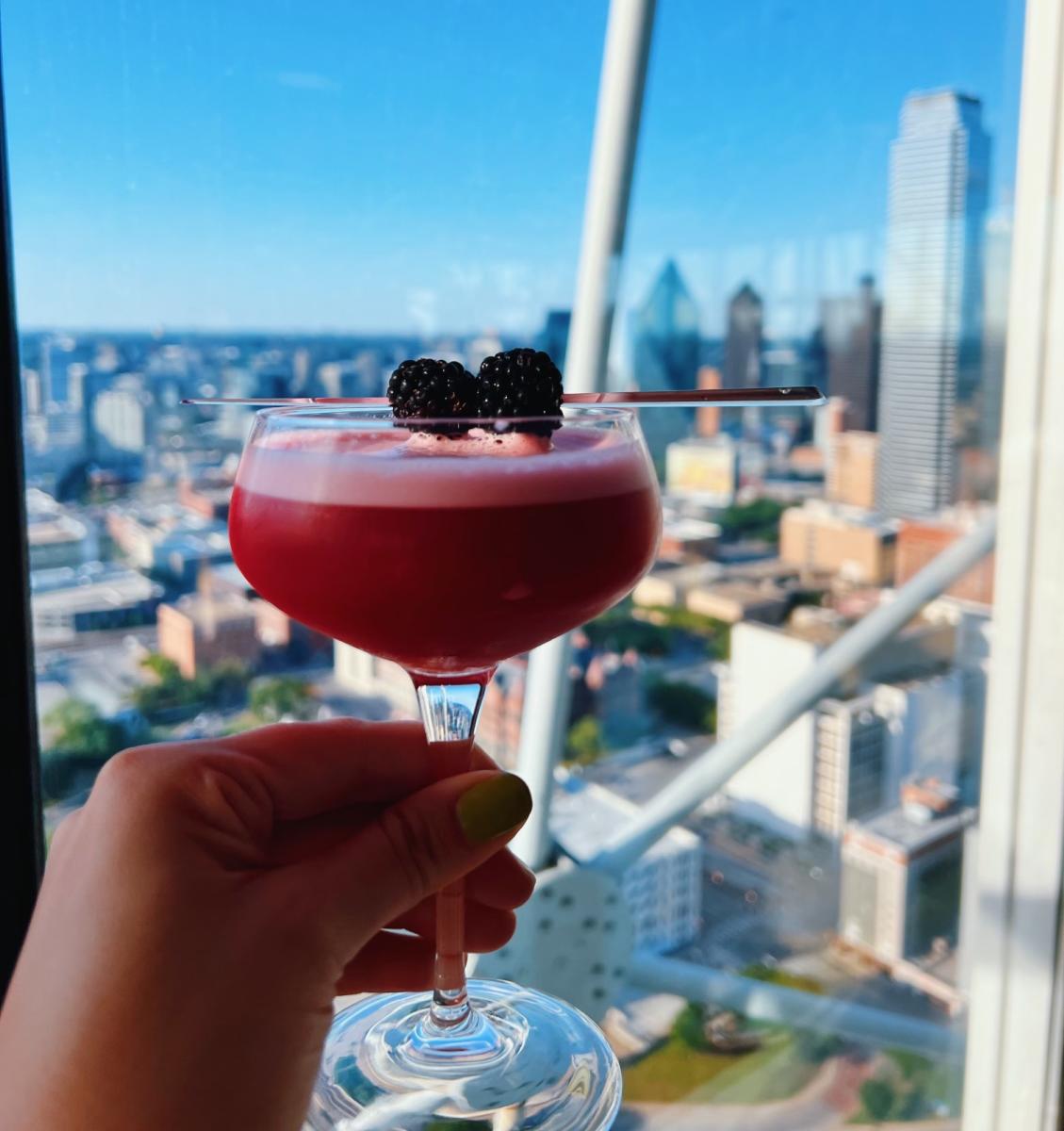 ABOUT THE RESTAURANT SPACE
If unfamiliar, up in the Reunion Tower ball, over 400 feet above the city, is a 360 restaurant space that was occupied by Five Sixty by Wolfgang Puck for more than a decade. It was known as a staple for visitors and for super special occasions. The restaurant closed early during the pandemic and since then, questions have swirled about what would take the space over.
MENU
Heavily influenced by Texas ranches and farmers and regional producers, so expect a lot of steak and meat. In addition, a lot of seafood including fresh fish flown in from Japan, and there will be a lot of plant-based options. The cherry on top? A dessert bar with cotton candy! The specific menu has yet to be released so stay tuned on dishes and pricing.
Reservations are already open and we wish we had better news to report on this front but according to D Magazine, there are already ten thousand reservations. They book 90 days out so remember to check every morning!
ROTATING SPACE
PS one of the biggest changes that the internet is divided on: the rotational aspect of the restaurant. It's now sedentary but if you do miss the rotating piece that much, the floor below still does rotate and offers the ability to rent out for events, from corporate to weddings.