We took a trip to Head & Heart to relax and get cracked and it was everything! Their team of experts are so knowledgeable and amazing, plus their new studio is beyond stunning!
Updated September 2023
---
Say hello to Head & Heart and Dallas' newest chiropractor, Dr. Leu! Their talented team is ready to help you handle stress better and live a higher quality of life one adjustment at a time! Dr. Leu utilizes the OTZ technique to evaluate the relationship between the skull and spine! He begins by taking X-rays of your skull and spine which allows him to know exactly what's going on which means no guessing and immediate relief!

This technique is one of the most advanced chiropractic treatments today. Last but not least, after X-rays, Dr. Leu will thoroughly go over all of your results with you and use cutting-edge adjustment techniques that yield amazing results and super satisfying pops and cracks!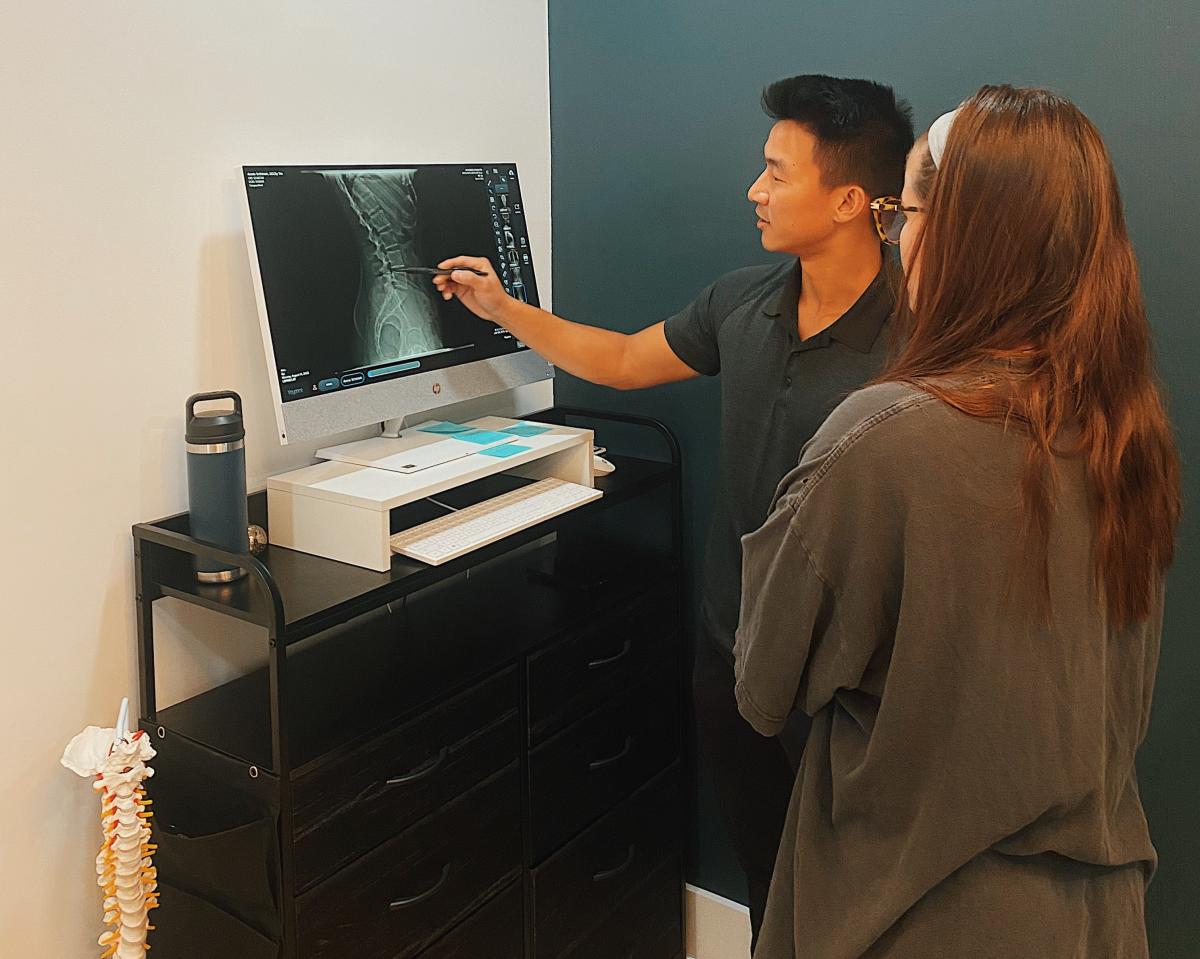 WHO THEY HELP
👶🏼 Children & Babies - Calling all moms! Adjustments at a young age are a great way to promote healthy development and reduce irritability and colic!
🚨 High-Stress Individuals - Emotional, physical, and traumatic stress play a role in the body, and chiropractic care can help regulate your stress levels!
⚠️ Accident Cases- Restore function and decrease pain caused by accidents!
🏈 Athletes - Improves strength, balance, coordination, muscle activation, and range-of-motion + decrease recovery time!
💻 Sedentary Individuals - Attention desk workers! Spinal adjustments allow the joints in your body to move seamlessly!

DISCOUNT CODE
We have teamed up with Head & Heart to offer you 10% off your next visit when you mention Dallasites at checkout!
TAKE A TOUR