Juneteenth is the national celebration commemorating the end of slavery in the United States! The celebration stems from a proclamation read on June 19th, 1865 in Galveston, which ordered the freedom of more than 250,000 enslaved people in Texas. Dallas has many ties to the holiday -- the city is home to the original Juneteenth document, along with one of the largest Freedman Cemeteries in the nation! Check out all the ways to celebrate and commemorate Juneteenth around DFW!
Updated June 2023
---
Learn about the Soul of Dallas and its Juneteenth connections through a food and history tour! The tour begins at the African American Museum of Dallas at 10am. On your bus ride, enjoy complimentary mimosas and celebratory Juneteenth-inspired cocktails while you hear stories about the sites you'll visit! Stops include a tour and lunch at a 19th-century Black-owned farm, a private viewing of the Juneteenth document, and a tour of Dallas' Freedman's Town! Tickets are $75.
Fair Park | Directions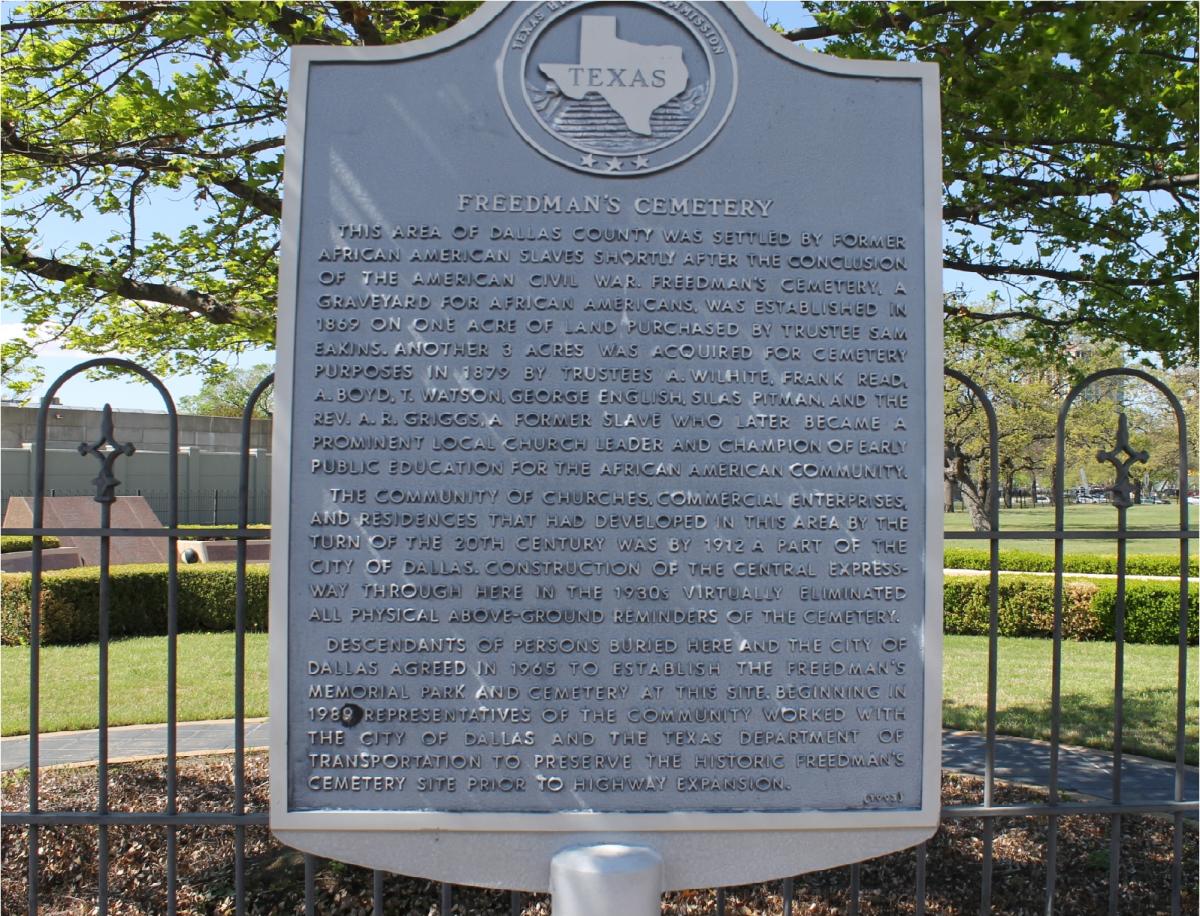 Image courtesy of Dallas Parks & Recreation
Take a tour of the historic Freedman's Cemetery, followed by a walk around the gorgeous West Village! The free tour begins at Sip Stir Coffee House at 9am, taking visitors through one of the most significant memorials of Juneteenth in Dallas. Freedman's Cemetery was established in 1861 as a burial ground for Dallas' early African-American population, and the surrounding area was the social, cultural, and economic center of black life in Dallas for many years. Today, Dallasites can visit and commemorate those significant contributions to the city!
West Village | Directions
Celebrate Juneteenth and Father's Day all weekend long at the Dallas Arboretum! The garden will honors and pays tribute to Juneteenth, plus several other Great Contributors from history. Special events include a Classic Chassis Car Club Vintage car show, a new Quilters Guild of Dallas exhibit, a glove encounter bird show, live music, a pop-up vendor market, and more! The Arboretum is open from 9am to 5pm each day, with admission prices ranging from $10 to $16.
White Rock | Directions
Bring the whole family to the J. Erik Jonsson Central Library for a day of activities for all ages! Enjoy seminars like a Tenth Street and The Bottom Dallas History Talk with Donald Payton, live music from Musician Stanley Glenn, a performance of "A Free Man Cries for the Future:", and even crafts like DIY Juneteenth Buttons for kids! All programming is free, and times vary so check the library schedule before you go!
Downtown | Directions
Come to the Park for the United States' second independence day as we acknowledge and celebrate the emancipation of the African-American enslaved. Old City Park be hosting this celebration with music, shaved ice, and Black History through tours, talks, and film!
Cedars | Directions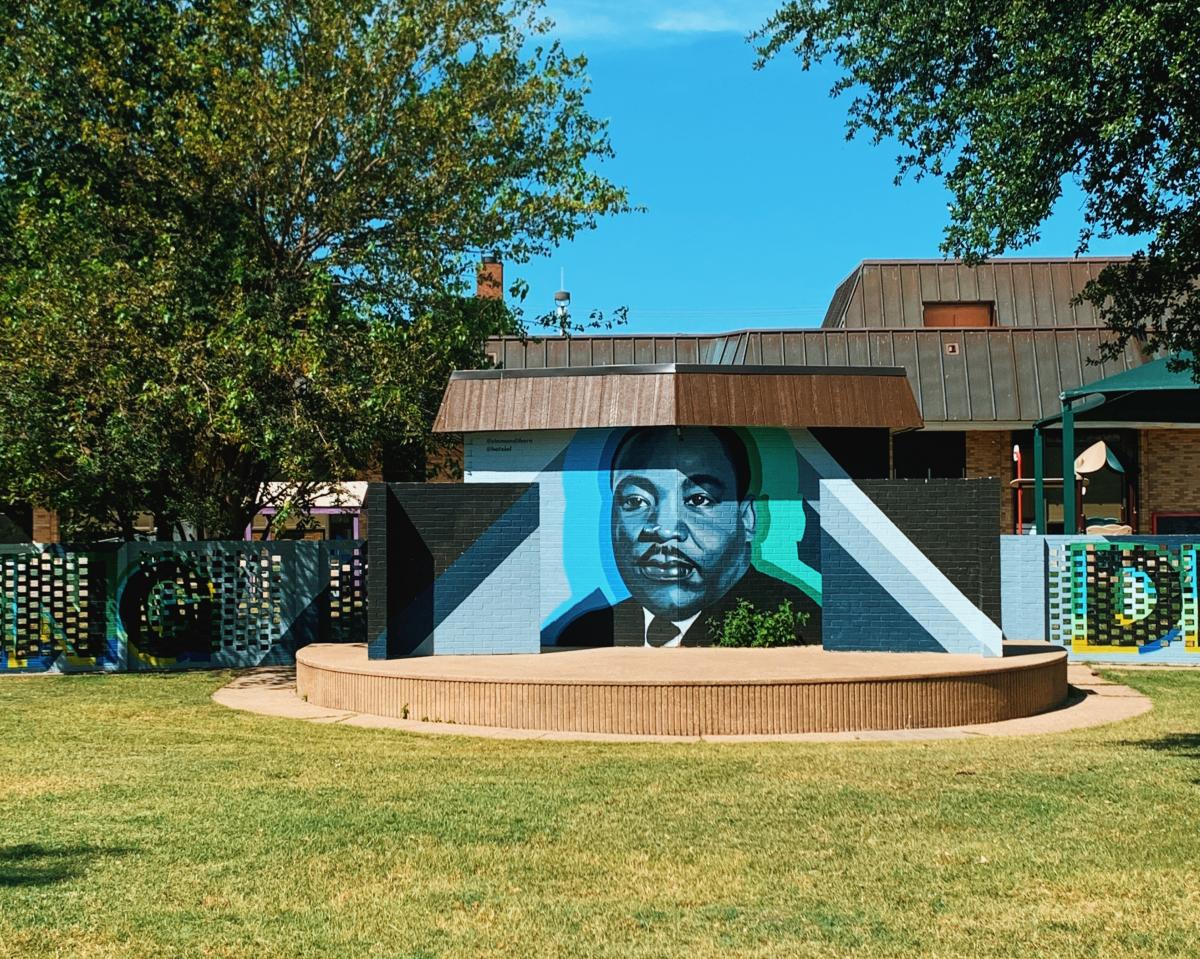 The Martin Luther King Jr. Community Center is hosting a wellness walk and free festival for families! The 4k walk kicks off at 9:30am, followed by an Unveiling and Dedication Ceremony at 11am! The ceremony will honor a new historical marker dedicated by SMU, plus a mural created by The Walls Project. Families can enjoy live entertainment, local vendors, and fun activities to honor Juneteenth!
Fair Park | Directions
Head to the Topo Chico Hard Seltzer Stage & Lawn at Grandscape for a free festival from 6pm to 9pm! The celebration includes live music performances, small business pop-ups, and eats and drinks available for purchase. Bring your family, your lawn chairs and blankets, and get ready for a great evening on the lawn!
The Colony | Directions
For Oak Cliff's 3rd Annual Juneteenth Festival and Farmers Market has a little bit of fun for everyone! The free celebration from 11am to 2pm, features delicious soul food and snow cones, a live DJ, games of spades and dominoes, and even voter registration. Plus, kids can enjoy tons of activities including bounce houses, water slides, face painting, and workshops from Illuminate STEM!
Oak Cliff | Directions
Stop by the J. Erik Jonsson Central Library from 1:45pm to 3pm and decorate a remembrance stone! The stones are created in honor of the community members who shaped the history of the Tenth Street Historic District Freedman's Town neighborhood. This event is free!
Downtown | Directions
Head to Lofty Spaces for a Juneteenth celebration full of food, music, performances, local vendors, scholarship giveaways, and more! Doors open at 11am and the festival runs until 4pm, and you can catch the live performers throughout the day. Get your tickets now -- the first 100 are free! After the first 100, tickets are $5 per person. They are also accepting scholarship donations, which will go toward two $1000 awards to a high school student and a college student. 
Cedars | Directions
Deep Ellum is hosting its first-ever Juneteenth event, which will be an all-day celebration of Black music and culture! The free and family-friendly festival will take place on Main Street from noon to 6pm. Enjoy over 25 Black-owned business vendors, live performances, a special Black History art exhibit that will be open to the public, and more!
Deep Ellum | Directions
Join the Golf Club of Dallas for a golf tournament that raises awareness and funds for area Black-owned businesses in the community! Participants can register to play as a single player for $155, or as a group of four for $600. A portion of ticket proceeds will be donated to the Dallas Black Chamber of Commerce, which supports the creation, growth, and general welfare of Black-owned businesses and organizations across North Texas! Not only does your ticket help a great cause, it also includes perks like breakfast, happy hour, a signature polo and golf towel, a swag bag, prizes, and more! Doors open at 8am.
South Dallas | Directions
AT&T Discovery District is celebrating Black Music Month the first three Mondays in June, with their final concert happening on Juneteenth! Enjoy an outdoor concert all about Black music and culture starting at 6pm. Plus, there will be delicious food and drink vendors on site, so make sure you grab a bite to eat or something to sip on while you groove!
Downtown | Directions
The Dallas Historical Society is celebrating their 100-year anniversary with a special exhibition at the Hall of State! The exhibit includes General Order Number 3, also known as the official Juneteenth document. Check it out in celebration of the holiday, along with tons of other great displays from Dallas history!
Fair Park | Directions