Featuring stunning lake views, fantastic food, and rich history, Chicago is one of our favorite places to visit! It's an easy flight away from DFW Airport, and we've teamed up with them to help make your travels even easier. Explore our guide to the Windy City below and start planning your trip!
Updated June 2023
---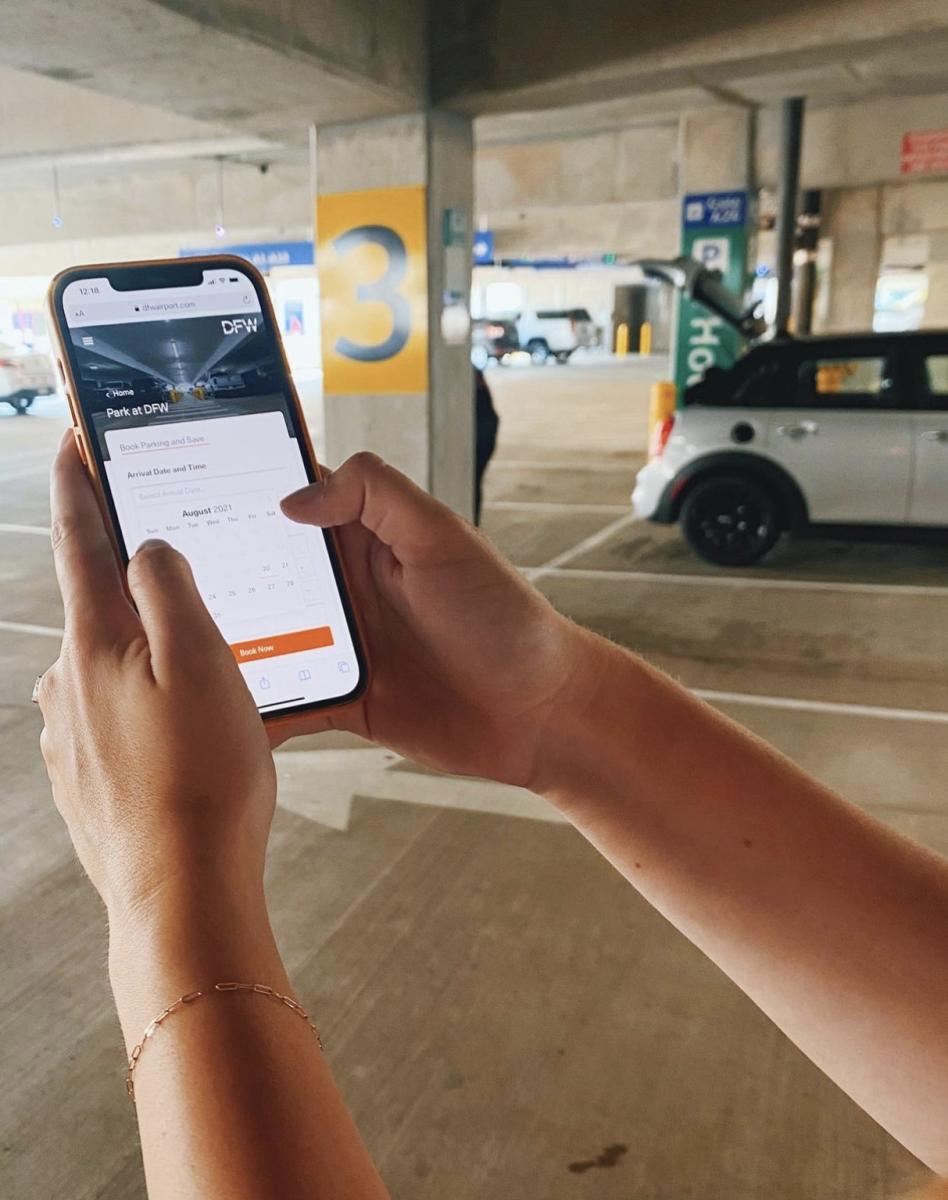 Make traveling a breeze by prepaying for your parking at DFW! The further in advance, you book your parking, the more you will save per night. Some people have even saved over 50% by paying in advance. So go to www.dfwairport.com/park to book your parking for your next travel adventure! 
WHERE TO STAY
This historic landmark turned classy boutique hotel has been around since 1863! Formerly an athletic club, this swanky spot was the site of many big wig business deals and a fave of Chicago's elite. Today, you'll find the same old-school glam, plus a stunning rooftop restaurant, Cindy's, an upscale brunch spot, Cherry Circle Room, and several more luxurious restaurants!
 
Immerse yourself in the futuristic realm of Hotel EMC2, where science and art combine to provide a unique boutique hotel experience! This stay is as relaxing as it is unique, with two robots on staff that deliver extra towels to your room! The science theme is found in every detail – each room even has an old-fashioned phonograph that you can put your phone in and use as a speaker.
 
If you're traveling on a budget but still want all the chic Chicago vibes, stay at this boutique hotel meets hostel! They offer tons of tons of different rooms ranging from shared rooms to private suites and penthouses, so there's something for every traveler. The location is unbeatable too, nestled in the bustling River North District right next to the Magnificent Mile!
 
If you're going on a girls trip, Hoxton is the place to stay! Check into this boutique hotel for all the bohemian vibes, three upscale restaurants, and a stunning rooftop pool with skyline views! Snap a few Instagram pics while you soak up the sun, surrounded by pink tiles, and green cabanas. You may never want to leave this urban oasis, but if you do, the creative Fulton Market District is an amazing neighborhood to explore!
 
THINGS TO DO
A cultural gem in the heart of Downtown, the Art Institute of Chicago is a must-see for visitors! Explore over ten exhibitions, permanent and temporary, ranging from Van Gogh to Ancient Egypt. They're open Thursday through Monday, so make your plans to visit on a weekend!
Possibly the most iconic spot in Chicago, Cloud Gate (aka "The Bean") is located in Millennium Park Downtown! The 33-foot-tall sculpture was designed by Anish Kapoor, made from 168 massive stainless-steel plates fused together. Stop by and wave at your reflection, and don't forget to take all the photos!
Discover the wonders of the world at the massive Field Museum, located in Chicago's Museum Campus on the Lake Michigan shoreline. Learn all about natural history plus how humans fit into it, from ancient artifacts to groundbreaking scientific discoveries. Don't forget to say hi to Sue, the famous t-rex skeleton on display!
Explore and unwind in a natural oasis next to the bustling city! The 184-acre park features a swimming pool, landscape art, a fishing lagoon, athletic fields & tennis courts. It's the 3rd largest garden under glass in the world, which means you can visit year-round – even during the cold Chicago winters!
 
See the stunning skyline from the water! Choose from multiple companies offering sightseeing cruises from Navy Pier, with options like architecture tours and thrill rides, plus brunch, lunch, and dinner cruises. You can also get around the city via water taxis, an easy and fun way to get around while seeing the sights at the same time!
Stroll along the premier place for shopping, spanning along Michigan Avenue! You'll find over 450 retailers ranging from upscale designers to one-of-a-kind boutiques. You can truly shop til you drop, but if you need a break, there are tons of hotels, restaurants and landmarks along the mile!
 
Not just home to the famous bean, this public park is full of art from each of the city's 77 neighborhoods! Explore dozens of gardens, plus Boeing Galleries and exhibitions. Centrally located, you can cross the BP Bridge between Millennium Park and Maggie Daley Park, or the Nichols Bridgeway between Millennium Park and Art Institute of Chicago!
A must-do when visiting Chi-town, this 3,300-foot-long pier on the shoreline of Lake Michigan has tons of fun for all ages! Ride the ferris wheel to take in waterfront views, shop for souvenirs, and enjoy classic local bites. If you visit during the summer, you can catch nightly fireworks at 10pm!
Not for the faint of heart (or afraid of heights), Skydeck offers views from 1,353 feet above the city! Take an elevator up to the 103rd floor of the Willis Tower, which is the tallest building in Chicago. At the top, step onto a glass overhang to take in views of 4 states from one spot! Just don't look down…or do, if you're brave enough!
A Chicago icon since 1914, Wrigley Field is home to the beloved Chicago Cubs! Catch an MLB game at this historic baseball stadium, and indulge in ballpark bites like Garretts Popcorn and Chicago dogs.
Journey to the 94th floor of the John Hancock Building for a dose of adrenaline and amazing views! The TILT thrill ride leans you at an angle on a glass window for downward-facing views of the city. After you experience the ride and get your photos, calm your nerves at the CloudBar which serves craft cocktails with a view!
WHERE TO EAT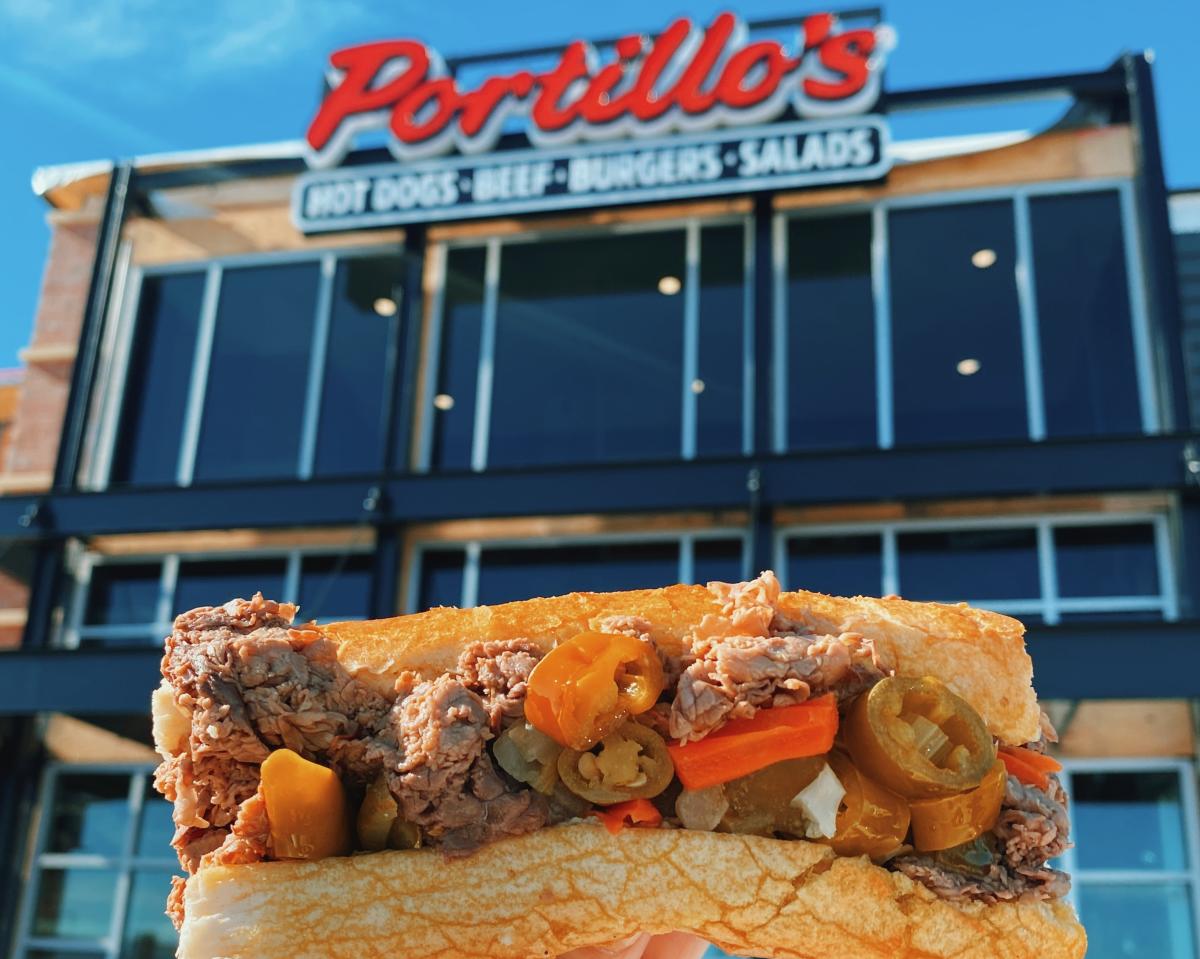 Grab one of Chicago's iconic sandwiches at one of the city's most iconic spots! A staple for years, Al's has been serving classic Italian beef since 1938. The menu here is simple, offering just Italian beef, hot dogs, and fries.
Nothing beats brunch on the river! This stunning boho spot is full of flowers, sparkling chandeliers, and all the girly vibes. Enjoy Mediterranean dishes and unique cocktails on the open-air patio, perfect for a sunny day!
This iconic beer hall has been serving German cuisine since 1898! Featuring wood paneling, huge booths, and classic European architecture, The Berghoff is perfect for a cozy dinner during the cooler months. We recommend the perogies, cheese curds, and bratwurst sandwich which comes on a pretzel roll. Wash it all down with a giant beer! 
Step inside this hidden gem for lavish decor, handmade pastas, and cold martinis! 
A Chicago tradition since 1949, this iconic popcorn brand serves caramel and cheese flavors that are out of this world! Our pro tip? Try them mixed in a giant tin!
According to Chicagoans, this is the best spot for deep dish pizza! Each pie comes layered with tons of cheese, thick sauce, and all the toppings. You'll definitely need a fork and knife for this one!
 
Portillo's got its start back in 1963 when Dick Portillo opened a hot dog stand in Villa Park, IL, called "The Dog House." Since then, Portillo's has become a brand synonymous with Chicago, most known for their famous Chicago-style hot dogs and Italian beef sandwiches!
This funky spot serves classic Southern comfort foods, with an upscale twist! The James Beard nominated chef is known especially for his seafood dishes. Their Shrimp and Crawfish are a fan favorite!
 
WHERE TO DRINK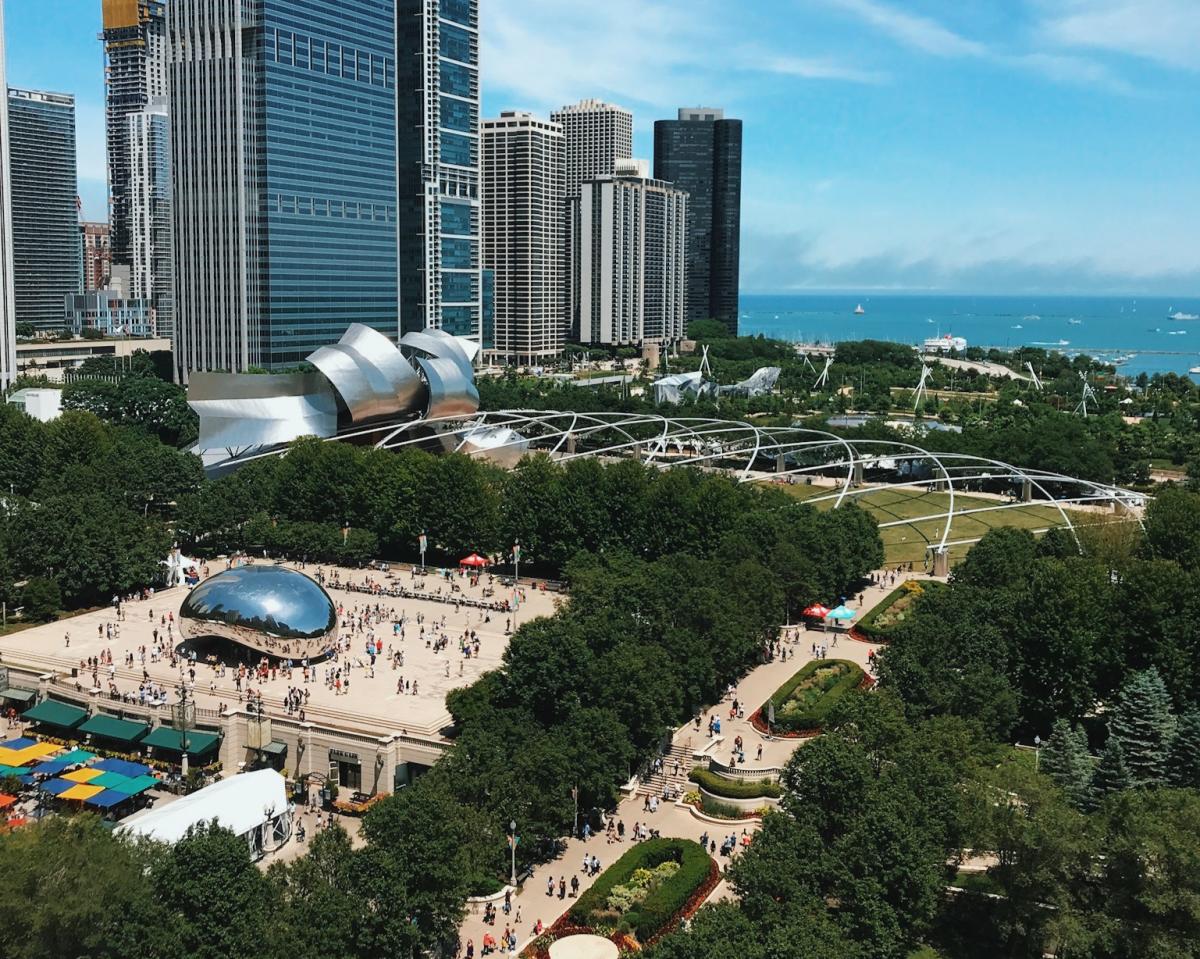 This stunning rooftop is located on the top of the iconic Chicago Athletic Assosiation downtown! You'll find great views of Lake Michigan and Millenium Park, along with a menu of light American dishes and refreshing cocktails. (Pictured)
This original Prohibition speakeasy is located underneath Green Door Tavern which was built in the late 1800s! Their cocktail menu changes nightly and is presented on tarot cards. Bartenders draw a few cards each night from a deck of 40 and those are the menu! They also offer nightly performances like jugglers, dancers, and more.
This no-frills bar has live music nightly, and has been a staple for years. Legend has it this spot even had some mob connections in the past -- Al Capone came here! Be sure to get there early, don't order anything too fancy, and hit the ATM before -- this bar is CASH ONLY!
 
This famous speakeasy is located below the bustling streets of River North, with a retro tiki theme and craft cocktails! The drinks are over the top and Instagrammable, most made with rum. Check out their super cute merch like tiki glasses too! Definitely book a reservation, especially if you want to check out the speakeasy inside the speakeasy, called The Bamboo Room.
Try dozens of craft beers at the brewpub in Logan Square, or head a little bit North to tour the 90,000-square-foot brewery!
 
Step back in time and drink like an Italian mobster! This stunning old-world tavern serves beer, wine, and a huge menu of pasta dishes.
---
YOU MAY ALSO LIKE