Noted as one of the oldest and most unique cities in Texas, El Paso is rich in history and has a culture of diversity. Enjoy the breathtaking desert scenery and find the true meaning of Tex-Mex when you visit El Paso!
Updated June 2022
---
to do

Photo courtesy of TWPD
This sacred desert sanctuary was a common travel site for native Americans to collect rainwater that collected in the natural basins of the park. Although the pools are mostly dry today, the park is now a landmark where you can discover indigenous artwork on the natural landforms! The state park offers several activities such as guided and self-guided tours, hiking, camping, rock climbing and more!
Completed by one man over several decades, this landmark is a house which is decorated with intricate cement pieces that create an elaborate shrine! The building was sculpted by Rufino Loya, who promised he would create something beautiful for his wife. He began construction in 1973, and completed it 25 years later! Today you can visit this beautiful house, and if you are lucky you may meet Rufino himself.
Only 10 minutes from downtown El Paso you can discover dinosaur tracks that are millions of years old! The Sunland Park center provides tours along the mountain range to discover the fossils, and also provides curated tours on subjects ranging from modern wildlife to geology and more. Explore and discover the site of an ancient dinosaur beach hidden in the arid desert.
This beautiful, intricate Bhutanese center was built to honor Bhutanese presence in El Paso, and to provide a space for their culture to shine. The building is one of the most beautiful works of art in El Paso, and is also a space for community gathering and celebration of the rich history and culture of Bhutan.
Considered the largest art museum in the city, the El Paso Museum of Art hosts a range of artists from multiple time periods, as well as contemporary pieces. Enjoy public access exhibits, featured exhibits, and even seasonal events!
This state park is only 15 minutes from El Paso, and offers wilderness experiences such as hiking, biking, camping, rock climbing, and more! The Franklin Mountains are the perfect way to get away from the city for a day trip or overnight. Note that there are no guided tours, guided rock climbing, or guided biking in the park-- you must bring your own equipment and come prepared and experienced in these activities.
The Old Ylsleta mission is a historical Catholic Church built in the 17th century. Since its construction it has been a hub of cultural immersion between Texan settlers, Mexican settlers, and the indigenous populations of the region. Today you can visit the church, participate in its weekly services, or walk the mission trail-- a nine mile historical trail which walks you through three historical missions.
El Paso is home to the historic Plaza Theatre, which has hosted live performances since 1930. Step back in time and indulge in performances such as musicals, orchestras, plays, comedy shows and much more! This theatre is a great place to take the whole family.
Despite its home in an arid desert city, this rose garden is known internationally as one of the most beautiful and diverse rose gardens in the world. The garden hosts over 300 different varieties of roses, as well as a koi pond, waterfall, and plaza. This is truly an oasis and is a great way to unwind during your day!
This beautiful adobe home was home to the Magoffin family for over 100 years. This family was a crucial part of El Paso's history, as they facilitated relations between the United States and Mexico, contributed to American settlement and military service, and spearheaded trade along the Santa Fe Chihuahua Trail. Today you can explore the beautiful home in restored condition.
The Centennial Museum is the oldest museum in El Paso. This museum focuses on the entire Chihuahuan desert region, noted as the largest desert in North America. The museum covers the natural and cultural history of the region, and has a selection of rotating exhibits. The museum is also home to the Chihuahuan Desert Garden, which is a fully restored native desert garden with over 800 species!
This museum showcases over 14,000 years of history of El Paso, Northern Mexico, and the greater Southwest. Although they emphasize natural history and archaeology, they also discuss cultural history of the indigenous populations of the region.
to stay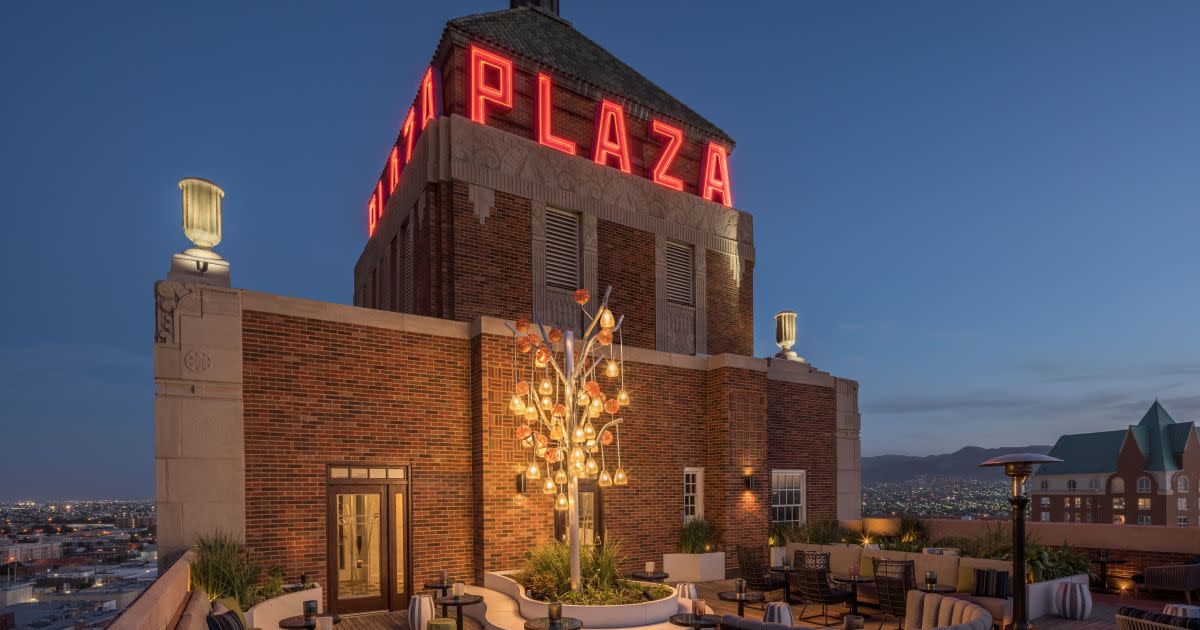 Image via Plaza Hotel Pioneer Park
Enjoy a luxury stay at this unique historical hotel located right in downtown El Paso! The hotel has fully restored historical architecture, and modernized furniture and full modern amenities. This is the perfect place to call home while you explore the rich culture of the city!
This hotel has gorgeous mid-century architecture that nod to the cities rich history of Mexican and American heritage, as well as full contemporary interiors for a modern feel. The hotel is located in downtown and includes special amenities such as locally grown and roasted coffee, an outdoor pool and floor to ceiling windows!
This luxurious stay is inspired by the high end art community; it is modern, sleek, and filled with minimal yet expressive decor. Enjoy the exclusive spa and boutique, luxury amenities and original artwork on the walls.
Looking for something upscale? This four star hotel is a historical landmark in El Paso, and is equipped with the finest luxuries the city has to offer. The hotel also includes a selection of restaurants, bars, and coffee shops.
This modern, sleek hotel is a great way to get all the contemporary amenities you need at an affordable price. The hotel is also located in city center, and makes it easy to explore the downtown area. The hotel also includes a coffee shop for your morning brew.
Enjoy a unique stay and meet other travelers at this amazing hotel! Built in 1922, the hotel is outfitted with historical architecture and decor, and makes you feel as if you've stepped back in time. This hotel offers both private rooms and budget shared hostel rooms-- which makes it the perfect affordable option for the solo traveler or anyone on a budget.
to eat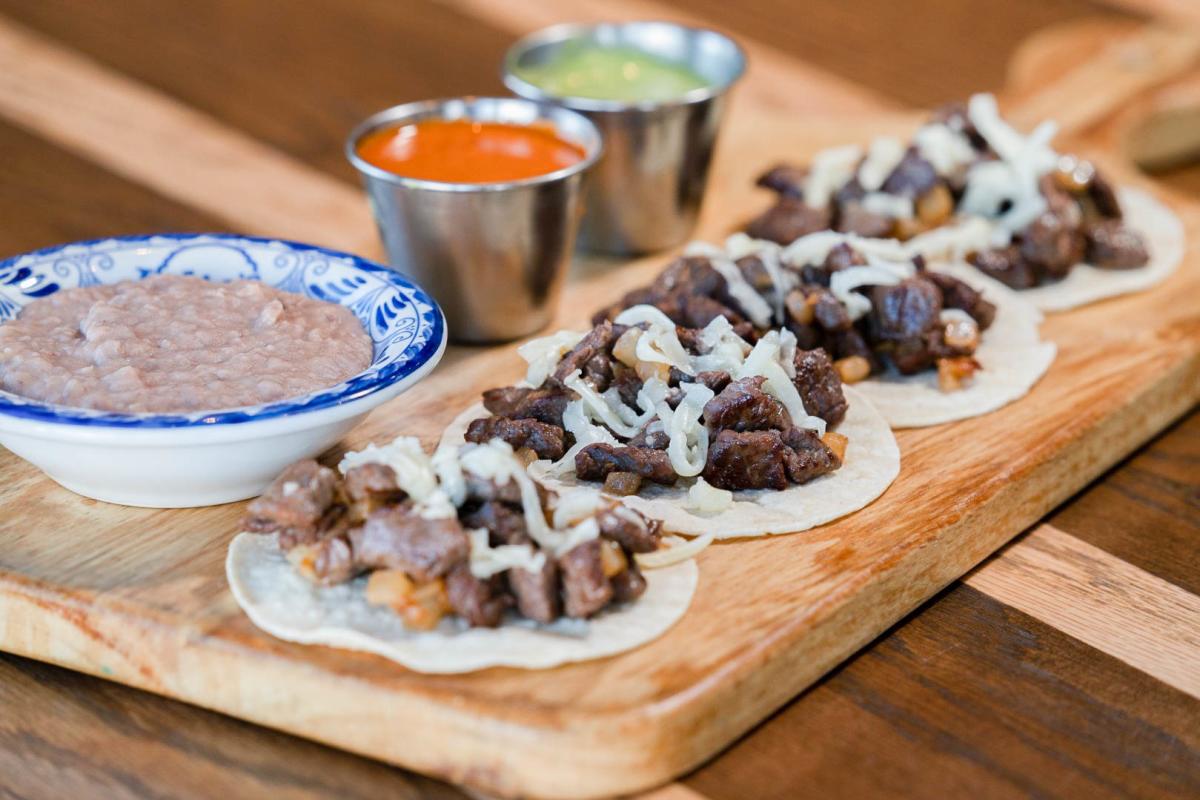 Image courtesy of Julio's Mexican Restaurant
This breakfast, lunch, and dinner spot originally served president Taft nearly a century ago. Today it serves delicious, upscale cuisine thats rooted in El Paso staples such as Mexican and Tex-Mex cuisine.
Known as the old place by the graveyard to the locals, L&J Cafe serves up delicious and authentic Mexican and Tex-Mex cuisine. The restaurant has been open since 1927, and is a staple in El Paso.
Looking for authentic Mexican cuisine without crossing the border? Kiki's Mexican is noted throughout the city as some of the best Mexican food. They serve up classic staples such as tacos, enchiladas, and fajitas, and more!
This upscale cafe is the perfect way to relax and recharge while out for the day in El Paso. They specialize in gourmet cuisine and coffee, and they host an upscale bar as well. This restaurant is luxurious and while it's on the pricier side, the food is delicious and truly an experience.
Julios Mexican is some of the tastiest in the city! The restaurant serves up authentic Mexican cuisine with fresh ingredients all made from scratch. Here you can taste the long history of Mexican cuisine and innovative new creations that are rooted in the rich cultural history of the city.
Los Bandidos de Carlos and Mickey's is an El Paso staple, and is a great way to enjoy affordable authentic Mexican and Tex-Mex. The restaurant also offers a full bar in the evenings.
This full service restaurant and bar offers many unique selections which feature authentic Mexican ingredients as well as regional Southern food and other American cuisines. They offer brunch and dinner menus, with special orders such as their Chilaquiles, or if you are tired of Mexican they offer other options such as lox benedict or shrimp po'boys.
to drink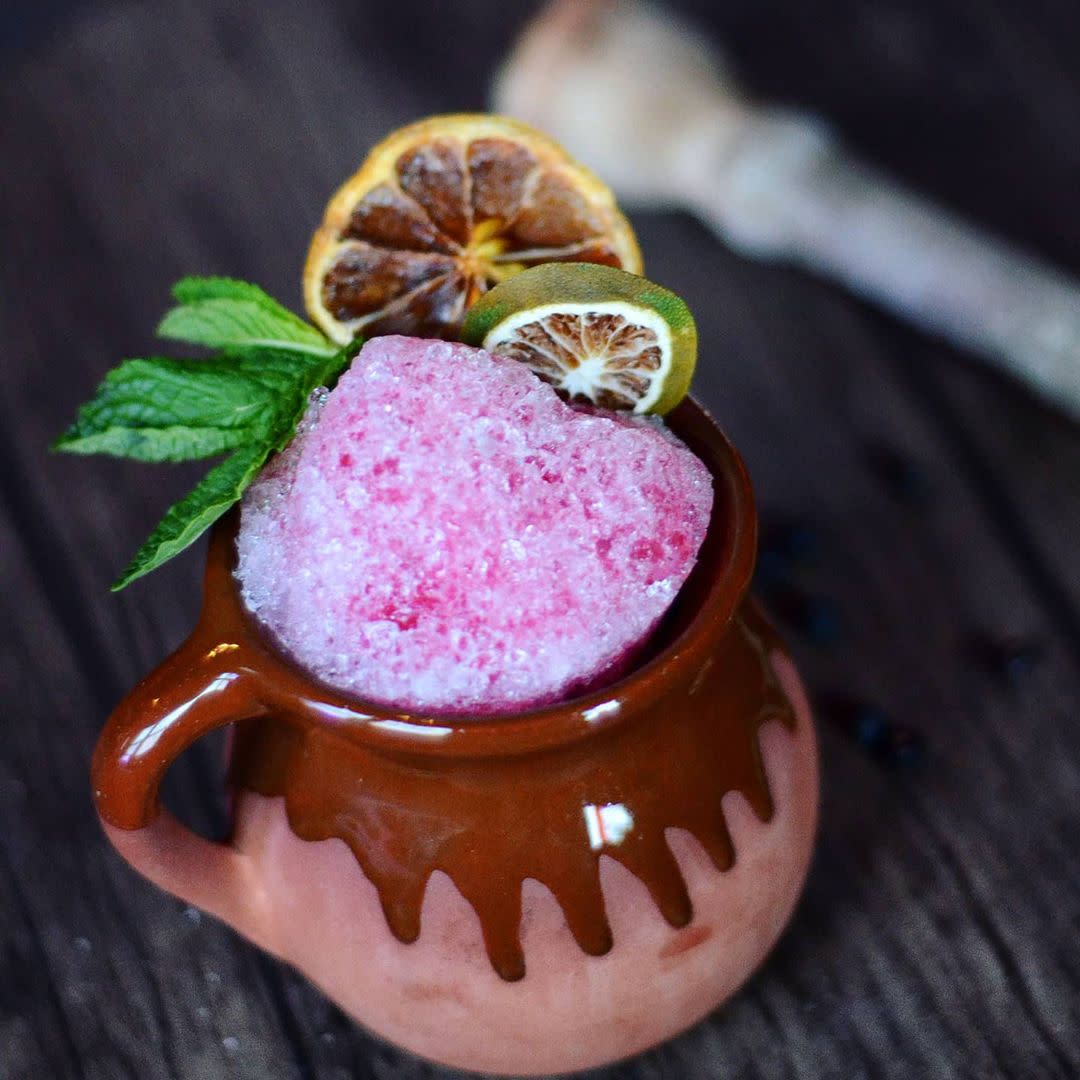 Image Courtesy of El Velvet Elvis
This outdoor patio bar is the perfect way to have some fun in El Paso and experience the local culture. The full bar is dog friendly also hosts events such as adoption days, or dog meetups!
Looking for something chic? Explore this secret speakeasy that outfitted with historical architecture and decor straight out of prohibition! This full bar features a range of local spirits and beers as well-- trying the mezcal is a must!
This special arcade bar offers tons of games and other activities to keep you busy while you sip! They have a range of vintage and modern games to choose from, and they offer group pint night specials!
This beer joint sells local brews at their rustic bar, and they sell their beers by the growler to take home! Enjoy El Paso specials at a very afforable price-- sometimes they charge just one penny per fill!
This cool bar offers live music and unique drinks at a reasonable price! They also offer appetizers and themed night such as goth themed drinks for the goth DJ set! They also make drinks based on traditional El Paso moments in history.
This amazing bar offers unique events such as date nights, movie nights, and game nights! It's the perfect place to meet new people without the stress of small talk. They also offer a gourmet selection of spirits and unique cocktails.
---
YOU MAY ALSO LIKE