If you love Luka Doncic, hidden gems, or traditional German fare, you need to head to Henk's European Deli asap! It's a tried and true favorite of those who know it, and as recent new customers ourselves, we already can't wait to go back!
Updated November 2022
---
This Dutch family-owned establishment has been loved by the Dallas community for nearly 31 years with its authentic Dutch-German Cuisine, sought-after bakery items and international groceries, and deli.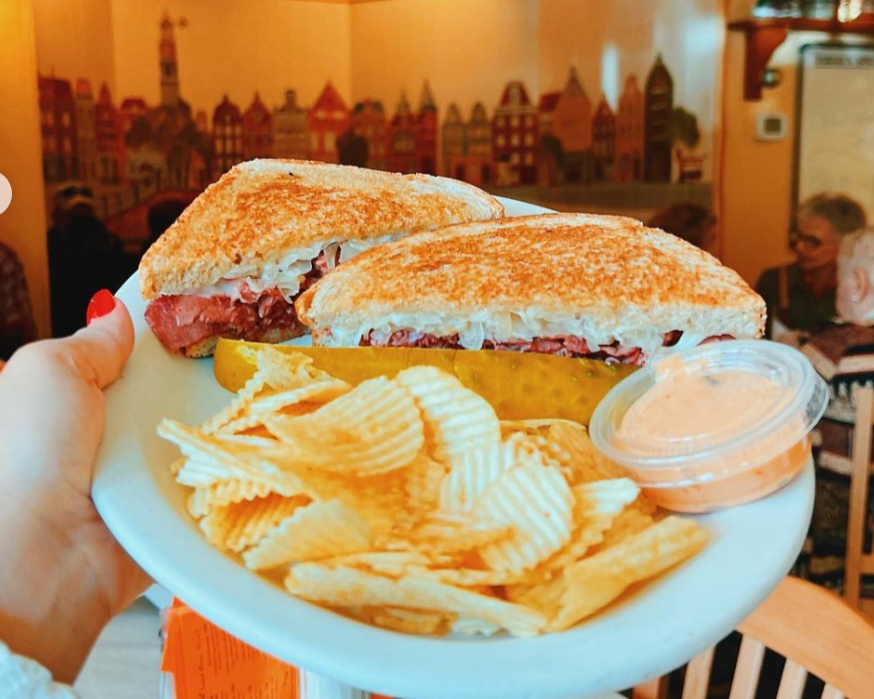 DINING
Open for breakfast, lunch, and dinner, grab a seat in the cozy dining room with murals of Germany adorning the walls. The menu is quite extensive and has simple and authentic items like Dutch breakfast, bratwurst, and chicken schnitzel. We got the European-style Reuben Sandwich, Berner Brat, and Grilled Bratwurst with the warm potato salad and they were all so good (plus paired with a beer of course). While waiting for your meal, count all of the steins lining the dining room (extra points if you find the cut out of Luka Doncic's head!).
BLACK FOREST BAKERY
Tucked inside the cozy restaurant you'll find the beloved bakery serving insanely delicious European-style cakes and other sought-after bakery items. They are most known for their perfectly baked Black Forest cakes, take a slice to go or an entire cake to share! They offer other treats like Cheese Danishes, Apple Strudels & Swiss Madrisa, and let's just say they were some of the most authentic pastries we've had in Dallas. You can also get fresh-baked cookies, croissants, cinnamon rolls, and more.
MARKET & DELI
Shop for internationally curated snacks and home goods, like German-branded coffee, sauces, liquor, tea + other Western European items! Plus check out the deli for sausages, lunch meat, and cheeses.
LOCATION