New year, new menus! One of the most well-known places in Dallas, HG Sply, has rolled out new apps, salads, bowls, and even a cold pressed juice program!
Updated January 2023
---
If you aren't familiar (we won't judge!) HG Sply Co is known for their health-driven, fresh menu with build your own bowls, salads, and veggie sides. With 3 locations in DFW, it's a go-to for lunch or dinner and their rooftops and patios during happy hour are the place to be on any given night!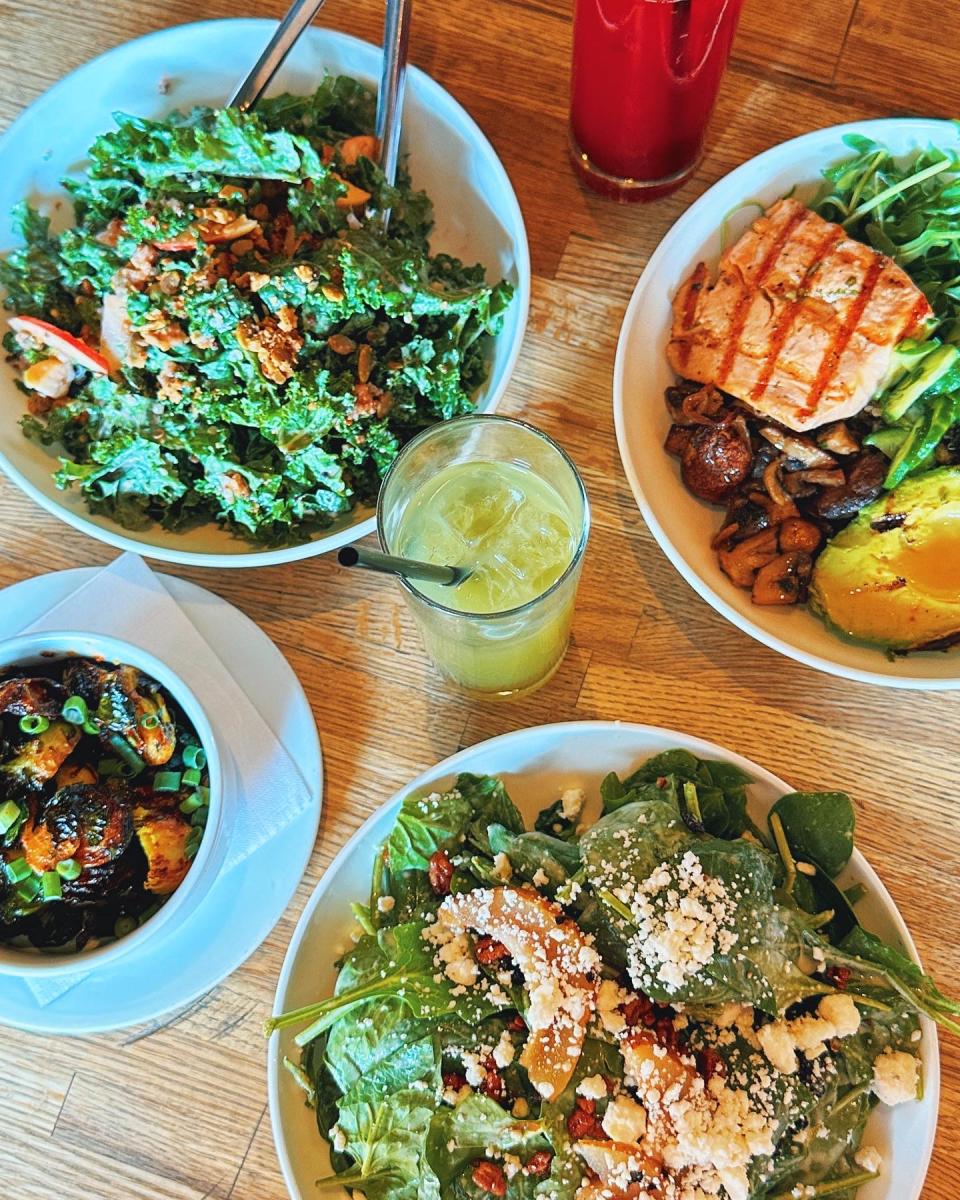 FRESH JUICES
HG is known for their healthy salad and bowl options and now you have healthy drink options! They've released 4 juices all offering different benefits and they're all super refreshing!
🧡Boost Juice: orange, pineapple, pomegranate
💚Wrinkle Free: honeydew, green apple, kale, lime
❤️Starting Line: beet, strawberry, orange
💗Finish Line: watermelon, coconut, lime
NEW APPS + BOWLS
But thats not all! We tried their new apps, salads, and bowls and can attest that everything is so good!
🦪Curry Coconut mussels (delicious!)
🥕Smoky Carrot Hummus (back by popular demand!)
🥗Greens & Grains Salad with apples, granola, and pomegranate vinaigrette
🥗 Spinach Salad with candied pecans, pears, feta, lemon basil vinaigrette
🥑The Forager bowl with mushroom-quinoa pilaf, avocado, sweet potatoe, cucumber mint relish
🦆Duck Confit to add to any bowl
The hummus and spinach salad were our favorite! All new items are now available at all HG locations.
LOWER GREENVILLE LOCATION