Some of the best dumplings and soup noodles in the city have a new, second location! We swung by Hello Dumpling's new, second location at The Hill to sample a little bit of everything and it definitely didn't disappoint. Plus, they have the cutest space with a giant Dumpling sculpture outside!
Updated October 2022
---
Hello Dumpling opened originally in East Dallas on Peavy in 2017, serving up fresh Beijing soul food - it's seriously so good! And their second location came to the Hill in March, located on the interior facing part of The Hill Shopping Center.
The space is light, airy and modern, and food is seriously spectacular and all freshly made! They serve some of our favorite noodles in the city. And one time when there, we met someone who had made the trip all the way from Waco for the dumplings, claiming they were the absolute best!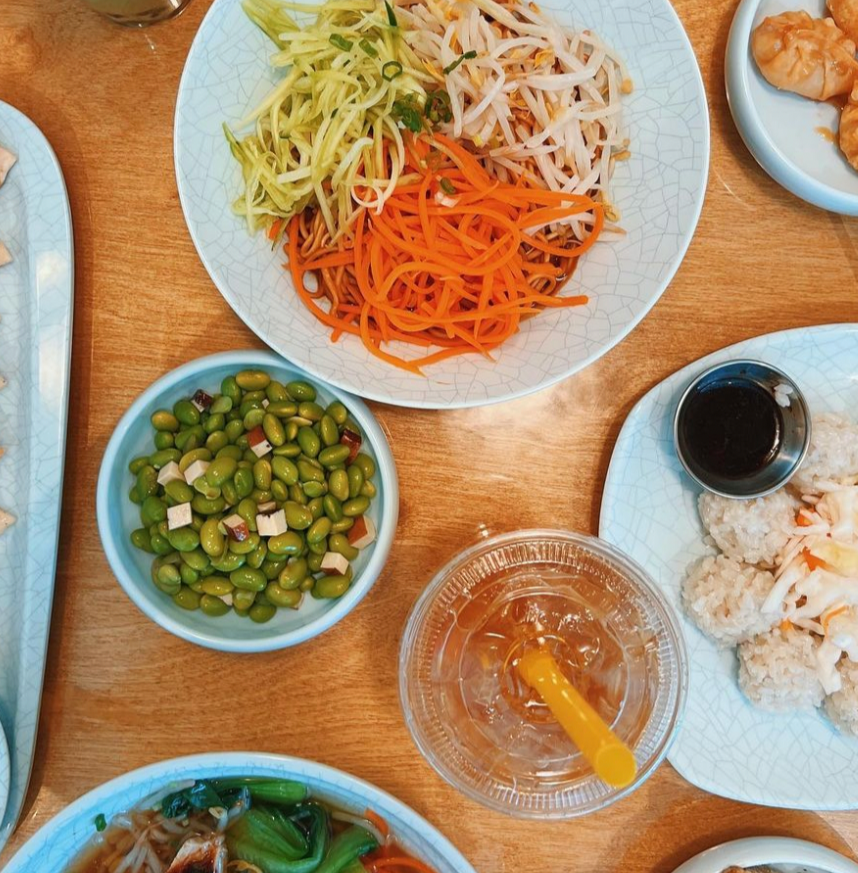 MENU
Start with an order or two (or six) of their dumplings, from pork with Napa cabbage, to chicken with mushrooms to shrimp with zucchini. They're drool worthy! Next, move on to the handmade noodles - the braised beef soup is the fan fave, but there's also to a of vegetarian options too.
Post savory meal, we recommend you try the Apple Dumplings to curb your sweet tooth craving.

BOBA + MORE
Top off your meal with one of the many boba options, including the Matcha Milk Tea (our personal fav!), Jasmine Tea, and Taro Milk Tea! Hello Dumpling also has freshly made lemonade you can enjoy with or without fruit pearls.
 
Send this to your fellow foodies and head to Hello Dumpling's (new location) at The Hill Shopping Center for bites of pure delight! It's ready to be uncovered and added to your next Dallas food destination!
---
you may also like