Holy rooftop pool! The brand new Hotel Swexan, where "Swiss hospitality meets Texan charm," has opened in the heart of Dallas to bring us a stunning place to stay, eat and drink!
Updated August 2023
---
A boutique luxury oasis with 134 rooms, 8 suites, and multiple bars and restaurants, some guest-only, some for the public to enjoy, Hôtel Swexan is a great addition to the Dallas hospitality scene!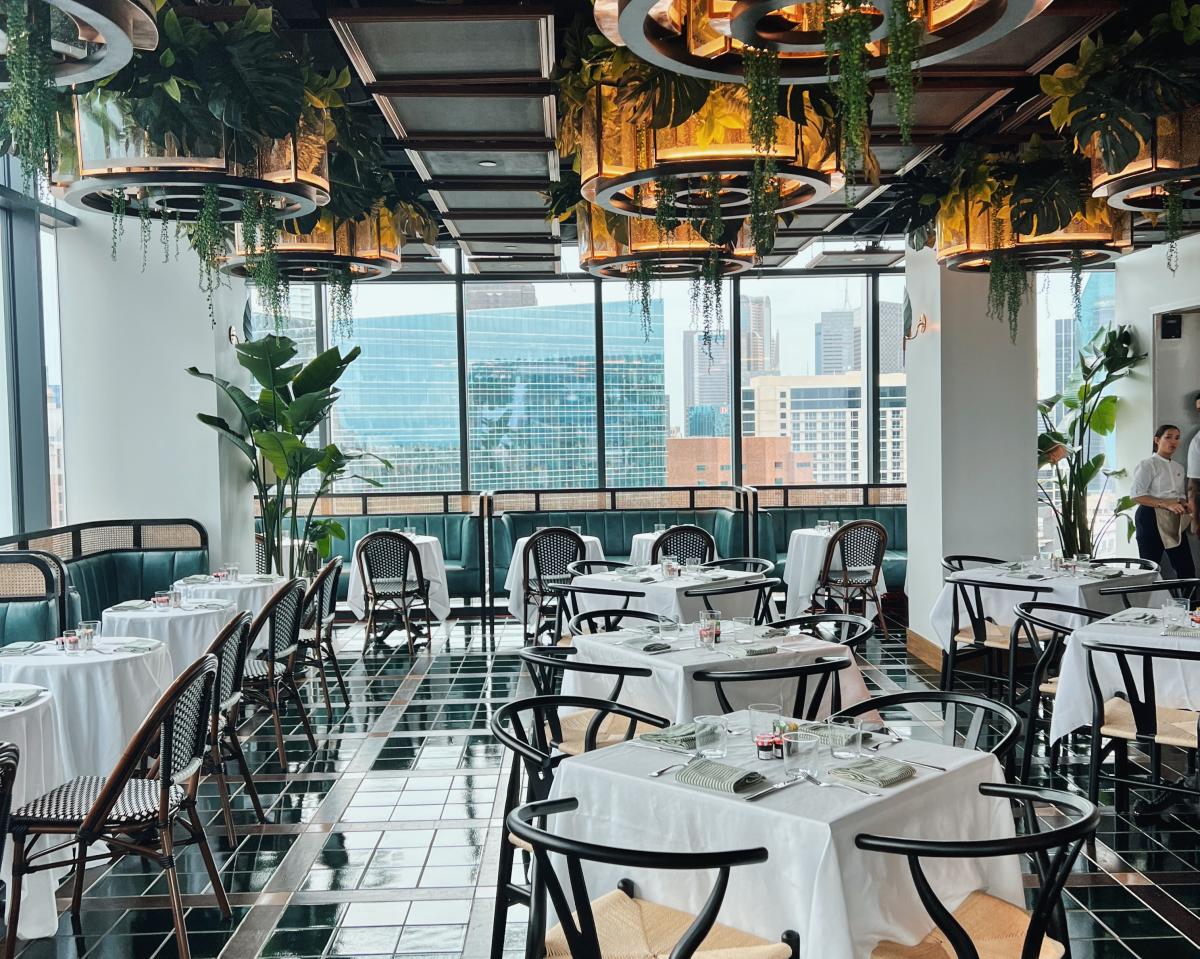 THE NAME
The name comes from the combination of Swiss and Texan - the Harwood District family is from Switzerland originally, but moved to Dallas decades ago before they began bringing their district to life with places that they love from around Europe. And now they are using their two homes as inspiration for the District's first hotel, located right across from Mercat Bistro.
 
SPACES
Head to the rooftop pool, enjoy the sauna or steam room in the world-class gym, sip a martini at Isabelle's or a fruity cocktail with the skyline view in the background at Pomelo's…there's a LOT to do at Hôtel Swexan! We are seriously impressed at the amenities, design, and function, and there are even private spaces to rent out like a ballroom for a romantic wedding or private conference rooms for meeting in style!
 
RESTAURANTS
- Stillwell's: open to the public, you'll find a modern take on a classic steakhouse
- Pomelo: a guest-only Moroccan-inspired cocktail bar next to the pool
- Leonie's: a vibrant greenhouse of space with all-day service for guests
- Isabelle's: start the day here with a pastry basket or end the day here with an espresso martini
 
AND MORE TO COME
That's not all! Babou's will open at the end of the summer as a fun speakeasy bar with an emphasis on dancing! For right now, check out the public restaurants or book a staycation to experience it all!
TAKE A TOUR