We recently stopped by Latina-owned iiCE Fitness to get a sweat in and are officially obsessed! Keep reading to learn more about our experience & how to get an exclusive DALLASITES101 promotion at iiCE!
Updated October 2023
---
The core of iiCE fitness is its unique format, which combines music with synchronized choreography, endurance, and strength. With high technology, bright color-changing lights, and sometimes a live DJ, you'll forget you're even working out! This fusion of cardio, dance, and strength training will leave you feeling iiCEy and pumped up! We had such a blast at Lunes Latinx where the DJ mixed reggaeton and classic Latino hits… it felt like we were in a club! 💃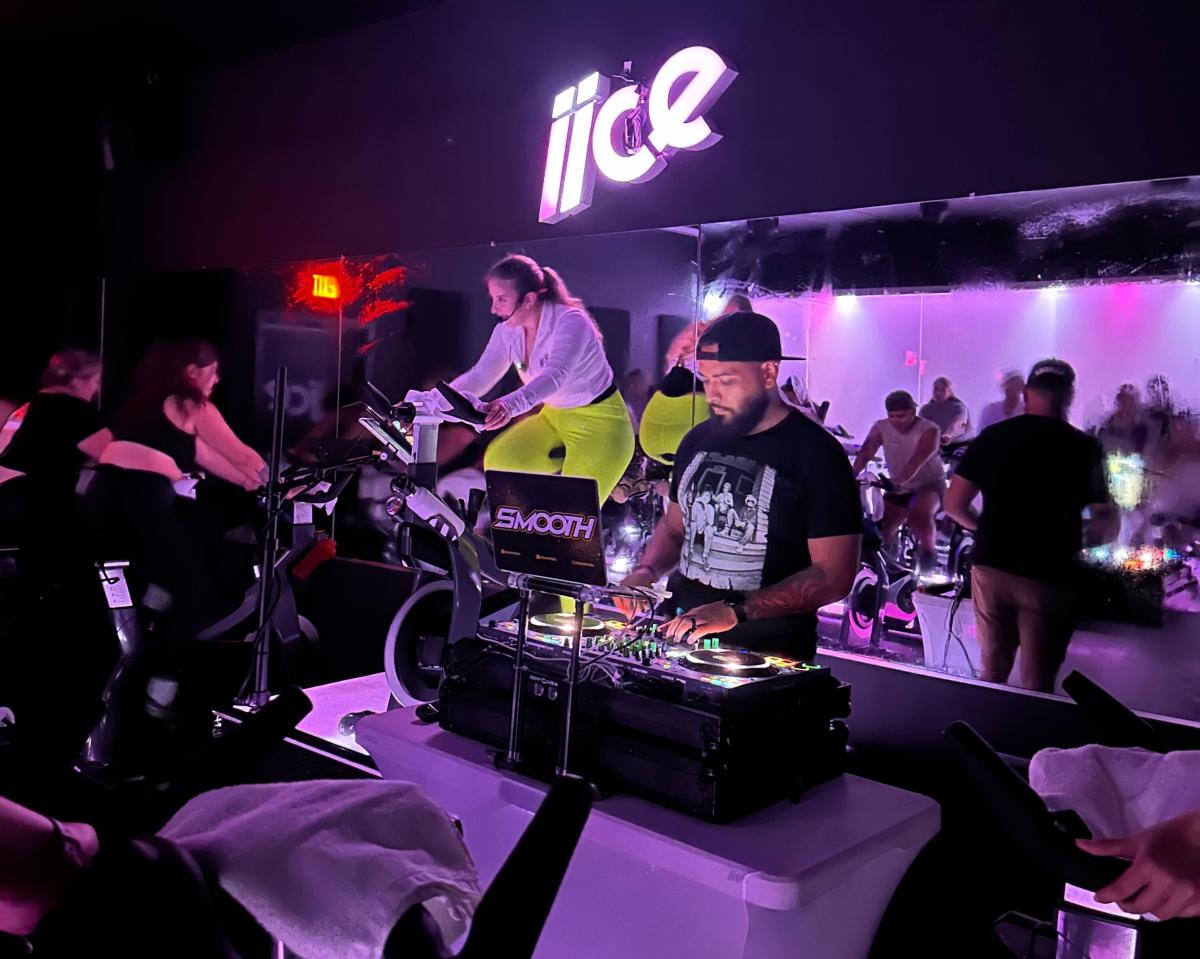 MEMBERSHIP DETAILS
iiCE Fitness is located within I Am Lifted Studio. You can sign up for a cycling class through the I AM LIFTED app, Mindbody, Studio Hop Fit, and Class Pass!
 
BACKGROUND
Founded by visionary & creative force, Marisol Garcia, iiCE Fitness is not your typical fitness studio; it's an electrifying and immersive journey of physical and mental transformation, rooted in community and empowerment. In her 11 years in the cycling industry, she hadn't found a place where she felt she truly belonged. With a full-time job in architecture, a private pilot's license, and a passion for indoor cycling, Marisol took it upon herself to design, build, and open her own studio to fix that! Her commitment to inclusivity & diversity ensures that people from all backgrounds not only feel invited but embraced.

DALLASITES101 PROMO
3 WEEKS UNLIMITED for just $101 available on their website now! Or use promo code DALLASITES101 for 10% off any class pack!
TAKE A TOUR