Whether you have autism, love someone who does, or are looking to support a diverse, accepting and kind community, you're invited to join in as we run to raise awareness and acceptance for Autism on April 8th in Grand Prairie with Autism Speaks North Texas ! 
We will be there ourselves as media sponsors and hope you join us!
Updated March 2023
---
Join the cause by running or walking on April 8th at Lone Star Park and show your support for a kinder world! With your help Autism Speaks can support the needs of people with autism and their families, and fulfill their greater mission!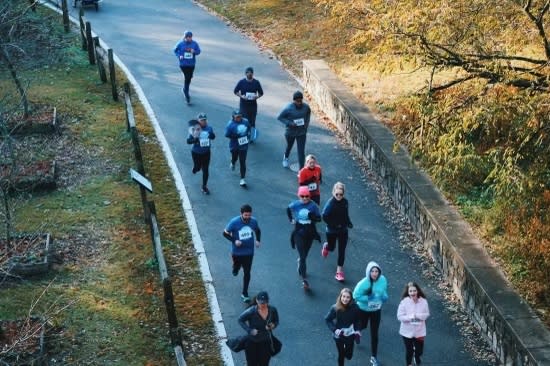 REGISTRATION
Online registration closes at 11:59 pm on April 7th. Prices increase closer to the date of the race, so be sure to register now! 


ENTRY FEES
$20 for 14 and under
$25 through February 24th
$35 February 25th - March 15th
$40 March 16th - April 7th
$45 Race Day
Founded in 2005, Autism Speaks is dedicated to advancing the lives of people on the spectrum through advancing research, increasing global awareness, championing equity-focused innovation, and so much more, all with the larger goal of creating a world in which all people on the spectrum can reach their full potential.

Some of their greatest accomplishments to date are
Championing $4.2B in federal funding for autism since 2007
Successfully advocating or autism insurance in all 50 states
Investing nearly $215M in scientific grants & projects 

P.S. If you can't make it to Grand Prairie on race day, join in the Virtual 5K! 

We can't wait to see you there!
---
YOU MAY ALSO LIKE