Share the magical feeling of the holiday season by giving back or volunteering around your Dallas community. Give back to Children's Health patients with an array of exciting opportunities like Breakfast with Santa at North Park. Find your favorite way to get involved below!
Updated November 2022
---
ways to give back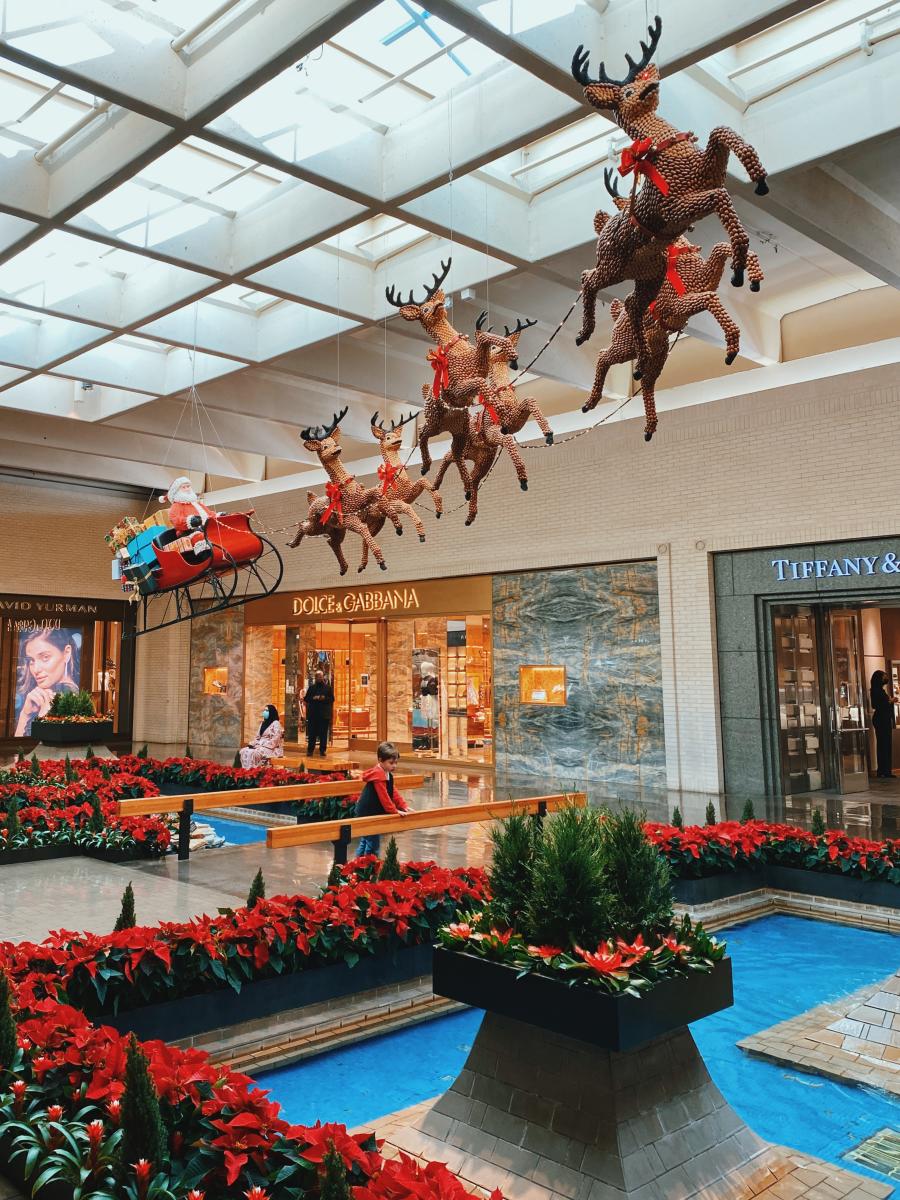 Head to North Park on December 4th for the annual Santa Spectacular with a full morning of holiday festivities including a catered breakfast, photograph opportunities with Santa himself, special character appearances, holiday performances, face painting and more. Proceeds go to patients at Children's Health.
Gift a loved one a commemorative Annabella's Christmas Wish Christopher Radio Ornament, which was inspired by artwork from a Children's Health patient, with proceeds benefiting Children's Health.
From November 25th to December 24th, come out Thursday - Sunday to meet adorable adoptable pets from Operation Kindness and take home a new furry best friend!
From November 4 through December 2nd adopt an angel through The Salvation Army Angel Tree! The first 500 donors will get a complimentary Galleria Dallas ornament.
Visit North Park's Santa this holiday season! Children of all ages will have the opportunity to experience the magic of the holiday season through a personalized visit. All proceeds benefit patients and families served by Children's Health. Make your reservation to visit Santa starting on Sunday, November 20!
---
WHERE TO VOLUNTEER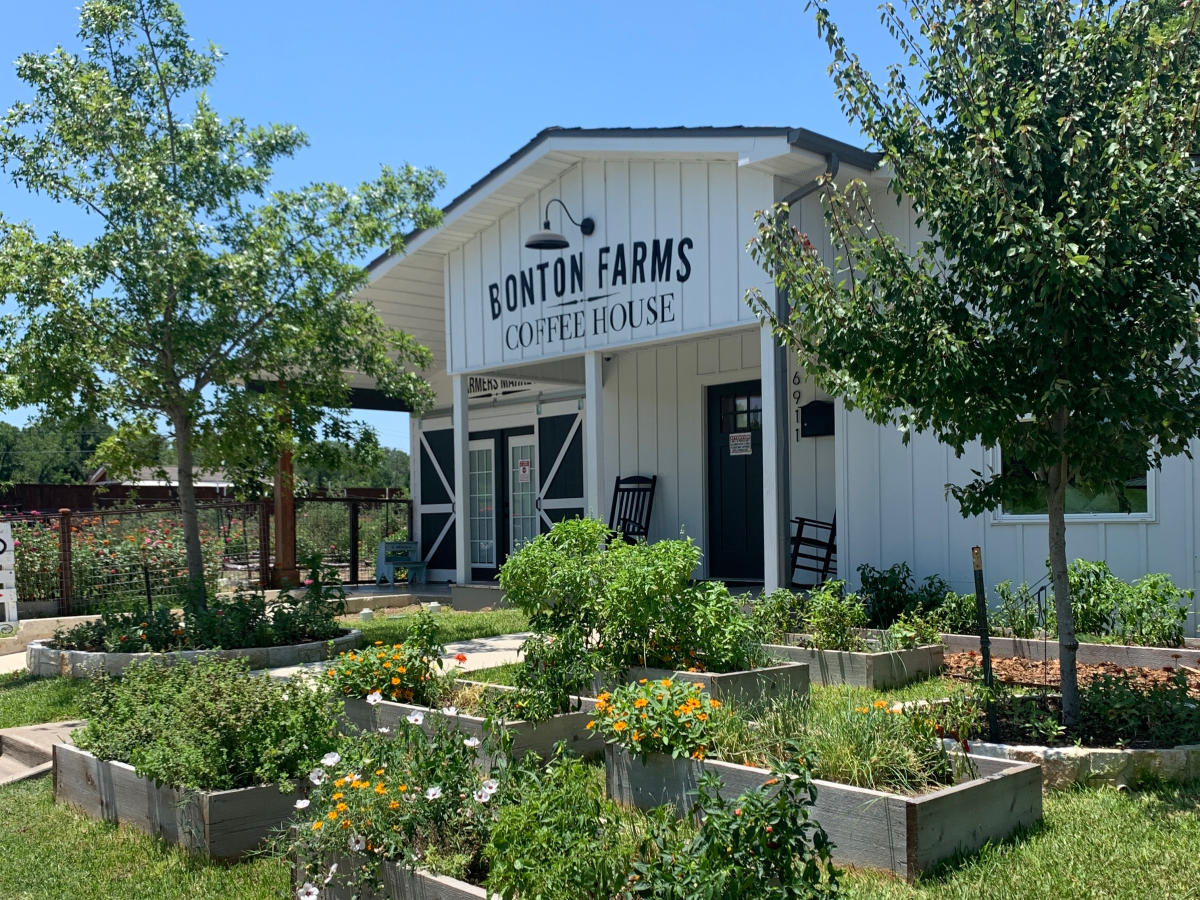 Make a difference in the lives of Dallas' most vulnerable this season! You can make a cash donation or participate in volunteer programs like meal services, the New Hope Garden, and more. Assistance is needed daily from 2pm to 6pm, and you can even view upcoming opportunities and register online ahead of time!
Head to the farm for weekly volunteer opportunities from Tuesdays to Fridays from 9am to Noon! Projects to aid the community include tasks like farm restoration, goat milking, and even data entry and carpentry. Opportunities are family-friendly and welcome groups, but be sure to inquire beforehand. They're also taking registry donations for their tiny home project!
Their annual six-day Christmas Event is bringing cheer to 4,500 children and their families! They are currently taking donations of brand new age-appropriate gifts $25 and under. Volunteers can help prep and work the event, which starts December 9th.
The Arboretum hopes to fill over 4,000 volunteer positions for their popular Holiday at the Arboretum season! There are shifts available daily from 9am to 5pm, and they also welcome corporate and student groups up to 25 people. Apply online to get a spot!
This homeless recovery center offers several volunteer opportunities this holiday season! They currently need help with their Thanksgiving Meal Delivery, Turkey Fry, Children's Winter Events, Christmas Meal Service and Christmas Toy Giveaway. Check out their website to see the full schedule and apply online!
Help cultivate beautiful parks around the city in their series of volunteer events, Branching Out! Bring a group and get ready to plant some trees!
Looking for volunteers to serve as mentors to at risk youth, work at meal drives, and attend group events like their Mentor Christmas Movie Night on December 3rd.
This year, Mission is delivering Thanksgiving Meals to more than 6,000 families, and offering a free Christmas Store!  You can volunteer on or before Thanksgiving Day to prep and deliver meals, or work in the Christmas store 7am to 7pm until December 22nd. Groups are encouraged, just be sure to call ahead! They are taking also donations for Thanksgiving meals and Christmas gifts through the holidays!
Donate to the mobile pantry or distribute meals to the community this holiday season!
Help serve marginalized communities all season long! Volunteer at their Turkey Drive on November 20th to help families get Thanksgiving meals, or help out at their holiday event, Project Care, on December 24th. They're also taking Christmas gifts as donations for Project Care!
Help us serve the homeless and needy on Dec. 17th! Their annual Christmas Gift celebration will need donations and volunteers to help pass out presents.
Check out their Love Beyond Christmas exhibit, Angel Trees, and the classic red kettles, all at Galleria Dallas! From Angel Trees to warming centers, they're taking volunteers to sort, organize and distribute donations this season.
Calling all animal lovers! SPCA is seeking volunteers for their 31st annual Home for the Holidays event. Volunteers help showcase stylish pet homes for auction, festive merchandise, and adoptable pets. Seven days a week from Noon to 6pm, at NorthPark daily until December 5th. 
Help serve hundreds of Thanksgiving meals to those in need on Wednesday November 23rd! Their Christmas Store also needs volunteers to help fill roles on December 17th. If you can't make it in to volunteer, you can also donate turkeys or gifts!
Help make Christmas deliveries to senior communities on December 24th!
Help wrap Christmas gifts for their Christmas in Fair Park event happening on December 18th!
Providing services to children experiencing homelessness in Dallas, their Holiday Store needs help! Volunteers can help sort and organize donations, create holiday signs & decorations, set up the store and more. Opportunities are ongoing the week of December 5th through the 10th!
---