To our friends north of 635…we've got some news for you! La La Land Kind Cafe has opened their first location with a drive-thru, a game changer! Located in Richardson, this is their fifth location within DFW.
Updated September 2022
---
This iconic yellow cafe is not just an Instagram-worthy coffee shop with delicious drinks, bites, and an aesthetic environment, it's mission is to spread kindness! Since its original location was founded here in Dallas in 2019, La La Land Kind Cafe has quickly become a Dallas favorite and has opened up 4 more locations in DFW, plus one in Santa Monica, CA, and 2 in Houston!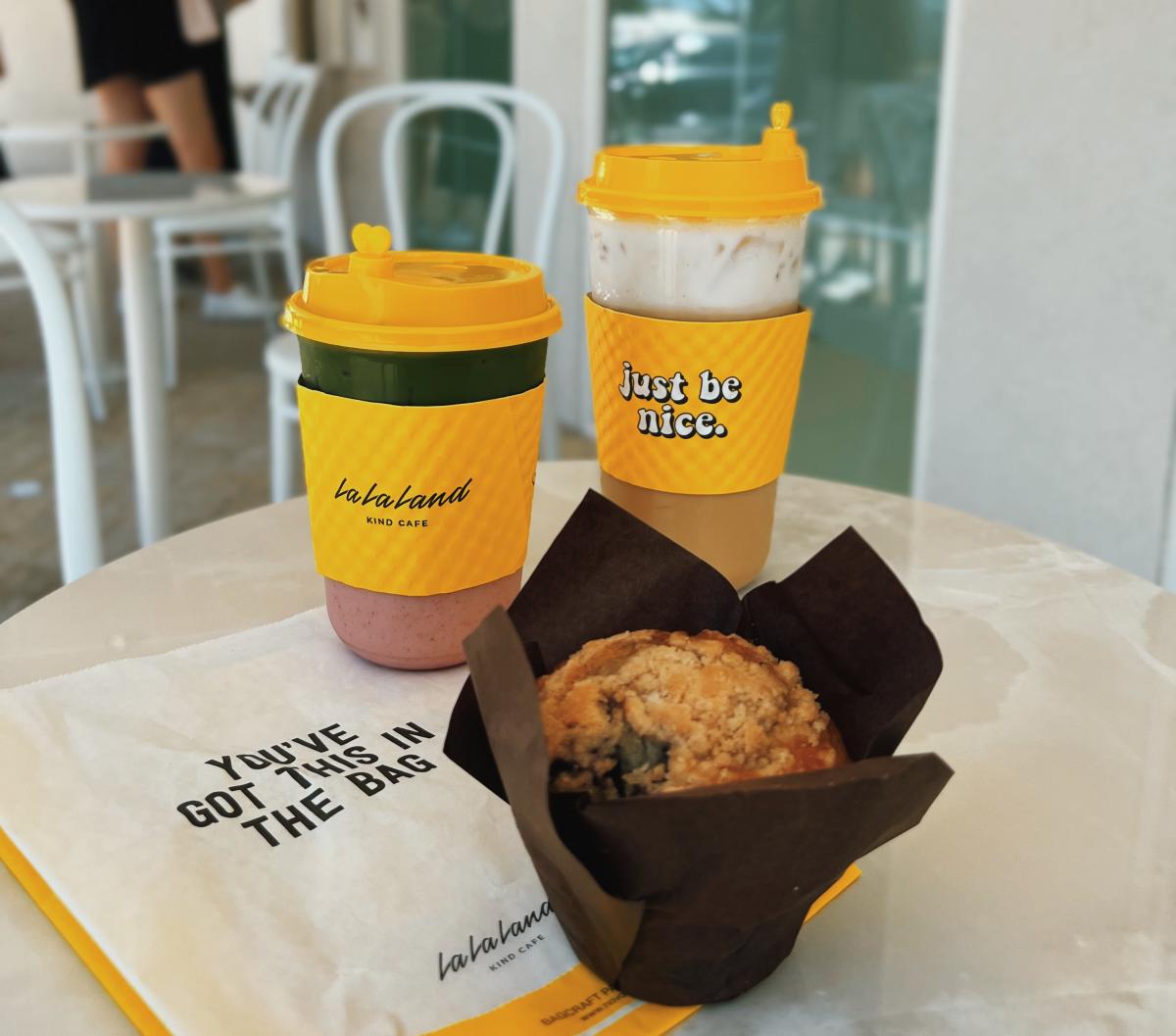 Richardson Opening
This location opened quietly on September 12th, and had its grand opening on the 17th! Being the first ever La La Land drive-thru, there was a ton of buzz and excitement surrounding the opening. Since then, North Dallas has been keeping the cafe busy with orders! Community favorites include the Butterfly Latte with matcha or espresso, and the Queen Bee toast with avocado, cream cheese and chili.
The Happy Window
Their mission to normalize kindness is reflected in how they bring joy to guests as soon as they walk through the doors and now, with their first ever drive-thru, through the "happy window!" If you're not on a time crunch, you can also park your car, place your order via the walk-up window, and sit on the small patio where compliments will be shared on the speakers every now and then!
So, grab your friends and drive thru for kindness, colorful drinks, and cute photo ops!
---
you may also like