It took us seven years to make a stop at La Victoria and now we are making up for lost time after discovering just how darn good their burritos are! S/O to all the California transplants who may be missing the little slice of heaven that is the "California Burrito" aka a jam-packed tortilla of meat, rice, beans, avocado & more - this is it!
Updated June 2022
---
La Victoria opened in 2005 on N Haskell right off Ross, by Vicky Zamora, a Durango, Mexico transplant who's dream since a young age was to own a restaurant. And she did just that, making her mark in Dallas for serving some of the best burritos around!

Her best seller is her breakfast burrito, and it's been that way since the beginning, after customers began requesting the item. But Vicky has a whole slate of burrito options, plus tortas, tamales and tacos all priced very reasonably (everything's under $10) and made in the exact same way they were 17 years ago!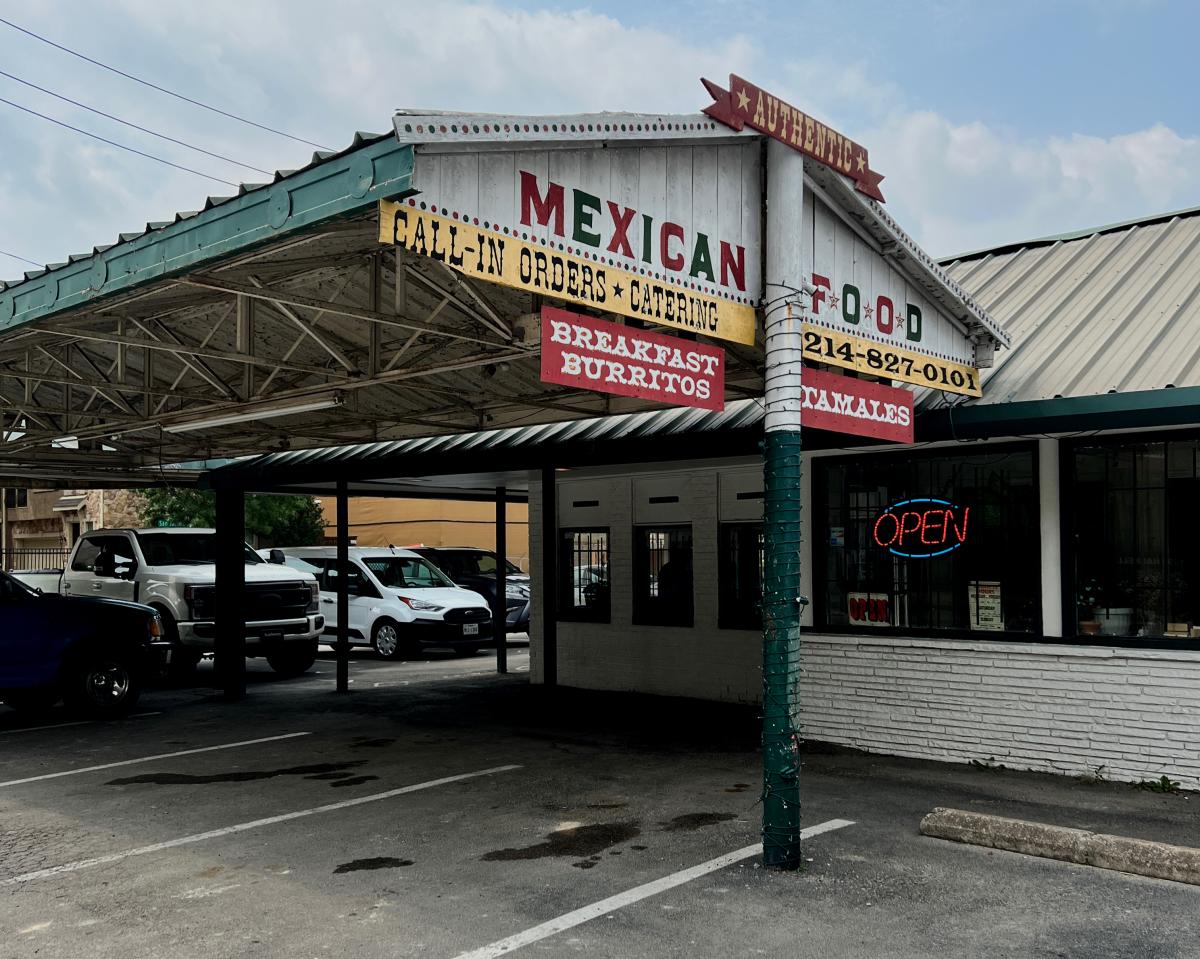 THE BURRITOS
The breakfast burrito is served with scrambled eggs, bacon, guac and onions and is seriously delicious. But for us, it was the Super Burrito that caught our eye. 

Choose chicken, beef or picadillo to pair with the 12 inch flour tortilla and accompanying Spanish rice, pinto beans, pico de gallo, sour cream and four cheeses. It makes for one beautiful, hefty and mouth watering burrito! 

(And yes there is a Super Breakfast Burrito too.)
TAMALES
Available anytime of year, but perfect for the holidays, mark La Victoria down as a spot for your tamale needs too! They're some of the best around town!
THE SPACE
La Victoria reminds us of a Mexican version of a 50s American burger dive with its retro car port out front. It's super cute and we love that it's female-owned!

So if you're craving a burrito as much as we are now, head over to get your hands on one. It's open Monday-Saturday from 7am-2pm!
---