Head to Mars Hill Farm to experience stunning Gladiolus flowers in full bloom + tons of fun programming and entertainment for all ages!
If unfamiliar, Mara Hill Farm is located less than 30 minutes outside Dallas! 
Updated May 2023
---
Each year Mars Hill celebrates the blooming of their magical glads with weekend festivals, classes taught by local artists, and an opportunity to cut & bring home your very own flowers! This year, the 51,000 glads will be in peak bloom this Saturday, and the festival continues until they're done blooming, so head out there soon! 

Pro tip: You can even have bouquets of the farm's best gladioli delivered once a week during GladFest! Applicable zip codes are listed on their website, or you can pick up at the farm!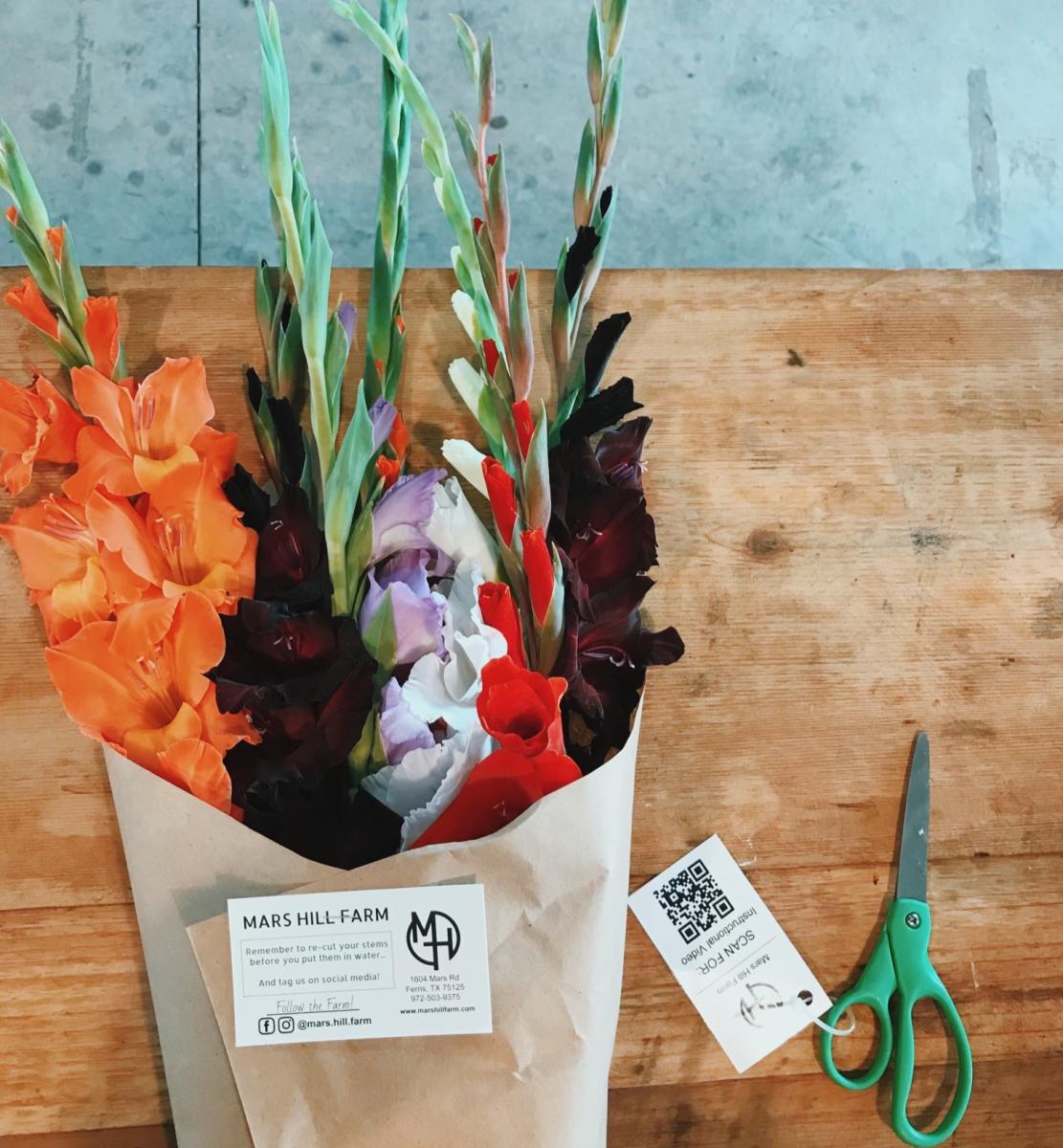 FESTIVAL SATURDAYS
Saturdays are the days that truly steal the spotlight when GladFest turns into full festival mode! Enjoy trailer rides, farm tours, animals, local vendors, live music, and the opportunity to cut your own flowers!


COME-AND-CUT FLOWERS
Every Friday and Saturday from 9am to 2pm, you can wander through the blooming flowers and cut your own! Zinnias and sunflowers will also be blooming and they made stunning additions to a bouquet. Admission is $5 per person and glads are $2 per stem!


UPCOMING CLASSES
They also have classes taught by local artists, the two upcoming are both BYOB nights, perfect for a picnic on the farm to experience it in a quieter setting! Register here!

Send to your flower-loving pals and make your plans to head to Mars Hill!
---
YOU MAY ALSO LIKE