Bagel lovers and NYC transplants rejoice! There's a new New York-style bagel spot, Bagelology, serving up insanely good bagel sandwiches in Frisco. Over the past few years Dallas has really leveled up when it comes to bagels so you no longer have to travel to New York for an authentic and delicious bagel!
Updated August 2022
---
Two best friends started this woman-owned shop with a mutual love for bagels. After craving a career change and noticing a lack of great bagel options in the Frisco area, they decided to open their own spot! For the past two years, they've been training in New York and New Jersey, learning the art of bagel making from the people who do it best!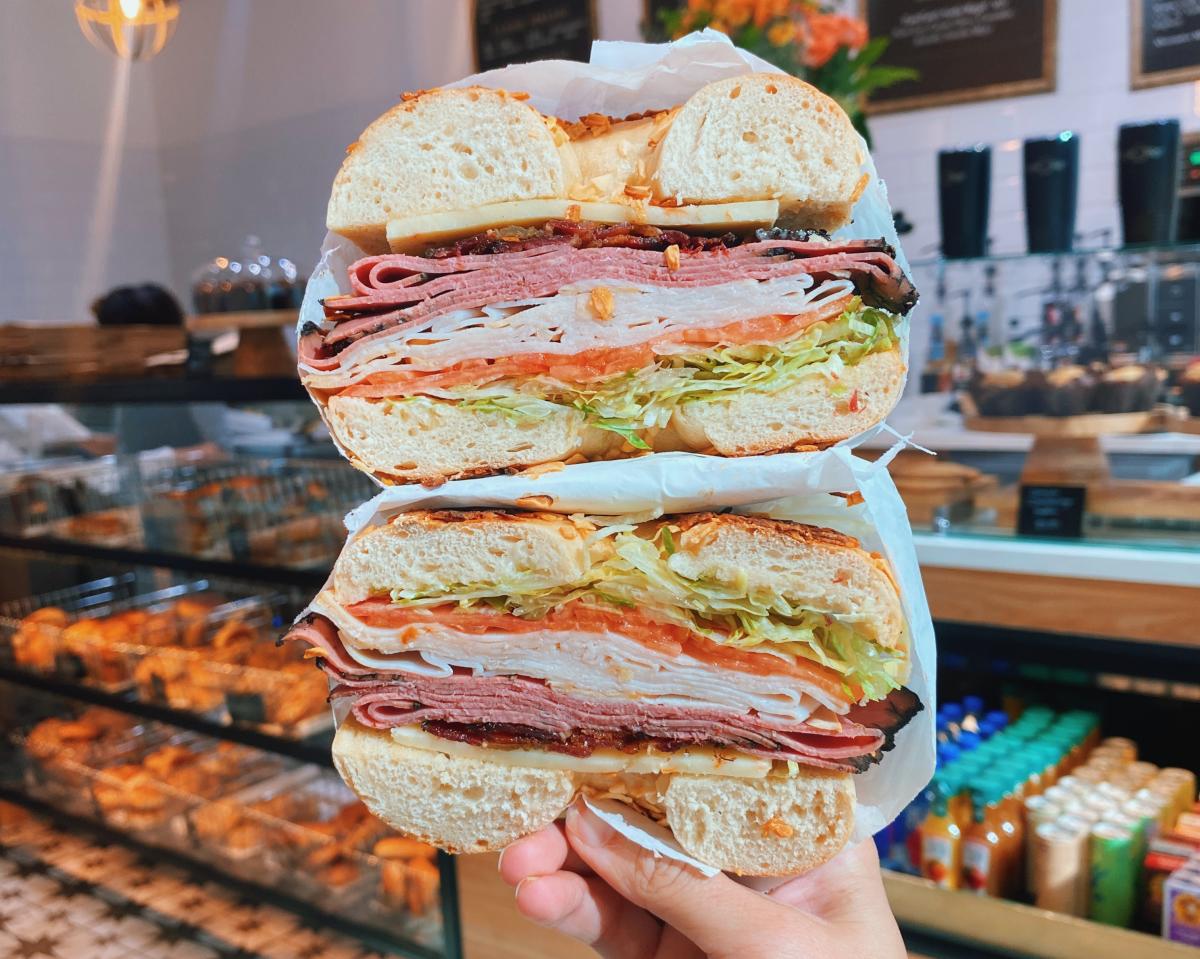 BAGELS
The bagels are made from scratch, boiled and baked fresh daily! They offer more than a dozen types of bagels, from classics to more unique ones like zaatar or french toast! They also have tons of yummy spreads to choose from including cheddar jalapeño and nutella!

Whether you're in the mood for a breakfast bagel sandwich or a lunch one, you'll find several yummy options for both. For breakfast we loved the go-getter with sausage, egg, cheese, and hash browns and for lunch we recommend the errr-thang in the kitchen which has pastrami, turkey, bacon, pepper jack, lettuce, and tomato!
COFFEE
We came for the bagels but were so impressed by their coffee as well! They have a full service coffee bar with plenty of hot and iced options to choose from. We paired our bagels with an iced lavender vanilla latte and it was the perfect combo!
LOCATION + HOURS
They are open Tue-Sun from 7 am-1:30 pm and are closed on Mondays! Find them on Stonebrook Pkwy and FM423!

Send to your bagel lovers and make your plans to check out Bagelology in Frisco!
---