We just tried the new Nikki in Southlake and cannot recommend it enough, especially if you like foods that lean on the more unusual scale. For the service to the experience to the food served, the entire evening at Nikko Southlake was A+ and we are SO excited to share this new restaurant with you!
Updated September 2022
---
Nikko Southlake, located in Southlake Town Square, opened mid-August thanks to the founder Shane Shin who wanted to bring a modern upscale sushi experience to Southlake. He connected with Chef Tamura, a Kaiser-trained chef, who spent decades in the restaurant industry and as a restauranteur himself in the US. Tamura was about to retire and move back to Japan but instead found his way to Southlake!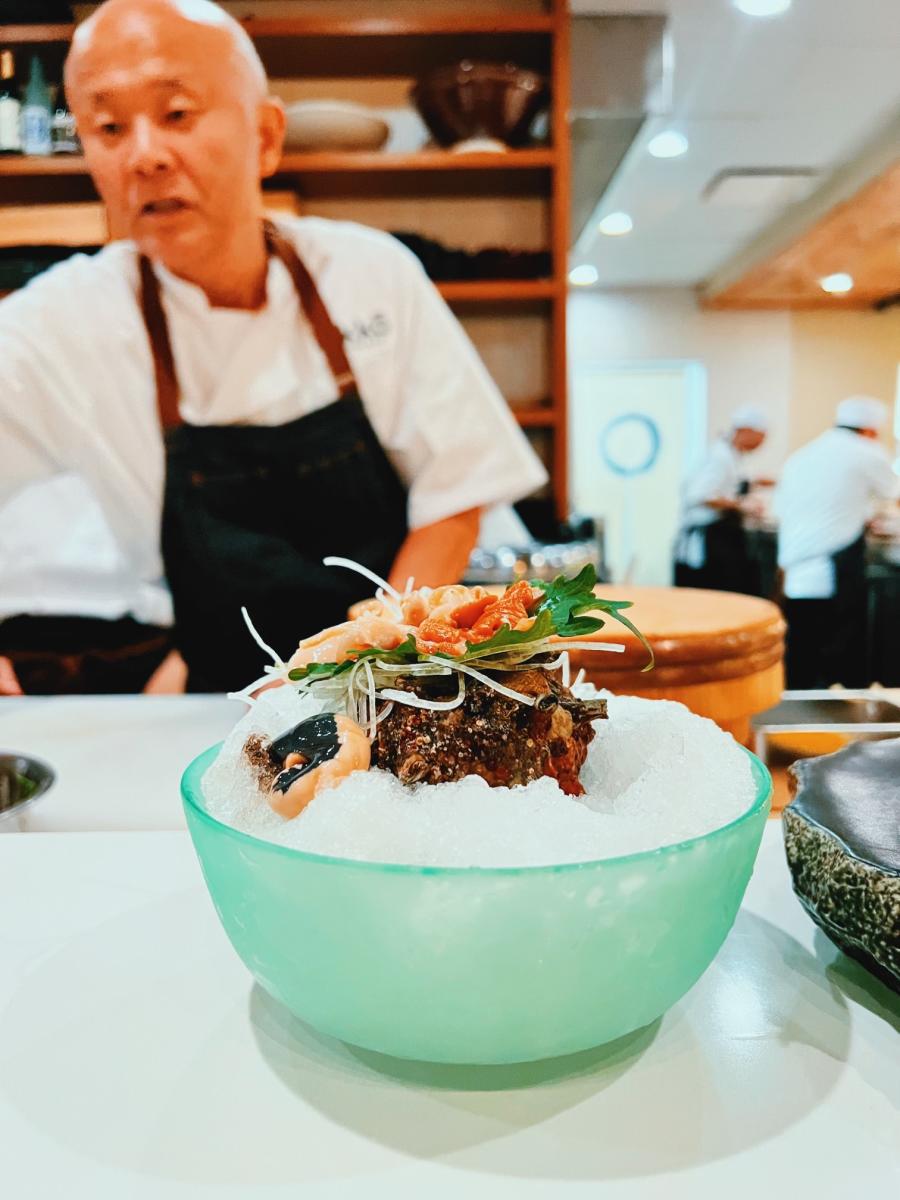 THE SPACE
From the outside, Nikko is pretty unassuming but instead, we were blown away by the beautiful floral wallpapers, woodwork, and clean aesthetic. It's really well done and you can choose the type of experience you're seeking to have: a dining table, booth, countertop to watch the sushi chefs at work, or a private dining room for something special!


THE MENU
If ordering a la carte, try the sushi. The owner wanted to bring people fresh sushi that focused on showing off the high-quality fish vs covering their rolls in heavy sauces. We highly recommend the Ceviche Roll but they all sound incredibly interesting and we were even told that the Spicy Crunchy Tuna Roll would be something we've never experienced. 

The presentation is also really impressive and is showcased well in the Smoked Hamachi Carpaccio. 


OMAKASE
For us, the omakase started with a few more unique tastings featuring raw hard-shell sea creatures and other rarer fish, and accompaniments we hadn't tried before like a pickled chestnut! 

After several bigger dishes, we finished with multiple rounds of nigiri, all delicious and using fish flown in from Tokyo that week so it couldn't be fresher! 


DETAILS
The omakase, at $150pp, is served Wednesday to Saturday at 6pm or 8pm, or Sunday 5pm or 7pm, and reservations can be made on RESY.
---
YOU MAY ALSO LIKE