An adorable market called Olmo Oak Cliff is dedicated to providing access to healthy food to Oak Cliff! We went today to check it out and had a great time chatting with one of the owners while chowing down on some delicious vegan tacos! 
Updated March 2023
---
Olmo is all about supporting local, shopping small and supporting the community, featuring many products that come from Dallas based growers, artisans and creators! The shelves of the bright, minimalist and colorful space are lined with pantry items like salsas, soaps and snacks, refrigerated things like eggs and a bulk section too!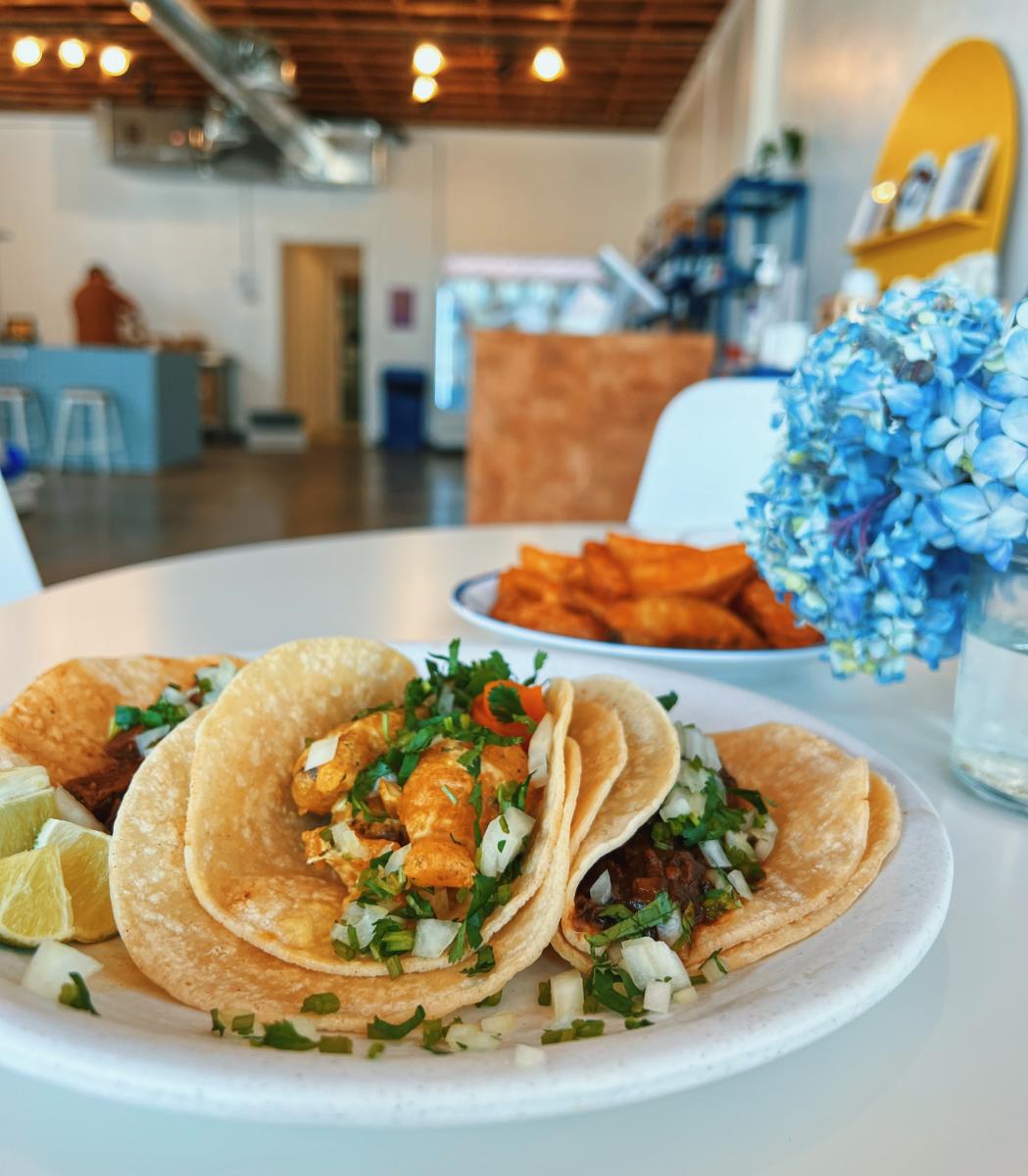 MENU
In addition to the aisles of unique and artisan grocery items to stock up on, you can post up at one of the two bright white tables or the lounge area and enjoy one (or multiple) of Chef Paul Hernandez's creations. Everything is vegan and you can definitely count on tacos but don't miss out on the fries, they are insane and definitely order any specials on the menu too! 
SOMETHING SPECIAL & FARM-TO-TABLE
Hernandez likes to experiment with ingredients he comes across, that are expiring at the shop or that Olmo is given from fellow local establishments, like stale bread from Sandwich Hag. We enjoyed delicious fried mushroom tacos today, topped with pickled carrots, that were HEAVENLY!
BULK SECTION
We are excited about this! Olmo will continue to build out its bulk section of rice, grains, and other dry goods that you can stock up on, whether you need a little or a lot! Bulk soap is also in the works too, so be on the lookout! 
LOCATION