We have hear a lot about the cult West Coast coffee chain that is Dutch Bros Coffee, and while we already have more than a dozen locations around the metroplex, the first opens in Dallas today! 
Updated January 2023
---
Dutch Bros was founded by two brothers in 1992 as a pushcart in downtown Grants Pass, Oregon. The owners wants to serve up espresso while jamming out to rock music and getting to know the community, while valuing speed, quality and service. 

PS yes the brothers were Dutch!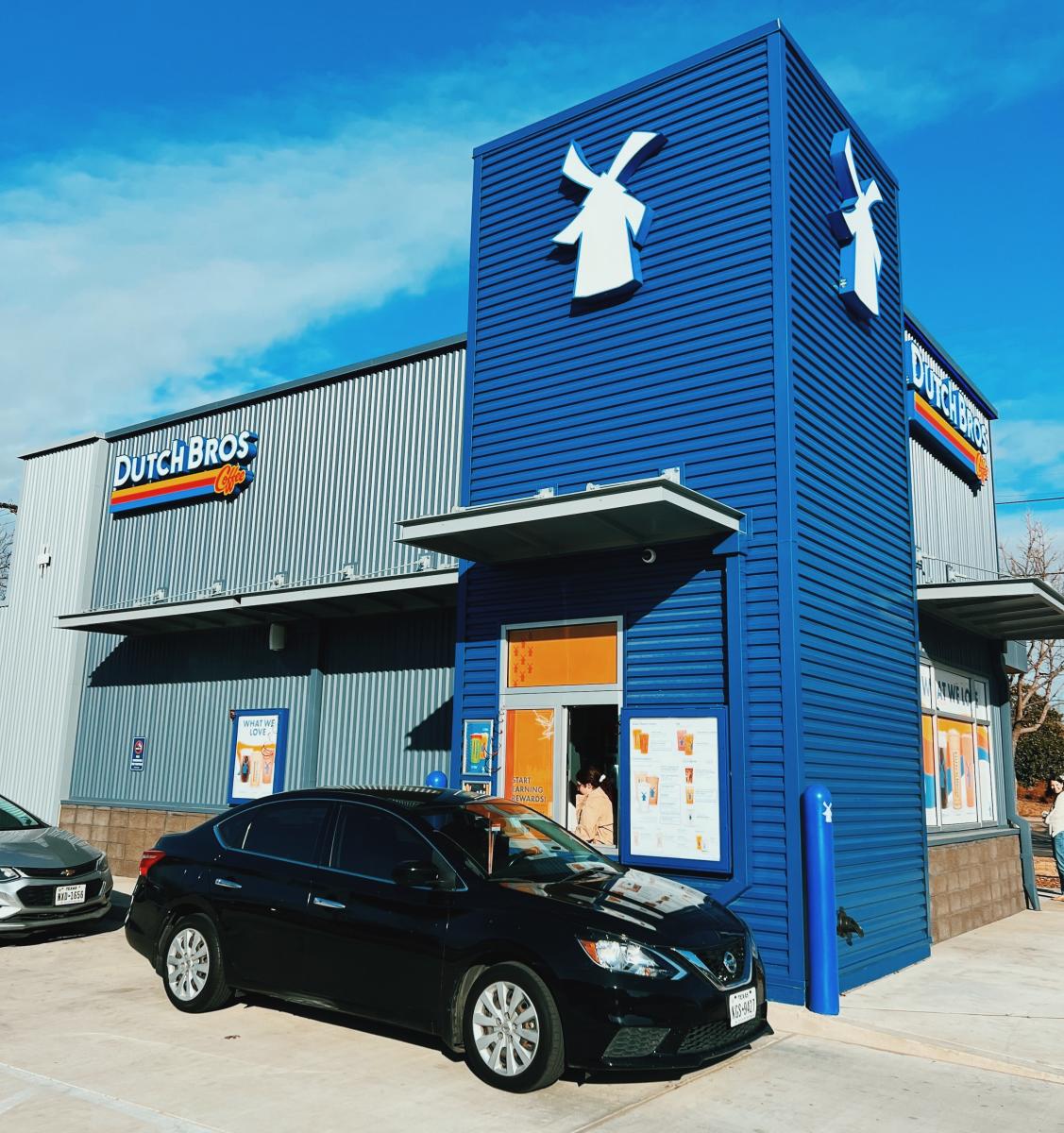 WHY PEOPLE LOVE IT
If you're thinking, a fast drive through coffee chain…what's so special about that? We were wondering too so we took a deep dive and found out a few things! 

1. You don't have to like coffee to like Dutch Bros. They have smoothies, frosts, Italian sodas, Rebels, teas, and freezes. 

2. All the flavors! There are literally dozens of flavors for each offering like snickerdoodle, jelly donut, banana bread or almond bar for a coffee freeze; OG Gummybear, Aquaberry or Dutch Mojito for tea; or peach cobbler, nutty Irishman or German chocolate for frosts (aka shakes). 

3. They have an awesome rewards program - make sure to sign up!

4. They have great hours! Get your day started as early as 5 am and get your coffee fix as late as 10 or 11pm!


NEW DALLAS LOCATION
Head over to where Mockingbird and Lemmon Ave intersect right next to Love Field and you'll find the standalone navy blue spot. It has a hefty drivethru but you can also park and walk up to the window!


IF YOU NEED A LOT OF CAFFEINE
If you're running low on energy, try the 9-1-1, aka a 6-shot Irish cream breve! Or try a rebel energy drink like the Shark Attack with blue raspberry, coconut, lime and pomegranate drizzle.

Who's excited for Dutch Bros's arrival?!
---
YOU MAY ALSO LIKE