Local nonprofit and awesome funky jungle gym space, Spark Dallas, is bringing a unique pop-up art experience to the city featuring work from local high schoolers! The hidden jungle gym for kids and adults alike is now open!
Updated June 2023
---
SPARK! is a local nonprofit that inspires creativity in children 2nd grade and up! Offering a totally cool immersive setting (think Meow Wolf and Truck Yard made a jungle gym baby) paired with hands-on education, students grow their creativity while learning from professionals, creators, and artists through a variety of courses, field trips, camps, after-school programming, and weekend activities!
(And they sometimes do adult nights *keep reading for info* so we can enjoy the awesome space and be kids again too!)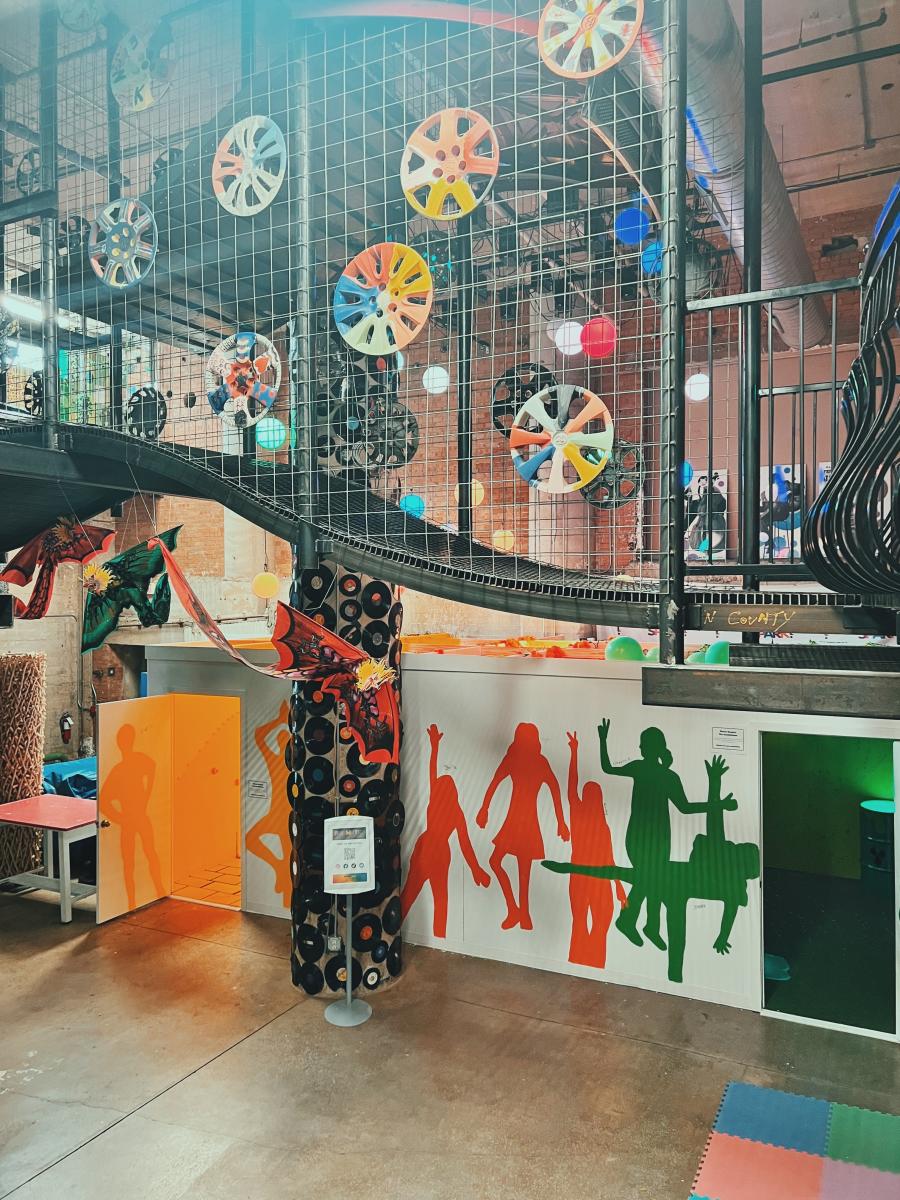 PRISMATIC POP-UP
PRISMATIC is a really cool & unique pop-up art experience featuring multiple rooms built by local high school students, each one with a different color and theme ranging from slime to deep sea. And it allows you to help support SPARK's mission to instill creativity in all kids, at the same time! We loved touring them - the giant rubber ducky room was our favorite.
TIMES
Immerse yourself every Saturday from 10am-4pm, Sunday from 12pm-5pm and select holidays from 10am-4pm! 
PRISMATIC General Admission tickets begin at $20, with access to explore for an hour! There is one weekend each month set aside for adults 21+. These tickets are valid for two hours and come with two drink tickets. Check their website for dates!

Send this article to your friends, pick a date & head to the link above for tickets. Teachers also get discounted tickets with an ID! 
SPARK! truly is such a hidden gem for kids and adults alike and we definitely encourage you to check it out for a fun night out with your friends or a great activity idea with the kiddos!
TAKE A TOUR
LOCATION
1409 Botham Jean Blvd (inside the Southside Apartments in the basement)