If you crave speed and love driving and/or racing cars, Andretti is a super fun (and inside) activity involving racing superkarts super fast around a track! And beyond that, it's also an arcade with dozens of games, VR and more. 
Updated July 2022
---
Andretti was founded by the famous Italian race car driver who is just one of two drivers to have won races in Formula One, IndyCar, The World Sportscar Championship and NASCAR. And Andretti wanted to bring that thrill to the public, for everyone to get a taste of. It first opened in Georgia in 1999 and now there's multiple locations, including The Colony's located at the Grandscape.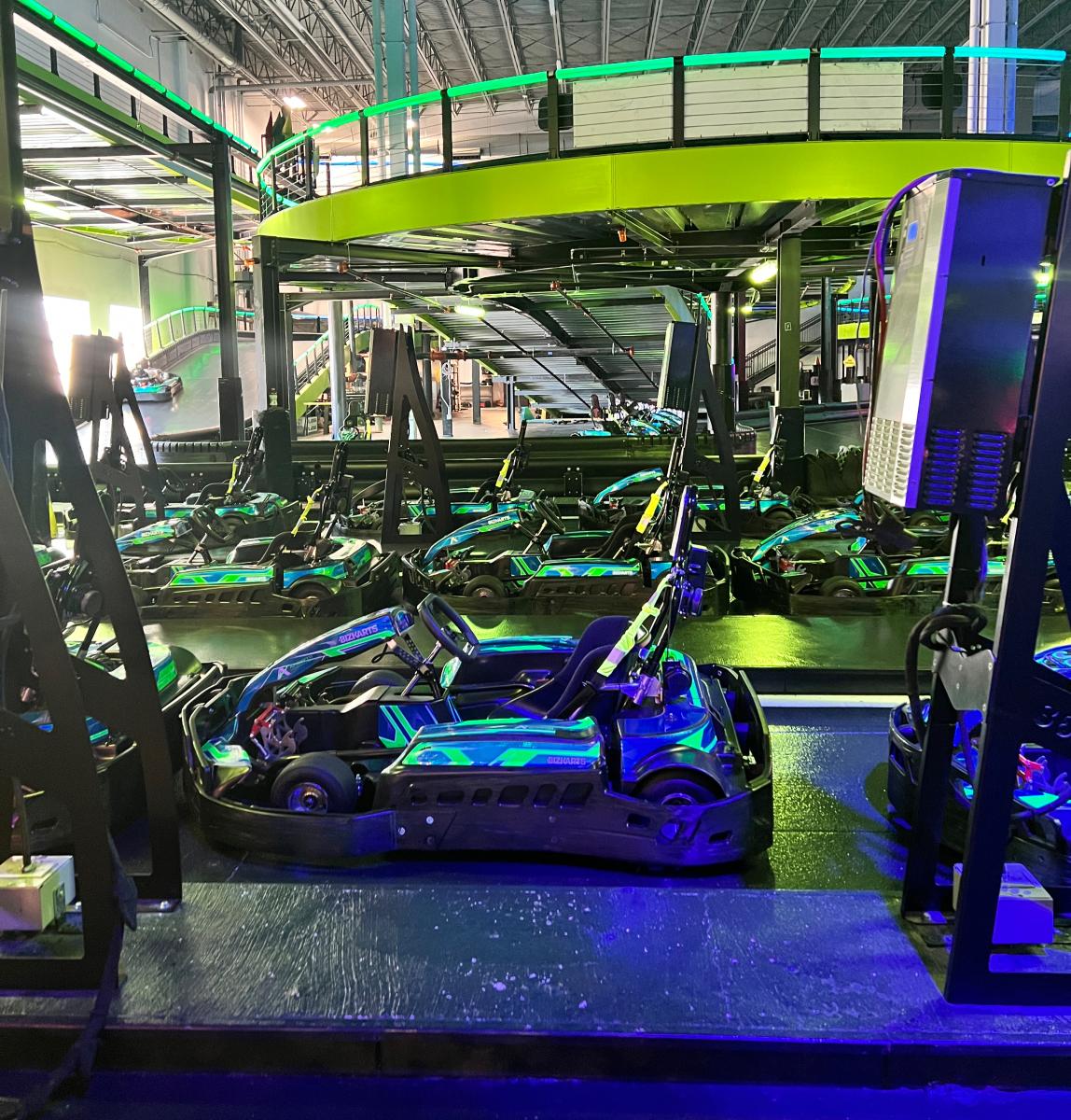 THE COMPLEX
Andretti Karting and Games is a huge space filled with an arcade, VR, prizes, a ropes course, a bar and restaurant. But the bread and butter is the karting facility that consists of two tracks with the best electric karts in the industry: the Biz Kart Ecovolt NG! You'll be given a helmet to put on and then load into the car and off you go! You'll drive around the course about 8 times, as fast or slow as you want…karts can go up to 25-35 mph!
MINI MARIO
If you have a 4-7 year old, they can also race via the cutest mini Mario course in the middle of the "adult" courses.
THE BEST OF THE REST
While waiting for your race time, you can peruse the sea of games, and play for prizes. It's very reminiscent of Dave and Buster's so if you're a D&B fan, you'll enjoy Andretti's arcade too!

So if you're looking for a fun and indoor activity this summer, check out Andretti!!
---