Looking for lunch plans today? Run, don't walk to Mendocino Farms for the grand opening of their new West Village location! Mendo is always a go-to spot for us so we're so excited to see more locations popping up. 
Updated July 2022
---
By now y'all probably know that Mendecino Farms is one of our favorite fast-casual spots and for good reason! Their diverse menu of flavorful salads, soups and sandwiches always hit the spot and we love that they put a focus on using fresh and quality ingredients free from added hormones, artificial sweeteners + flavors and food dyes.

The new West Village location is the 3rd DFW location with another one in the works for Legacy West in Plano later this summer!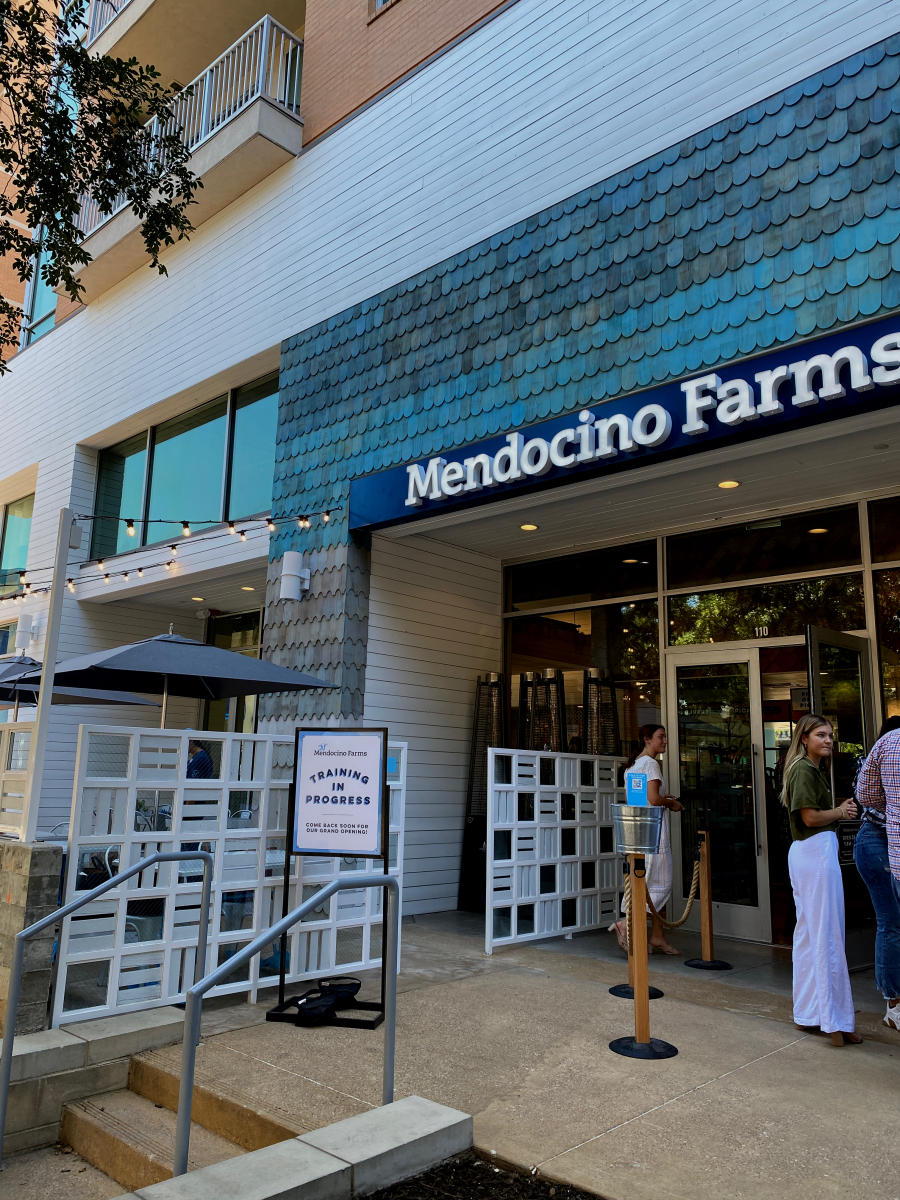 WEST VILLAGE LOCATION
If you're walking around West Village you can't miss the bright blue exterior and the super Instagramable Howdy Dallas mural! It's situated on McKinney right next to Suit Supply and features an adorable street side patio with string lights and umbrellas. The new location has a very coastal feel to it and it might just be our favorite location yet!

Tag someone who lives near West Village and make your plans to check out the new location! Thank you Mendocino Farms for sponsoring this post!
---