In a sea of Mexican restaurants, Spanish cuisine can feel few and far between in Dallas, but we have a few hidden gems including Si Tapas in State Thomas! We recently went by for lunch and were reminded at just how special this spot is. 
Updated July 2022
---
Si Tapas opened in 2009 in a cute white cottage of a house in the State Thomas neighborhood, just past Nodding Donkey. Step inside and transport yourself to Spain. The Old World atmosphere, soccer memorabilia, bottles of wine, and red accents. Their patio is also a tiny oasis perfect for a quiet, relaxed evening.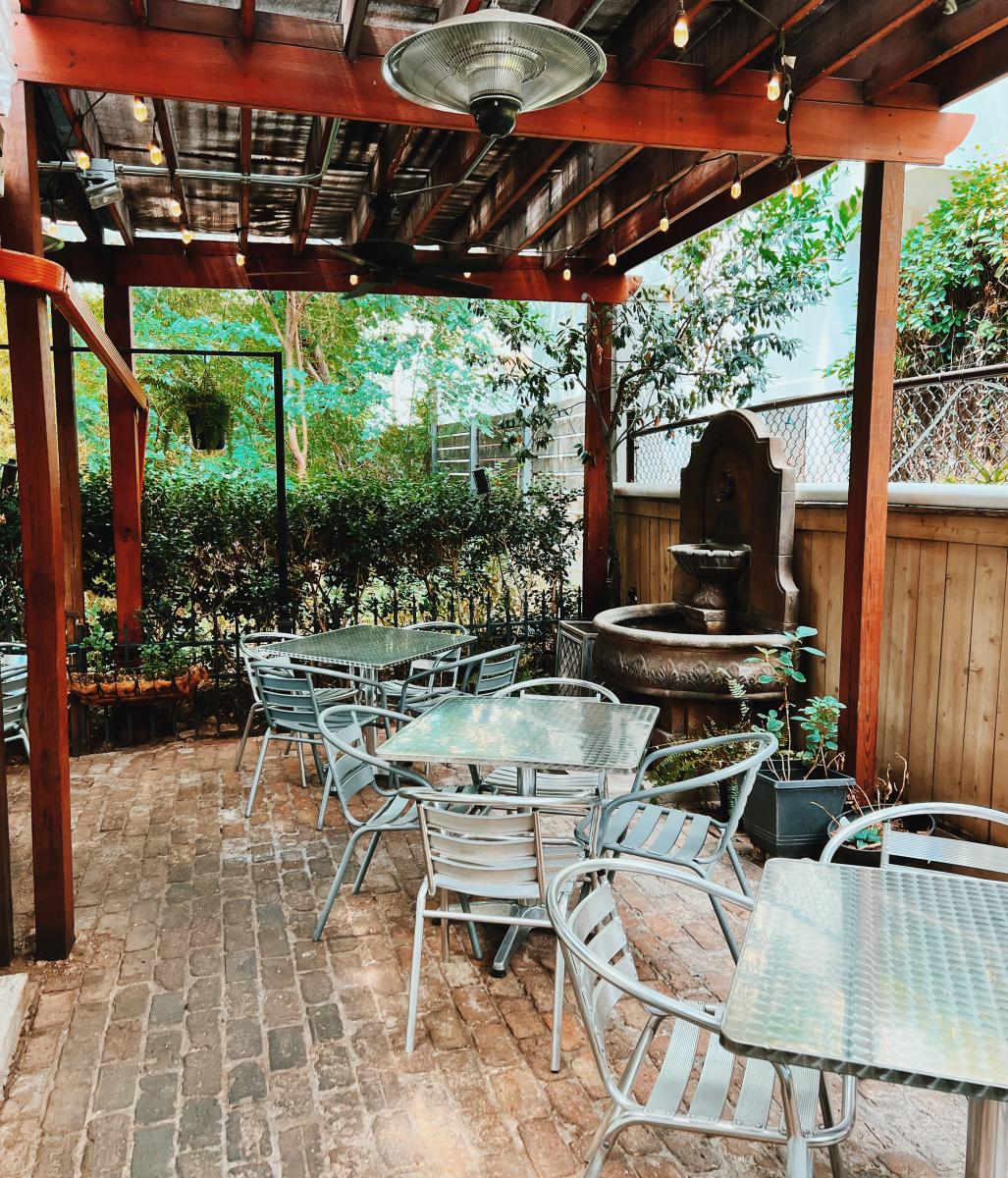 MENU
An extensive menu of dozens of tapas, it's hard to choose! In our case, our waiter told us we were over ordering and needing to cut down ha! We recommend starting with the jamon iberico, and then flooding your table with all sorts of tapas! Gambas al ajilo, patatas bravas and tortilla espanola, boquerones and pulpo are other favorites too, and all taste really authentic and really good.
DRINKS
The sangria is a must, especially if with a group since you can order carafes for $20. There's also other authentic Spanish drinks like Echegaray (cava, rum and lime rosé) or kalimotxo (red wine with Coca-Cola) among other options. Or in very Euro fashion, choose the house red or white for $8 per glass, which is actually great considering the price!
HAPPY HOUR
Stop by Monday through Thursday from 3-6pm for $3 tapas and drink specials. You can grab a table or post up at the bar, which we highly recommend doing anytime there's a Real Madrid game because Si Tapas will definitely be watching and cheering loudly!

So whether you're looking for a quiet escape, date night, group outing or Spanish soccer spot, add Si Tapas to your list!
---