Sixes Social Cricket chose Grandscape as their first US location! We're sharing all the details on this long-awaited arrival so tag your cricket or adrenaline-seeking friends and reserve your game now!
Updated July 2023
---
Sixes brings a dynamic twist to the traditional game of cricket. It has been dubbed "the UK's best night out," and this unique, adrenaline-surging entertainment concept finally made its way to the States, and what better than opening right here in Texas?! Located at the rapidly growing Grandscape, the atmosphere is infused with energy and music and combines fast-paced action, thrilling gameplay, and an electric atmosphere!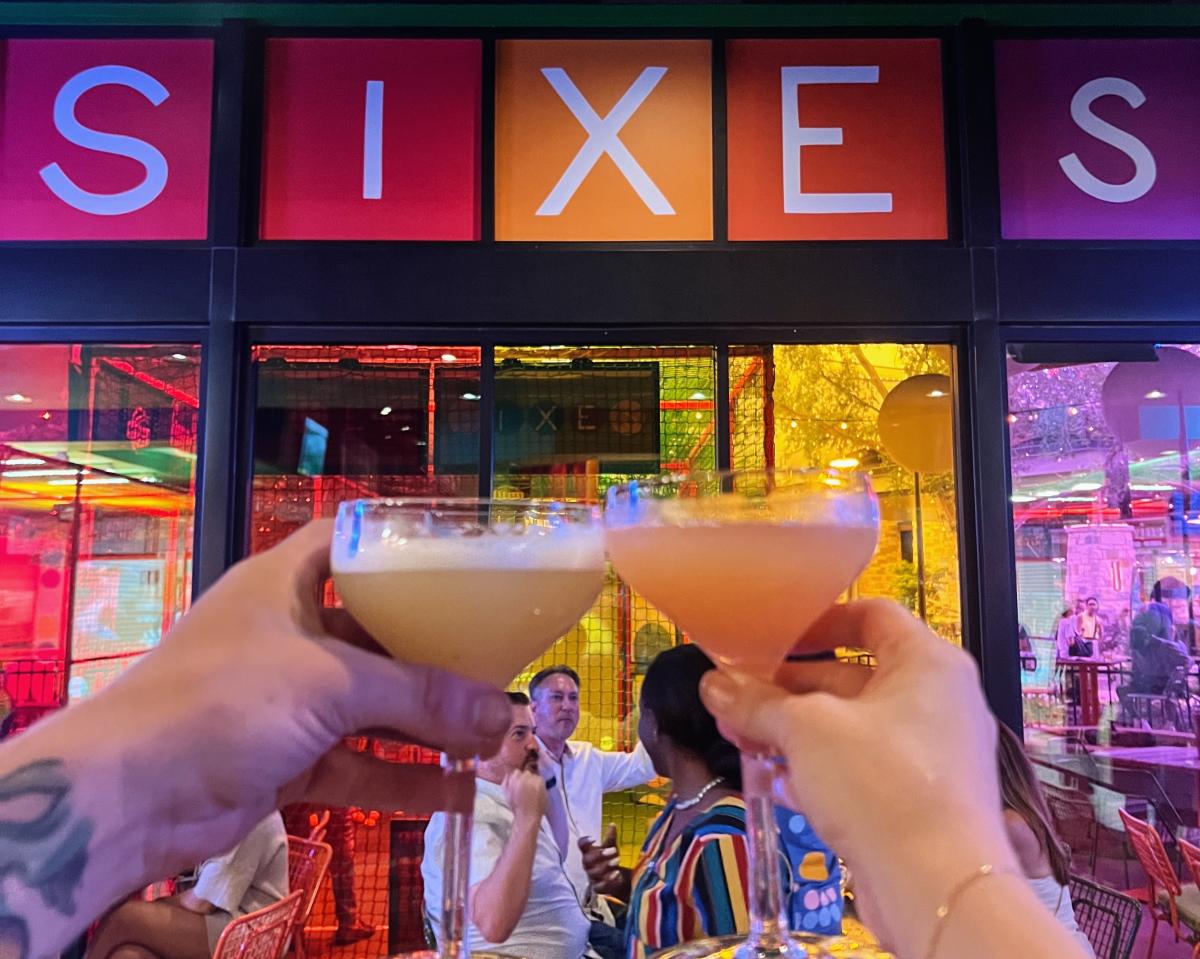 HOW IT WORKS
Engage in a friendly competition as players step into the net and unleash their battling skills against a virtual bowler. The goal? To score big by hitting the numbered targets scattered around the nets!

THE NETS
There are 6 nets across the venue (5 inside and 1 outside) and each can hold up to 15 people! Some key features include softballs, immersive bowlers, interactive targets, and leaderboards for some healthy competition.

FOOD & DRINK
The experience at Sixes Social goes beyond the cricket pitch. Gather your friends and enjoy burgers, shared plates, wood-fired pizza, and more! Make it a boozy night out and try their unique cocktails like the Girl Next Door, craft spirits, and beers, and you have to get the iconic Sixes shot bat with 12 shots and a sparkler!

BOOKINGS
Get batting for just $21 per person! They allocate net durations according to the number of people in your crew, which is great because it means they can accommodate sessions for groups ranging from 2 to 300! Find availability for your group size on their website now and book your sesh!
TAKE A TOUR