As one of the most well known wine regions in the world, Napa Valley, California is truly a wine wonderland. With over 400 wineries in the region, you'll find everything from majestic castles to underground caves. While each winery has something unique to offer, find the perfect fit for you and taste away! cheers!
Updated January 2022
Photo courtesy of Domaine Carneros 
Named after the Carneros fruit that is used to sweeten their wines, these stunning grounds resemble a chateau in the French countryside. Spice up your day with a bubbles & bites food pairing journey that takes you through different cultures around the globe. To learn more about how they make their sparkling wine, take an art of winemaking tour or relax with a sparkling wine flight out on the terrace overlooking the gardens. 
In the hills of Calistoga sits a breathtaking 13th century Tuscan style castle. The great hall, dungeon, drawbridge, secret passageways, all set the scene for an authentic medieval experience that feels like you're in a real European castle. Explore the grounds or take a private tour before your wine tasting in the underground cellar that doubles as a gift shop to take some Italian goodies with you back home.
For this Calistoga castle, winning the Paris Tasting in 1973 started it all. Enter this fantasyland of a winery with a striking stone castle carved in the hillside, that is considered a US Historic Landmark. Taste their famous chardonnay in the upstairs tasting room overlooking the Chinese garden and beautiful lake.
The moment you enter the Duckhorn property, you're welcomed into the gorgeous estate home. With a wrap around porch and surrounding gardens, you'll feel like you're sipping wine on Grandma's back porch. Settle in and prepare for you're portfolio tasting, but make sure you don't leave without a taste of their famous Three Palms Vineyard Merlot.
Enter through the vine covered archway into the various gardens, each area with its own unique vibe. From redwoods and palm trees, to shaded verandas with greenery lining the walls, Caymus is one of the most breathtaking wine tasting experience in all of Napa Valley. With some of the finest wines in hand, you can't help but relax at this peaceful oasis. 
Photo courtesy of Beringer
As Napa Valley's first winery estate, this historic St. Helena winery was opened to the public in 1882 by Charles Krug himself. From the carriage house to the redwood cellar, there is so much to see on this beautiful property. Try some of the finest of wines in California's first ever tasting room and learn about the rich history of this captivating estate. 
This historical winery in Rutherford dates back to its ownership by a Finnish immigrant in 1879. Francis Ford Coppola purchased the stunning property in 1987 and continues to make some of Napa Valley's finest wines. Get a taste of wine made from pre 1900 vines on this gorgeous property that looks like a movie set.
This Victorian style mansion called "Rhine House" opened in 1876 and is considered a California National Landmark. After tasting both of their legendary red and white wines on the wrap around veranda, take a cave tour to see the underground tunnels. Participate in the backyard social and play bocce ball in the backyard while snacking on a cheese plate as you explore the lush gardens.
Nestled in the Diamond Mountains of Calistoga, Shramsberg's story dates back to 1861 when a German immigrant planted the first bunch of grapes.  It is now one of the most popular wineries with extensive cave tours and peaceful gardens. For a lighter feel, try their rosè and sparkling wines, or move to their classic cabernet sauvignon for a heavier glass. 
With three different wineries in Napa Valley, Del Dotto has made quite a name for itself. After your cave tour and barrel tasting, enjoy your own cheese pizza and hor d'oeuvres followed by rich chocolates. To top it off, this is the Kardashians' favorite winery featured on their show, which means it's worth a trip!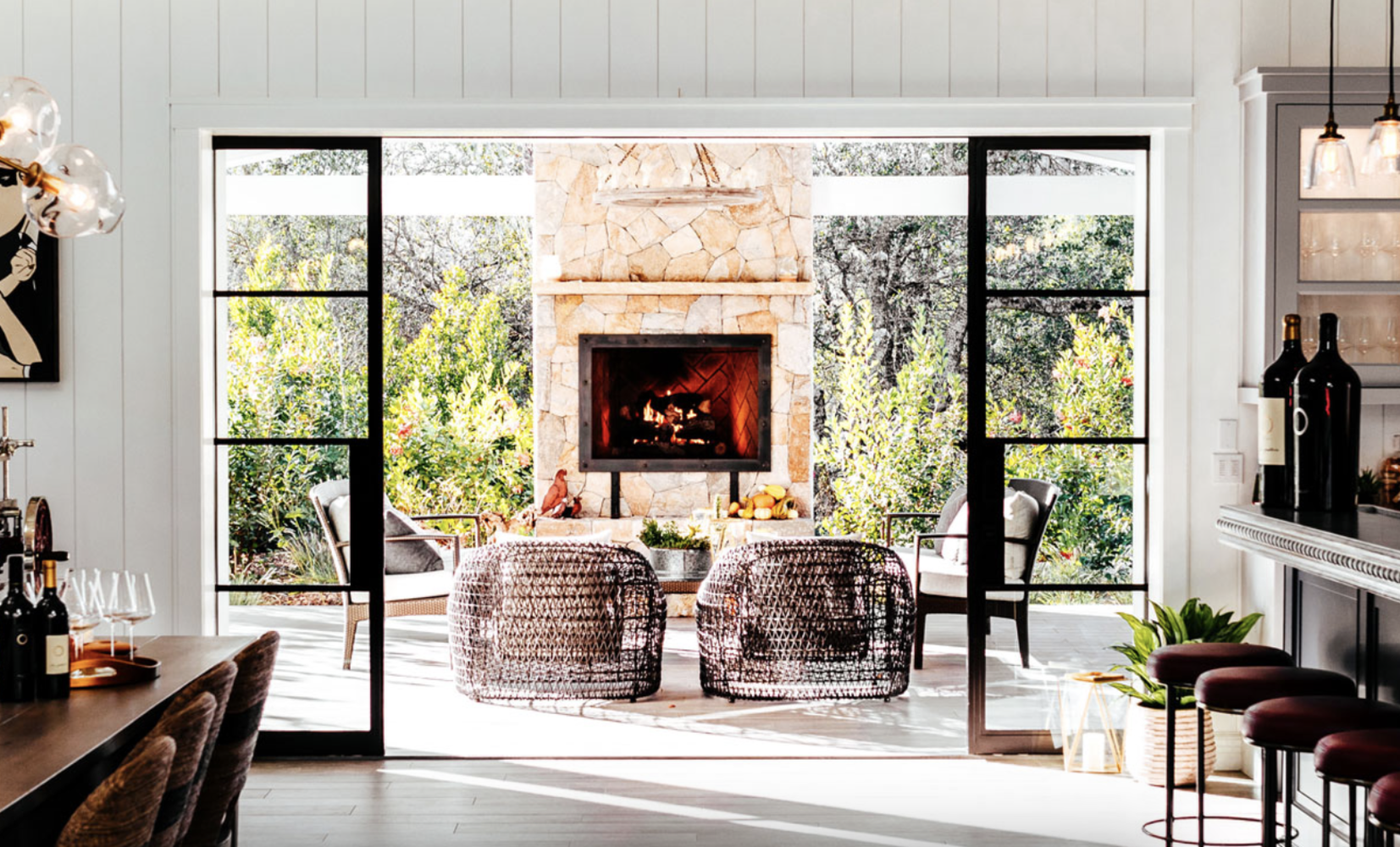 Photo courtesy of Promise Wine 
When a husband made a promise to his wife that one day he would fulfill his dream of winemaking, Promise Wine was born. In St. Helena, this passion project winery is situated on a beautiful property with a picturesque little white house. Try a glass of their elegant rosè in the intimate living room and stay a while. 
From the owners of the Clif bar, comes a winery focused on sustainability and farming. Located on Main Street in St. Helena, sit out on the patio for a shaded tasting guided by a wine educator. Enjoy lunch from the Bruschetteria food truck, serving gourmet bruschetta dishes and farm fresh salads. On your way out to explore the town, take some artisan gifts for your friends back home.
In the small district of Oakville, lies the Gargiulo family winery. They're goal every year is to make the best wine that encompasses the unique terrior of the land. Take a tour of the property before your wine tasting out on the terrace that overlooks the gorgeous Oakville vineyards. If the weather is gloomy, taste your wine in the private indoor tasting room with a handmade guitar gallery, as the owner is an avid collector.
As soon as you walk through the doors of Turnbull, you'll feel right at home. Experience an intimate wine tasting in the cozy living room space or the private dining room. Head over to the gallery bar or sit out on the spacious patio area with incredible garden views, which is perfect for a sunny day.
Among the redwood trees in Rutherford, sits the Sequoia Grove. With a gorgeous garden entrance, you cannot help but feel at one with nature at this adorable winery. Lounge out on their private patio or by their cozy fireplace and enjoy unique food and wine pairings from fried buttermilk quail to Belgian waffles.
Photo courtesy of Joseph Phelps Winery  
Formerly a cattle ranch, the Joseph Phelps winery is now a more contemporary property in St. Helena with a rustic chic interior. Known for their flagship wine Insignia, experience a six vintage barrel tasting of this premium wine. Sip your wine in the cozy tasting room or venture outside for a terrace tasting as you watch the sunset over the valley. 
The oldest winemaking family in Spain opened Artesa, modeled after their modern Barcelona home. Built into a grassy hillside, Artesa has eclectic architecture from a giant blue sculpture near the grand staircase down to the massive water fountains, to the circular bar facing the massive triangular shaped window. To say this is a unique experience is an understatement.
Nestled in the Angwin hills, Cade is a modern winery with some of the best views in all of Napa Valley. Sit out on the sleek concrete patio for a relaxing tasting or do a barrel tasting that is 1800 feet above the valley floor. You can't beat the views from the infiniti fountain overlooking the mountains in the distance for a beautiful sunset spot. 
This contemporary St. Helena winery has a multitude of tasting options, especially out in their beautiful modern courtyard. Do a cabana or patio tasting by the grand outdoor fireplace, or head inside for a cozy Crown Bar tasting. For the full Louis Martini experience, do a barrel tasting in the 85 year old underground cellar. 
This perfectly symmetrical winery is built into the hillside with a lush exterior covered in green grass and stone columns. The structure has a space ship like vibe that combines modern style with European architecture. Sip on your glass of Opus One wine while looking out at the vineyard views from the sleek lounge with floor to ceiling glass windows.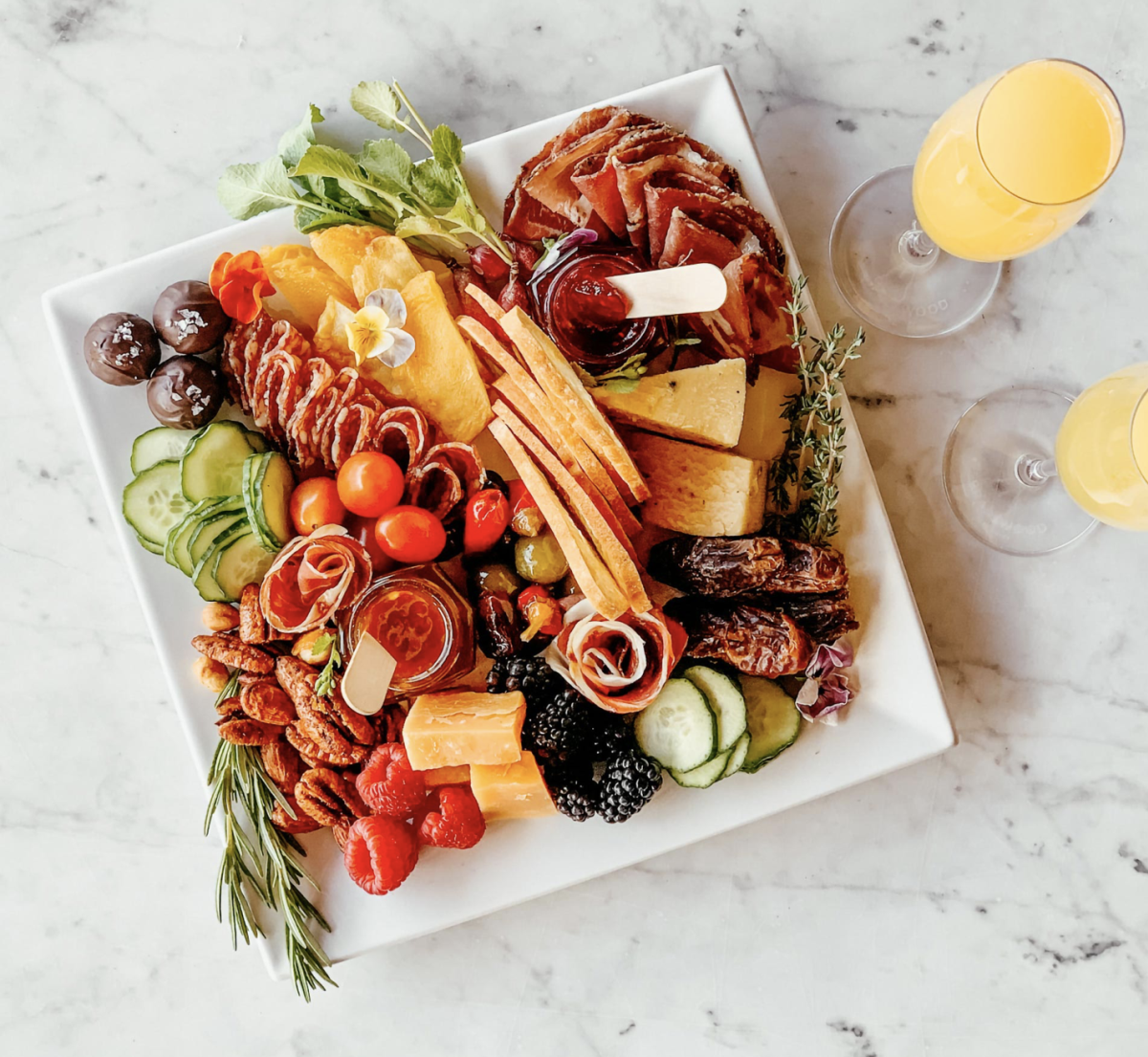 Photo courtesy of Brasswood
Brasswood is truly a triple threat, with a winery, restaurant and bakery all on one property. Before your wine tasting, grab a sandwich or salad at the bakery, then head over to the Brasswood restaurant at dinnertime, but be sure to save room for the butterscotch pan cotta dessert. Sip on a cocktail by the beautiful water fountain for a peaceful end to your food filled day.
V. Sattui is the perfect spot for your afternoon picnic. Stroll around the stunning grounds until you reach the artisan deli, selling fresh foods from meats + cheeses to gourmet sandwiches and pastas. Buy a bottle of wine to accompany your delicious spread as you indulge while sitting at one of their picnic tables on their spacious lawn to share a meal with friends. 
This Yountville winery is a foodie's paradise. Chef Maria Sinskey puts her heart and soul into each dish with fresh ingredients from the family garden. Start with the flight of five with a few food pairings or the root to table option with a board of goodies. For more of a hearty meal, try the Eat Drink RSV three course meal or the five course chef's table feast, including a special wine tasting from the library vault.
With it's mid-century modern design of portholes and a zig zag roof, Ashes & Diamonds is a unique Napa winery. The bright yellow pops of color and eclectic decor can't help but make you smile as you sip your wine. Bring your appetite and try one of their four food tasting options from an hor d'oeurves selection or cheese board pairing to a curated picnic lunch or a heavier Eastern-European style lunch.
In Yountville, Stewart Cellars doubles as a chic tasting room and a restaurant all in one. With Southside Cafe on the property, you have easy access to coffee and gourmet lunch items, such as their bowls, salads and sandwiches. Their grand tasting hall has a horseshoe shaped bar and opens up to the spacious courtyard, the perfect spot to enjoy your California style meal.