Tucked away in Victory Park, Medina Over & Bar is a true hidden gem and we can't believe this was our first time to visit! You'll instantly be transported to across the world through their flavorful menu of Moroccan-Mediterranean cuisine and authentic decor that fills the cozy space.
Updated December 2022
---
Medina Oven & Bar has been serving up authentic Moroccan food to Dallasites for nearly 15 years. It opened back in 2007 by a Moroccan native who had the dream of bringing a piece of his culture to Dallas. Everything from the food to the decor is authentic and if you love a unique dining expirence, you need to add this cozy spot to your list!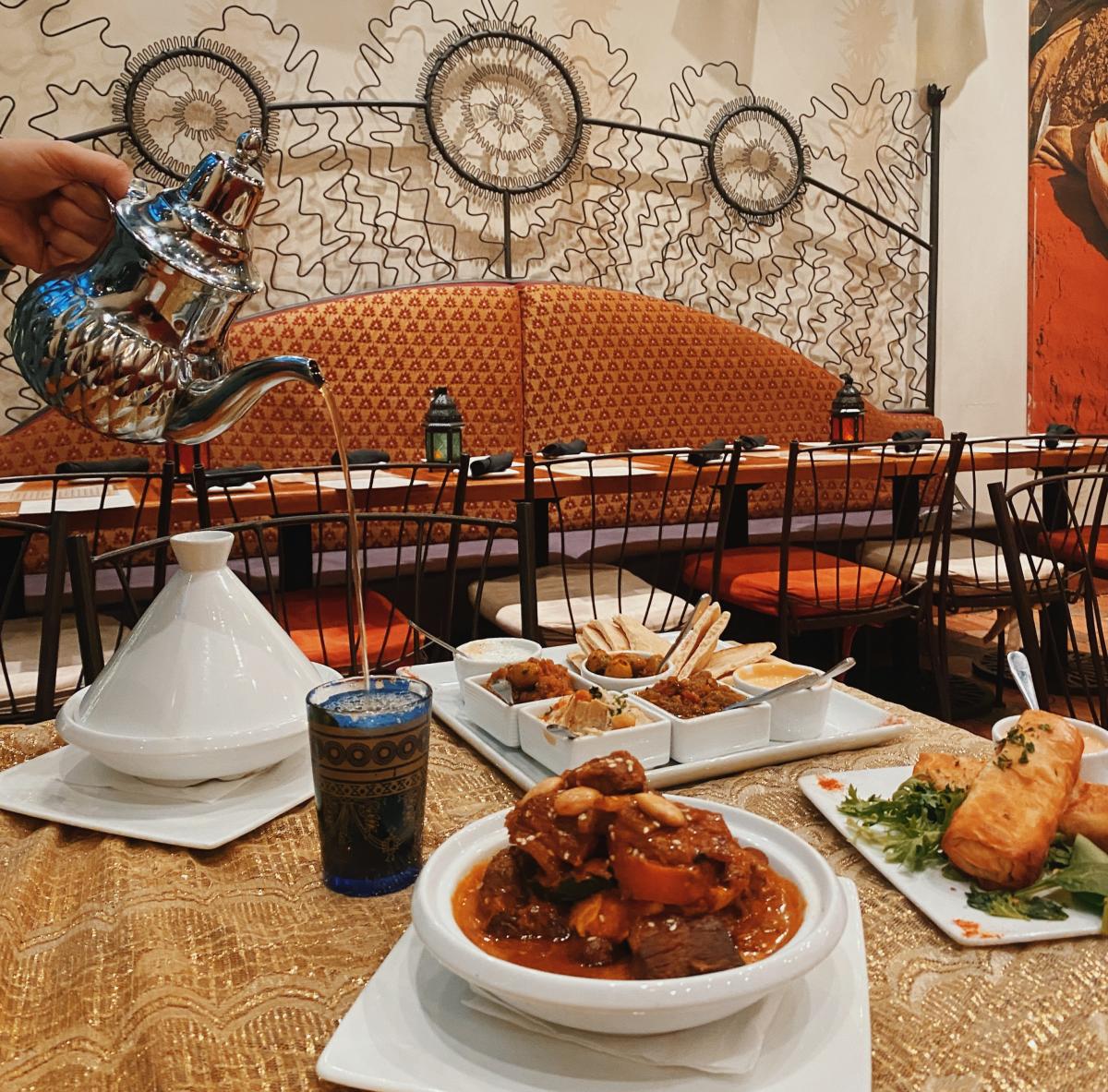 THE SPACE
The inside is small and cozy and truly has such a special feel to it! You'll be surrounded by lanterns, textiles, intricate tile work and a warm moorish oven in the center of the restaurant that was all flown in from Morocco. In the background they play Moroccan music and the whole ambiance will have you questioning whether you're in Dallas or Morocco.

Sometimes they even had live belly dance performances! Follow them on Instagram to find out when the next one is.

THE FOOD
On the menu you'll find a mix of Moroccan-Mediterranean cuisine that is so flavorful and delicious. Start with a warm Moroccan mint tea and the mixed platter that comes with hummus, harissa, marinated olives, smoked eggplant and baked pita. For mains you have try one of their oven roasted tajins like the lamb couscous or lamb chops. We also recommend the fried goat cheese cigars that are served with a delicious dipping sauce!

Send this to a foodie friend and make your plans to check out this hidden gem in Victory Park!
---
YOU MAY ALSO LIKE