Park City, Utah is one of the largest ski towns in the United States. With both the Park City Mountain and Deer Valley ski resorts, Main Street shops & restaurants, and the Olympic Park, there are limitless activities for both summer and winter vacations.
Updated January 2022
THINGS TO DO IN THE WINTER
As the largest ski resort in the United States, Park City Mountain Resort has over 195 ski runs to choose from. Take advantage of the 7300 acres of snowy terrain and ski or snowboard your heart out!
As a skiers only resort, Deer Valley is an intimate ski resort with top notch dining options. Stop by the various upscale hotels located at the resort for some hot cocoa and take in the mountainous views. 
For an unforgettable winter activity, go bobsledding on the same sliding track as the 2002 Salt Lake Olympic Games at Olympic Park. With an experienced pilot leading the way, you'll feel like a true Olympian.
Every year during the month of January, Park City hosts the Sundance Film Festival. Watch unique films from a variety of storytellers to gain a new perspective on entertainment. 
Go on a nordic adventure to The Viking Yurt that can only be accessed by sleigh. During this four hour European experience, be wined and dined after your sleigh ride with a six course meal in a winter wonderland.
THINGS TO DO IN THE SUMMER
Take a guided tour of Park City's Olympic Park to see the world's highest Nordic ski jump. If you're feeling adventurous, check out the seven tower zip line, rope courses, or extreme tubing.
Embrace your inner kid and take a ride down the 3000 foot alpine slide at Park City Mountain. Just take a short ride up the PayDay Chairlift for an alpine adventure!
Throw your hands in the air and let loose on the mile long mountain coaster. Scream your heart out as you ride through the breathtaking mountain scenery!
For the best views of Park City, go for a day hike. Try Armstrong or Rob's Trail for easier terrain, or Lake Blanche for more of a challenge.
Soak up the sun on the golf course with your buddies. With fifteen private and public courses to choose from, a fun golf day is just a put away.
Photo courtesy of Riverhorse on Main
As one of Park City's most popular restaurants, Riverhorse on Main is THE fine dining spot. Nothing tops their famous 20 ounce ribeye with blue cheese!
Get a taste of the Wild West at this saloon down at the end of Main Street. Snack on a cheese board and try some local brews from the famous High West Distillery.
At the base of the Silver Star Ski Chair is a cafe that all the locals call home. For a lively time, dine in during one of their "Park City Limits" live music performances.
Farm meets table at this adorable cafe down on Main Street. Nourish your body before a long day of skiing with one of their smoothies or power bowls.
Get a taste of Japan at this authentic Japanese restaurant that turns their food into art. Whether you order a sushi roll or noodles, it is sure to taste even better than the pretty presentation.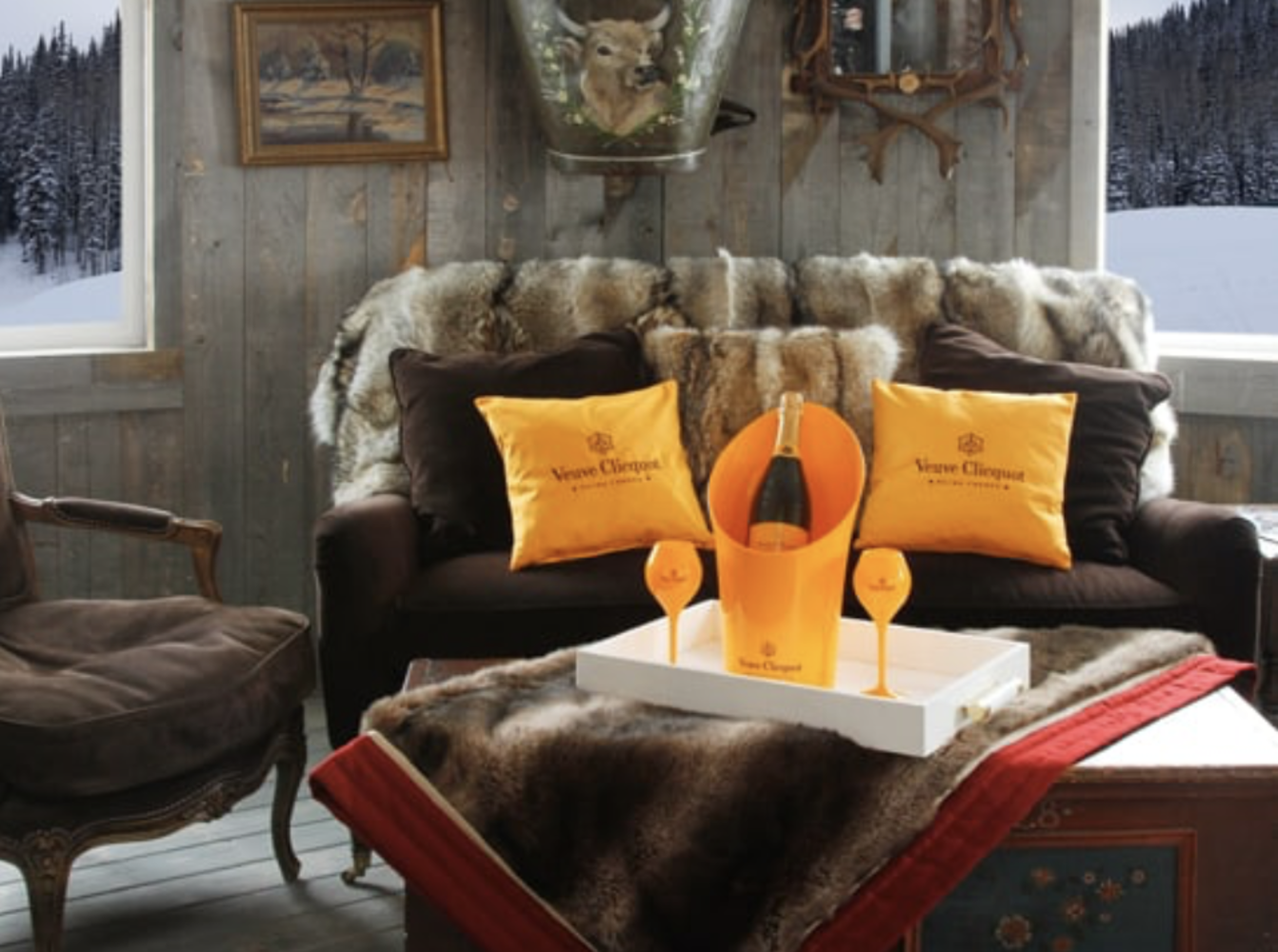 Photo courtesy of The Montage Après Lounge
Get the full après experience at this boujee yurt at the Montage in Deer Valley. Sip on a glass of Veuve champagne and snack on their gourmet bites by the cozy fireplace.
This intimate wine bar serves some of the finest wines in Utah. With a speakeasy vibe, you'll feel as though you have your very own wine cellar.
Sit back and enjoy one of their burgers and local brews from Utah's first brewery, the Wasatch first craft brewers since 1986.  
This Saloon is so well known it doesn't even need a name. Try a famous buffalo burger and alpine slide cocktail for the full No Name experience. 
Slow down and drink on mountain time with this unique flavor combo. Order a slice of pie to accompany your drink while enjoying the company of friends.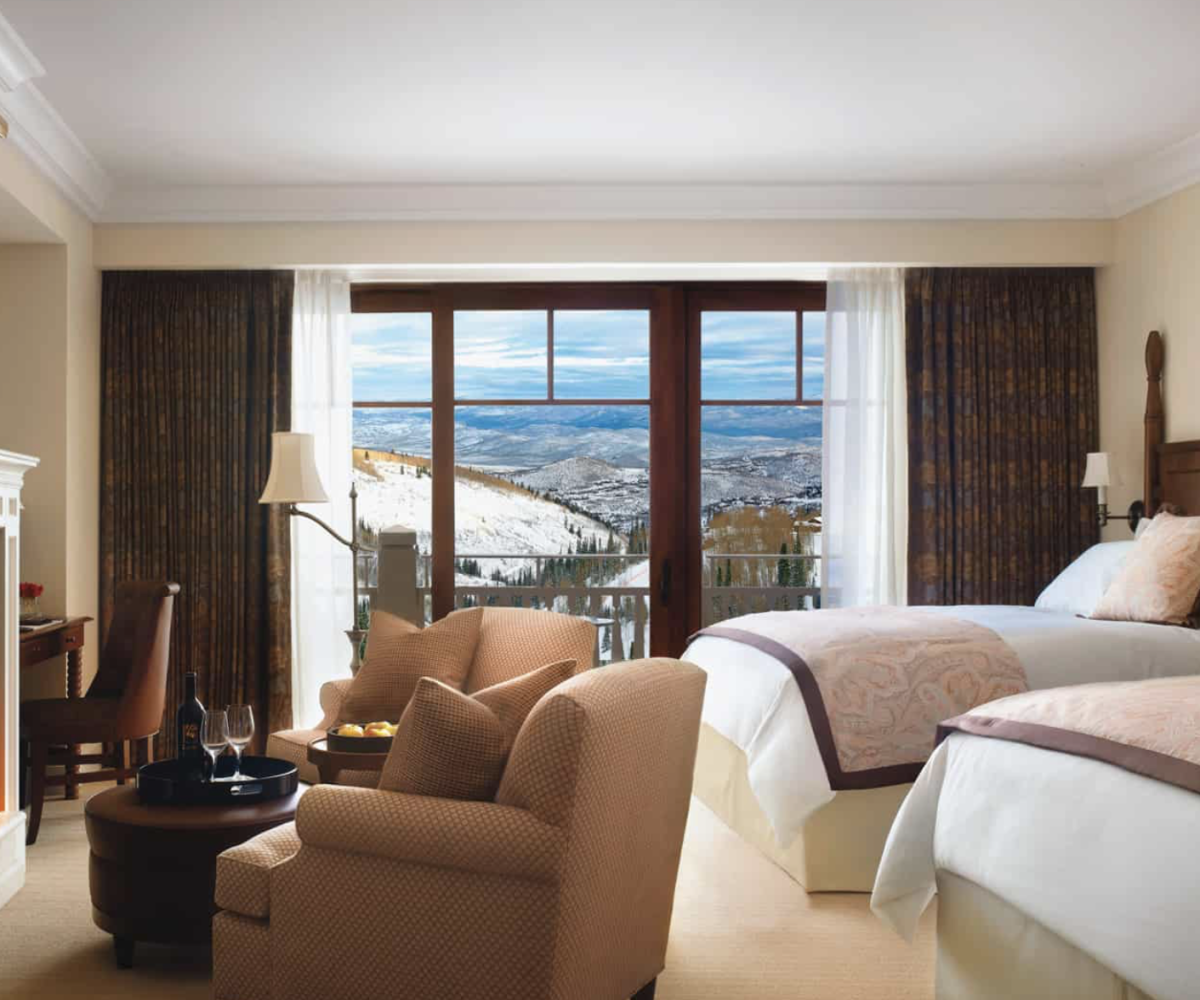 Photo courtesy of Montage
Just five minutes from Main Street is the beautiful Montage in Deer Valley. With the Veuve Après Lounge, several notable dining options, and ski in ski out access, they truly have it all. 
Inspired by the Olympic ski legend himself, the Stein Eriksen is a Norwegian lodge in Deer Valley. With its very own own chair lift, you can hop right off and into lodge to enjoy some of the best dining options in town and their gorgeous spa.
Nestled up in the Wasatch Mountains of Deer Valley, this luxury hotel is always at the top of our list. Ski right up to the entrance and take a ski break to warm up by the grand fireplace while sipping some hot cocoa.
Down in the Canyons Village at the base of the Park City Ski Resort, the Waldorf Astoria ensures a posh and comfortable experience with fireplaces in each room to stay cozy and warm.
At the base of the Deer Valley Ski Resort sits the gorgeous Chateaux. With a cozy lobby and luxurious lodge feel, this will be your new home away from home.