The decade-old Oak Lawn Italian favorite, Carbone's closed at the end of the year, with the objective of reopening under a new name, and it's done just that this past week! Introducing the new Barsotti's, a more elevated take on the former restaurant, but with the same classic Italian menu!

Updated April 2023
---
Owner Julian Barsotti (of Nonna and Fachini too) opened Carbone's over a decade ago at the corner spot of the Shops of Highland Park, becoming a staple Italian restaurant with classic dishes and a delicious Sunday gravy tradition. Barsotti's follows in its predecessor's footsteps, swapping out the casual market at the back of the restaurant, for a full bar!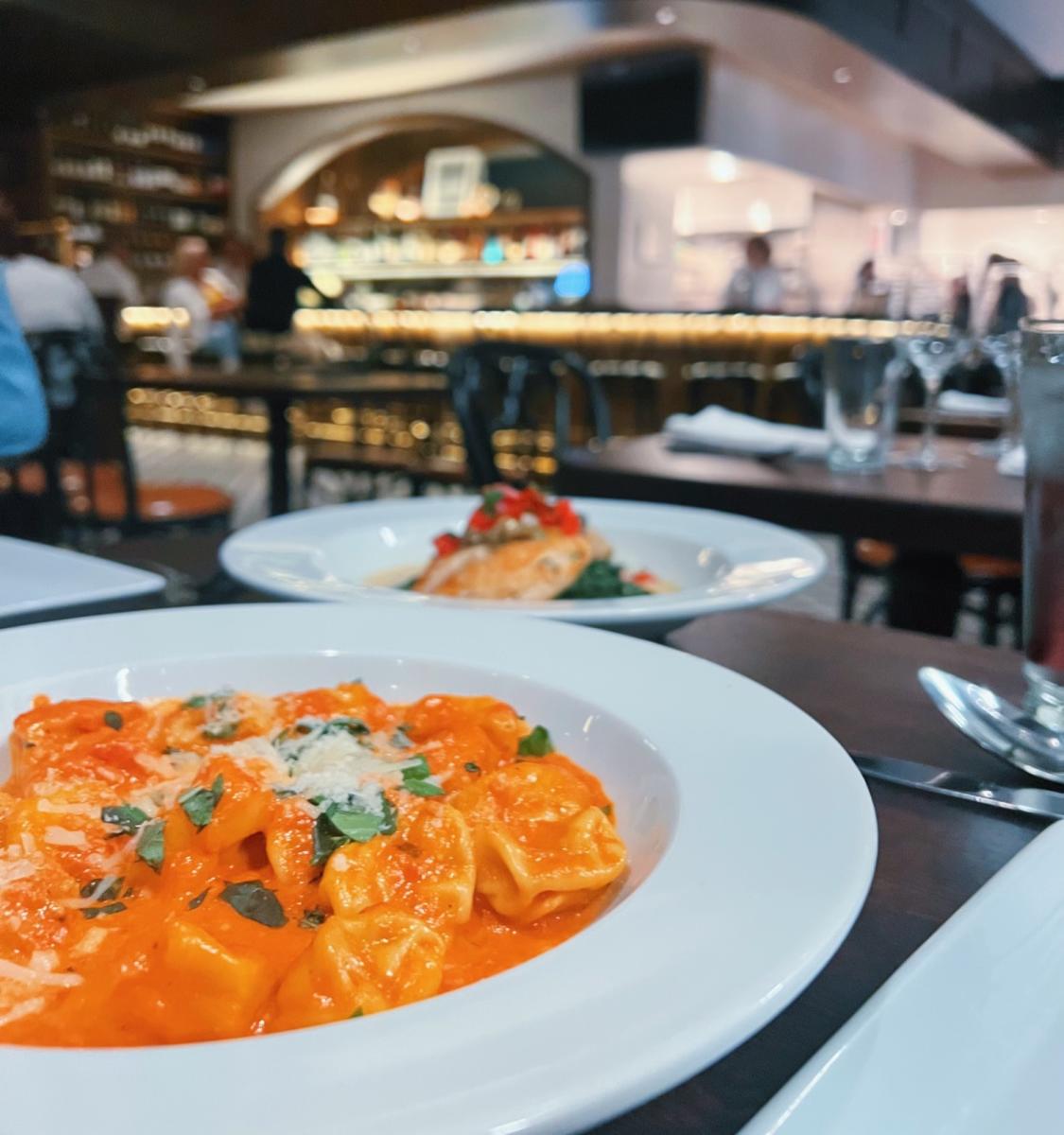 NAME CHANGE
If you are wondering why the swap, Carbone's filed a trademark lawsuit against Carbone last year when the New York restaurant opened in Dallas. The lawsuit settlement stated that Carbone's would change its name so Julian left the new name up to Dallasites via a poll on Dallas News. Barsotti's Fine Foods and Wine won out (and has since been changed to liqueurs.)
 
NEW RESTAURANT
Step in to find the casual white and bright interior changed out for a pretty navy and floral wallpaper on the back wall, with red booths and a wrap-around bar. But you'll still see the same white and black tile flooring and bistro tables!
 
MENU
If you loved Carbone's, you'll be happy to hear that the menu hasn't changed much at all. Sunday Gravy, vodka tortellini, lasagna bolognese, garlic bread, shrimp scampi, and chicken park vodka - gangs all here! But they're still experimenting with the menu so you may see some changes or new additions as they settle into the new space! Reservations are live and can be made on Resy, so make your plans and go support the return of this beloved institution!
LOCATION