We have your bubble tea bucket list from classic milk tea to ones infused with house-made dulce de leche. Check out some of the best boba shops in the DFW!
Updated May 2023
---
This bakery cafe chain with roots in Taiwan truly turns up the heat when it comes to providing premium coffee, pastries, and boba! 85°C features an in-shop bakery with over 50 varieties of pastries, gourmet cakes, and breads baked fresh hourly. After browsing the yummy selection of pastries, enjoy a selection of drinks like the chain's signature sea salt coffee and black tea, all given a boost with boba! 
Multiple locations | See locations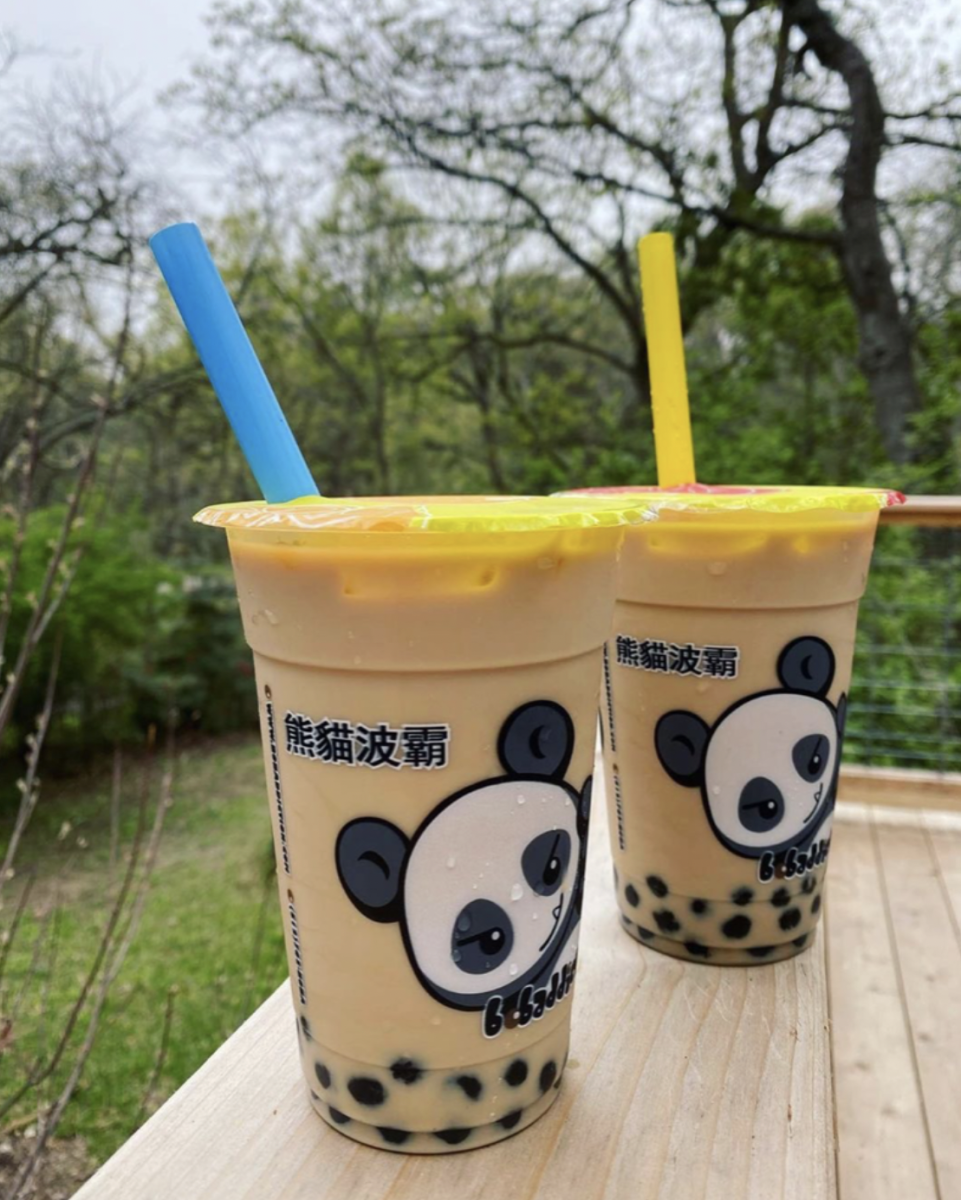 Satisfy your bobaddiction at this cute spot! This adorable boba tea shop slings fruity teas spiked with lychee, honeydew, peach, and more. If you're not feeling fruity, consider a milk tea in flavors like taro, Vietnamese iced coffee, and jasmine. Add rainbow jelly, grass jelly, tapioca pearls, or popping boba for a more bobalicious drink!
North Richland Hills | Directions
Do you love boba a latte? Boba Latte offers the tastiest and freshest bubble teas like Jasmine Milk Tea, Thai Tea, Black Milk Tea, and more! They also offer smoothies, coffee, and specialty drinks for those feeling adventurous! From their sweet and spicy mango slushie, to a fruity blend of pink guava and strawberry, called Love Potion, you'll be bound to fall in love with every sip!
Frisco & Richardson | See locations
Get crafty and customize your own Craft Tea Signature drink at Craft Boba Tea! This locally and women-owned boba tea shop specializes in loose-leaf brew Jasmine Green Tea, Dark Roasted Oolong, and Early Black. The drinks are fresh and never artificial, combined with real fruit juice and cane sugar syrups. Add lychee coconut jelly or tapioca boba for the ultimate boba drink!
Multiple locations | See locations
 
Ding Tea is a global phenomenon, blending freshly brewed tea and real milk into perfection. Each cup of premium tea is authentically Taiwanese! We recommend you try the Taro Milk Tea, Strawberry Milk Tea, Brown Sugar Pearl Milk Tea, and their Top Fruit Tea.
Multiple locations | See locations
Fill your heart and tummy with milk tea, fusion Tea, smoothies, slushies, or coffee drinks at Dottea! Near the Galleria in North Dallas, this boba tea shop is locally owned and so delish. Their drinks are rotated seasonally, so be sure to check the menu before you go to find some of your seasonal faves! You'll also find waffle sticks on the menu if you've got an appetite for more! 
Addison | Directions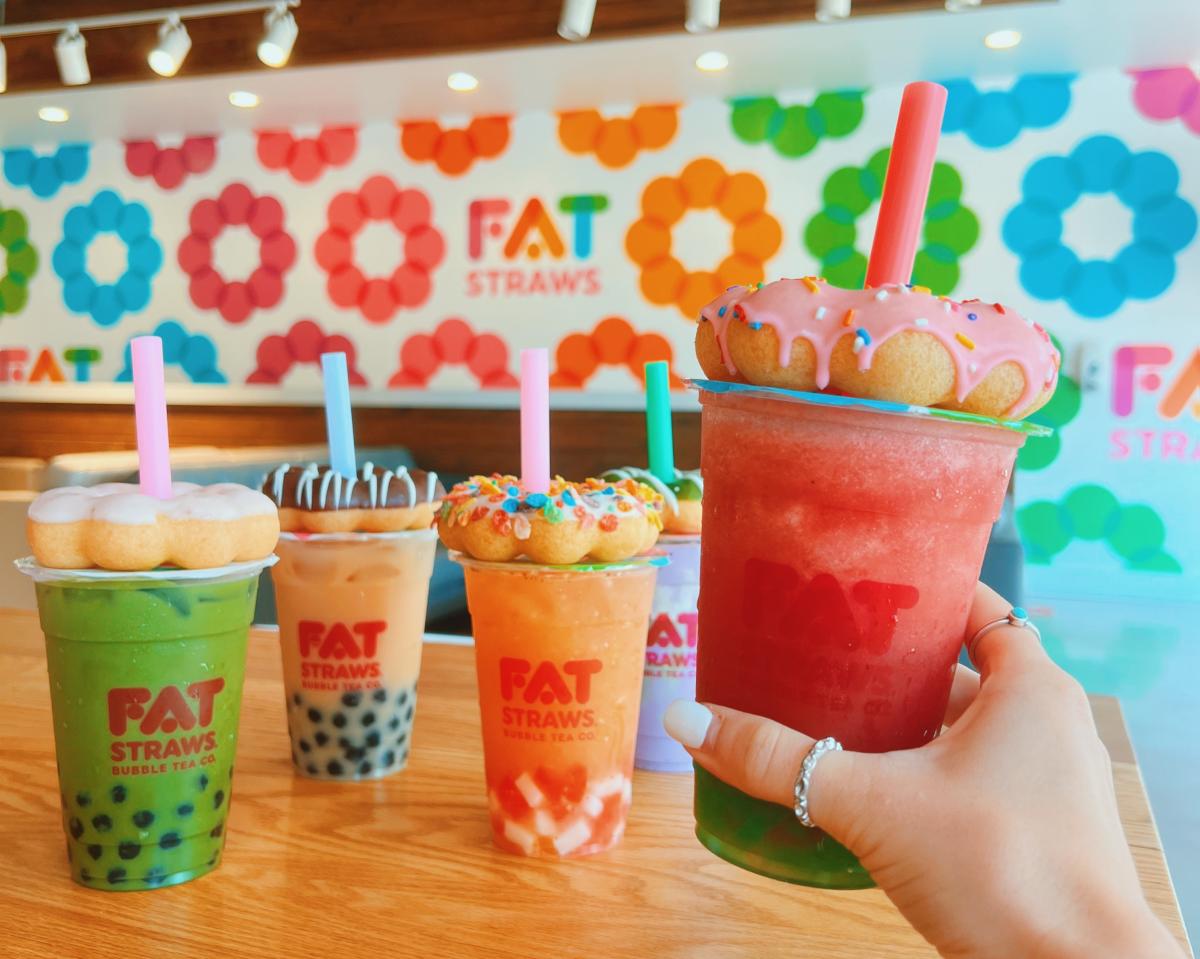 The bigger, the better! Since 2002, this Dallas-based boba tea shop has been serving milk teas, fruit smoothies, and fruit teas in the metroplex. Fat Straws also sell mochi donuts to pair with your favorite boba drink. Their popular items include Strawberry Black Tea, Classic Milk Tea, and Coconut Milk Tea, and their mochi donut flavors range from Strawberry Cheesecake to Cookies and Cream. These can be ordered by the dozen, half-dozen, or four-pack!
Multiple locations | See locations
'Feng' cha wish your boba was yum like this? Opened in Lower Greenville in 2021, this boba teahouse is known for its Dirty Boba Milk Tea made with brown sugar. You can find classic and other sweet creations like the Crème Brûlée Dirty Boba, Oreo Cheese Milk Tea, and Mango Au Lait. Pure teas are also available in Black, Jasmine Green, Oolong, and more!
Multiple locations | See locations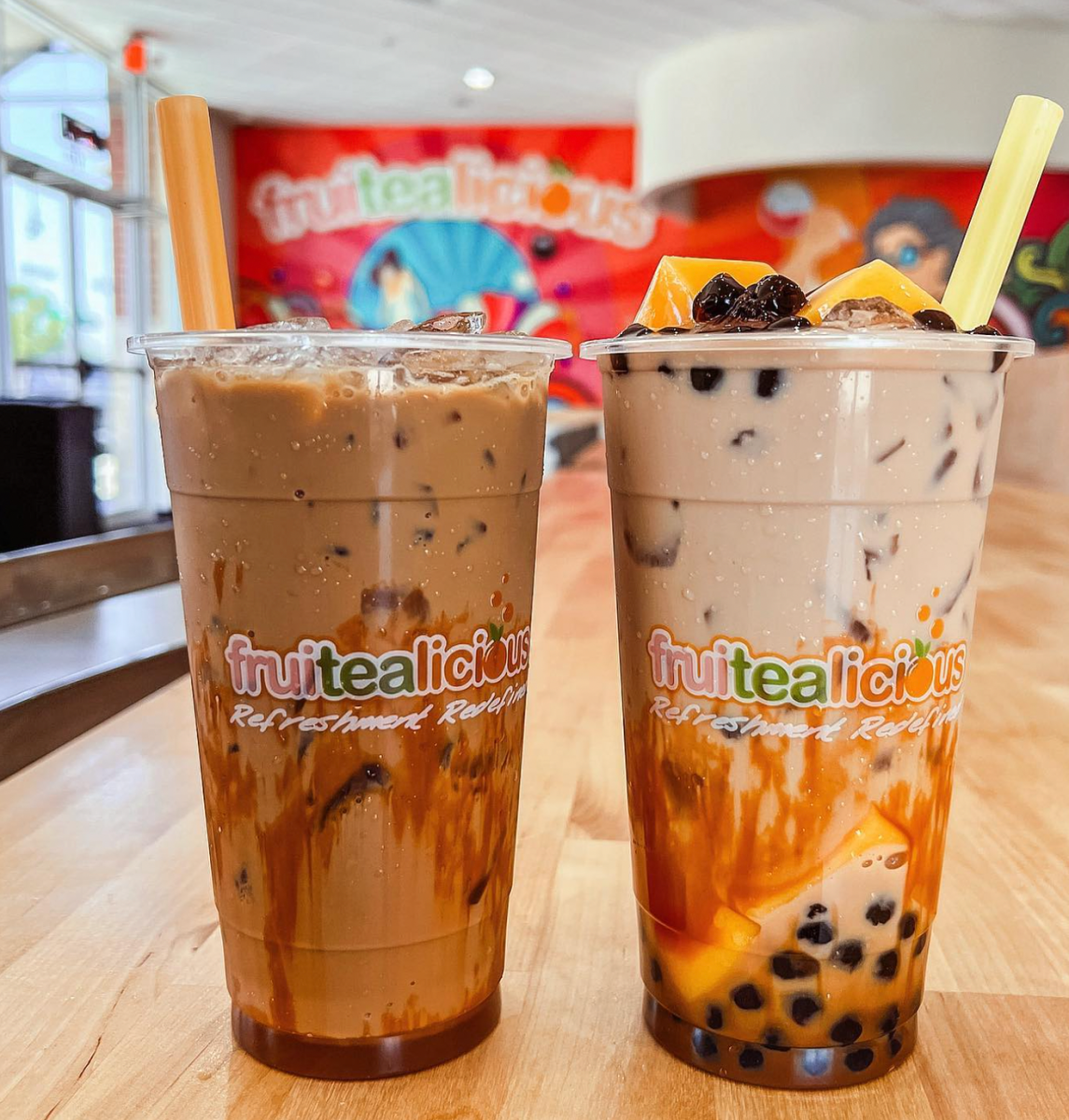 It's Fruitealicious, t-t-t-t-t-tasty, tasty! Here, you'll find an impressive selection of varieties of boba to add to your fruitealicious tea! Stack the bottom of your tea or smoothie with fruity Strawberry, Lychee, and Coconut-flavored jellies, juice-filled popping boba, fresh fruit bits, or regular tapioca pearls! You can also transform your boba tea into a meal replacement with a scoop of protein powder.
Multiple locations | See locations
photo courtesy of Fruitealicious
Bang the gong for Gong Cha! This boba spot offers bangin' fresh teas that can be blended with a variety of fruits, toppings, and creative mixes and are best known for its Pearl Milk Tea and Milk Foam. A quick tip, Gong Cha has a special menu of their popular bubble tea menu combination. You can start from there if you're a beginner!
Multiple locations | See locations
"I only love my boba and my momma, I'm sorry." We've got heart eyes for this hidden gem and local favorite, I Heart Boba! Featuring a menu of traditional, no-fuss drinks with perfectly-prepared boba, your boba needs will definitely be met. Try the red bean or taro smoothie next time you stop by!
Mesquite | Directions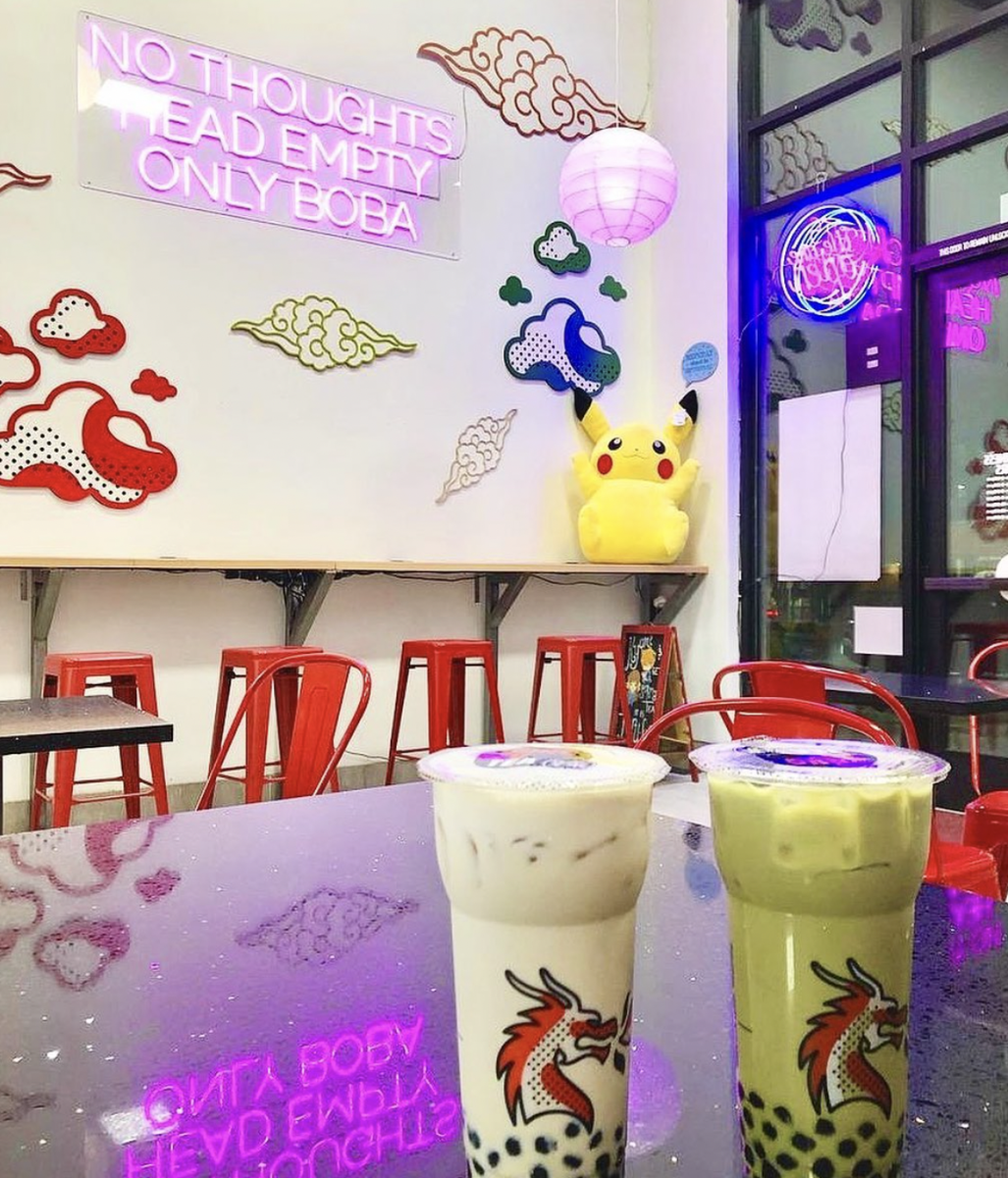 Everybody was Kung Fu Figh-teaing! Where service is fast as lightning, this national bubble tea chain is one of the biggest boba tea brands with spots as far as Taiwan, Cambodia, and Japan! Their best sellers include classic milk tea, punch, milk cap, slushies, and more. Get your fix of all the classics here!
Multiple locations | See locations
photo courtesy of Kung Fu Tea
Fill your cup with magic at Magic Cup! Merging magical Eastern and Western influences, they create their specialty teas, frappes, smoothies, coffee, and boba drinks. You'll be feeling taro-iffic after getting your daily dose of boba here!
Multiple locations | See locations
This adorable boba tea spot offers teas sourced from around the globe! Their popular options include Taro Milk Tea, Matcha Coconut Tea, and Thai Milk Tea. The shop has an entire portion of its menu dedicated to matcha, aptly named "Never Too Matcha." You'll also find Creme De Sea Salt Layered Tea in variations like Thai tea, black tea, chai, and brown sugar!
Greenville | Directions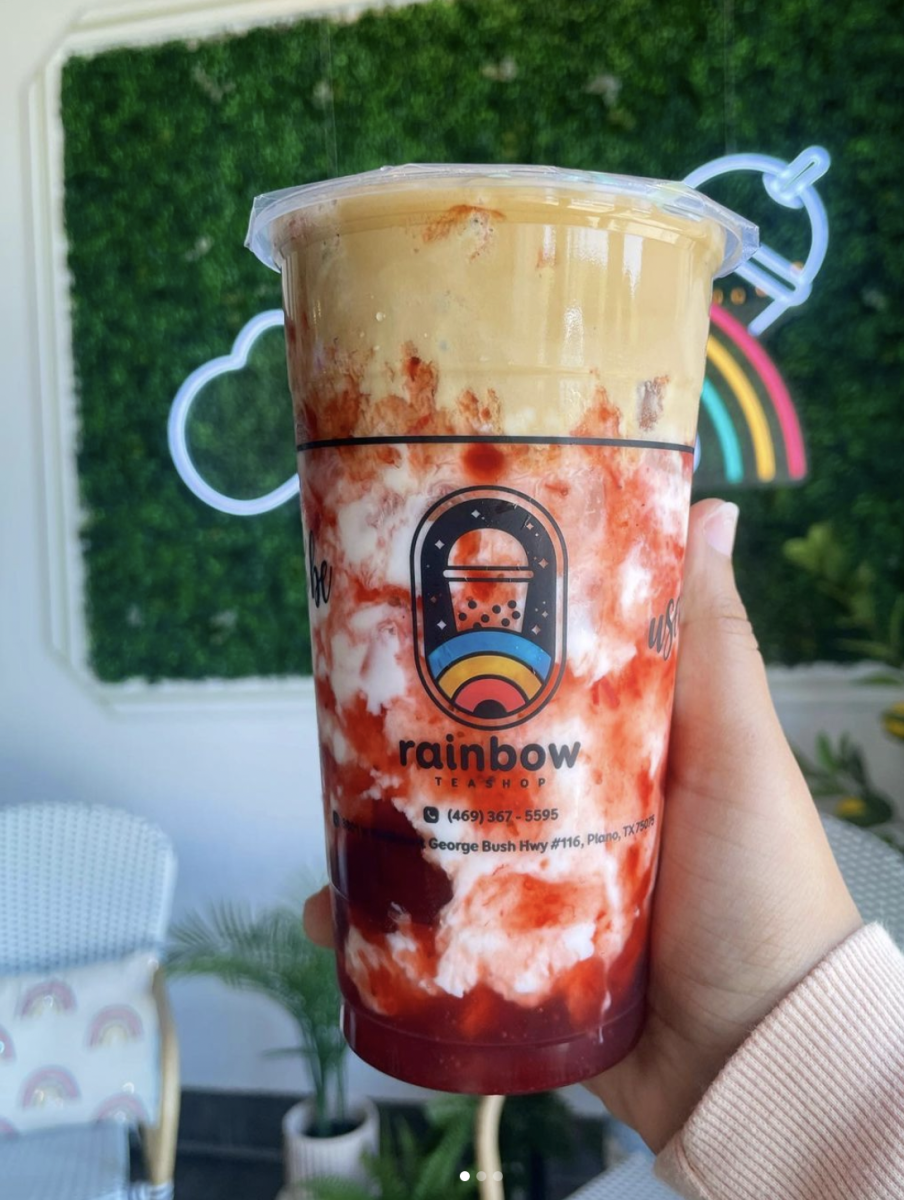 Taste the rainbow at Rainbow Teashop! With a drink in every color for you, this local boba tea house prides itself on offering a unique variety of delicious drinks for you to enjoy. From their dreamy matcha milk tea and tiger sugar milk tea to their refreshing passionfruit tea, there's happiness in every cup!
Plano | Directions
photo courtesy of Rainbow Teashop
The boba tea at Royal I.T. Cafe 'rules!' This Lake Highlands cafe serves poke, sushi, ice cream, and phenomenal boba tea. While their brown sugar milk tea is considered to be their highest in 'rank', the fresh fruit teas such as their honey lemonade green tea and mango green tea are also worthy of a noble title!
Lake Highlands | Directions
Sharing is caring, so we had to make sure we shared this iconic boba tea spot with you! This laid-back, strip-mall outlet pours bubble teas in a variety of milk and fruit flavors. Cool off with their Honey Lemonade with Aloe Vera or refresh yourself with their Strawberry black tea with lychee jelly! There's tea for everyone at Sharetea!
Multiple locations | See locations
Tea Daddy definitely calls the shots in this boba shop! This boba spot dishes out creative and classic beverages with sweet and savory bites! On their extensive menu, you'll discover a mix of street foods and handcrafted desserts, as well as more than 20 different drink selections! The shop is open daily from 10 am to 10 pm, making it an ideal remote working/studying place or date night activity.
Richardson | Directions
This spot specializes in tea, tea lattes, and milk teas! Their boba milk teas are all on the sweeter side with flavors like Taro and Honey Scented Mini Pearl Milk Tea. Their classic fruit teas vary in base with most using oolong, a traditional Taiwanese tea, with added flavors of lychee, peach, passion fruit, and more!
Frisco & Richardson | See locations
Why settle for one drink when you can have two in one? Zero Degrees has the "Splitcup," which allows boba junkies to try two teas (maybe lychee-strawberry green tea and cucumber limeade?) in a cup with separate compartments! Get the best of both worlds at Zero Degrees!
Multiple locations | See locations
---
YOU MAY ALSO LIKE