One of our favorite spring activities is wandering a farmers market to stock up on fresh produce and other local goodies, and here are the best around DFW!
Updated April 2023
---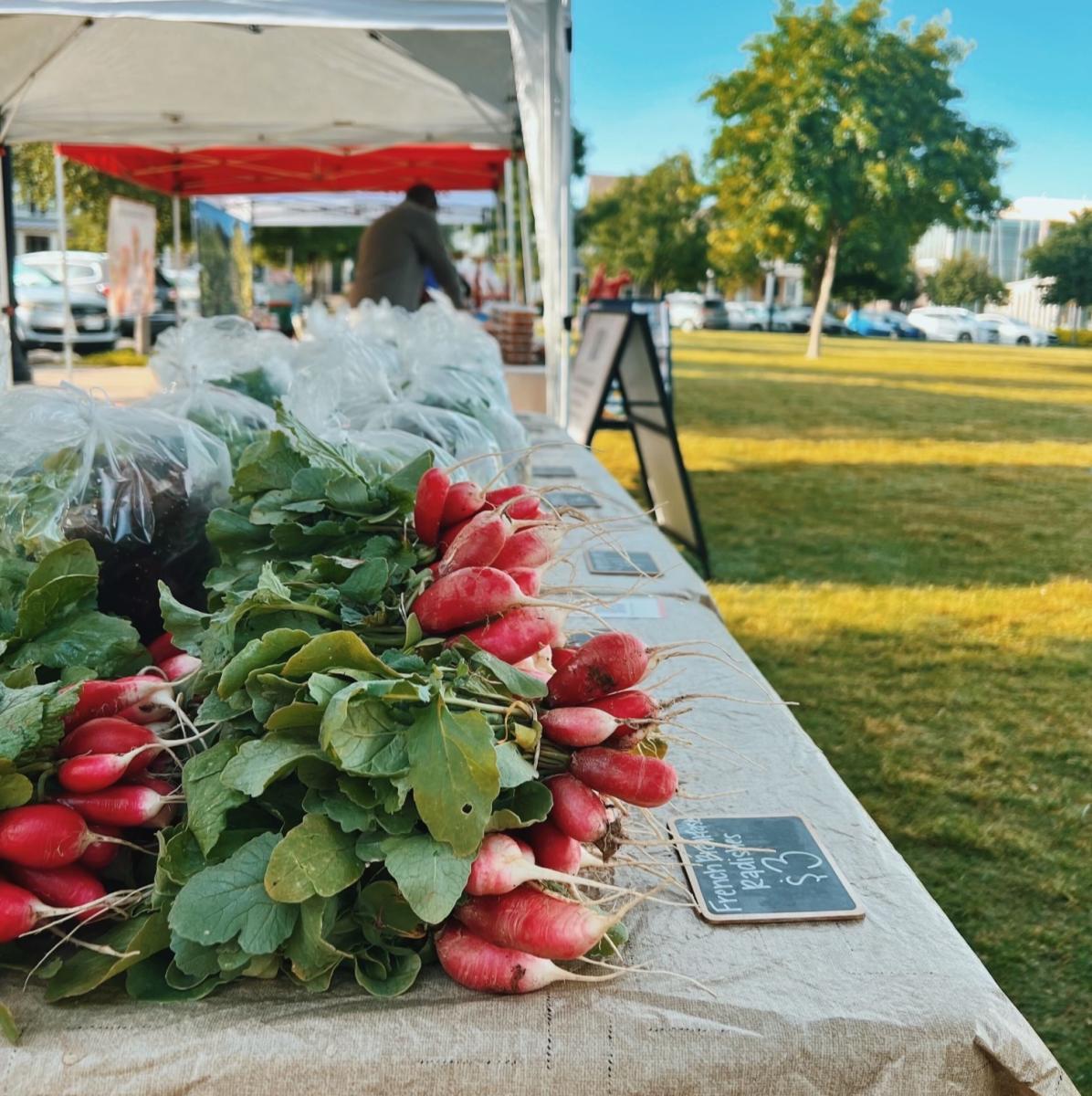 Boasting over 55 vendors, this food-only market was founded in 2003 by local citizens in Old Town Coppell. This market is a hub for local farmers & food producers and was named the best suburban market in D Magazine Best of Big D 2021! It prides itself on promoting agriculture with all vendors required to meet standards to ensure the quality & authenticity of their products.

Enjoy an open green space, a playground & splash pad for the kiddos, food trucks, baked goods, and maybe even shop for your groceries here to support local food makers. This is the perfect place to be for families, foodies & anyone wanting to join the community & support local businesses on Saturdays from 8 am-12 pm!
COPPEL | DIRECTIONS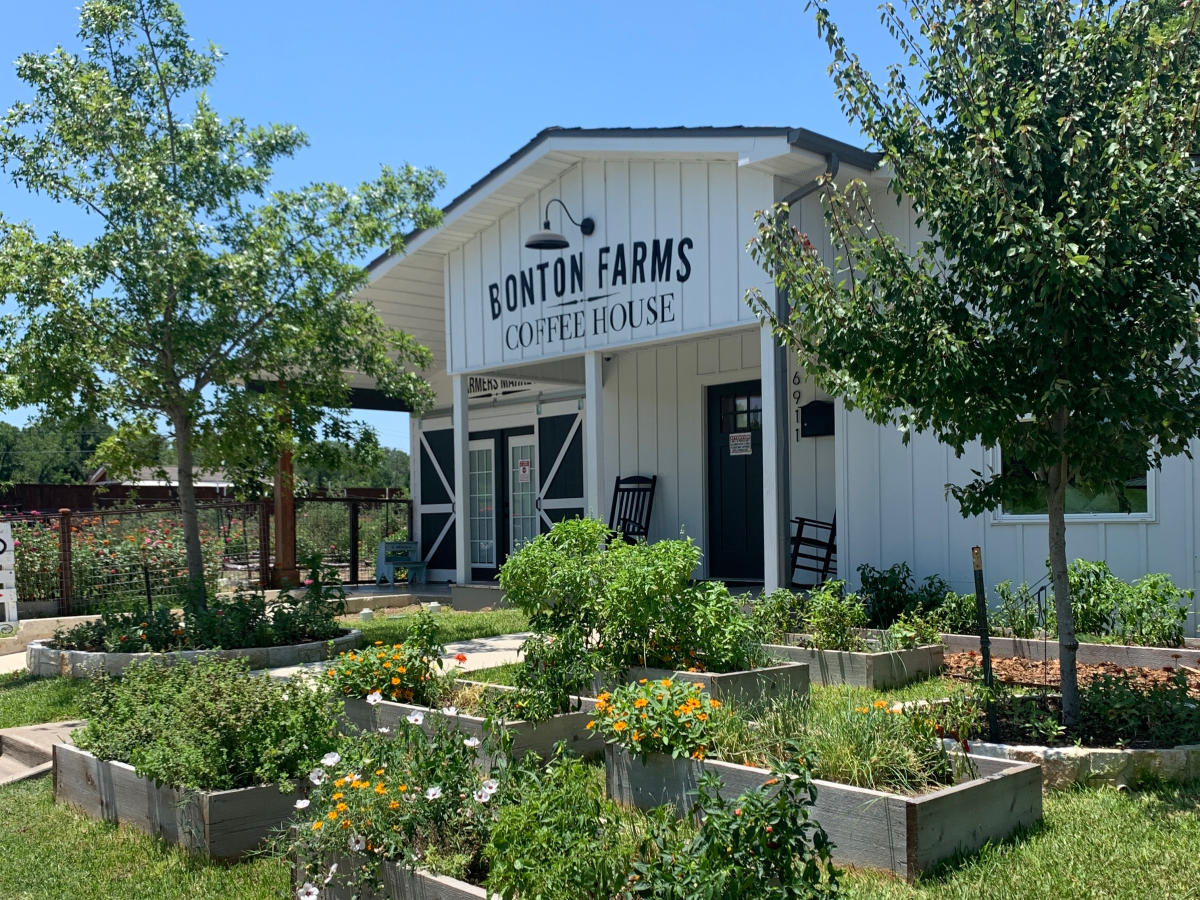 What started out as a garden in a small lot has grown into two fully functioning farms, a Farmer's Market, a Café, and a Coffee House. Bonton Farms continues to grow organic food and hope for a better tomorrow right in the Bonton community! Working alongside residents to transform the community, they support their neighbors in redefining the norm in their community so they may have a fighting chance at life. Support Bonton by visiting their market Mon-Sat 9 am-3 pm! They are also available for pickup & delivery.
BONTON  | DIRECTIONS
 
The City of Celina invites you to shop the monthly Friday Night Market in the heart of Downtown Celina from 6 pm- 9 pm. These free-to-attend Markets offer a great way to get outside, shop locally, eat delicious food, and listen to live music. Over 60 vendors proudly promote their homemade, handmade, and homegrown items here!
CELINA | DIRECTIONS
Founded In 2009, The Denton Community Market is a nonprofit, producer-only Farmer's And Art Market In Downtown Denton! Bring the family on Saturday from 9 am-1 pm and experience live music, kid's activities, local farms, local artists, food trucks, food vendors, and more! 
DENTON | DIRECTIONS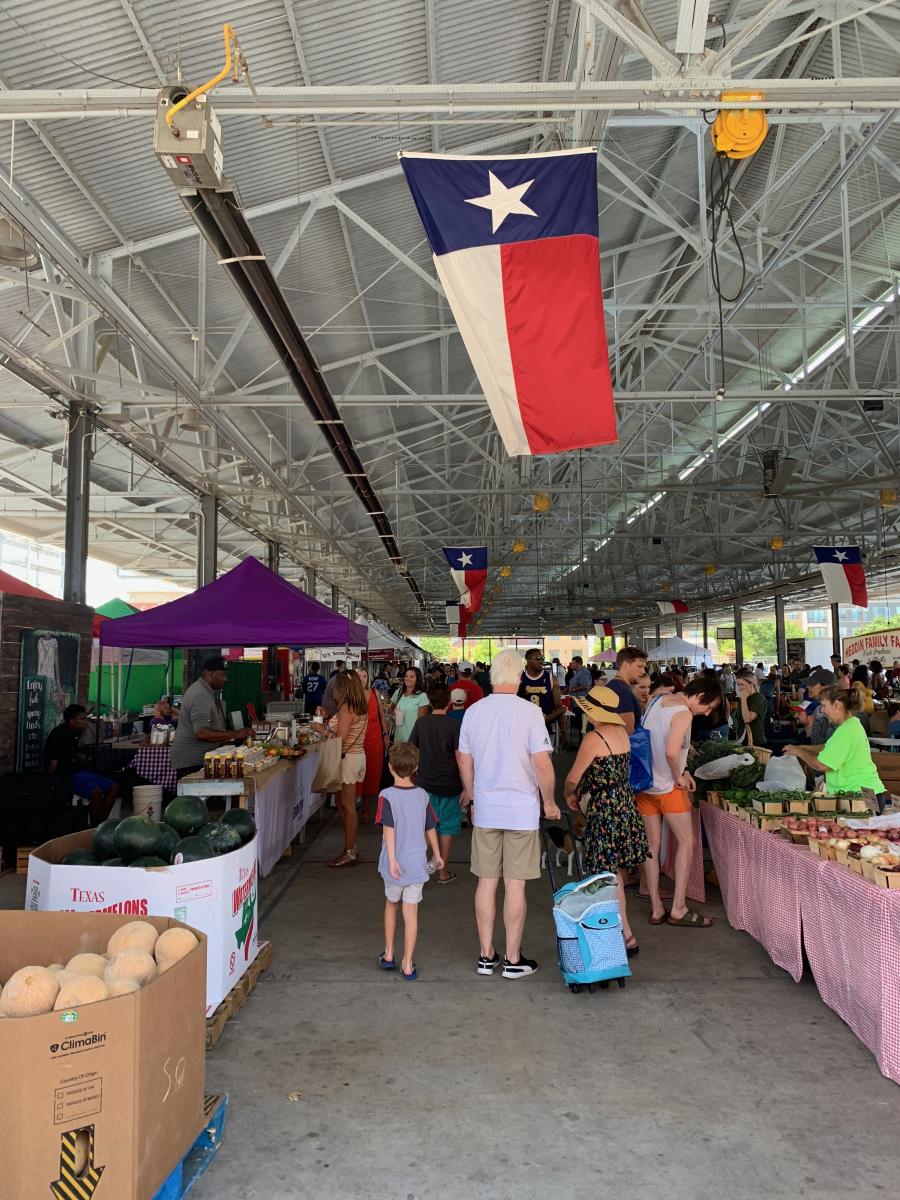 Offering seasonal produce, artisan pantry staples & handmade goods since '41, the Dallas Farmers Market exists to cultivate a healthier, more sustainable lifestyle for all of North Texas! Seasonal produce, free-range meats, fresh eggs, artisan pantry staples, and handmade arts + crafts can be found in The Shed every weekend year-round. All products are grown and raised within Texas or 400 miles of Dallas, ensuring that the selection is always fresh, and seasonal, and supports local agriculture. Enjoy on Saturdays from 9 am-5 pm & Sundays from 10 am-5 pm.
DOWNTOWN | DIRECTIONS
Four Seasons Markets identifies the best quality handmade products and facilitates engagement among buyers and sellers, supporting entrepreneurs and their families. Through a network of farmers markets that offer artisanal goods in a festive atmosphere, they connect patrons, vendors, retailers, sponsors, and property owners. Check out one of their locations!
MULTIPLE LOCATIONS | DIRECTIONS
The Frisco Farmers Market on Main Street is a bustling hub of activity that's open rain or shine year-round! Since 2018, their vendors have been selling freshly harvested and carefully prepared foods to visitors. Their market offers diverse products, including farm-fresh produce, artisanal goods, handmade crafts, and much more. They also feature chef demonstrations, live music, and a lineup of family-friendly events, making their market a special gathering place for families and friends! Plan your next visit on Saturday from 8 am-4 pm or Sunday from 10 am-4 pm.
FRISCO | DIRECTIONS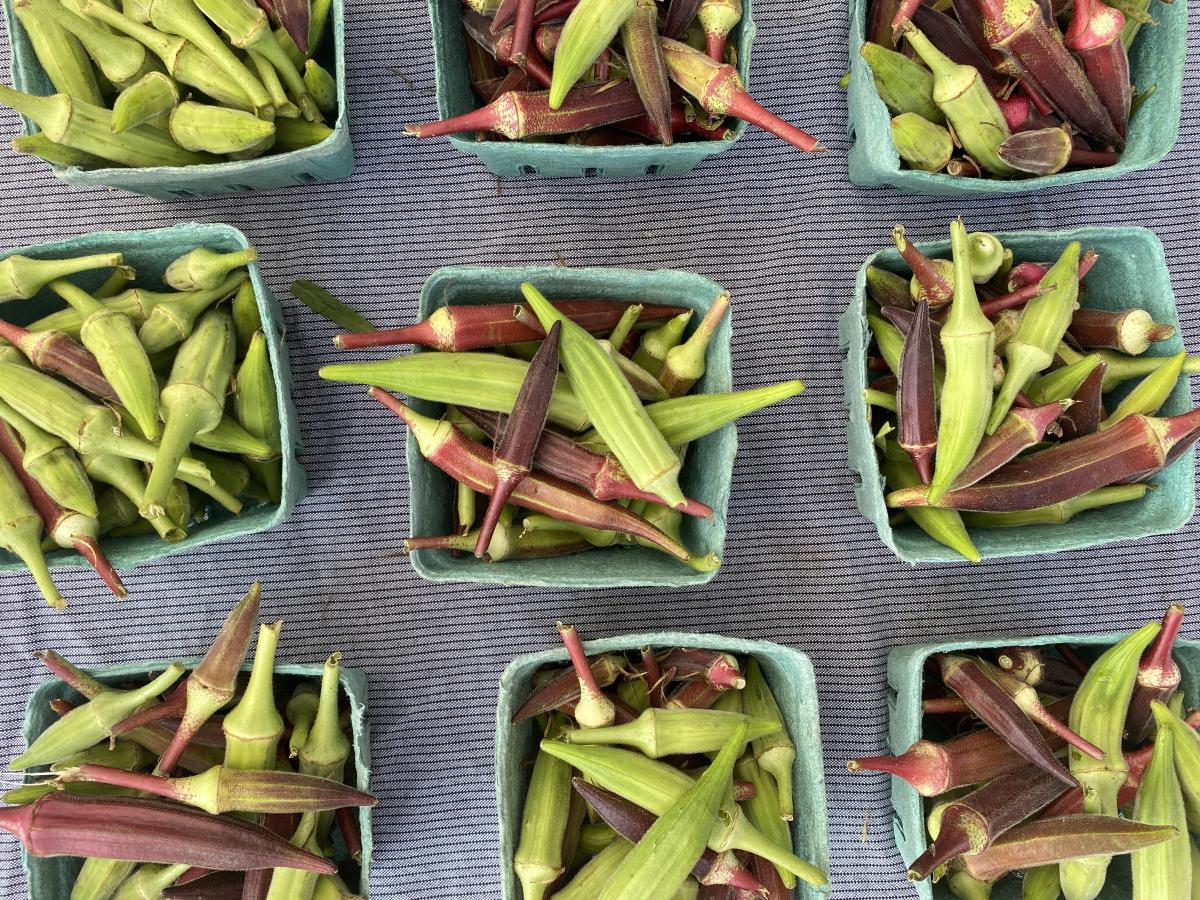 Starting in 2​007, the Frisco Farmers Market continues to grow in popularity. Today, the Rotary Club of Frisco continues the farmers market tradition with proceeds from the market supporting Frisco community projects - including academic scholarships, grants for local non-profits, and first responder recognition! They find local growers and ranchers who offer juicy melons, peaches, vine-ripened tomatoes, fresh corn on the cob, meat, and lots more. They also find the best local purveyors of baked and canned goods, honey, olive oil, soaps, arts and crafts, and other artisan products. The market allows customers to have access to locally grown, farm-fresh produce and provides farmers the opportunity to develop a personal relationship with their customers and cultivate consumer loyalty! Come out to support and enjoy on Saturday from 8 am-12 pm!
FRISCO | DIRECTIONS
Mon-Sat 9 am-6 pm & Sun 9 am-3 pm
Local family-owned market with seasonal organic produce
PLANO | DIRECTIONS
Good Local Markets are producer-only, with the best local produce, meats and cheese, bread and pastries, pickles, jams, specialty foods, and more. They are proud of our hard-working farmers and artisan vendors. In addition, they are proud to include artisans with handmade furniture, toys, clothes, soaps, and more, all made by North Texans! You will find them rain or shine at either of their locations.
MULTIPLE LOCATIONS | DIRECTIONS
Grand Prairie Farmers Market at Market Square is open 8:00 a.m. to 1:00 p.m. Saturdays from April through mid-December and features locally grown fruits and vegetables, baked goods, tamales, salsas, dips, relishes, eggs, honey, chips, plants, soaps, candles and more! 
GRAND PRAIRIE | DIRECTIONS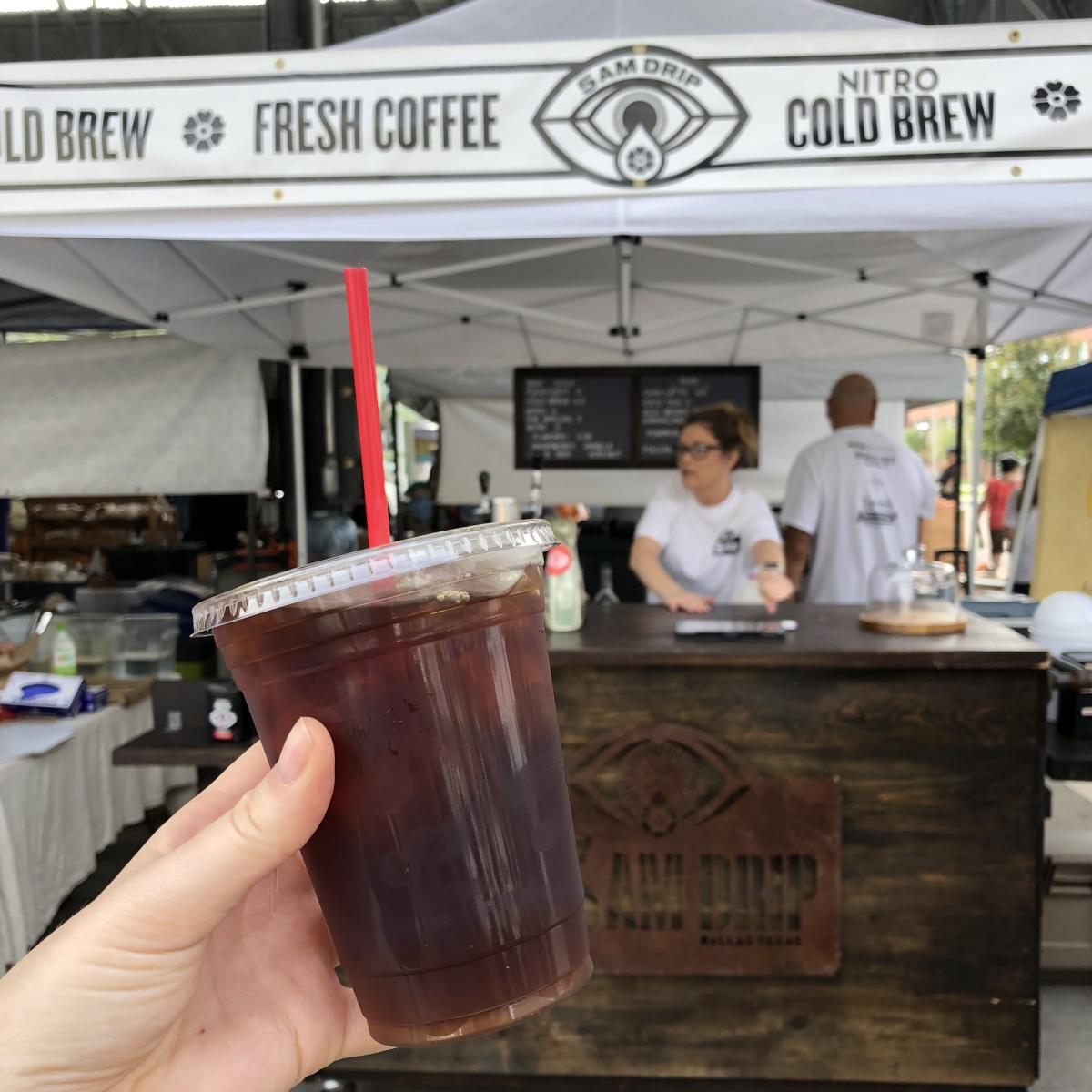 Each Saturday from 8 am-12 pm, history intersects with the present at the award-winning Historic McKinney Farmers Market at Chestnut Square! Let the hustle and bustle of a busy week melt away in the open air as you cultivate a more natural, balanced way to do your weekly or occasional shopping. 
Grab a coffee & shop produce from 75 vendors!
MCKINNEY | DIRECTIONS
North Richland Hills Farmers Market has been providing quality produce and plants to the local community for over 15 years! They provide the finest quality produce from local farmers as well as seasonal favorites in Texas such as Pecos cantaloupes, Parker County peaches, and East Texas tomatoes! They also carry locally grown and organic produce. You can also find premium seasonal bedding plants, hanging baskets, and perennials! Find more Monday-Saturday from 8 am-7 pm & Sunday from 9 am-7 pm.
NORTH RICHLAND HILLS | DIRECTIONS