Contrary to popular belief, there is an abundance of hiking trails that can be found in or near Dallas. North Texas has some of the most beautiful trails tucked away amongst the new apartment high-rises and suburban sprawl. If you're looking to get out of the city, scenic views of nature are just a short drive away! Whether you're an avid hiker who can't wait to explore or a novice who just wants to get outside on a gorgeous day, here are the top trails you should check out on your next nature trip!
Updated April 2023
---
BEST HIKES IN DALLAS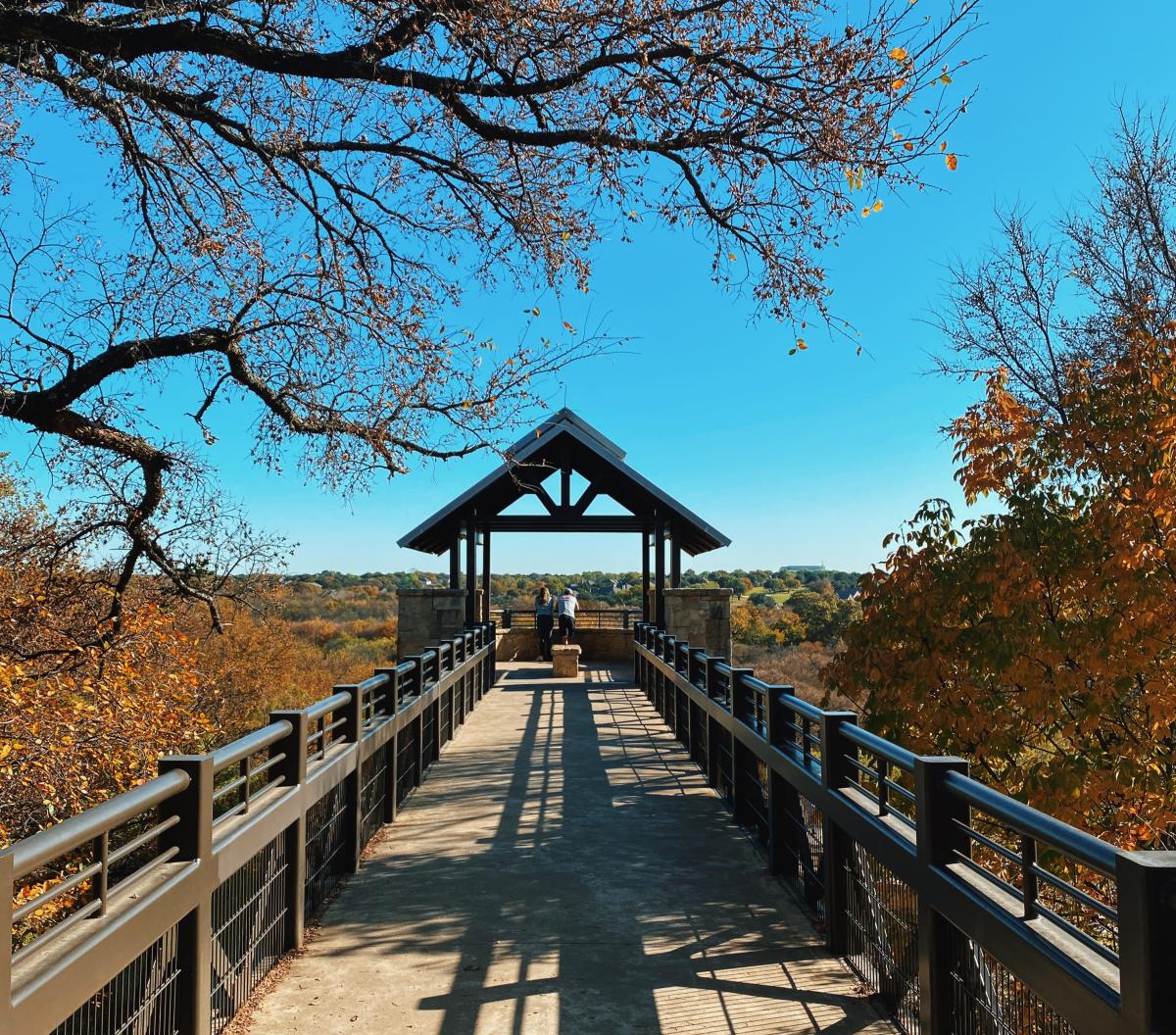 With 3 miles of paved hiking trail, 3 miles of unpaved hiking trail, and a 2.8-mile off-road bike trail, Arbor Hills Nature Center has something for every outdoorsman. The 200-acre park is located just 20 miles north of downtown Dallas in the northern suburb of Plano.
If you're looking to chill out on a weekend, we highly recommend the Outer Loop Trail that starts off in a meadow (where it's not uncommon to see artists with their easels), and then follows a clear water tributary of Indian Creek.
Plano | Directions
Scenic and rich in wildlife, The Cedar Ridge Preserve is a slice of Texas Hill Country right here in DFW! Formerly the Dallas Nature Center, the preserve spans 600 acres between Mountain Creek Parkway and FM 1382, a short 20 minutes from downtown Dallas.
This nature park offers a variety of amenities for visitors. There are 9 miles of walking trails ranging from easy to difficult, providing the perfect experience for any hiker. The center also features butterfly gardens and picnic areas!
Cedar Hill | Directions
Take a 25-minute drive southwest from Downtown and you'll find the Dogwood Canyon Audubon Center. With over 2 miles of hiking trails that reach some of the highest elevations in Dallas County, this is a great hiking option for panorama pics and scenic overlooks.
Dogwood Canyon is named for the dogwood trees that grow in abundance in the area, making early spring one of the best times to visit so that you can witness the beautiful pink and white blooms. There is plenty to take in year-round, however, and guided hikes are offered so you can learn more about the local biodiversity in all seasons.
Cedar Hill | Directions
Just outside of Fort Worth 400 acres of green space, hiking trails & a scenic overlook of Eagle Mountain Lake. The park features over 5 miles of trails that range in difficulty, making it a great option for families! If you're looking for a challenge, run the hills or climb the steeper trails for a workout with a view!
Fort Worth | Directions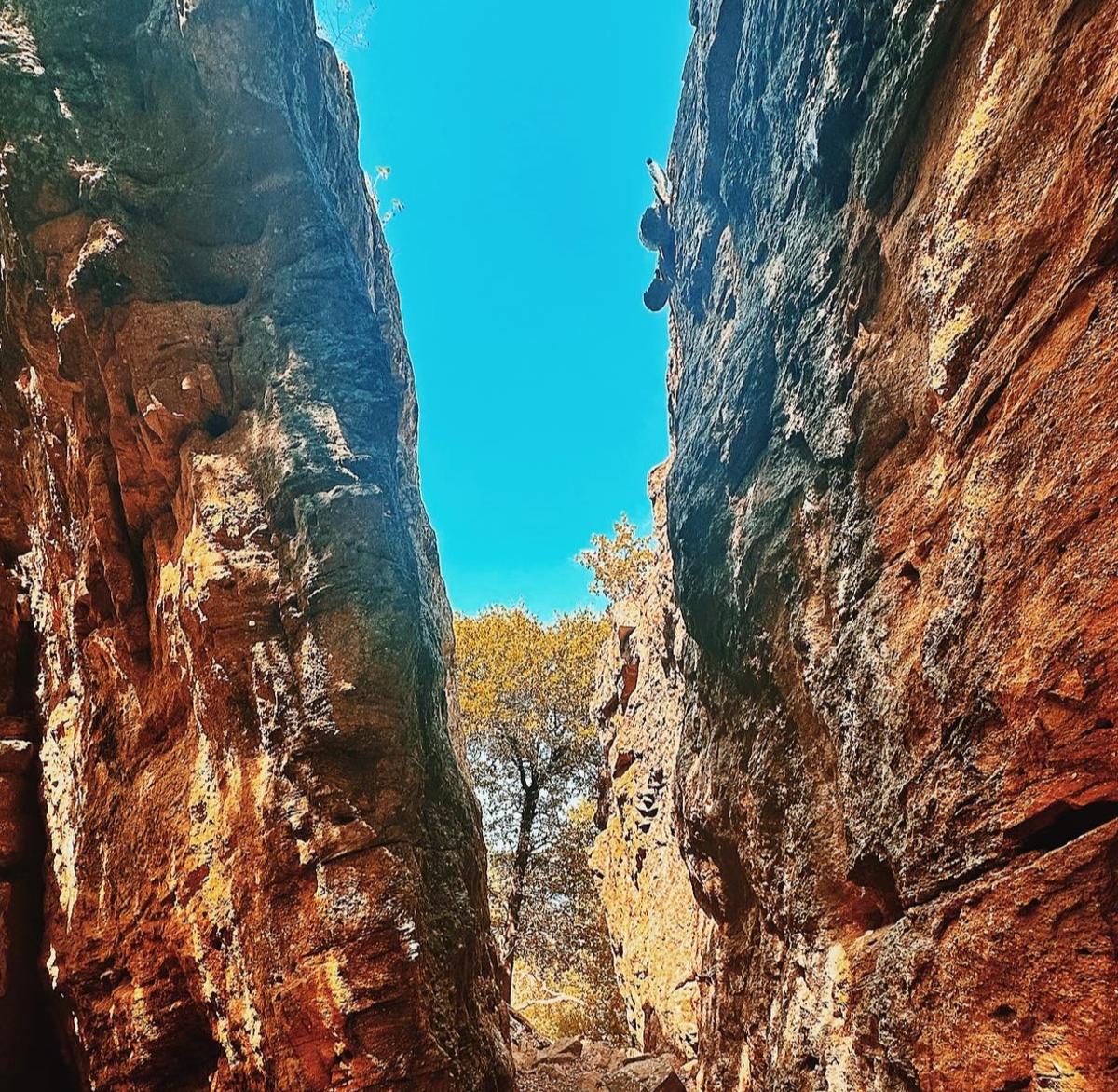 Just 1.5 hours outside of Dallas is a 3,000-acre state park with hiking trails, horseback riding, rock climbing, and even natural healing well water! Located inside Lake Mineral Wells State Park is Penitentiary Hollow, a 1.2-mile rocky trail that takes you past the lake and through tall sandstone formations. You'll feel like you're hiking through a cool shaded canyon, even in Texas heat! Be sure to make a reservation for hiking, camping, or rappelling. Adult day passes are $7 and children under 12 years are free.
Mineral Wells | Directions
A quick trip outside of Dallas, Grapevine Lake is home to over 8 different trails spanning 67 miles! The North Shore Trail is one of its most popular, running for 22.5 miles from Rockledge Park to Twin Coves Park on the north side of the lake. It's a moderately difficult trail, but it's well worth the effort to score some spectacular views of the lake and cool breezes off the water.
While open year-round, the trail does close for inclement weather and flooding so be sure to check the trail's status before heading out; especially in springtime! Dogs are also welcome but must be kept on a leash.
Grapevine | Directions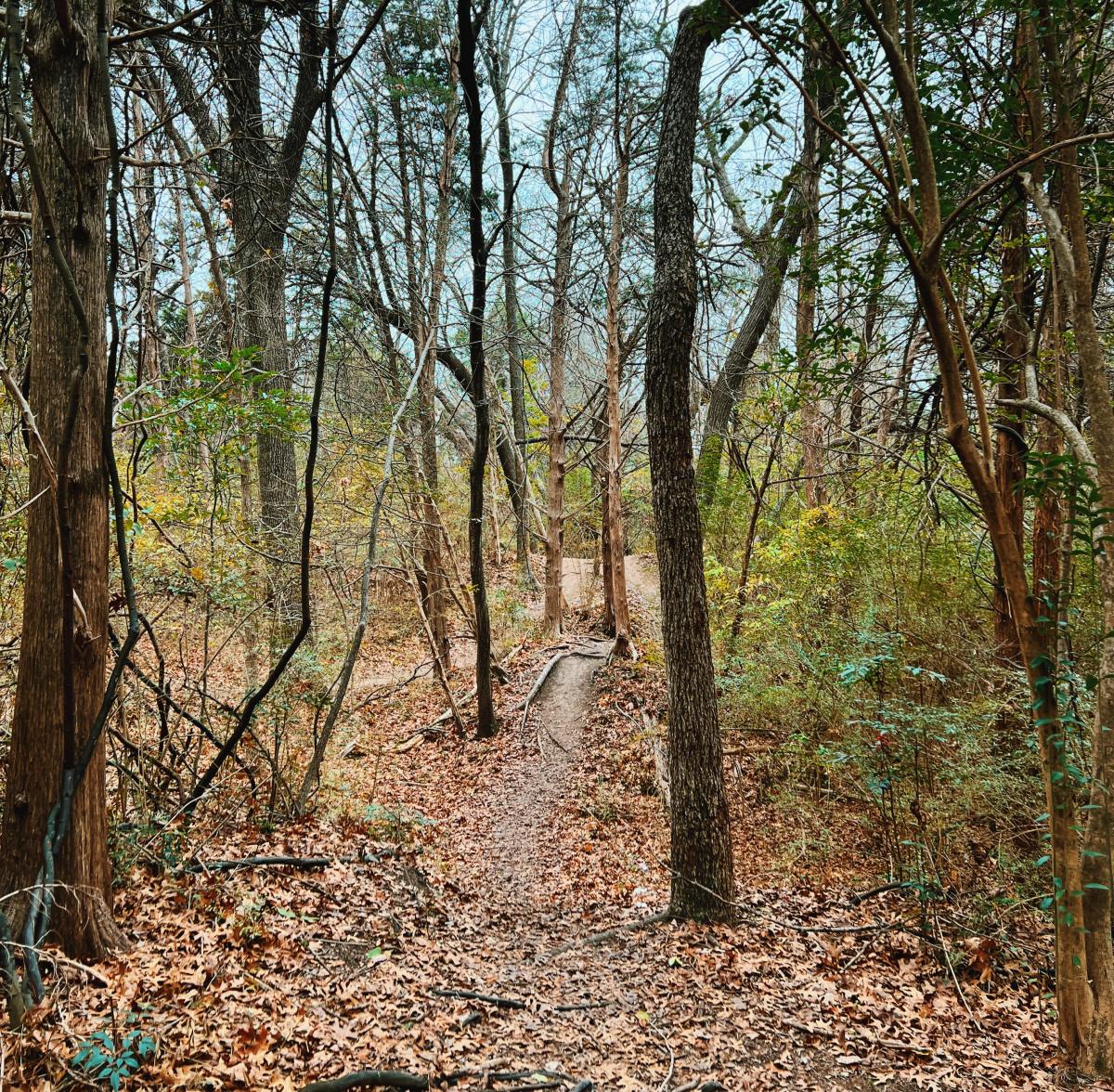 This local hidden gem is less than 10 miles from Downtown Dallas, with 8 miles of multi-use hike and bike trails! The 121-acre preserve sprawls across woodlands, prairies, and fields of wildflowers. No matter which of the six loops you hike, you'll enjoy stunning views round trip! On your hike, be sure to look for markings along the trail, as some off-road hikers have paved their own way. The preserve is in the process of improving the markings, but as a general rule, just keep turning right! Pets are allowed but must be leashed at all times.
Oak Cliff | Directions
River Legacy is a 1300-acre park located just 24 miles from downtown Dallas! This park offers over 8 miles of walking & biking trails along with picnic areas. Their trails are mostly flat, but they offer some beautiful views of the Trinity River along with other scenery.
River Legacy is also committed to educating the community about the environment with their Science Learning Center. Their center has classes along with other educational resources for children and adults, so make sure to stop by after your walk!
Arlington | Directions
Spring Creek Nature Area Trail is a 2.3 mile loop that's located in the suburb of Richardson, and is a great option for beginner hikers or wildlife enthusiasts. Commonly spotted animals include heron, hummingbirds and egrets, and it's not unusual to find coyote tracks along the trail.
If you've grown bored of your regular run/jog/walk around the neighborhood, this all-paved trail would make an excellent replacement!
Richardson | Directions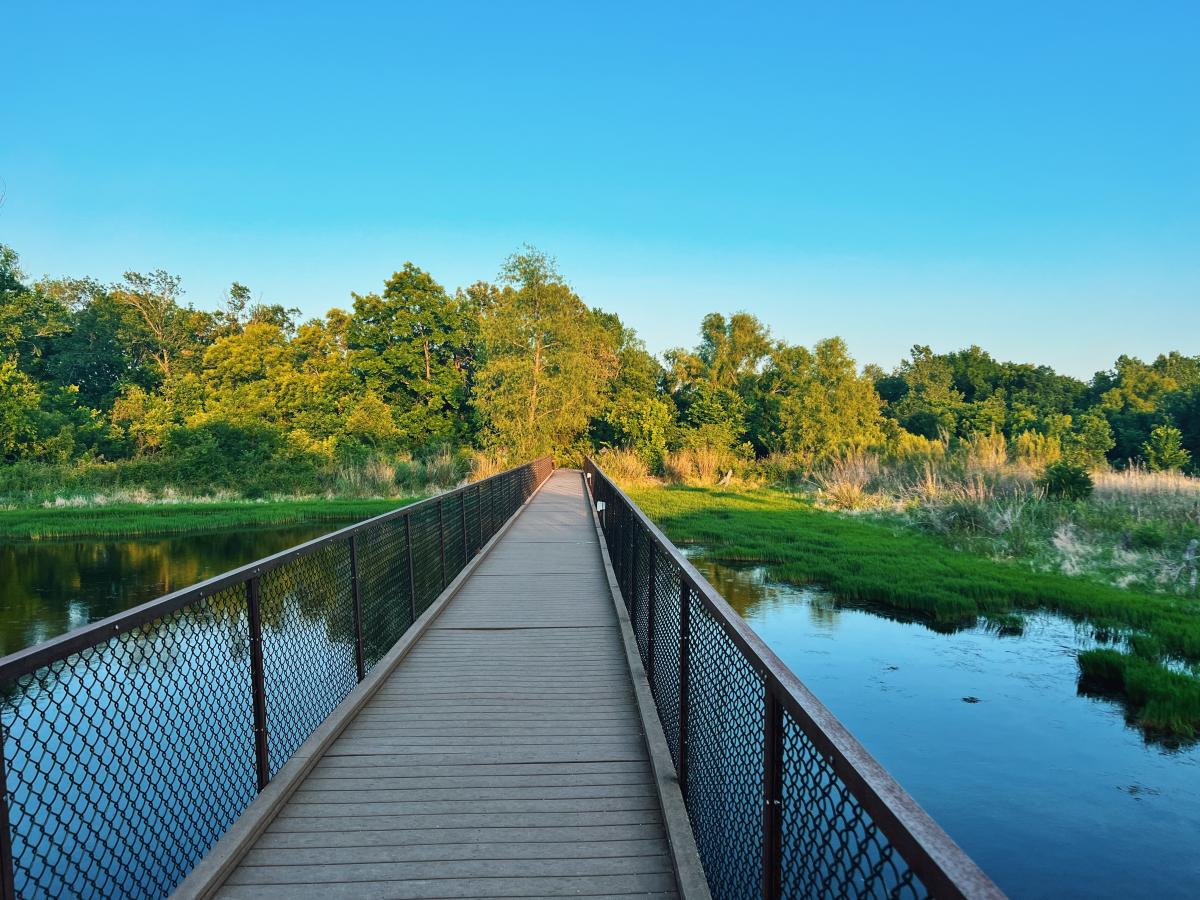 At 6,000 acres, the Great Trinity Forest is the largest urban hardwood forest in the United States. The Trinity River Audubon Center sits right in the middle of that forest, and since 2008 has been educating visitors about the flora and fauna that are native to the Dallas area.
Just under 4 miles of trails wind through the open space park that surrounds the center, making this a great choice for hikers who only have a few hours for an outing. Views to take in include undisturbed wetlands, birds in their natural habitat, and overlooks of the Trinity River.
South Dallas | Directions