No matter the time of year you find yourself in Fort Worth there is plenty to do outdoors, whether you fancy flowers, want to get on the water, or are looking for a relaxing stroll! Here's your guide to the best outdoor activities in Fort Worth any time of the year.
August 2023
---
Open year-round on Saturdays from 8am to noon, this riverfront farmer's market is perfect for a leisurely stroll or to pick up fresh produce from local farmers! Artisan vendors, food trucks, and a variety of other vendors from the community pop up too so not only can you peruse seasonal produce but other local goodies as well! 
A local and tourist favorite is the Water Gardens in the heart of Fort Worth! This serene oasis provides an escape from the urban hustle and bustle and is an engineering wonder, created by New York architect, Phillip Johnson. Wander through the three distinct water features: the Active Pool with rushing cascades, the quiet and serene Quiet Pool, and the dramatic Aerating Pool with towering fountains!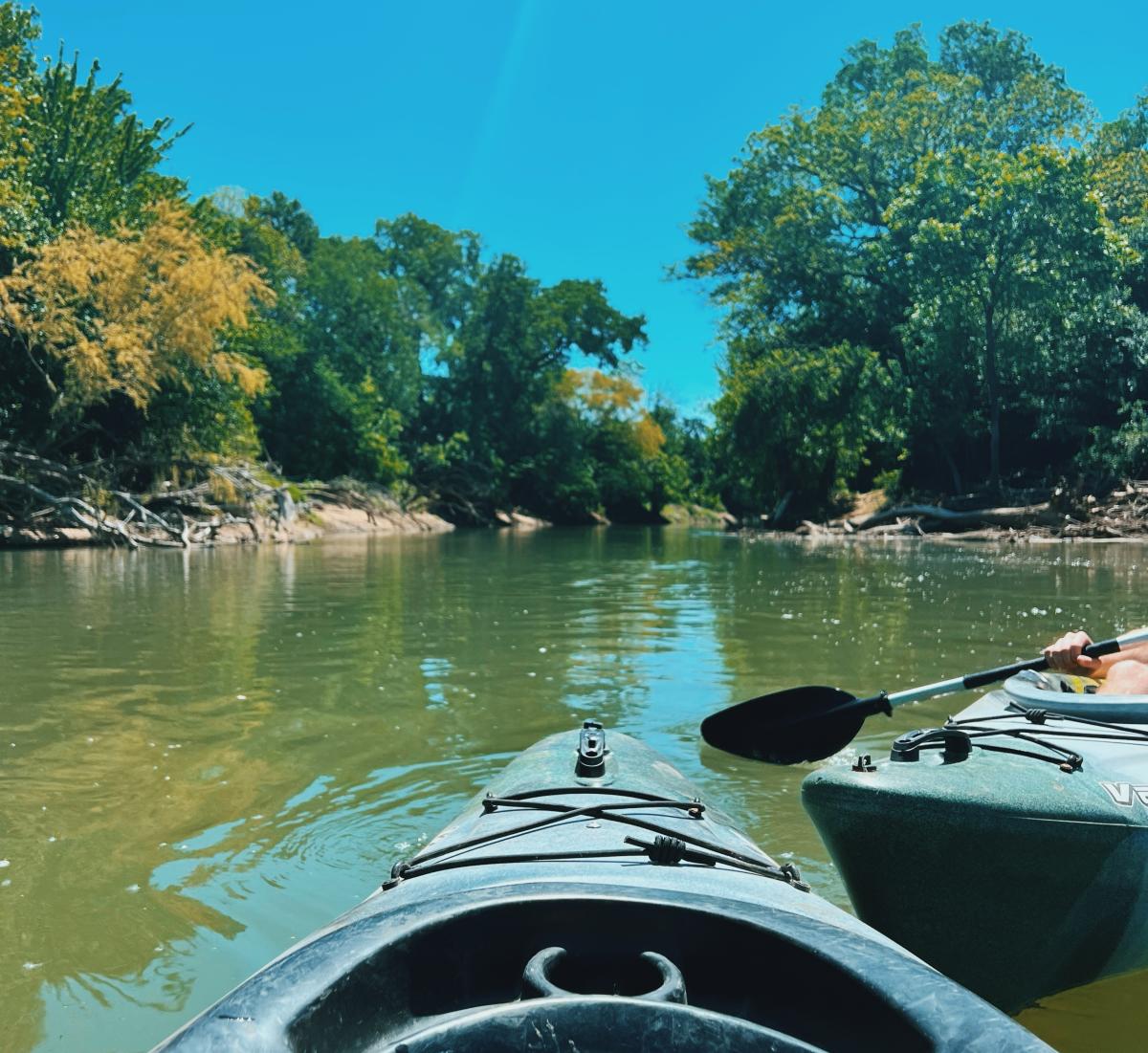 Explore the 423 mile Trinity River on water, by foot, or on horseback! The Trinity Trails system is a network of scenic, paved, and unpaved trails that run alongside the river, making it perfect for exploring alongside the Fort Worth landmark. There are also many parks along the river that are perfect for picnics & relaxing, and the variety of fish in the river make it a popular spot for fishing too!
Just a 15 minute drive outside of Fort Worth you'll find a stunning crystal clear spring water lake. The water is typically cooler and the beaches are sandy, making it perfect for dipping and sunbathing during the hot Texas summers. The 30-acre park is great for picnics, grilling, and family-friendly fun, not to mention the 25-foot trapeze + snack bar! Admission is $15, just note the lake is not open year-round so be sure to check their website before you go!
From the twice-daily cattle drive to the world's largest Honkey Tonk, there's plenty to explore in this must-visit Historic District. You'll be saying yeehaw as you walk the brick alleys and wooden corrals! Check out our complete guide to the Stockyards!
Located on the heart of University Drive, the Fort Worth Zoo is home to 500 species of mammals, birds, reptiles, and more (oh my!). It's a great year-round outdoor activity with interactive exhibits for all ages (plus kids play areas and educational programs tailored to children), and a chance to get outside and explore!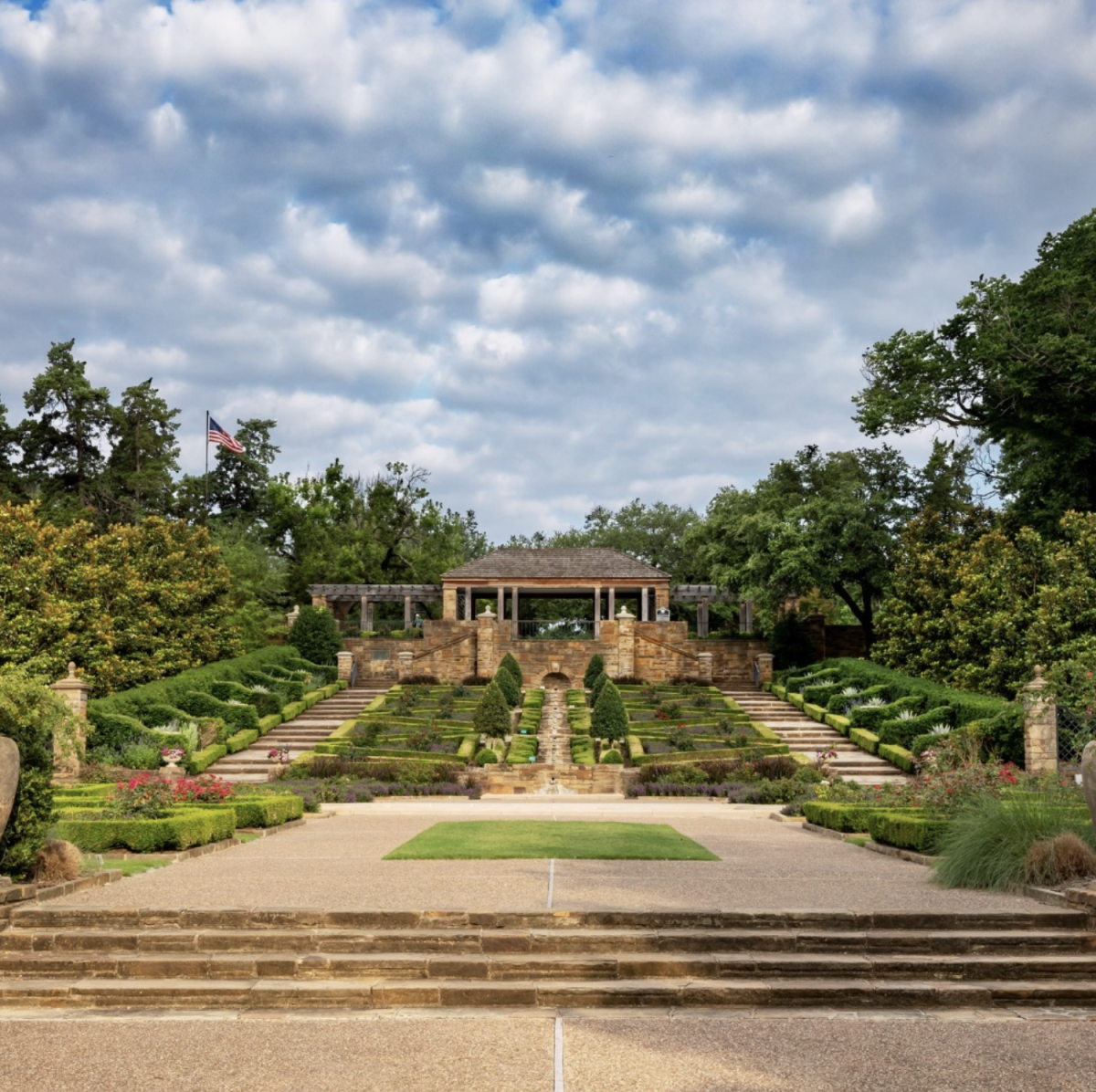 Photo courtesy of Fort Worth Botanic Garden
 
The Botanical Gardens in Fort Worth is a true urban oasis to unwind and unplug with a stroll, park picnic or just to connect with nature! The gardens showcase a diversity of plant life, lush greenery and stunning flowers, plus they have seasonal attractions and rotating exhibits that are great for all ages.
Take a stroll around the beautiful TCU campus! There are daily tours from the admissions office, or you can park on University Drive and explore the campus on your own. There are 3 routes- 1.2, 1.7, or 2.9 miles! Don't miss significant sights like the Frog Fountain, Amon G. Carter Stadium, and the school's signature brick color covering the buildings!
Sundance Square is a downtown plaza that offers a diverse range of activities from dining al fresco to live entertainment, shopping, and cultural attractions! Not only is the square a picturesque attraction with art installations and fountains, but it's also a great spot to hang out and people watch!  
Whether you're a seasoned pro or new to the sport, Pickleball is a perfect activity to get out and enjoy the outdoors! Fort Worth has plenty of public courts to enjoy throughout parks and community centers.
---
YOU MAY ALSO LIKE