If you love cats, then Whiskers and Soda needs to be on your radar! What seems to be Dallas's first cat cafe has now opened over near White Rock Lake, and we are breaking down all to know about it!
Updated April 2023
---
Opened by a Lake Highlands couple that also has the nonprofit cat rescue organization, A Voice For All Paws, they wanted to create a space where their adoptable cats could meet potential parents. And they did so on Garland Rd, in a beautifully built custom facility perfect for cats to play, roam, climb, and interact!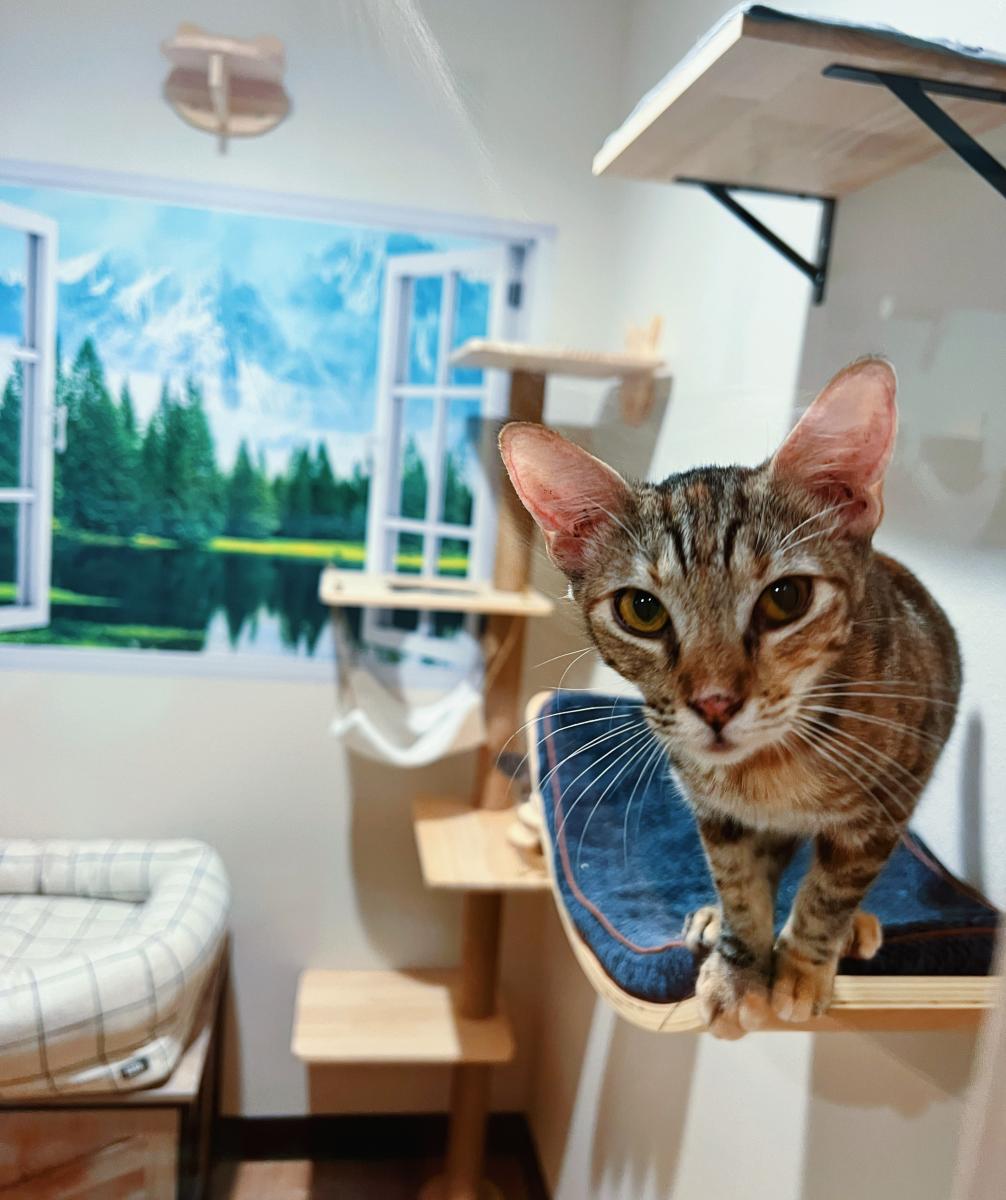 KITTENS, COFFEE & MORE
There are multiple rooms including the main space to grab a coffee and treat and post up. But if you want to get to know the kittens, or bond privately with one of the cats, you can do just that in separate rooms. Grab a Cappurrcino or Espurrso from the menu, a pastry from Leila Bakery and Cafe, and enjoy the cat cafe as best fits your needs!
BOOKING
You do need to make a reservation in advance and can do so through a monthly membership or a single visit fee. All funds go back to support the cat cafe and rescue nonprofit.
CATS
If you adopt, your visitation fee is deducted. The cats are $165 to adopt and come fully vetted. The team cares deeply about making sure these cats go to good homes so must see a bond and also require a guarantee of 100% indoor and no declawing.
BOARDING
On the other side of the cafe, is a boarding facility, the Griffin Rock Cat Retreat, with 12 beautifully curated rooms of toys, cushions, entertainment, and a TV for your kitty to enjoy while you're away!
We recently stopped by to check out their coffee and kitties! Click the link above to check out our video of the adorable space. 
LOCATION