Say hello to Coconut Paradise, where coconut dreams are made of! We came across these stunning coconut jelly desserts a few weeks ago and couldn't resist going to try them ourselves. Not only is the shop absolutely adorable, but the treats and drinks are just as yummy as they look!
Updated September 2023
---
Owned and operated by husband and wife duo, Hanyue Jiang and Liping Wang, Coconut Paradise is the cutest bright pink and blue dessert shop in Carrollton that specializes in all things coconut! Everything is 100% natural and homemade, from the coconut jelly jars and desserts to the toppings and drinks!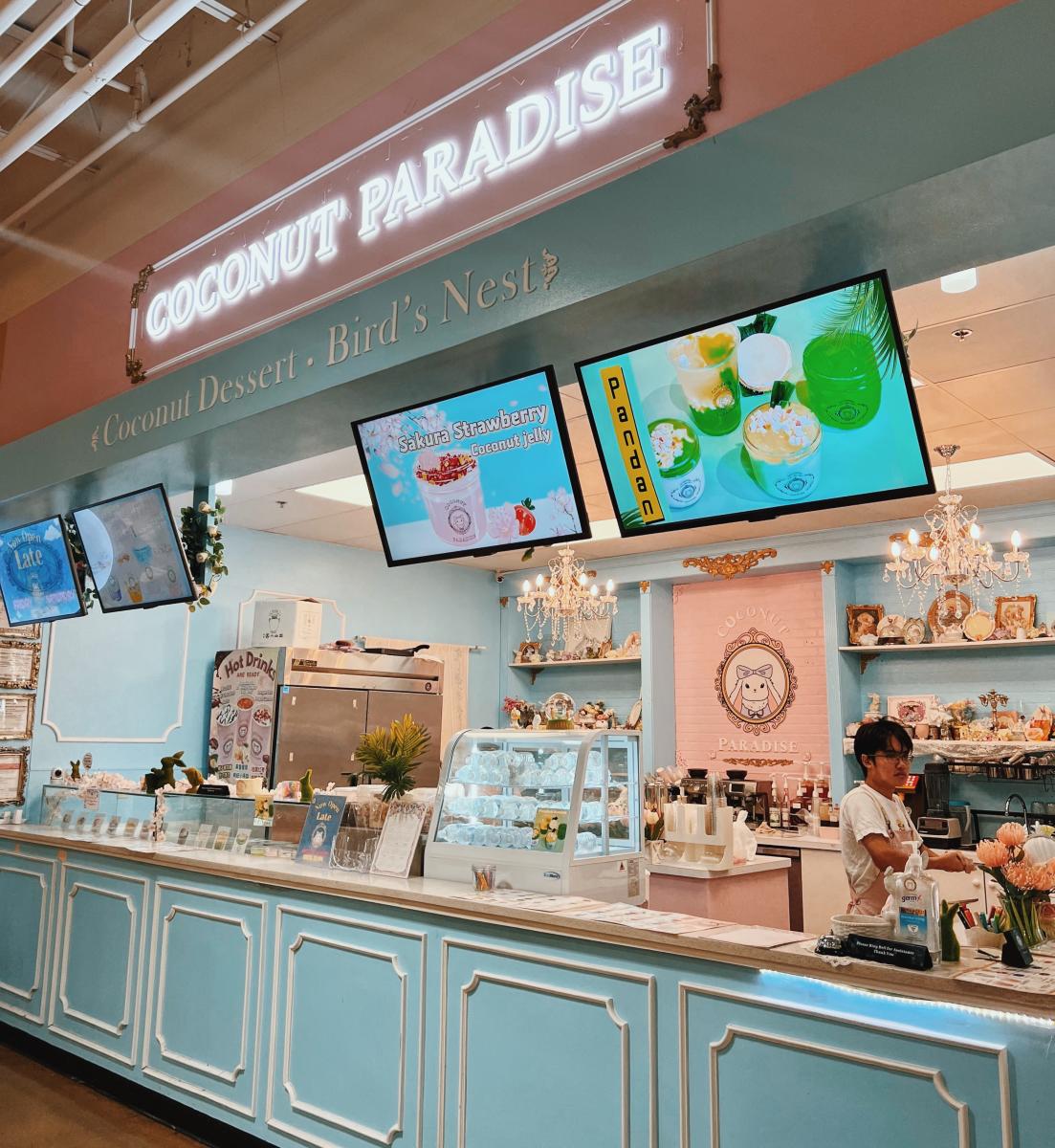 TREATS & DRINKS
Choose between their famous jelly served in the cutest glass jar or a premium coconut dessert served inside a coconut! The coconut jelly is their most popular and comes in 4 flavors (plus one seasonal) and can be topped with classic toppings or unique options like purple sticky rice, fresh mochi rice balls and Creme Brulee sauce! Plus, they have 16 speciality drinks which are all non-dairy, vegan and gluten-free unless otherwise stated!
Fun fact: Coconut jelly is similar to melo melo, a healthy Filipino dessert that's quickly growing in popularity due to having low calories and low sugar!

WHAT WE ORDERED
🌱 Pandan Leaf Coconut Jelly Jar
🍓 Sakura Berry Coconut Jelly Jar
💜 Ube Heaven Coconut
🥭 Fruit Paradise Coconut
☁️ Heaven's Feel
🌹 Lychee Green Tea with Rose & Lychee Jelly

DETAILS
Find their adorable shop inside 99 Ranch in Carrollton open daily until 9 pm during the week and until 10 pm on Friday and Saturday! There is limited seating inside so keep that in mind and maybe take it to go instead!
TAKE A TOUR