Dallas has a plethora of specialty local markets around town to find rare products and homemade foods. We have rounded up some of our favorites, from spots with a little bit of everything, to specialty stores! Explore them below and get your pick up orders ready!
Updated December 2022
---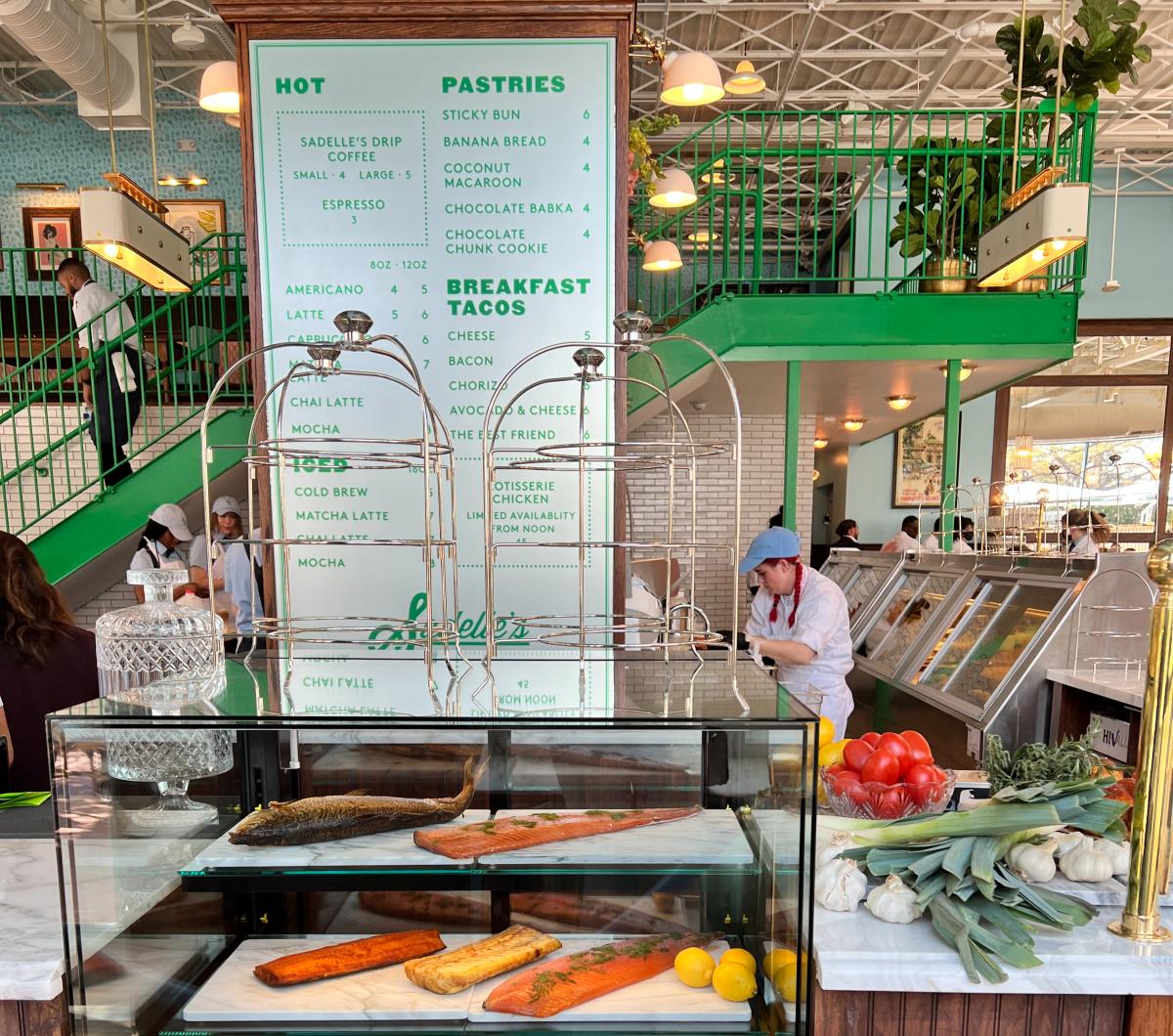 This New York City favorite has locations all over the world, including Dallas! Plus, the Highland Park location is home to Sadelle's first ever market! The grab and go spot has all the vibes of the local markets in NYC. Create your own lunch with any of their rotating menu items including roasted chicken, orzo, Brussels sprouts, greek salad, and even caviar! Or opt for something even quicker and choose one of their pre-made salads and head to the patio for the perfect lunch break. Click here for all the deets on Sadelle's, or check out our tour of the space!
Highland Park | Directions
---
MARKETS FOR A LITTLE BIT OF EVERYTHING
This farm to table spot has been a staple for 21 years! They offer to-go breakfast options like breakfast taco, bagel, biscuits and gravy, muffins, and coffee. In the afternoons and evenings, try their hot and cold sandwiches, salads, and soups -- standouts are the Belmont chicken sandwich, pesto tortellini, mozzarella salad, and chicken salad! They even have a flower shop attached, and grow their own veggies on the rooftop!
Lower Greenville | Directions
If you're looking for lots of options, this is your go-to spot! The Farmers Market has tons of vendors inside and outside, ranging from fresh produce, juices, coffee, jams, prepared foods, and more!
Historic District | Directions
If you don't want to do any cooking this year, Eatzi's is a savior! Their expansive collection of prepared foods is the perfect way to still enjoy cozy, holiday foods, without the work.
Multiple locations | See locations
Foxtrot is a Chicago-founded cafe and market providing neighborhoods with local goods with a full coffee and wine bar, pantry items, elevated and healthy grab and go meals, and a specially curated wine selection.
Multiple locations | See locations
Heimbaker's Market & Deli is the newest fresh and fast concept in the heart of Downtown Roanoke! The deli menu features subs, salads, classic sides like mac and cheese and potato salad, and even desserts. The market section features an array of sauces, salsas, seasonings, olive oils, and more! Plus, tons of options in the market are made in Texas!
Roanoke | Directions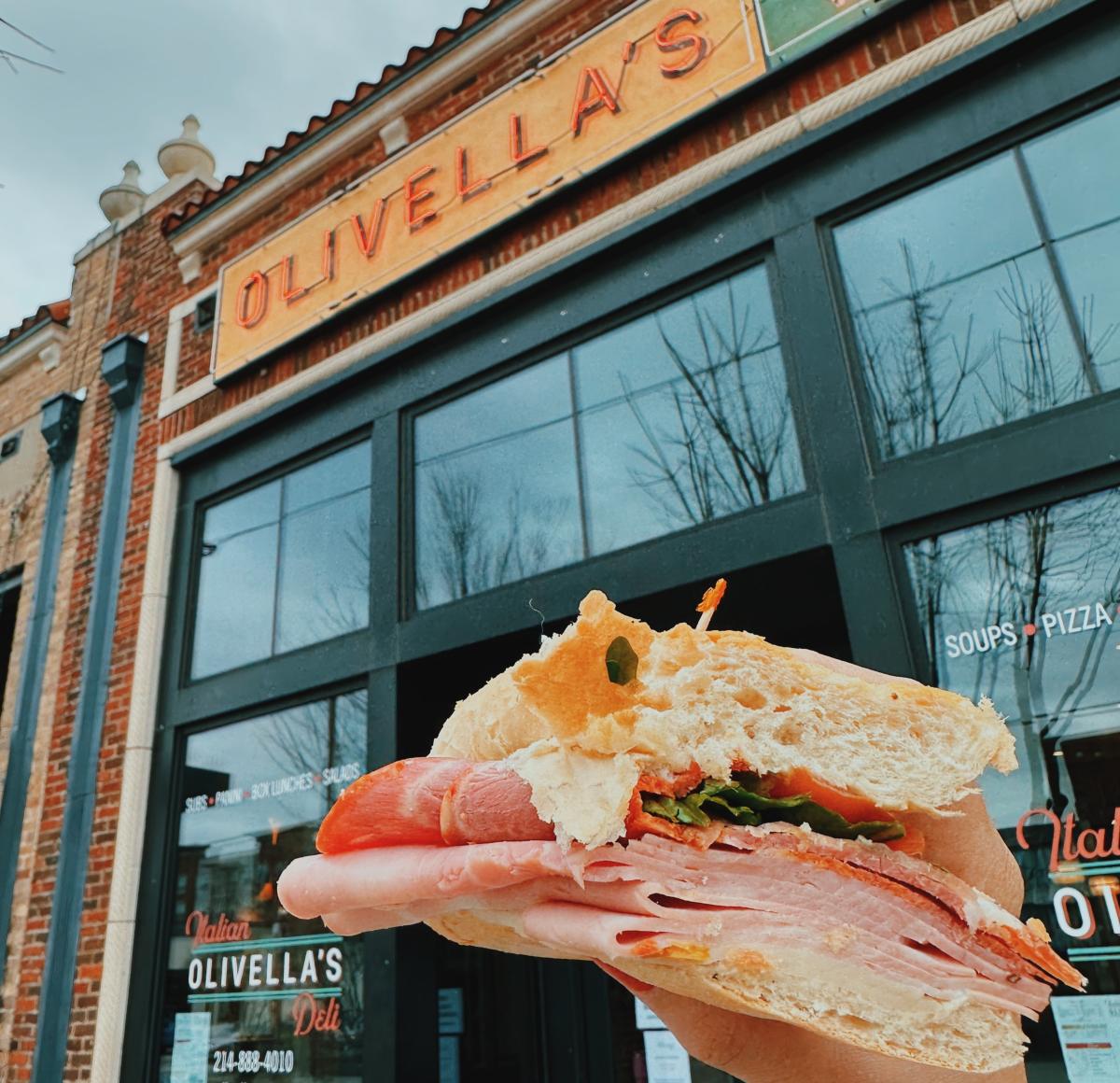 This well known pizza joint opened a deli this year! Olivella's Deli features tons of Hogies and paninis to-go. Menu highlights include the Cheesesteak, Sausage and Peppers, and of course the Meatball!
Deep Ellum | Directions
Opened this year, Roots is your go-to for healthy to-go! Here you can find a huge selection of fresh pressed juices and healthy prepared foods like stir fry bowls, salads, pastas, and paninis. Most of their options are plant based, so it's a great option for vegans and vegetarians!
Fitzhugh | Directions
---
INTERNATIONAL MARKETS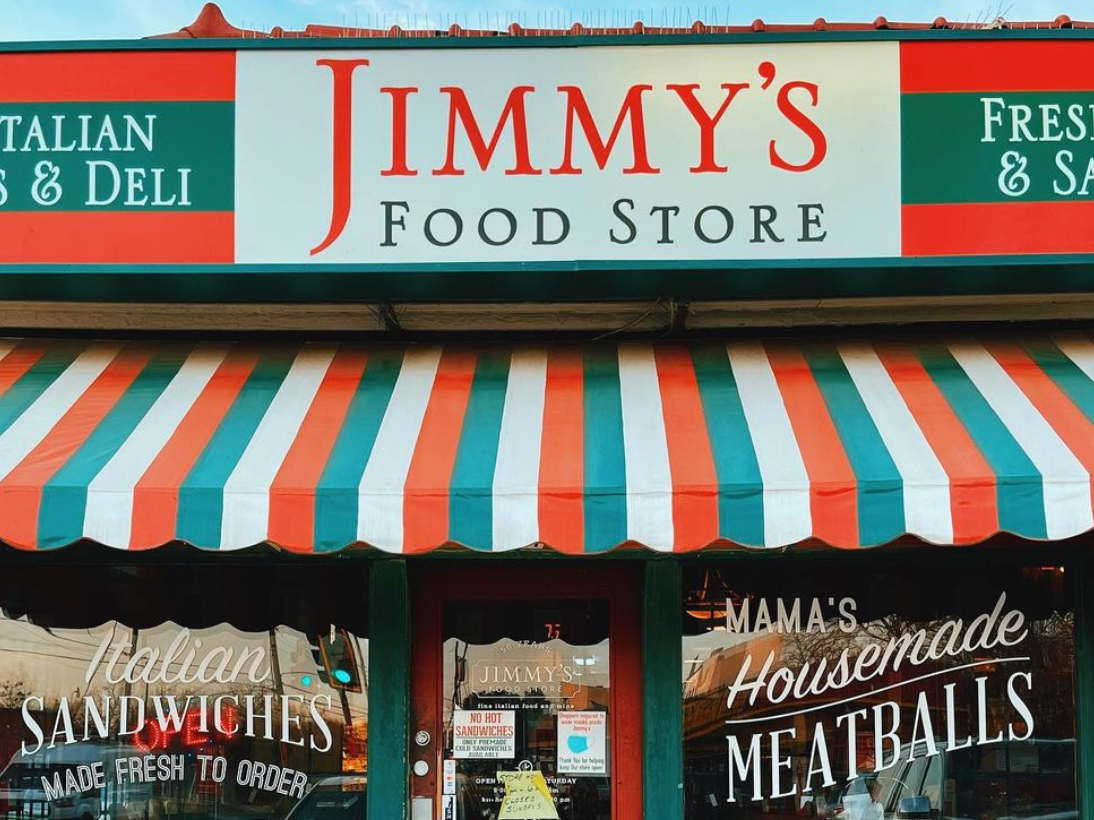 For pasta, cannolis, meatballs, or really good Italian wines for the table, stop by this East Dallas gem for one of the best selections in Dallas!
East Dallas | Directions
Nothing is more traditionally German than sausage and we have our very own sausage house right here in Dallas that stemmed from a honest to goodness neighborhood meat market in Kaiserslautern, Germany! Browse through their array of gourmet cheeses, freshly baked breads and gourmet items, or order sauerkraut, schnitzel, potato pancakes and wursts to-go from their restaurant!
Park Cities | Directions
A Jeruselum market and grill can be found in Dallas' northern backyard, Richardson! Among the rows are wide selections of Jewish groceries plus they offer a grill where you can enjoy burgers, falafel and pita sandwiches! The meat is 100% fresh and Certified Kosher that is bought locally and prepared fresh in house daily for customers. Be prepared to head home with heaps of Israeli favorites like falafel, hummus and shawarma! 
Richardson | Directions
This family-run market feels like a Mediterranean home away from home! Their assortment of fresh produce, a full service butcher and baked goods will definitely leave you with a full basket. In the prepared section you'll find homemade hummus, baba ganoush, shatta and of course we highly recommend their pita bread, made fresh daily!
Richardson | Directions
---
MEATS AND CHEESES
If you don't want to prepare your own cheese board, head over for a pre-made one! Get there early though as they can sell out! 
Uptown | Directions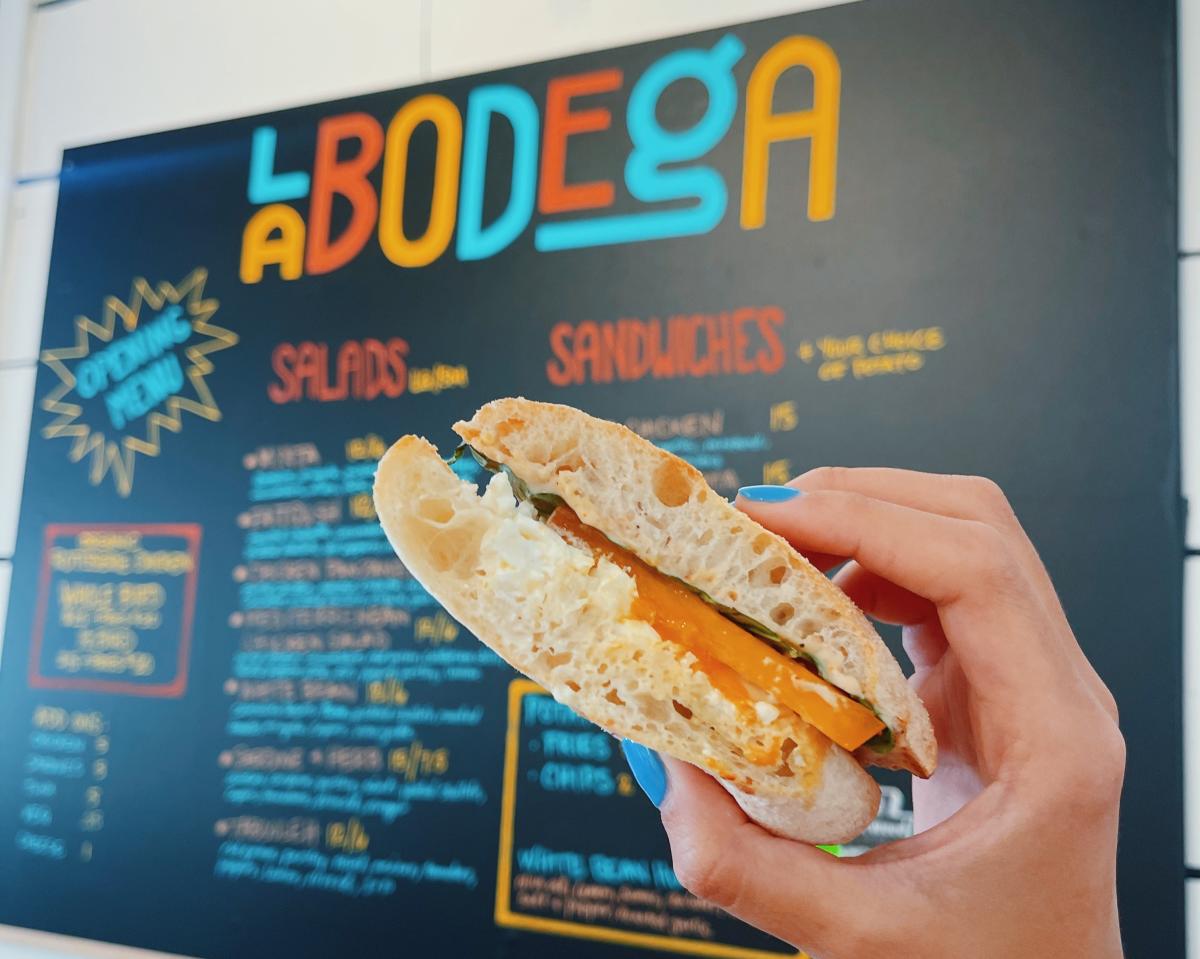 Enjoy a Mediterranean-focused menu with an emphasis on fresh, lighter bites, but the star of the show is their organic rotisserie chicken. La Bodega's chef prepares whole and half rotisserie chickens every day that can be purchased to take home for dinner or enjoyed on one of their handhelds or salads.
Oak Cliff | Directions
This Deep Ellum butchery and sausage factory has been around since 1895 and offers a variety of European sausage, pork, lamb, veal, chicken, smoked hams, smoked turkeys and more!
Deep Ellum | Directions
Head to Oak Lawn's Scardello for an expansive variety of cheeses, with a staff that has a great knowledge to help you curate your basket!
Dallas Farmers Market | Directions
---
WINE & COCKTAILS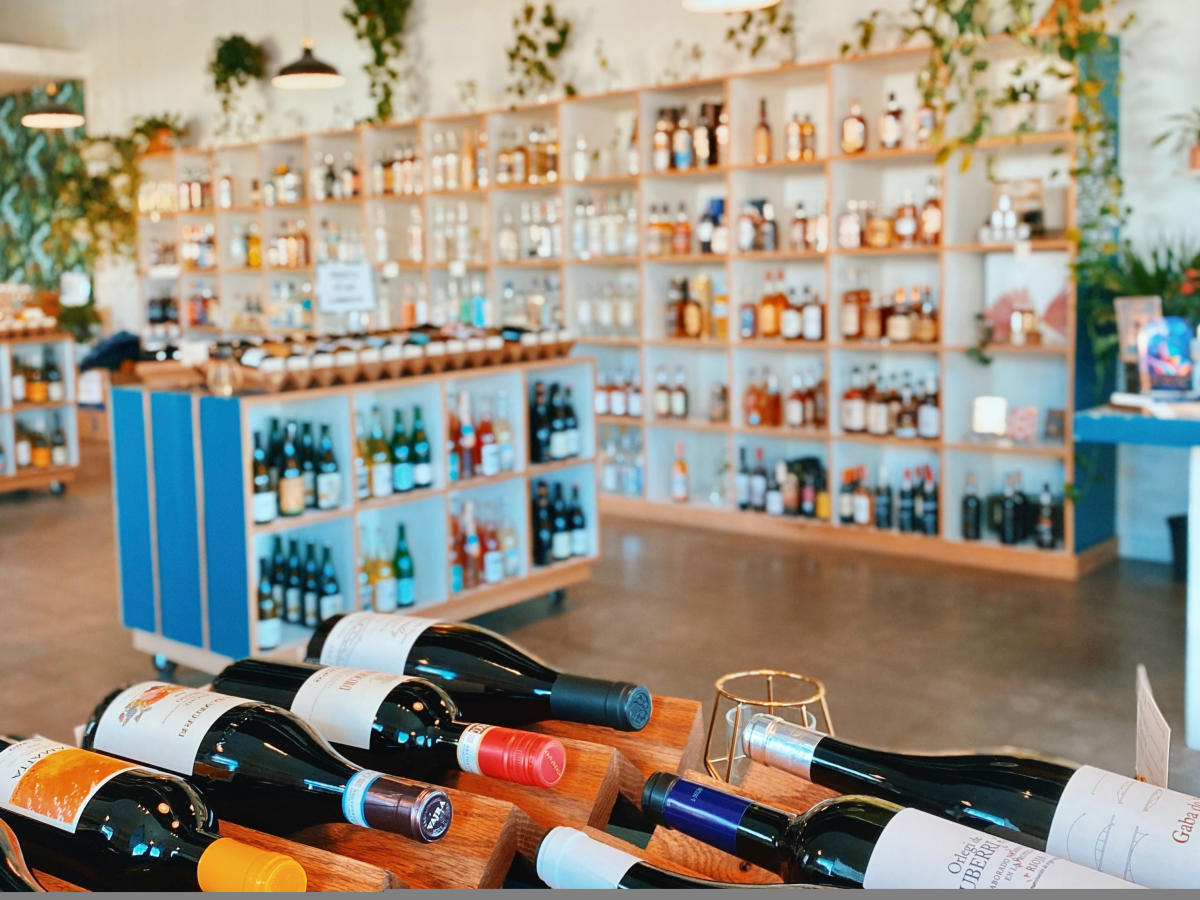 Looking for a bottle of wine to take as a hostess gift or want to make a special Holiday cocktail for your own party?! We love Bar and Garden in East Dallas - everything they sell is organic!
East Dallas | Directions
This small specialized shop has a big selection! Wines range from $10 to several hundred, with bottles from France, Italy and Spain, so there's truly something for everyone. The owner's main goal is to help customers with food and wine pairings, making this a great stop before a party!
White Rock | Directions
This wine shop is cozy, stylish, and has everything you need for a classy get together! Shop a carefully curated selection of wines from around the world, as well as a small selection of local, and artisanal foods. Their to-go menu features small plates, sandwiches, gourmet cheeses and charcuterie for the perfect pairing!
University Park | Directions
---
BAKERIES & DESSERT
Yule logs, cannoli croissants, croquembouche towers, porchetta dinners, a cookie platter for Santa, white chocolate eggnog cruffins, quiche and more…La Casita is a go-to for all the sweet treats and baked goods!
Richardson | Directions
This bake shop specializes in breads, croissants, and rolls baked fresh daily! If you're needing something sweet or something savory, they have the baked goods for you!
Multiple lcoations | See locations