From iconic LGBTQ+ bars to unexpected venues hosting drag brunches, Dallas is a hotbed of entertainment, showcasing the brightest stars of tomorrow and giving unparalleled experiences that surpass any TV series. Here's a roundup of the best drag shows around the city!
Updated May 2023
---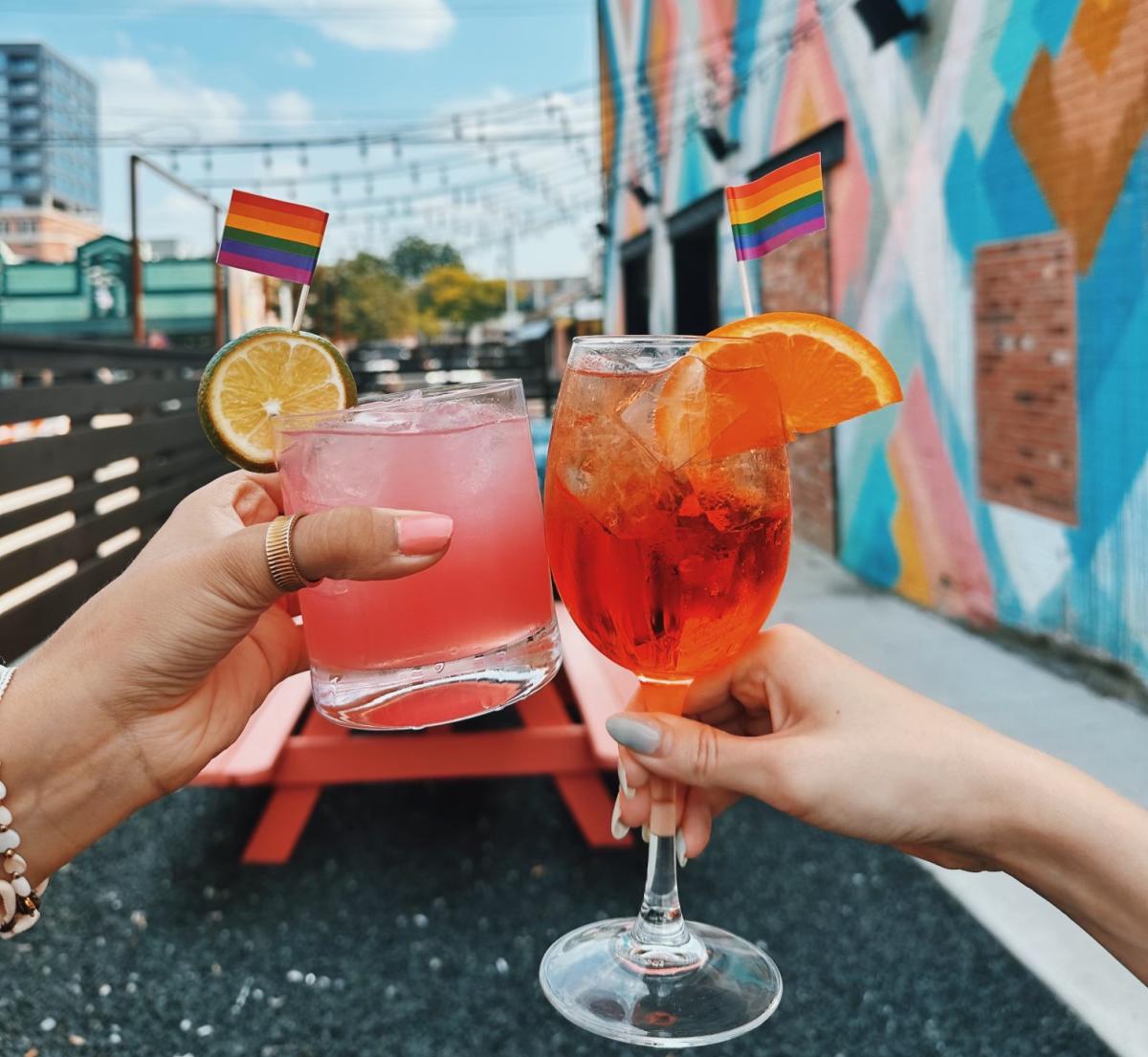 #shufflewithpride at Electric Shuffle's Drag Brunch every Sunday in June! Starting at noon, enjoy a fabulous show (featuring some big names in drag royalty), brunch social + shuffle reservation, all for just $55 per person! Not only will you have a fantastic time, but 10% of the proceeds will be donated to @diffadallastx so you can feel good while doing it too! 
Plus, sip on some Summer Specials like the Aperol Spritz or the pride drink special, the Prickly Pear Margarita, where $1 from each purchase will go to DIFFA Dallas!
Deep Ellum | Directions
MORE DRAG BRUNCHES
Enjoy a brunch spread, mimosa towers, and a fabulous drag show! Every first, third, and fifth Saturday of the month, starting at $15.
Deep Ellum | Directions
Champagne and cocktails w special guests and DJs, every Saturday at 2pm.
Oak Lawn | Directions
Gemstone-themed cocktails, delicious brunch dishes + the kicks, flips and tricks of The Dolls starting at $18, every Saturday and Sunday at 2:30pm.
Bishop Arts | Directions
Family style brunch for $30 pp and performances colliding with spot-on lip-syncing and sky-high heels. Every first and third Sunday of the month – make reservations! 
Design District | Directions
New drag show downtown with a buffet-style brunch starting at $15, every Saturday and Sunday at 1:30pm.
Downtown | Directions
Drag brunch experience in Lakewood at the sophisticated English-style pub, every Saturday 1pm and 3pm.
Lakewood | Directions
EVENING DRAG SHOWS
One of the largest drag venues in the States, go on a rainbow-colored journey packed with star-studded performances! Happening Thursday through Saturday at 11pm and Sunday at 10pm.
Oak Lawn | Directions
Join these diamond-studded dolls, the Fantasy, at this country-western gay bar and dance hall! Every second Sunday at 10pm.
Oak Lawn | Directions
Head to Sue Ellens to watch Sue's Sirens Drag and Burlesque Show on Wednesdays at 9pm.
Oak Lawn | Directions
Ru Paul's Drag Race All Stars 8 Watch Party and Drag Show, every Friday at 7pm.
Oak Lawn | Directions
Enjoy drag throughout each week, like a drag show led by Anastasia Diamond with drink specials every Wednesday at 10:30pm! Plus, cocktails, wine, margaritas, and music combine for the perfect midweek pick-me-up Bichota Thursdays at 11pm. For a weekend night out, join Marissa and Co. drag show or amazing local and traveling drag queens, every Friday at 10:30pm.
Oak Lawn | Directions
---
YOU MAY ALSO LIKE