Serving up a menu of farm-focused fare, Elm & Good just debuted a whole new menu from their new executive chef! We got a sneak peek of all the incredible new dishes and were spilling all the details!
Updated August 2022
---
ELM & GOOD
Elm & Good is located in the historic Pittman Hotel with high quality fare, stunning cocktails, and a lively atmosphere! Come ready to enjoy upscale American farmhouse fare with the freshest ingredients and adventurous flavors. Inside they host a stunning space with expansive seating options and a beautiful, bustling bar perfect for catching up over a drink!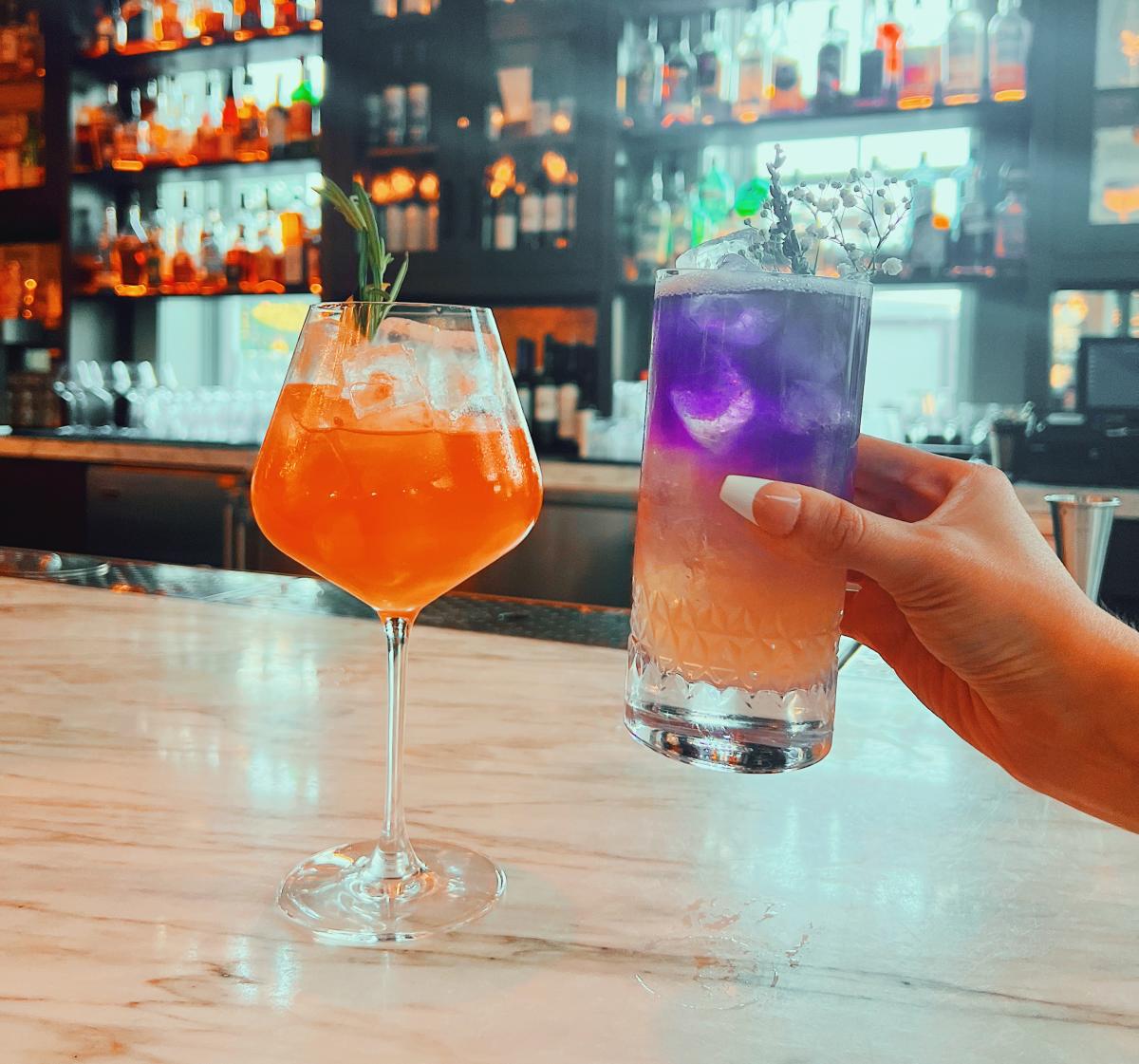 NEW CHEF 
Elm & Good recently brought on a new head chef, Ben Smallman, who has worked under many nationally recognized chefs, as well as worked in the kitchens of Michelin star restaurants. He originally came to Dallas to serve as the executive chef at brunch hotspot, Saddells, but in June 2022 was hired as the executive chef of Elm & Good.

He brings an extensive breadth of knowledge and experience to the table and we were blown away by every single dish he has created!
NEW MENU
Not only was each dish plated to perfection, but the flavors exemplified Chef Smallman's passion for his craft. We started off with a stunning charcuterie board featuring house cured copa, 18 month prosciutto di parma, drunken goat cheese, and so much more. We then tried an assortment of dishes from the coconut marinated shrimp lettuce wraps, which were incredible, to their wahoo crudo served with agua chile, radish, and cilantro oil. 

For a lighter option, the wedge salad and crab & cucumber salads were packed with flavor and tasted so fresh. He also provided us a card with the exact farmers market stalls he bought his ingredients from,
so we could go home and recreate the masterpiece! 

For drinks, their newest and most beautiful libation left us speechless! The Pre Show is an electric purple drink made with Belvedere, Saint Germaine, lemon, lavender and butterfly pea tea!
---