Eat and dance the night away at the annual ArmeniaFest this weekend in Carrollton! We went last year and are so excited to go back because it's such a great opportunity to try new foods and experience Armenian culture!
Updated October 2023
---
Every year the Armenian community of St. Sarkis Church in Carrollton organizes a weekend filled with family, friends, traditional Armenian folk dances, delicious food, games, and so much more. It's a lively festival with so much to see and experience!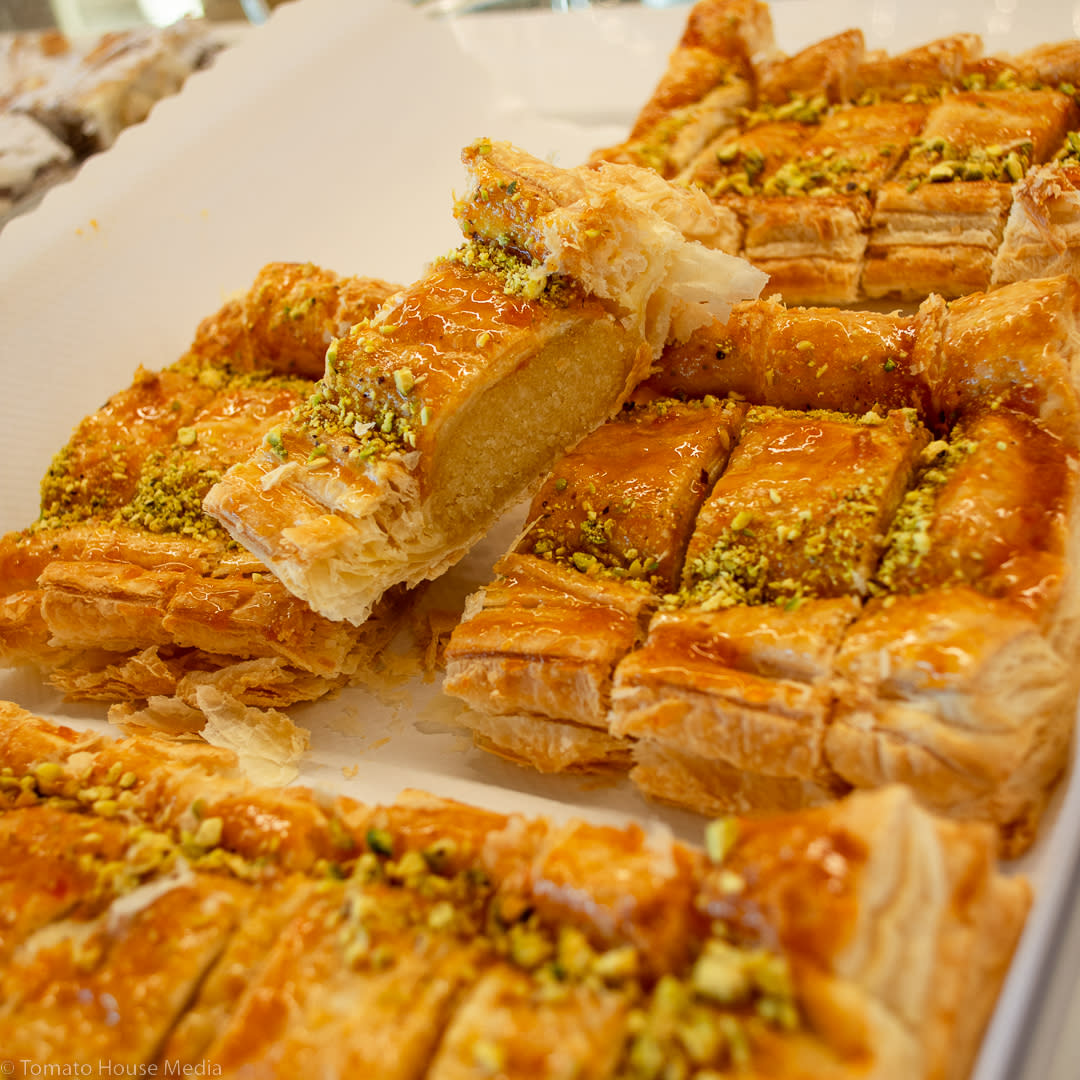 Image courtesy of Tomato House Media
WHAT TO EXPECT
Grab a delicious cup of "soorj" at the Armenian coffee bar, enjoy authentically and freshly made Armenian food like cheese boereg, lentil kufteh, and baklava, compete in the pilav eating contest, and dance to live music, and so much more! Here's what you can expect to find:
 ☕Armenian Coffee Bar
🍚Pilav Eating Contest
🫓Armenian Food Favorites
👯Armenian Dance Performances
🍞Bake Sale and Demos
⛪Church Tours
👪Family games & fun
🇦🇲"Remarkable Armenians Changing the World" presentations
DETAILS
Admission is free so if you're looking for something to enjoy this weekend, head to St. Sarkis to enjoy delicious food, watch cultural performances, learn about Armenian culture, and celebrate the heritage of Armenia!
4421 Charles St. Carrollton

When: 10/20 5-10 pm, 10/21 12-10 pm, 10/22 12-5pm
P.S. In light of the Nagorno-Karabakh conflict happening in Armenia, they will also be collecting donations going toward displaced families & will have a booth if you are interested in learning more! 
---
YOU MAY ALSO LIKE